A Preview + Prediction of Sunday's Elite Eight Games
Yesterday was a crazy day of elite eight matchups, with Michigan and Loyola-Chicago both winning their games. We learned that momentum is a very important in March, with Michigan currently on a thirteen game winning streak and Loyola-Chicago on a fourteen game winning streak. I believe that Michigan can control its own destiny, so it will be interesting to see what happens next week. Today, I will be providing a preview and prediction of the two remaining elite eight games.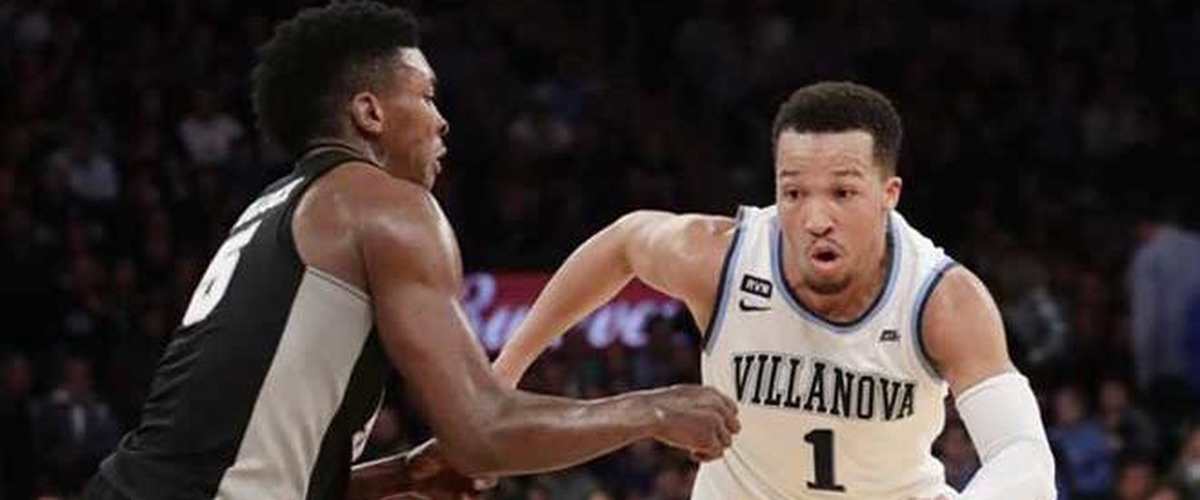 #1 Villanova vs. #3 Texas Tech
Although Texas Tech was not viewed as elite eight material heading into the tournament, they have proved all of their doubters wrong with great wins against #6 Florida and #2 Purdue. Their great play can be attributed to their defense, which has held teams to under 60 points in every game and forced Purdue to commit 17 turnovers in their sweet sixteen game. The team does an amazing job getting to the free throw line and making their shots as they went 17-18 from the charity stripe. Offensively, the Texas Tech revolves around Keenan Evans, who scores around 18 points per game. The Red Raiders have truly stepped up their game in the tournament and are playing their best basketball. The Villanova Wildcats have been rolling all year and have continued that in the tournament. The Wildcats have been absolutely dominating in the tournament and are beating opponents by, on average, 20 points per game. Villanova's amazing run is thanks to, in large part, their incredible offense in the tournament. Villanova shot 54.2% from three and had a 50% field goal percentage against #5 West Virginia, a team that is primarily known for their great defense. The Wildcats have scored at least 80 points in every tournament game this year, something that no other elite eight team has been able to do. The team's best players are guard Jalen Brunson, who put up 27 points against West Virginia, and guard Mikal Bridges. However, they play team basketball, with most of their starters ending up in double figures every game. With their efficient and talented offense, Villanova has clearly looked like the best team in the country. Although many people think that this will be a blowout, I believe that it will be a close game. I think that Texas Tech's great defense could maybe allow them to slow down Villanova's offense. For Texas Tech to win, they must limit the amount of threes that Villanova shoots this game and make sure that their offense is able to shoot a good percentage from the field and capitalize on their runs during the game. For Villanova to win, they must make sure that their offense is firing on all cylinders, turn this game into a shootout, and make their shots. This game is a classic great defense vs. great offense game. With their win against West Virginia, Villanova showed me that they are able to figure out a way to score against great defenses. I think that Villanova gets the win this game and ends a great run by #3 Texas Tech.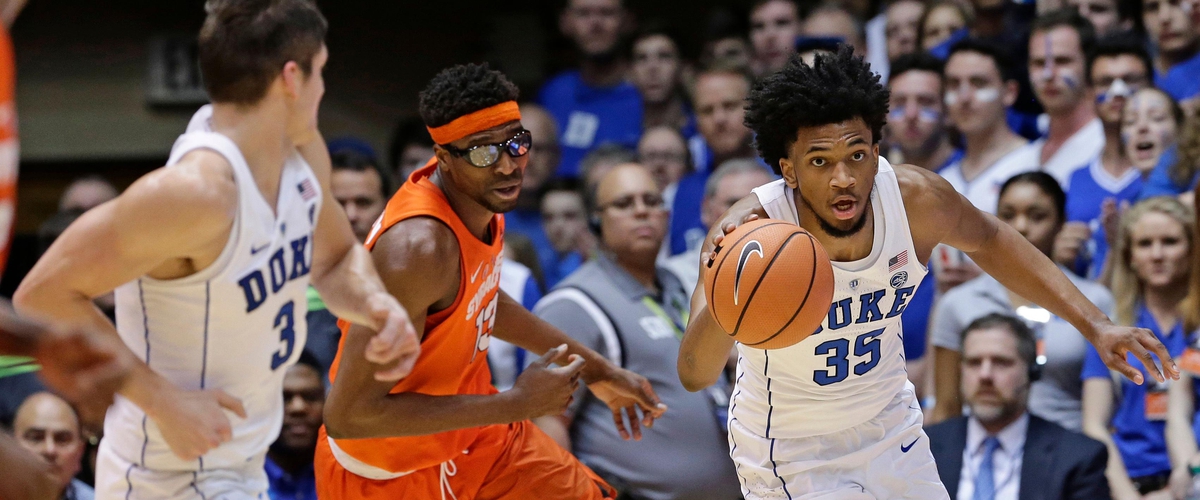 #1 Kansas vs. #2 Duke
This is the matchup we have all been waiting for. These are two blue-blood programs battling it out in perhaps the biggest game so far in the tournament. The Midwest is the only region to have the one and two seed playing in the elite eight. While Kansas has made the elite eight, they have been almost disappointing because of their lack of dominance. Kansas won their last two games by 4 points, which is very surprising because of the amount of talent they have on their team. Their low margin of victory can be attributed to their second half play. The Jayhawks have been outscored in the second half in the last two games. The team's offense has propelled them to victory, scoring at least 75 points every game this tournament. The team is led by point guard Devonte' Graham, a true senior point guard who does a great job of scoring and distributing the ball. Also, Malik Newman has stepped up in the tournament, scoring 17 against #5 Clemson and scoring 28 against #8 Seton Hall. With their great offense and elite coaching, the Jayhawks are a great team that has a good shot to make it to San Antonio. Duke has been playing great this tournament, with two 20 point wins. In most people's minds, Duke has had a relatively easy path to the elite eight because of the fall of the #3 Michigan State Spartans. However, I believe that Duke has had a pretty tough path because of their game against Syracuse. Coach K and the Blue Devils had to go up against Jim Boeheim and their amazing zone. The Blue Devils looked amazing offensively during that game, as they moved the ball around quickly and got many open shots. Duke's great play can be largely attributed to their great coaching and amazing offense. Watching the Blue Devil offense is like watching poetry in motion. They move the ball around so quickly and always find the open man. The team is so unselfish, disciplined, and they all just want to take the best shot. The team revolves around big man Marvin Bagley III, who might just be the best player in the country and is averaging 22 points per game this tournament. It is mind boggling to think that he could possibly be playing in high school right now. Although the best player on the team is Bagley, the rest of the starters are very good and all average at least ten points per game. Duke is the most talented team in the nation, but they are also very young, with 4 of their 5 starters being freshmen. However, the team has shown a lot of poise this year and that is due to the leadership of senior Grayson Allen. He does a great job of slowing down the offense and making sure that the Blue Devils play basketball intelligently and do not make stupid mistakes. Although Duke may not be known for their defense, Coach K's amazing leadership and coaching abilities has made this team better on the defensive end. Coach K has made sure that they run a zone now and pack it in, instead of running a man defense. This strategy has worked and the Blue Devils have been holding teams to under 70 points. The Blue Devils are one of the best teams in the country because of their coaching, their ball movement, and great offense. This game is one of the best games this year and both teams are a great matchup for each other because they both have elite coaches and offenses. I expect a high scoring game that will be close. For the Jayhawks, Malik Newman and Devonte Graham must play amazing games and the team must be able to at least slow down the Blue Devils offense a little. The X-factor for Kansas is Udoka Azubuike, who must be able to stop Bagley and find a way to score to score in the Blue Devils zone. The Blue Devils must continue their amazing offense and score a lot of points and turn the game into a shootout. They must use their talent and leadership in order to beat the Jayhawks. Defensively, the Blue Devils need to make sure that their zone stays solid and that they do not let Malik Newman and Devonte Graham take over the game. Although both teams are great, I just think that Coach K and the Blue Devils are just too much for the Jayhawks. The Blue Devils will win because of their great coaching and offense and make the final four.
---