Where in the world will LeBron go?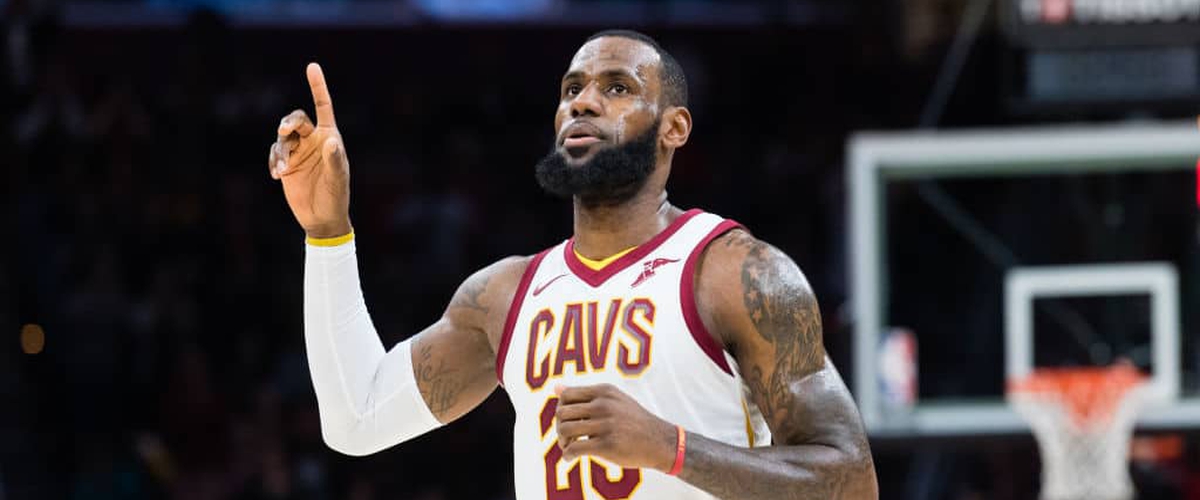 On June 29, LeBron opted out of his contract with the Cavs, officially making him a free agent. The move is not a surprise as many people believe that he will play for a different team next year. I have decided to make a pro con list for every team that I believe has a chance to get LeBron. I will also be ranking the teams based off their chances to get The King.
8. Golden State Warriors
Pro: AUTOMATIC CHAMPIONSHIP. That is the reason LeBron would go to Golden State. He would be on the best team in the NBA and would win a championship nearly every year while he is there. He also would not have to carry the load, which could perhaps allow him to play a few more years in the NBA. Also, LeBron wants to be successful in business and he can start his "new career" in the Bay Area, the place that is currently flourishing economically. LeBron could easily add at least 3 more championships if he went here.
Con: LeBron would become that most hated basketball player of all time. He would be the biggest snake in the NBA. He would show the world that he truly has no sense of competition and would rather join an enemy than try to take them down. He would ruin the NBA and there would be no point in watching professional basketball. His legacy would be dented so much that he may never again be in the conversation for the GOAT. LeBron's legacy would be ruined if he went to the Warriors, so it is very unlikely that he goes there.
7. New York Knicks
Pro: If it is true that LeBron wants to play in a big city, why not play in arguably the biggest city in the United States. LeBron has said multiple times that he wants to be bigger than basketball, which implies that he also wants to be a "mogul." If he truly wants to do other things than basketball, then New York will be close to the top of his list. Also, LeBron will be able to stay in the weak Eastern Conference and will most likely have an easier path to the Finals then he would have in the west.
Con: At the end of the day, there is very little talent in New York. Porzingis is a star, but even he has a chance to get injured. The Knicks may have even less talent than the Cavaliers, so it will be a downgrade for LeBron. If he did go to New York, they might be considered the third best team in the East and will likely not make the finals, which would hurt LeBron's legacy. Also, the Knicks have really been a cursed franchise for a while and have not really had any success recently. LeBron has seen what has happened to stars when they play for the Knicks and does not want that to happen to him. The Knicks do not have enough talent to be a true contender to get LeBron.
6. San Antonio Spurs
Pro: The Spurs would become a force to be reckoned with and would also be one of the favorites to win it all. LeBron would have a bench, Kawhi(maybe), veterans and LaMarcus Aldridge. Not only would LeBron have all of this talent, but he would have one of the greatest coaches of all time. All of the greats needed a great coach to be successful, so why can't LeBron be next. He might need his Phil Jackson or his Pat Reilly in order to truly become the GOAT and chase down MJ. With a great coach and plenty of talented players, the Spurs could be a surprise LeBron contender.
Con: While playing in San Antonio is a great situation, it is likely that it would not work out well. San Antonio has injury-prone players, as they like very old players. This means that it would be likely that LeBron would have to carry the team during the playoffs like he had to in Cleveland. Also, we do not know how LeBron would react to Pop. LeBron may not like the fact that he has to listen to a coach, which could hurt the franchise and cause a lot of tension. Also, Kawhi just said he wants to leave San Antonio, so it is likely that if LeBron went, the team would only last a year. LeBron will most likely not go to San Antonio, but it is still possible.
5. Boston Celtics
Pro: Boston would become the king of the east for the next 5 years at least. LeBron would be apart of a super team that could end the Warriors dynasty and assure that LeBron gets at least two more championships. He would be apart of a talented Boston team that almost beat him despite missing their two best players. By being in the east, LeBron would have an easy path to the championship because his only competition would be Philadelphia. In a dream scenario, LeBron could take a pay cut and keep Kyrie and Gordon Hayward. Even if they can't, LeBron could get revenge on the person who betrayed him if he went to Boston because they would most likely trade Kyrie. The Celtics also have enough solid players and picks to trade for any star or player that LeBron may want. Finally, LeBron would have the second best coach in the NBA in Brad Stevens. The Celtics have all the assets to make them the best LeBron contender.
Con: To me, there is no con and I believe this might be one of the better scenarios for LeBron. However, the real con is that we don't even know if the Celtics want to even pursue him. That is the real question here. The Celtics might believe that they have enough talent currently to stop LeBron, so there is no need to get him. While I disagree with that statement, the Celtics could believe this and not get him. Also, there are too many good players on Boston, which means that the talent level would not last for a long time. The players would eventually become too expensive and the talent level would significantly decrease. Also, we don't know how LeBron does with elite coaches, so it could turn out to be a terrible fit. Finally, this move could dent LeBron's legacy. He could be viewed terribly and the championships could possibly mean nothing as their team could be viewed as too good. This might be LeBron's best scenario, but I doubt that he goes to Boston.
4. Cleveland Cavaliers
Pro: You remain the hometown hero and get to try to get another championship for the city you love. At the end of the day, your life has been in Cleveland. Your wife wants you to maybe stay because you have built a life there. For LeBron, you would be known as the GOAT if you could win at least two more championships for the Cavs. Also, you could make a lot of money as the Cavs can offer you the most money. LeBron would not be viewed as a villain by this decision and will not be hated. The only case the Cavs have is the fact that it is his home, but that is a very strong reason.
Con: LeBron most likely has no real shot to win a title if he chooses to stay in Cleveland. They have a weak roster and could barely beat the Celtics without their two best players. He would have to carry this team for a couple years, which could affect the length of his career. What is the point of just getting to the finals or conference finals and just losing? He has a very little chance to become the GOAT if he stays in Cleveland, which is why it is most likely he will leave.
3. Philadelphia 76ers
Pro: The 76ers have a very talented roster with two future superstar players in Ben Simmons and Joel Embiid. With LeBron added, you would create a superteam that could dominate and win championships for the years to come. Because they are in the east, they would have a fairly easy path to the championship, as their only competition would be Boston. Also, the 76ers might have enough cap room to sign another solid player to go along with Simmons, Embiid, and LeBron. Finally, LeBron has said many times that his goal is to play with his son one day. In order to do that, you will need to lengthen your career. There is no better way to do that than to play off the ball. With Simmons, he would be able to do just that and lengthen his career. Philadelphia has a talented roster that could allow LeBron to win more championships.
Con: Even though Embiid and Simmons are very good, they still have many problems. First of all, they are both young, which will be hard for LeBron because he likes to play with veterans. Also, Ben Simmons cannot shoot to save his life and Embiid is injury prone, so he would miss a lot of games. It would be likely that LeBron would be forced to carry the 76ers in the playoffs, therefore returning him to a Cavs-like situation. Also, LeBron would be forced to play off the ball. He has never done that in his life, so we don't know whether it will work out or not. The 76ers talented roster and potential makes them a true contender to get LeBron.
2. Houston Rockets
Pro: With LeBron, the Rockets would become the favorite to win the championship and would have a great chance to take down the Warriors. The amount of talent on their roster is insane with players like Chris Paul, James Harden, and Clint Capela. There would be no need to sign players during free agency as LeBron would have to superstars to play with. Like Philly, LeBron would be able to play off the ball, which could lengthen his career and allow him to play with his son. Also, LeBron would be able to play with experienced players as Houston has the right average age of players: not too old and not too young. For at least the next 3 years, the Rockets only competition in the west would be the Warriors. If they got by them, they would have a great chance to win a title against the very weak Eastern conference. Finally, Chris Paul is a great friend of LeBron and they are very close. There is no better way to finish up a career than to play with one of your best friends in the NBA. With LeBron added to the Rockets, they could become a NBA dynasty that could make LeBron the GOAT.
Con: Even though Chris Paul is very good, he is also injury prone. It is most likely that he will be injured at some point during the postseason. What if Harden and LeBron are not enough to stop other western conference teams? LeBron could end up wasting a couple years because the injuries of the Rockets could cause him to lose in the conference finals. Also, there is no guarantee in the west that you could get to the Finals. LeBron's finals appearances streak would most likely be ended and it could possibly take him multiple years to win a title. Finally, Harden, LeBron, and CP3 are all ball-dominant players. They all like to pound the ball and run the offense. We are not sure if any of them would be willing to play off the ball. However, I think that the 3 superstars would make it work, which is why the Rockets are the second most likely team to get LeBron.
1. Los Angeles Lakers
Pro: First of all, LeBron has shown that he wants to become a successful businessman and be more than just a basketball player. I believe that Los Angeles is the place that will turn him into more than just a basketball player. He has business in LA and continue to set up a life after the NBA. Second of all, Los Angeles is his second home. He has a house in LA and likes to spend his time here. His family likes it here and it is rumored that LeBron's son has enrolled at Sierra Canyon, a private school in LA. Apparently his wife has said that he should either go to LA or Cleveland. This is the city that could easily become their new home. Also, the Lakers are considered to be one of the greatest franchises ever. There is no better way to finish your career than to become one of the greatest players for one of the NBA's most storied franchises. Finally, the Lakers have a lot of cap space this summer, which means that they can acquire or sign at least two very good players. As we know, those players are most likely going to be Paul George and Kawhi Leonard. With these 3 players, the Lakers would become a super team and a contender to win it all next year. LeBron could win a couple of more championships, which could allow him to catch MJ and become the GOAT.
Con: Because the Lakers play in the Western Conference, it would be very hard for him to win a championship because the west is so loaded. He would have to deal with Houston and Golden State on a yearly basis and there could be years where he would not even make the Conference Finals. We don't even know if LeBron, Kawhi, and Paul George could win a couple of championships together. Also, being a Laker comes with its problems. We do not know if Laker fans will truly embrace LeBron and view him as one of the great Lakers. They won't adore him in LA like they did in Cleveland. Finally, the young talent on the Lakers could be the factor that makes LeBron choose another team. LeBron likes to play with veterans because they can contribute the second they are on the floor and do not need time to develop. Not only are the Lakers young, but their young players are a distraction. Lonzo Ball and Kyle Kuzma have gotten in trouble recently by posting diss tracks with each other. They might be too immature for LeBron to play with. In LA, LeBron would have to deal with Lavar, which means that he might not even be the biggest media story on the team. We don't know how that is going to work out, as LeBron may just not want to deal with him, which could cause a lot of tension. Even though the Lakers are not a perfect option, I believe that LeBron will come to LA next year.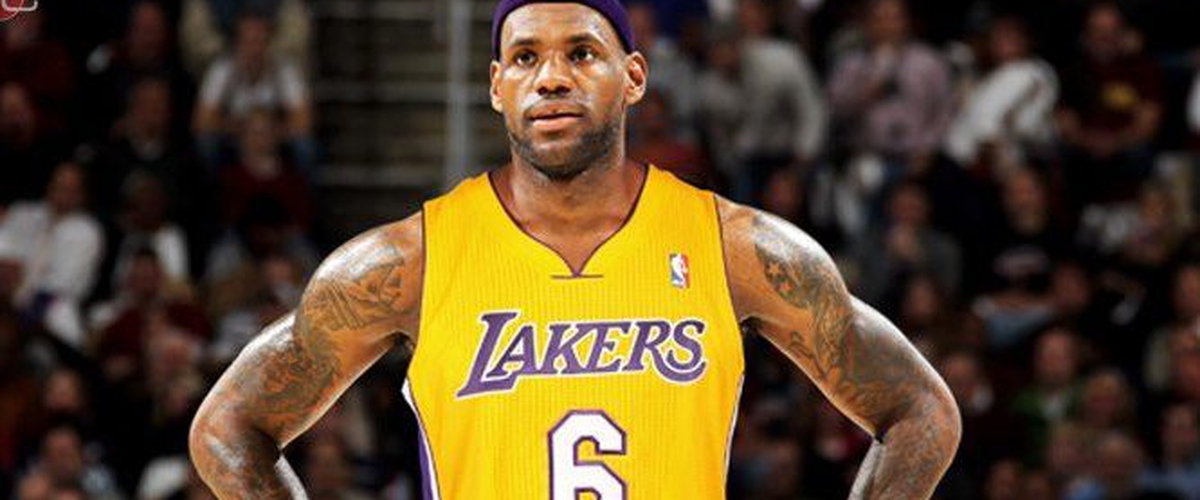 ---