Penguins Playing with Fire by Not Extending Guentzel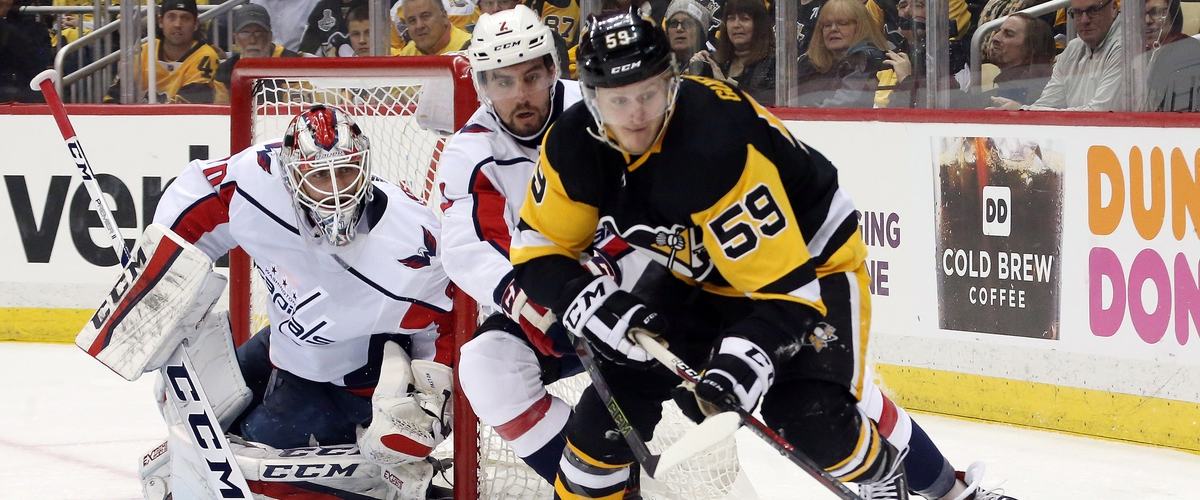 Pittsburgh's hopes of a three-peat have been dashed.
The team will receive a full Summer of relaxation for the first time in a couple of years, and will no doubt use the time to unwind with their friends and families.
For Jim Rutherford and the Penguins scouting department, the story will be largely the opposite.
This Friday, the revered front office man & his team of scouts will attend the 2018 NHL entry draft in search of the next asset to dawn the Black and Gold. Pittsburgh will again be absent from the first round for the third straight Summer. The Pens scouts, lead by Director of Amateur Scouting Patrik Allvin, will look to unearth gems using one of their other six selections. Despite not having a top pick in the primary round, Pittsburgh has become renowned for selecting NHL level talents in the middle-to-late rounds in recent years, acquiring starting goalie Matt Murray (3rd round, 83rd, 2012), Bryan Rust (3rd round, 80th, 2010), and Tom Kuhnackl (4th round, 110th, 2010) to name a few. The above have been key cogs in the Penguins Stanley Cup machine over the last couple of seasons, and are all (perhaps Kuhnackl excepted) expected to remain in the 'Burgh as long term pieces to the larger puzzle.
Another mid-round selection who will play a major role in the years to come is soon-to-be RFA winger Jake Guentzel.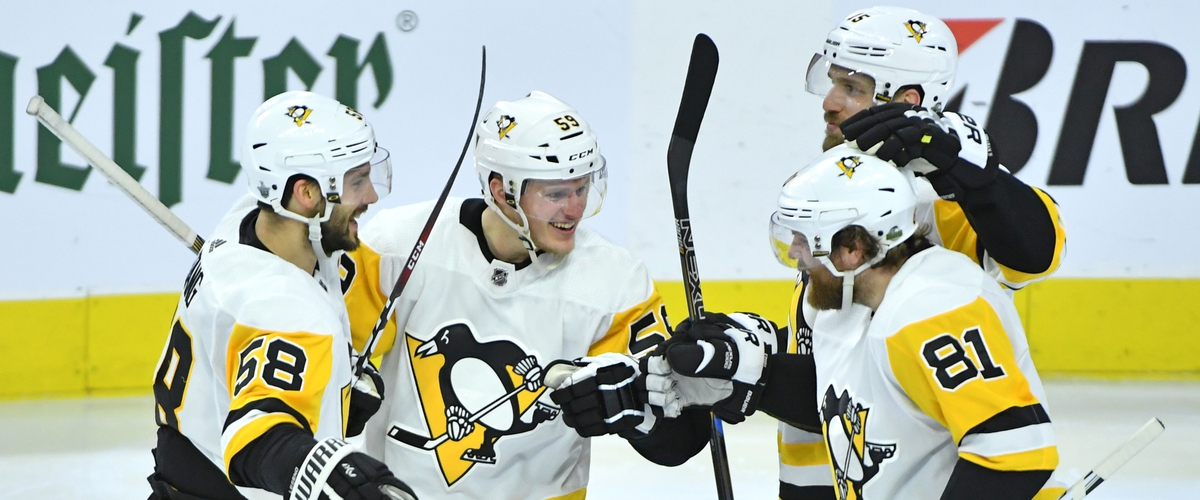 Guentzel, a 3rd round choice (77th) in 2013 has blossomed into a legitimate top-six winger for the flightless birds in recent seasons. After producing 40 goals, 79 assists and 119 points in just 108 games at the University of Omaha-Nebraska, the diminutive forward was signed to an entry level contract in which his reign of terror continued. At the end of the 2015-16 AHL season, Jake totaled 6 points through his first 11 professional contests. The following year, his first as a full-time professional hockey player, the American slashed 21G/21A/42P in just 33 games for the Baby Pens, earning his first look in the NHL.
Upon reaching the NHL, Guentzel never looked back. Guentzel has gone on to ride shotgun for Sidney Crosby, and has improved in each of his first two NHL campaigns. Renowned for his finishing ability, he bagged 16 goals through his first 40 games, achieving 33 total points during that span. He followed up that impressive performance by dazzling in the post season, snapping home 13 tallies in 25 contests, finishing with 21 points and earning himself Conn Smythe consideration in the process. Jake was able to build upon his stellar rookie campaign by improving his totals to 22 goals and 48 points, while dressing in all 82 games - his first full season at the game's highest level. Indeed, the youngster has carved himself out a nice niche in Mike Sullivan's lineup and continues to play a top-six role on a nightly basis. Cap teams like the Penguins rely on crucial secondary scoring from players on cheap (or even better, entry level) contracts to sustain their long term success. This is exactly the value Guentzel supplies to the birds.
The problem is that Guentzel's entry level deal is set to expire next Summer, where the Omaha-Nebraska alum will deservedly earn a substantial raise from his current $734,167 caphit (as per the invaluable CapFriendly). The young forward is eligible to sign a contract extension as of July 1st.
When asked about the possibility of extending Guentzel this Summer, Jim Rutherford has the following to say:
The Penguins will not have any contract talks with Jake Guentzel this summer. He is scheduled to become a restricted free agent after the 2018-19 season.
"We'll get to that," Rutherford said. "We have other guys to worry about this summer."
The remainder of this article can be found at the below link (subscription is required and recommended)
https://theathletic.com/397718/2018/06/18/yohe-jim-rutherford-pulling-the-trigger-on-a-trade-feels-inevitable/
Rutherford goes on to state that although he would like to bring back all of this year's RFAs, the cash-strapped Pens may have difficulty inking them all while remaining below the salary cap. Ultimately, these players (Riley Sheahan, Daniel Sprong, Tristan Jarry, Jamie Oleksiak, Bryan Rust & Tom Kuhnackl) will, and should take precedence. On that note, the Penguins veteran executive runs the risk of losing leverage in next Summer's negotiations with Guentzel. Should Jake improve upon point totals for the 3rd consecutive season (or worse, goal totals), the NCAA grad will be well positioned for a healthy payday of perhaps $6 million per season AAV. While his play would no doubt warrant an extension in that realm, it becomes increasingly difficult to allow that kind of financial baggage as the years go by. Checking the history of comparable situations, it's noteworthy that similar situations (for example, Boston's David Pastrnak) earned considerably more than his projected rate by delaying negotiations. By offering an extension earlier rather than later, the Penguins can send a positive message to the player indicating that they want him around, and are willing to reward him for his services. Alternatively, and perhaps preferably, they can avoid the mess that is arbitration, where the organization will point out flaws in Guentzel's game and perhaps risk offending the player and turning him off of signing an extension altogether. All of this can be packaged together at a lower cap hit due to a more limited sample size- perhaps a $5.5 million cap hit over six seasons would be enough to convince the young winger to stay. Ideally a pact in the range of Viktor Arvidsson's 7 year, $4.25 million would be dynamite for the club, but simply doesn't seem feasible considering the rarity of such agreements. Of course, this is hypothetical as the player could decide to play out the final year of his current pact, and bet on himself to score an even larger payday.
Comparably, I see a Guentzel deal coming together at about $5.5-5.75 million per season, with perhaps a limited "no movement clause" added on to provide the player with some security. This offer is fair salary-wise to both the player's camp as well as the organization, and should allow Pittsburgh some wiggle room in the future. I think this deal is very possible this Summer should both sides agree to face the issue this Summer. In addition, the cap number on this hypothetical pact is considerably lower to the aforementioned Pastrnak's - who comes in at $6.6 million over 6 campaigns. This is an example of the sizable difference between just a single year, and perhaps a warning to Rutherford and the Penguins.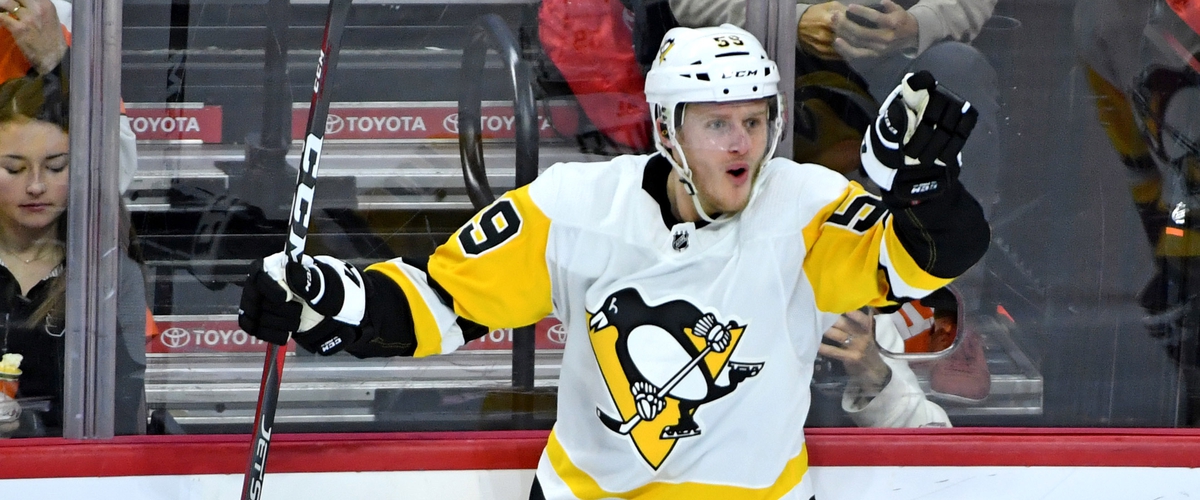 Give that man a contract.
Thanks for reading!
---