My 2018 Hall Of Fame Ballot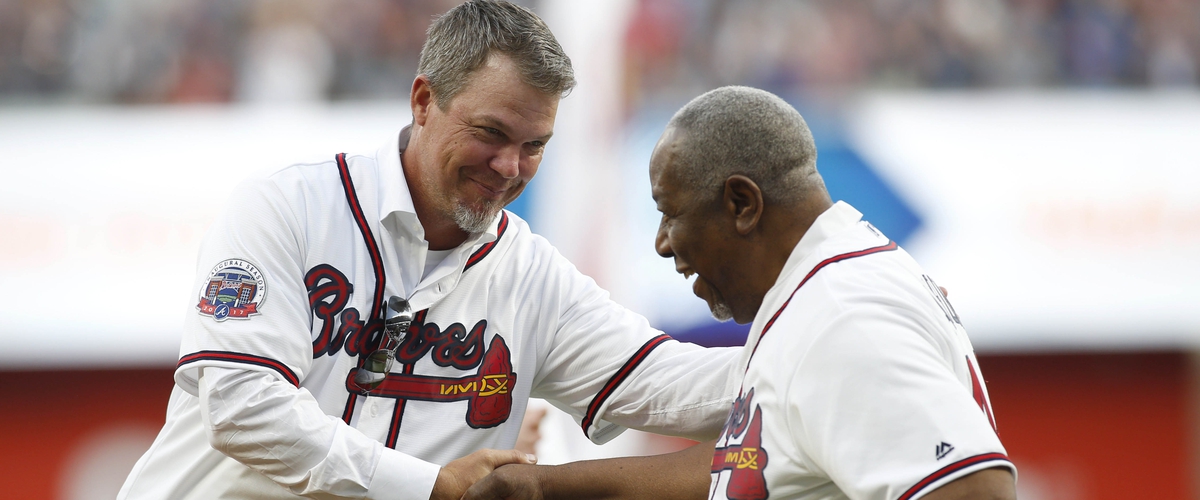 Once again, the biggest example of how wide the generation gap is put on display for all of the sports world to see. Hall of Fame ballot defenses and discussion has about the amount of cordiality as a Revolutionary-era duel. Respectful, yet intended to completely destroy the opposing party.
I've tried to bridge the divide as best I can with my 2018 Hall of Fame ballot.
Inductee #1: Barry Bonds, OF, San Francisco Giants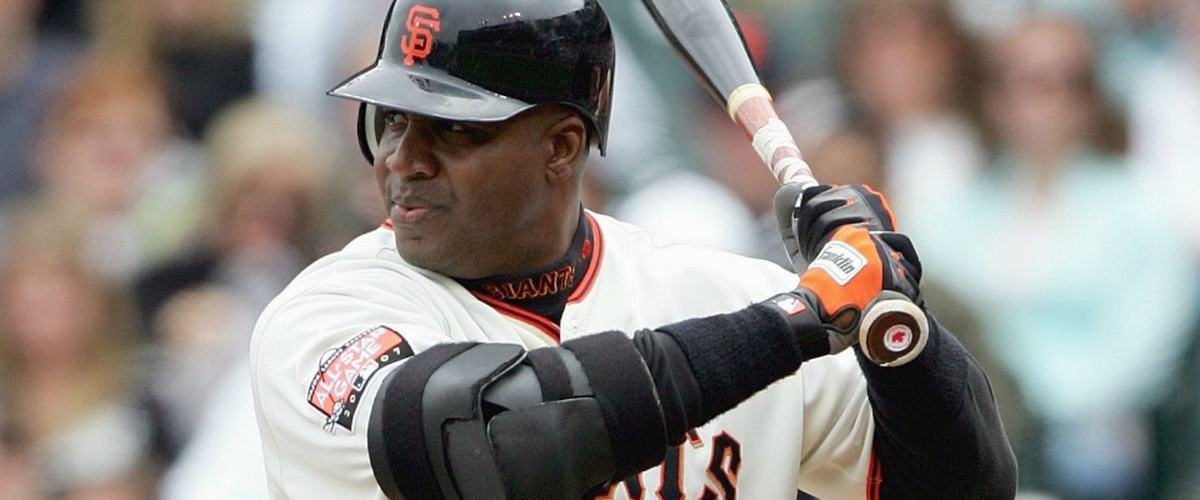 Achievements: .298 BA, 2,935 Hits, 762 HR (1st all time), 1,996 RBI (5th all time), 514 SB, 2,558 Walks (1st all time), .444 OBP (6th all time), .607 SLG (5th all time), 162.4 WAR (2nd all time), 8x Gold Glove Winner, 12x Silver Slugger Winner, 14 x All Star, 7x MVP
Barry Bonds is the most dominant player who ever lived. Full Stop. Irrespective of what someone puts in their body, no one will touch Bonds for a long time. While the 762 home runs will obviously be what everyone remembers about Bonds, his true greatness delves into video game levels of absurdity. He reached base 61% of the time in 2004, a year in which he was walked 232 times, including 120 intentional walks. He won the MVP in 2001 when he hit 73 home runs, one of 7 seasons he would win MVP, including 4 years consecutively. Drug users have gotten into the Hall of Fame before, and the increasing percentage totals for PED users signify the Bonds' fortunes may start to turn for the better. It's a disservice to his legacy to exclude him.
Inductee #2: Roger Clemens, SP, Boston Red Sox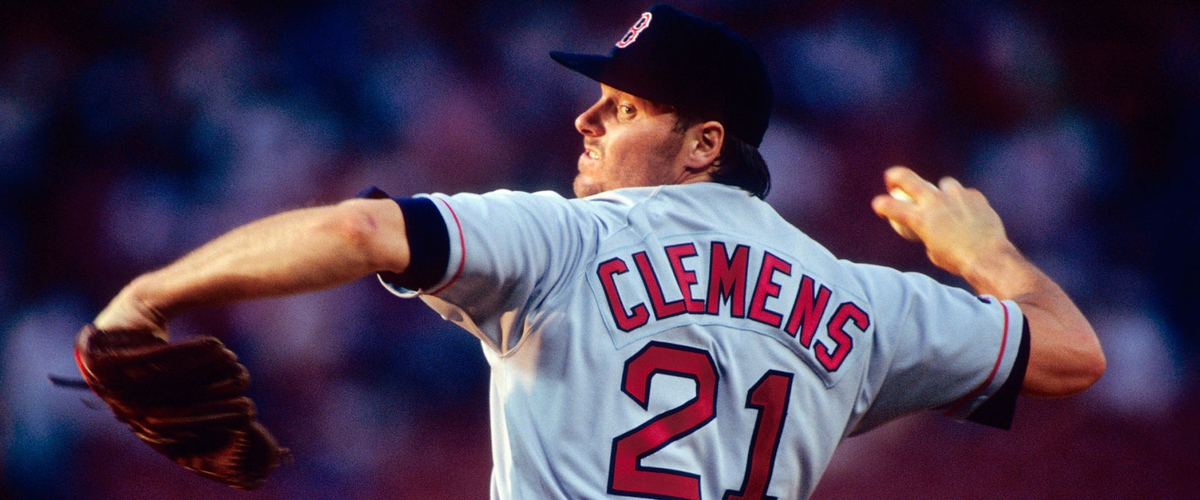 Achievements: 354-184, 3.12 ERA, 4,672 K (3rd all time), 139.4 WAR (3rd all time), 5x K leader, 7x ERA leader, 11x All Star, 7x Cy Young Award Winner, 1986 MVP, 1998 Triple Crown
Clemens is another steroid case that is being excluded because of the archaic thinking of the BBWAA. Over Clemens' 22 year career, many of which were spent during the "steorid era", he was as dominant a pitcher as the league had seen. His trophy case is stocked with a record 7 Cy Young Awards and the 1986 MVP. Clemens' dominance was sustained throughout his career, culminating with his 7th ERA title at age 42. No one with a functioning brain could argue that his stats justify him a spot in Cooperstown. Ryan Thibodaux's ballot tracker (found at @NotMrTibbs) reports that Bonds and Clemens are steadily progressing towards induction. Hopefully these two all time greats get their due sooner rather than later.
Inductee #3: Chipper Jones, 3B, Atlanta Braves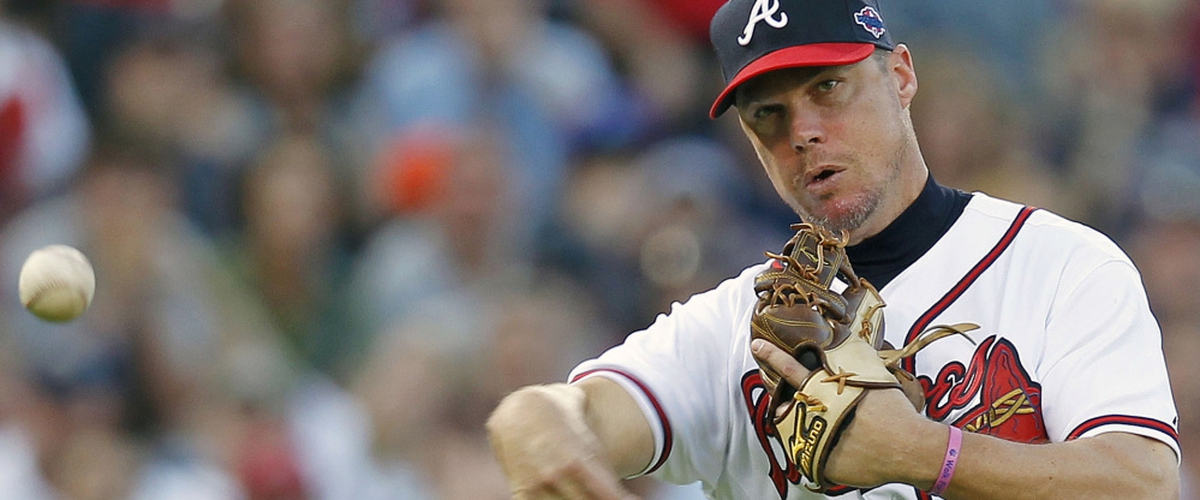 Achievements: .303 BA, 468 HR, 1623 RBI, 150 SB, .401 OBP, 85.0 WAR, 2,726 Hits, 8x All-Star, 1995 MVP, 2x Silver Slugger Winner, 2008 Batting Title
One of the greatest players in the history of the ancient franchise, Chipper is a no brainer for induction. From winning an MVP in 1995 and a batting title 13 years later at the age of 36 to flirting with a .300 average at age 40, Jones was timeless. A true five tool talent, Chipper could do a little bit of everything, but his power was obviously the main draw. With 85.0 WAR and a 141 OPS+, Jones meets Hall of Fame requirements for both the new-school statheads and the old-school legacy monitors. Much to the chagrin of Mets fans, Jones is a shoe-in for inclusion.
Inductee #4: Jim Thome, 1B, Cleveland Indians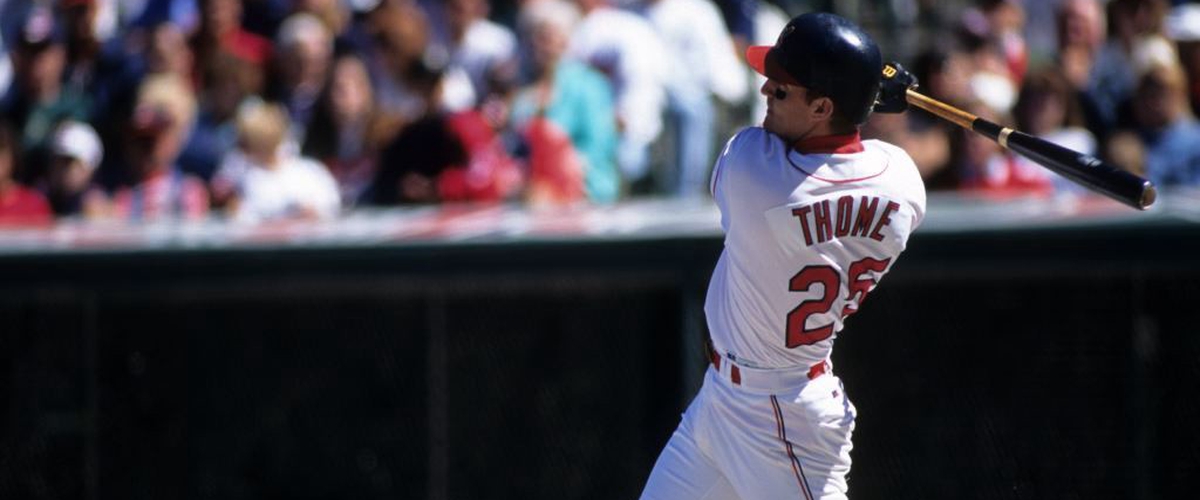 Achievements: .276 BA, 612 HR, 1699 RBI, .402 OBP, 72.9 WAR, 2,328 Hits, 5x All Star
The BBWAA precedent they've set has been that if you reach any arbitrary milestone (300 wins, 5/600 home runs), than you're in. Thome's 612 home runs should provide him a one-way ticket in. As feared a power hitter as there was in the league for a decade, Thome perfected the modern DH position. From 1995-2005, Thome averaged 39 home runs and 107 RBIs, a testament to the raw power he unleashed on a daily basis. Thome's decade of dominance should earn him a spot in Cooperstown.
Inductee #5: Trevor Hoffman, CP, San Diego Padres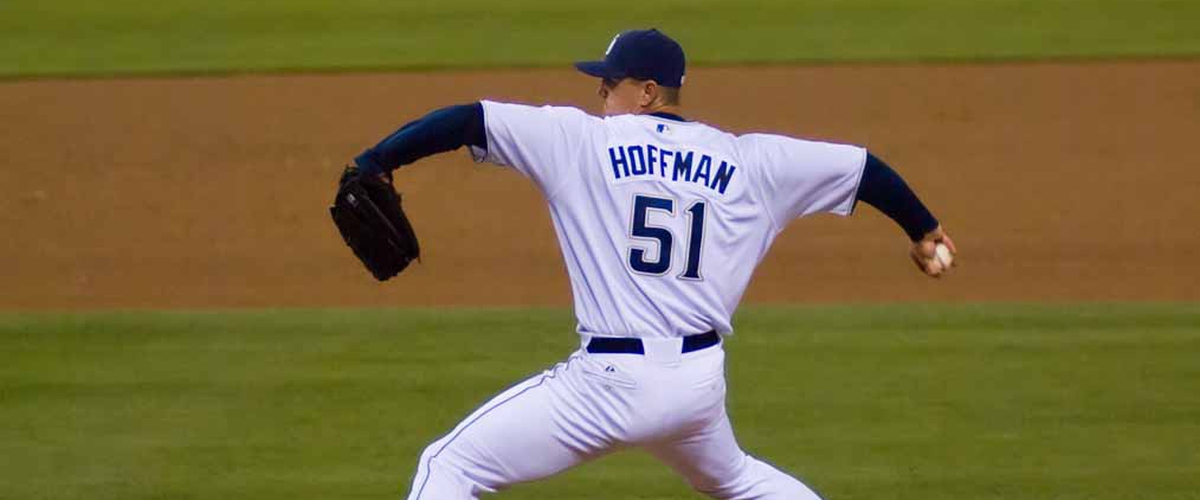 Achievements: 61-75, 2.87 ERA, 601 Saves (2nd all time), 1,133 K, 28.0 WAR, 2x saves leader, 7x All Star, 2x Reliever of the Year
The greatest closer of all time that isn't named Mariano Rivera, Hoffman's 601 saves was the all time record before Rivera eclipsed him. Being a Padre rather than a Yankee, coupled with less postseason appearances, Hoffman's career was never as celebrated as Rivera's, but he and his trademark changeup were every bit as unhittable. The BBWAA has made it very clear they value "old-school" closers like Rollie Fingers, Goose Gossage, and (for some reason) Bruce Sutter. For this reason, closers like Hoffman, Lee Smith, and John Franco got raw deals. Hoffman should be in Cooperstown, and it looks like he'll get there sooner than later.
Inductee #6: Vladimir Guerrero, OF, Montreal Expos/Los Angeles Angels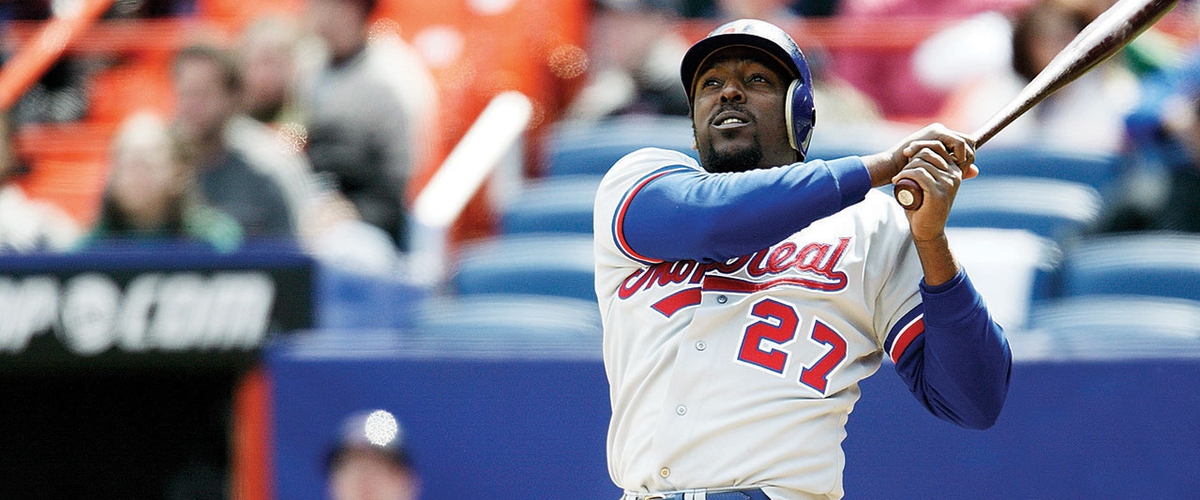 Achievements: .318 BA, 449 HR, 1,496 RBI, 181 SB, .379 OBP, 2,590 Hits, 59.3 WAR, 9x All Star, 8x Silver Slugger Winner, 2004 MVP
Try and find any list of the best players of the 2000s that omits Guerrero. In Montreal and Anaheim, Guerrero, his legendarily strong outfield arm, and his unequalled ability at hitting pitches out of the zone terrorized pitching staffs around the league. His .318 career average is proof of that, as is his MVP award in 2004 and career high .345 average in 2000. Guerrero's All-Star nomination in his penultimate is a mark of a player who sustained his excellent performance for his entire career. One of the greatest Latin players to ever step on a diamond, Guerrero should coast into the Hall this time around.
Inductee #7: Edgar Martinez, DH, Seattle Mariners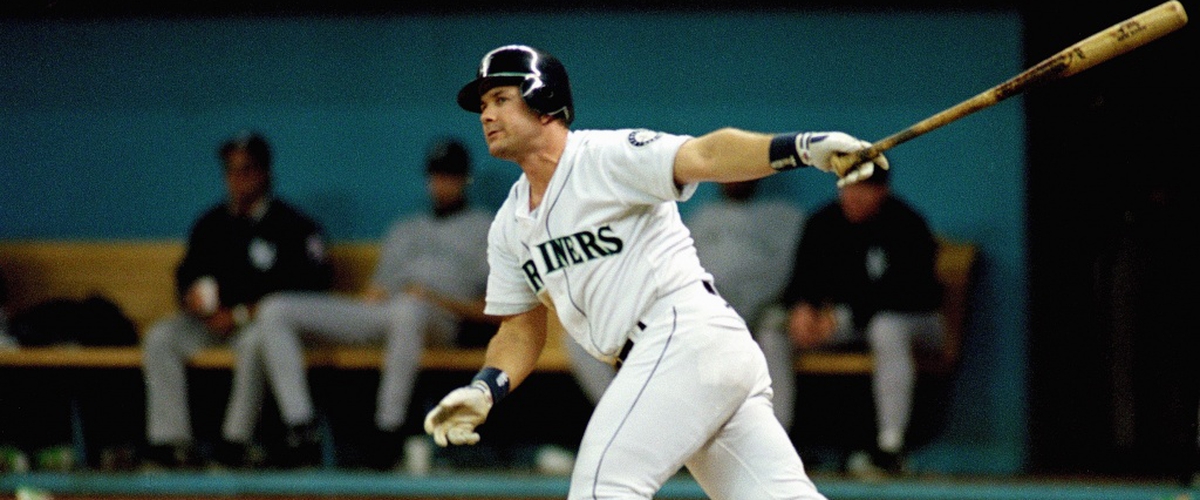 Achievements: .312 BA, 309 HR, 1,261 RBI, .418 OBP, 7x All Star, 5x Silver Slugger Winner, 2x Batting Title
One of the greatest designated hitters ever, Martinez could rake at a legendary clip. His .312 average was buoyed by 8 seasons in which he hit over .320 despite the cavernous dimensions of Seattle's home park. At the heart of those great Mariners teams in the mid-late 90s were Ken Griffey Jr. and Martinez's thunderous bats. The fact Martinez was a designated hitter for most of his career is what's holding him back. However, when one looks at his defense, it shouldn't exclude him. Martinez had a total of 18 DRS (defensive runs saved) over his career. David Ortiz, another DH that will end up in Cooperstown, had -6. Derek Jeter had -159. Martinez belongs in the Hall.
Inductee #8: Mike Mussina, SP, New York Yankees/Baltimore Orioles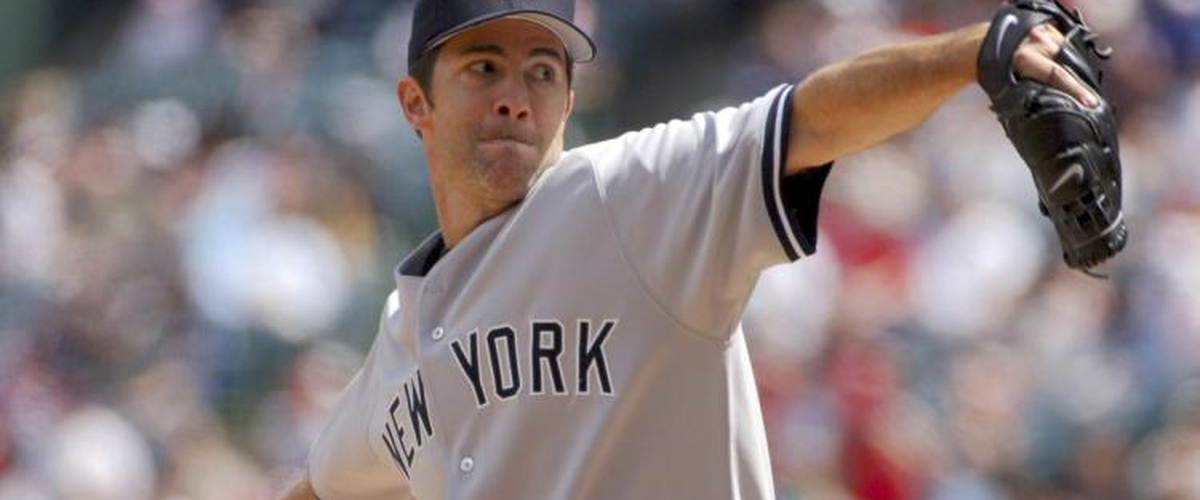 Achievements: 270-153, 3.68 ERA, 2,813 K, 1.19 WHIP, 83.0 WAR, 5x All Star, 7x Gold Glove
Mussina may never have been a dominant starting pitcher, but he was near the top of the league for almost 20 seasons. With either Baltimore or New York, Mussina could be counted on for a consistently quality outing. Sabermetrics look upon his case a bit more favorably than more traditional stats, as his 83.0 WAR and 123 ERA+ paint a picture of a Hall-of-Fame caliber player. Mussina's greatest attribute was his unyielding consistency, and it should earn him a spot amongst the games' elite.
Inductee #9: Larry Walker, OF, Colorado Rockies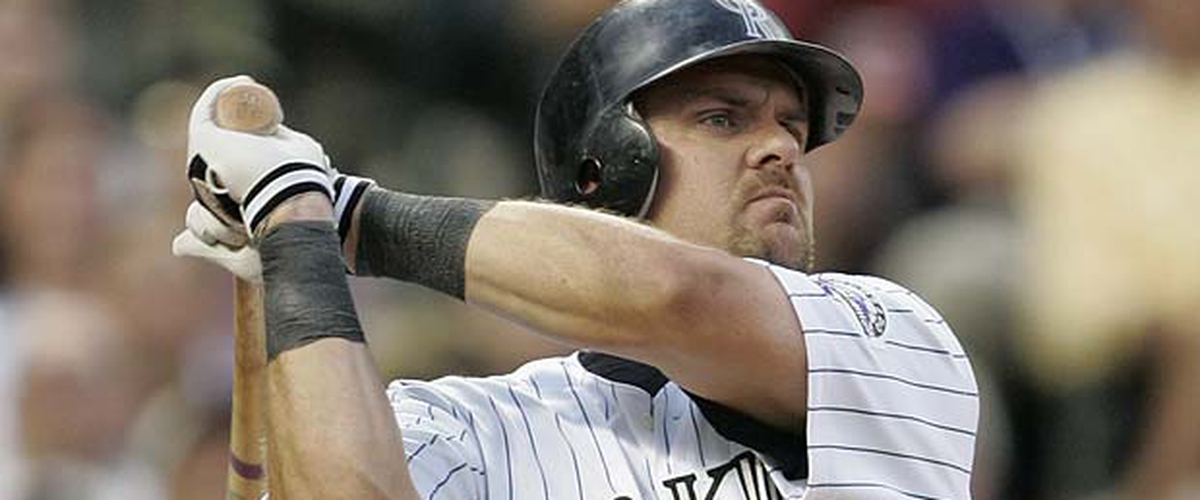 Achievements: .313 BA, 383 HR, 1,311 RBI, .400 OBP, 5x All-Star, 7x Gold Glove, 3x Silver Slugger, 3x Batting Title
Much like Tim Raines before him, Walker is this cycle's choice for statheads to unload precious little tidbits about. For instance, Walker's 72.6 WAR puts him above Derek Jeter, Gary Carter, and Willie McCovey, just to name a few. His absurd 141 OPS+ is equal to shoe-in Chipper Jones and is greater than that of Alex Rodriguez, Reggie Jackson, and Sammy Sosa. Still, some will overlook his three batting titles and seven Gold Gloves and consider his production a byproduct of Coors Field. However, several ball-parks in the Golden Era (Baker Bowl, Polo Grounds, Old Yankee Stadium) had right and left field fences shorter than 300 feet, which certainly helped with power numbers. Walker should be in regardless of where he played.
Follow me on Twitter @TheRealLuc3
---