Former Coppell Defensive End Solomon Thomas Drafted Third in NFL Draft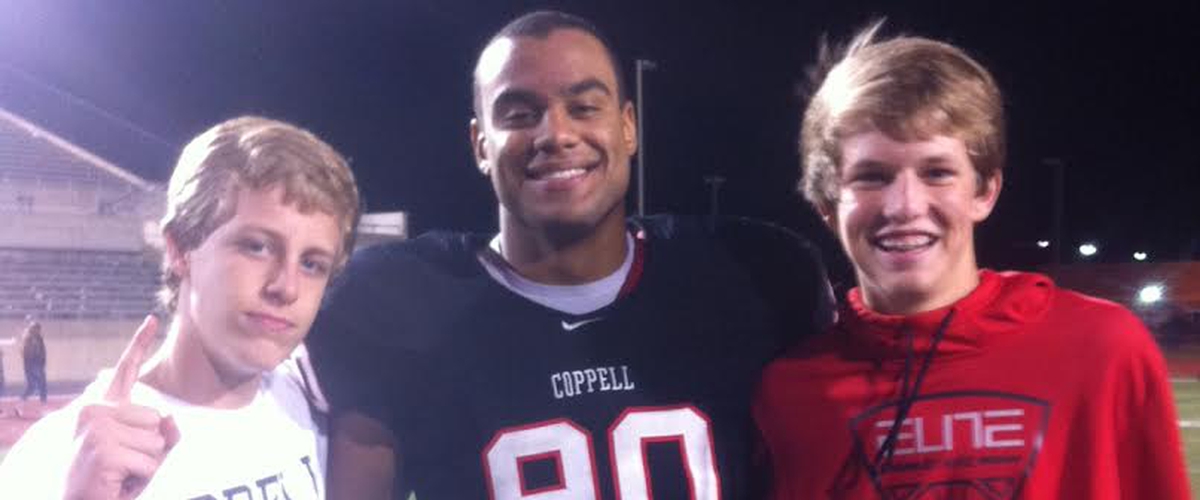 Ever since he first put on his shoulder pads in the fourth grade, Solomon Thomas has had his eyes on playing in the NFL. Solomon began his football career in the Coppell Youth Football League before playing at North and then Coppell High School. By the start of his senior year, Solomon was a five-star recruit, and had received scholarship offers from virtually every college in the country. Solomon eventually elected to attend Stanford, using nerd glasses to announce his decision on ESPN on National Signing Day. Solomon redshirted his first season at Stanford, and eventually earned his way up to a starting role at Stanford where he excelled in both his sophomore and junior year seasons including a monstrous performance versus North Carolina in the Sun Bowl at the end of his junior season. After that season, Solomon's draft stock was high, raising questions about his return. Thomas took some time to think about it but eventually decided to forgo his senior season and enter the NFL Draft. Coming into the NFL draft, an overwhelming majority of mock drafts had Thomas projected to be drafted second overall to the San Francisco 49ers. The rationale behind the projections were the team's need for a better pass rush and the fact that new General Manager John Lynch graduated from Stanford and was even in the same class as Thomas during Thomas' freshman year.
On draft night last Thursday night, the Chicago Bears made a trade to swap picks with the 49ers, and at that point, most experts thought the Bears would draft Thomas. However, the Bears decided to draft a quarterback, and Thomas fell right into the 49ers hands at the third overall pick. "I was never thinking I was going to get picked but I knew there was always a chance. [When the Bears came on the clock] I knew it was definitely in my mind but I tried to make sure to keep a mindset of 'whoever picks me, picks me,' and 'when my phone rings, my phone rings,' said Thomas." Minutes after the Bears announced their pick, Lynch called Thomas to tell him that he was going to be a 49er. "It was crazy, it was a dream come true, it's just one of those times where you don't really know how to explain it. I started shaking, could barely breathe, it's just one of the most amazing experiences of my life. It's a testament to the hard work and everything God's given to me and it's just the beginning of a new dream and a new mission."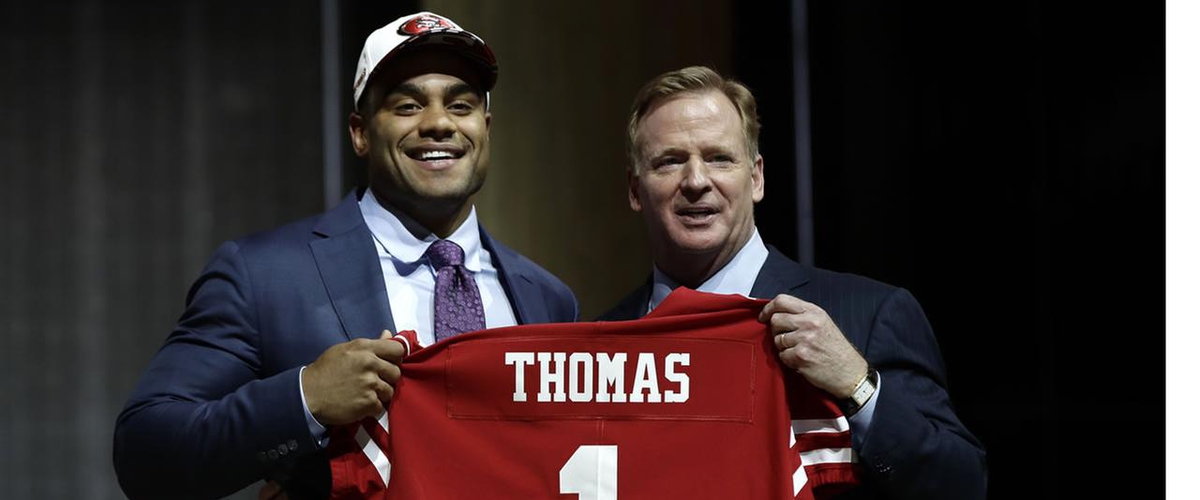 The pick marked the third time a Coppell High School graduate has been drafted into the NFL, as 2005 graduate Emmanuel Moody and 2008 graduate Devin Smith were the first two. "To be one of the first from Coppell to be drafted meant a lot, because I want to show kids that you can dream this big, you don't have to stop at the collegiate level, keep dreaming to a new level," said Thomas. Thomas has indeed done that, serving as an inspiration to hundreds who will soon be donning his new jersey. As for the number on the back of his jersey, Thomas is not sure if he'll be able to wear his iconic number 90, which he wore at Coppell High School and Stanford, quite yet. "I'll probably figure that out at Rookie Minicamp this week as the team is still making some cuts. It will be announced via Twitter or other social media accounts from either me or the team by next week."
Though being drafted at such a high position is an astounding feat, it comes as no surprise to anyone who knows Solomon and his mentality. "What sets Solomon apart is that he has the drive to be great and the willingness to sacrifice whatever it takes to achieve it," said Solomon's Head Coach at Coppell High School, Joe McBride. During his tenure playing for Coppell High School, Solomon's genuine love and care for each of his teammates made a huge impression on McBride. "[He had a] care and love for his teammates, and the sub-varsity too." Solomon's true colors were put on full display after the death of his teammate, mentor, and best friend, Jacob Logan, in a freak accident. After his passing, Jacob's sister, Jordan and the football team looked to Thomas to be their rock in this very difficult plight, and Thomas delivered with poise. Thomas' love for the community and specifically his team was shown in his care for others during this time. Solomon held Jordan's hand and led her out onto the field as the honorary captain, a sight that will be eternally remembered.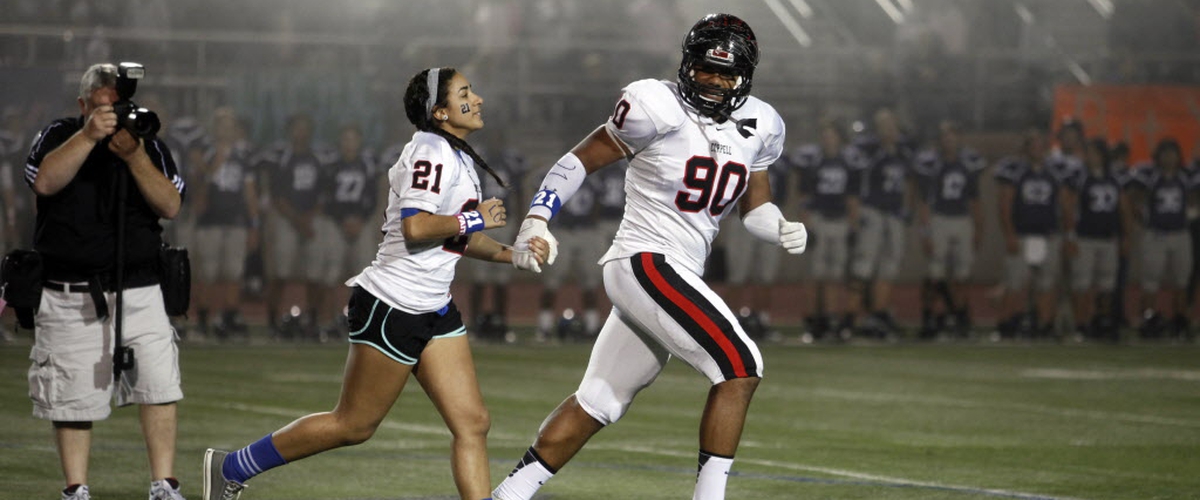 It's this type of leadership and selflessness that McBride thinks will prove to be a major asset for the 49ers. "Solomon brings locker room leadership and a commitment to his coaches." Solomon will re-enroll for the last quarter of this semester at Stanford before traveling 15-miles down Highway 101 to the 49er's practice facility. Solomon will look to compete for a starting role on a 49ers defense that averaged 308.1 yards against per game, and 181.9 pass yards per game ranking 31st and 32nd in the league respectively. No matter what Solomon's NFL future holds, one thing's for certain, the city of Coppell will support him with pride, and Solomon notices and appreciates every bit of the support. "It means the World to me to have the support of the city. I saw the gatherings at J. Macklin's, Black Walnut, Wild Turkey, etc. on draft night and it really has meant the World to see the support from them and from my coaches."