2018 Countdown To Kickoff Power Rankings: NFC South
The Zone Press' fifth annual countdown to kickoff is underway. Just like last year, we're going division by division. Next, we take a look at the NFC South.
1. New Orleans Saints (Overall Power Ranking: 5)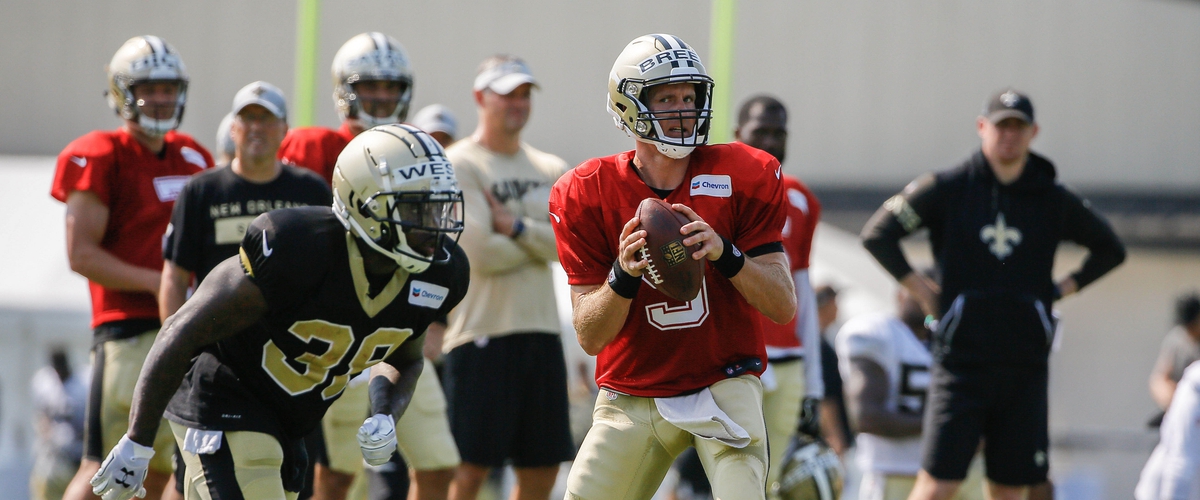 2017 Results: 11-5 (Lost in Divisional Round)
The New Orleans Saints saw a season of improvement in 2017. The team improved on their 7-9 2016 record and won eight games in a row after losing their first two games. That eight-game winning streak was the longest since their Super Bowl-winning season in 2009. Last season also marked their first winning season since 2013. The key to their improvement lies in the fact that they became a more well-rounded team. They weren't over-reliant on Drew Brees and a pass-happy offense. Instead, their offense became one of the best in the league at running the football. The one-two punch of Mark Ingram and Alvin Kamara proved to be devastating to their opponents and took pressure off of the Saints veteran quarterback. And for the first time in what seems like an eternity, the Saints fielded a competent defensive unit. The new and improved Saints seemed to be destined for a deep playoff run, but their run came to an end at the hands of the 'Minneapolis Miracle'. They're still one of the best two-way teams in the league and should be considered one of the serious Super Bowl contenders to watch for.
Key Additions: Cameron Meredith, Ben Watson, Jeremy Bushrod, Jay Bromley, Demario Davis, Patrick Robinson, Kurt Coleman, and Marcus Davenport.
Key Losses: Coby Fleener, Zach Strief, Andrew Tiller, Nick Fairley, Kenny Vaccaro, and Rafael Bush.
Storylines
Missing Links: The Saints approached the offseason as a team on the verge of winning it all. And you can tell how confident they are in the fact if you look at their signings and draft picks. Demario Davis, Kurt Coleman, and Patrick Robinson all have the ability to serve as instant impact players on defense. First-round pick Marcus Davenport has the potential to provide instant pass rush alongside Cameron Jordan. And Cameron Meredith was on the verge of breaking out before suffering an injury.
Sophomore Slump Or Year 2 Leap?: The Saints received great production from their rookies Alvin Kamara and Marshon Lattimore. They became the first teammates in 50 years to win both Offensive and Defensive Rookie of the Year awards. Along with them, the Saints had five rookie starters, infusing linebacker Alex Anzalone. Such a high level of rookie success can be a tough act to follow, but each player is insisting that they won't let the early success get to their heads. We'll see what they have in store for us once the season starts.
Plugging In For Ingram: Mark Ingram's four-game suspension to start the season created a bit of a problem for the Saints. When together with Kamara, the Saints probably have the best one-two punch in the league. Without Ingram for four games, that means more of a workload for Kamara and an opportunity for another running back to step up.
Season Outlook: New Orleans was one play away from reaching the NFC Championship Game. With continued improvement from their young players and sustained play from their veterans, the Saints have the potential to go far in a tough NFC.
Fantasy Player to Watch: Cameron Meredith
2. Atlanta Falcons (Overall Power Ranking: 6)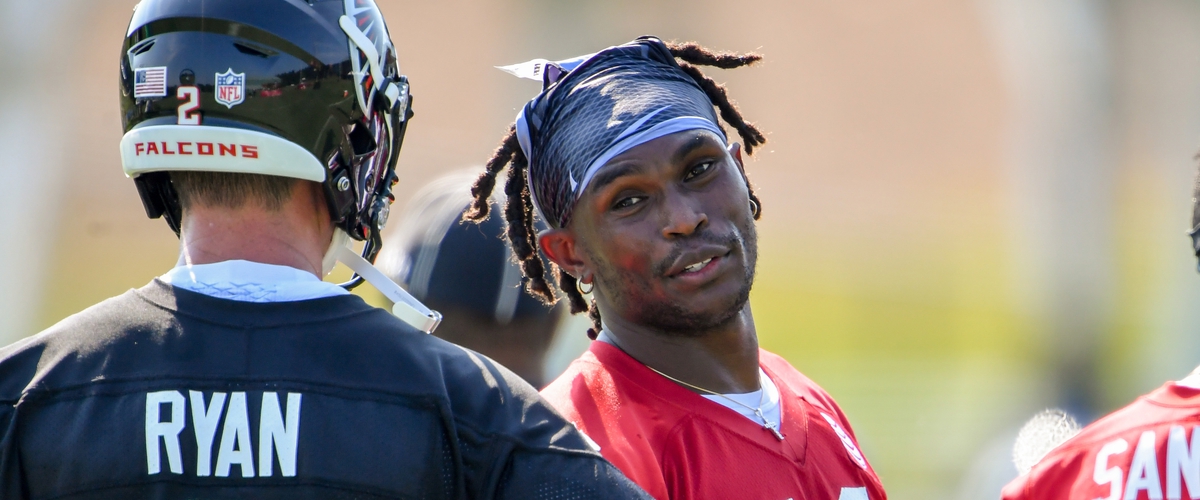 2017 Results: 10-6 (Lost in Divisional Round)
Last season was supposed to be the Atlanta Falcons revenge tour. After blowing Super Bowl LI, they had all of the motivation to go along with the talent they still had from the season prior. Unfortunately for Falcons fans, things didn't go as planned. With new offensive coordinator Steve Sarkisian calling shots for the offense, the once prolific Atlanta offense looked out of sync. The Matt Ryan roller coaster effect kicked in, and he regressed from his MVP numbers and status. And with Ryan playing at about average, it had a negative effect on Julio Jones and his production. On defense, the stop unit made strides towards becoming a consistently good unit instead of a streaky one. They surrendered 19 points per game in 2017 compared to 25.3 the year before. The Falcons still managed to make the playoffs and even managed to beat an insurgent Rams team in Los Angeles. Their luck ran out in the next round when they ran into the Eagles. These next few years will be crucial for the Falcons if they hope to win a championship. They have all the talent in the world, but history shows us a title window is usually closer to closed than wide open.
Key Additions: Logan Paulsen, Brandon Fusco, Terrell McClain, Calvin Ridley
Key Losses: Taylor Gabriel, Adrian Clayborn, Courtney Upshaw, Dontari Poe, Ahtyba Rubin
Storylines
The Ryan Roller Coaster: Longtime readers of this blog know where this is going. Matt Ryan is a very good quarterback, but he seldom has two consecutive years of good or bad football. He typically has a good year, then an average or bad year, and then a good year again. With that trend in mind, Ryan should be in for a pretty good season. The Falcons offense is still loaded at every position. And while they lost Taylor Gabriel in free agency, the Falcons drafted Calvin Ridley to replace him. Given the offensive firepower, Ryan doesn't have any excuses. There are plenty of quarterbacks around the league that would kill to have what he has to work with.
The Year For Defense: Atlanta's defense has had the talent to be an elite unit for two seasons now. During their Super Bowl run, the young unit showed what can happen when they get hot. Last season, they trended in the right direction by improving their play and playing more consistently. They have speed and pro bowl level talent at every level. The focus this season should be on taking the ball away. After all, they only ranked 27th in the league in that department with just 16 takeaways last season. Watch out for these guys.
Year 2 of Sarkisian: Last season, Steve Sarkisian was handed the keys to the most explosive offense in the NFL. The result was an out of sync unit bogged down by constant miscommunication and predictably play calling. A lot of Falcons fans wanted him gone, but he'll be given another chance this season. A repeat of last year's performance means two things. First, Sarkisian will be shown the door. Secondly, the Falcons will have wasted another year of their title window.
Fantasy Player to Watch: Calvin Ridley
Season Outlook: The Falcons play in a tough division and will be tested in each of their first four games. A slow start and an early hole could spell doom for their season. They certainly have the talent level to go far, but they'll need to show the mental toughness in tight spots that they sometimes lacked over the past few seasons.
3. Carolina Panthers (Overall Power Ranking: 8)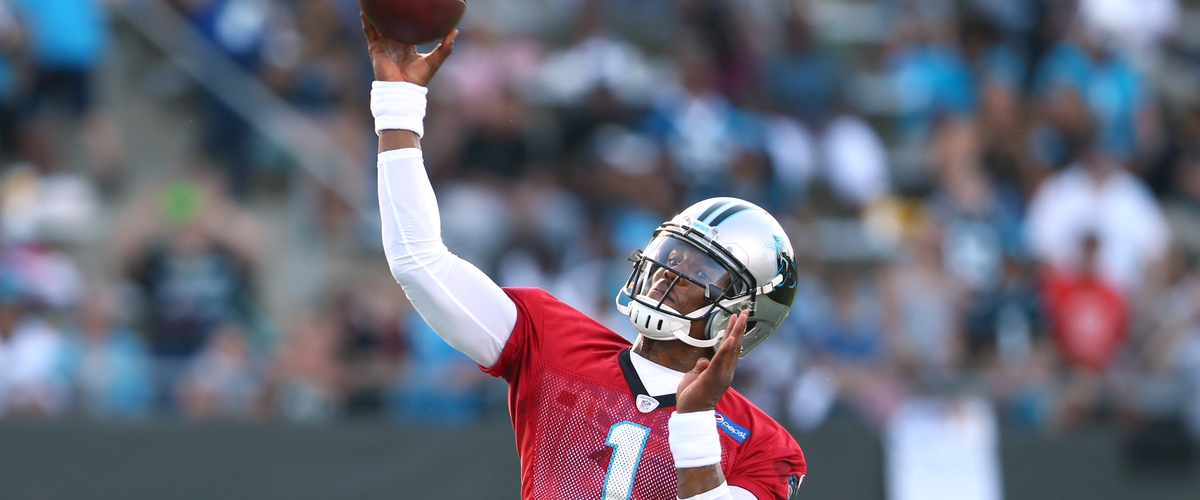 2017 Result: 11-5 (Lost in Wildcard Round)
Two seasons removed from a Super Bowl appearance, the Carolina used the 2017 season to get back on track. To do this, the Panthers went back to their bread and butter. They fielded the fourth-best rushing attack and the seventh best defense in the league last season. While Cam Newton wasn't great throwing the ball, he still showed his playmaking ability and why he's still hard to stop. Even if you know he's coming, tackling him is an entirely different task. After an embarrassing Super Bowl hangover season, the Panthers managed 11 wins and a trip to the playoffs. They came close to beating the Saints in the wildcard round but ultimately fell short. Coming into the 2018 season, the Panthers finally drafted Cam Newton another receiver to go along with Christian McCaffrey on offense. Their defense still has the potential to be one of the best in the league. If Cam can regain his MVP form, this will be a very dangerous team to deal with.
Key Additions: C.J. Anderson, Torrey Smith, Jarius Wright, Jeremiah Sirles, Dontari Poe, Ross Cockrell, Da'Norris Searcy, and D.J. Moore.
Key Losses: Johnathan Stewart, Ed Dickson, Andrew Norwell, Charles Johnson, Daryl Worley, Zack Sanchez, Kurt Coleman, Jairus Byrd, Russell Shepard, and Charles Johnson.
Storylines
New Faces On Offense: Cam Newton is a great talent at quarterback, but his passing numbers haven't been great since his MVP season. Last year, he failed to complete 60% of his passes and threw just six more touchdowns than interceptions. The Panthers made the attempt to give him more passing options by drafting D.J. Moore. The rookie receiver is a good athlete and should be starting week one. Torrey Smith isn't a sure-handed option, but he can be a serviceable deep threat for Carolina. Greg Olsen barely played last year due to injury, and his return should also help the offense move the ball. Devin Funchess and Curtis Samuel round out the receiving options for this team.
Secondary: The Panthers have one of the better defensive fronts in the league, but they have yet to fill the hole left by Josh Norman a few years ago. At cornerback, Ross Cockrell and James Bradberry aren't exactly world beaters. Rookie Donte Jackson may also factor into this and end up being the team's best corner by seasons end. Carolina's safety situation isn't in great shape either. Their best safety Mike Adams turned 37 during the offseason. The other safeties are, once again, not world beaters for their position.
Cam's Impact: Cam Newton has the ability to impact every game he's in. And for the Panthers, he's their motor. When he plays at a high level, they're a threat to go far. When he plays average or worse, the Panthers are vulnerable. So for team's sake, the Panthers should hope the new and returning weapons surrounding Cam are enough to make an improvement in his passing numbers.
Fantasy Player to Watch: D.J. Moore
Season Outlook: While the Panthers have their problems (weakness at secondary and potential o-line regression), they still have some dynamic weapons on offense and a great defensive front to rely on. So the question will be if the good can outweigh the bad. At best, this team can get to the playoffs due to their talent and manageable schedule. At worst, their weaknesses could spell their downfall. I'd classify Carolina as a boom or bust team.
4. Tampa Bay Buccaneers (Overall Power Ranking: 31)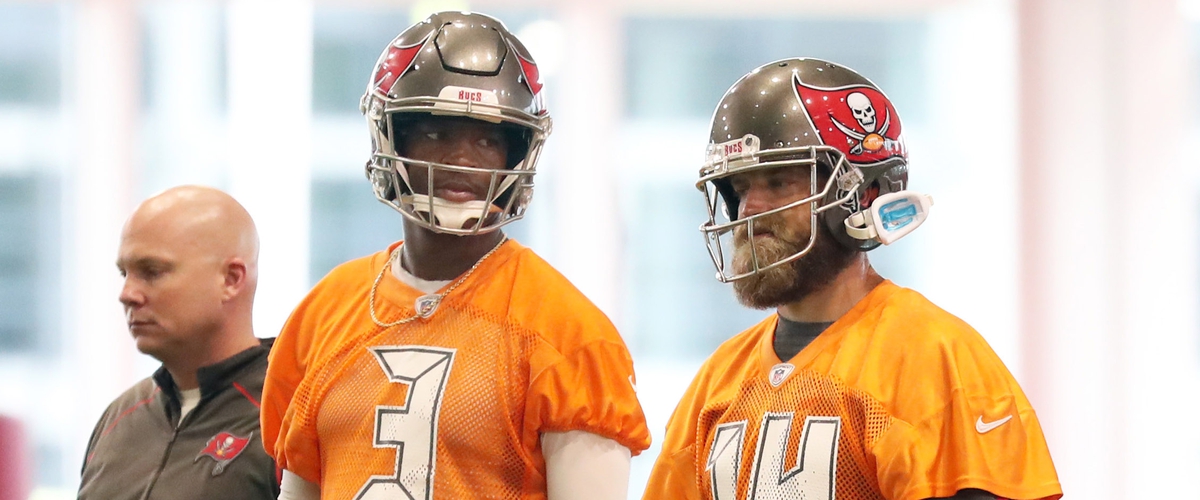 2017 Results: 5-11 (4th in NFC South)
We're in year four of the Jameis Winston era in Tampa Bay, and we're still waiting for this team to have its breakout year. While Winston progressed from year one to two, he was woefully inconsistent in year three. Some games he looked like he was ready to take the next step, and looked absolutely lost in the others. In what was turning into a 'prove it' season for Winston, he caught a suspension stemming from a 2016 incident involving an Uber driver. So that's three games gone for Winston. Also, questions about his maturity are now just as loud as the questions about his play. The Buccaneers still have good weapons to work with on offense and new impact players on defense. But even with that, they're either one step from playoff contention or one step from a teardown and rebuild. This is it for this bunch. Find a way to compete for the playoffs, or suffer the consequences.
Key Additions: Vita Vea, Ryan Jensen, Vinny Curry, Jason Pierre-Paul, and Beau Allen.
Key Losses: Doug Martin, Charles Sims, Robert Ayers, Chris Baker, Clinton McDonald, and Robbert McClain.
Storylines
Rough Start: With Jameis Winston suspended for the first three games of the season, the Buccaneers will turn to veteran Ryan Fitzpatrick to steer the ship through dangerous waters. Their first three games will be against the Saints, Eagles, and Steelers. All three are playoff teams and all three are top-ten teams on everyone's power rankings entering the season. Most are already writing the Buccaneers off as 0-3 entering week four.
Winston's Proving Grounds: With three games gone and questions surrounding his character and ability, this will be the biggest season of Jameis Winston's career. While has yet to take the next step and lead his team to the playoffs, his contemporaries such as Carson Wentz and even Marcus Mariota are beginning to make strides in both departments. Winston will have to prove that he is worth the longterm investment. If the Buccaneers start poorly, Winston will get the chance to save the season for Tampa Bay. If they start well, it will be up to him to complete the job.
New Faces On Defense: The Buccaneers made several signings to boost their defense. Vita Vea, Vinny Curry, and Jason Pierre-Paul will be nice compliments to Gerald McCoy on the defensive line. Vea will be a great run stuffing nose tackle out of the gate while Curry and Pierre-Paul will hopefully bring life to a dormant pass rush.
Fantasy Player to Watch: O.J. Howard
Season Outlook: For the past couple of seasons, the Buccaneers have been the trendy pick to sneak into the playoffs. However, they have constantly underachieved in that endeavor. With Winston's suspension, I expect the Bucs to get off to a slow start. This could potentially end with a firing at head coach. From there, the rest of the team will be playing for their jobs. I expect the Bucs to finish at the bottom of the division and enter the offseason with a lot of decisions to make.
---