NBA Playoffs: Conference Finals Preview/Predictions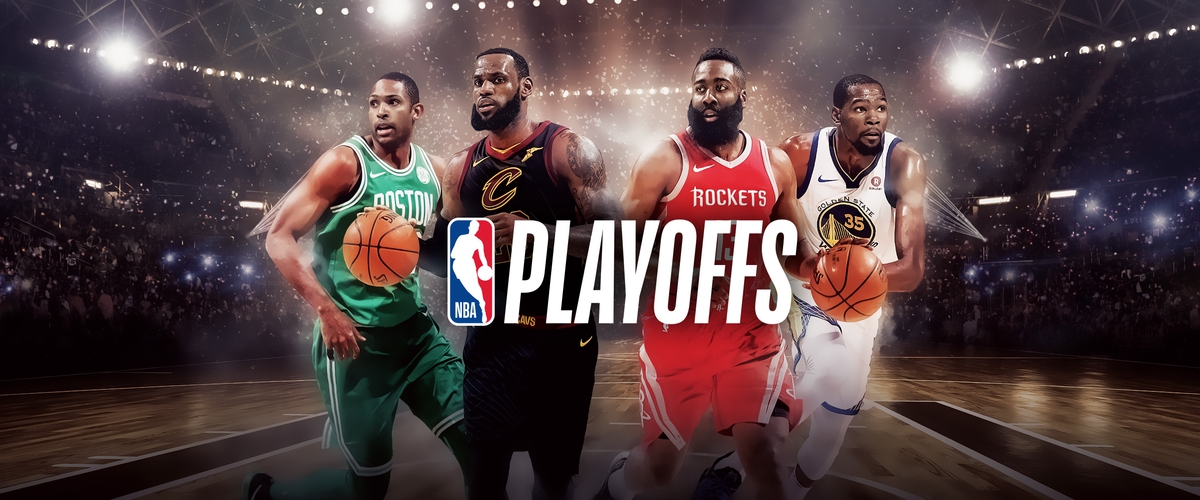 After a quick second round of the NBA Playoffs, we're down to the four teams that were favored to be here. So let's take a look ahead at both matchups.
Boston Celtics vs. Cleveland Cavaliers
Before the season began, many figured these two teams would meet in the Conference Finals. But no one thought it would be under these circumstances. The Boston Celtics are down their two all-star players but are one of the last teams standing in the NBA. Through guile, grit, and outstanding coaching, the Celtics went through two teams that had a talent advantage over them. They're a reminder of what it means to be a team in this league. When one guy goes down, the next man up picks up the slack. They remind me a lot of the Philadelphia Eagles team that just won the Super Bowl against all odds. In this series, the Celtics will have to contend with LeBron James. How they choose to approach this challenge will ultimately make the difference. Do they key in on LeBron and force others to beat them? Or do they lock down LeBron's help and force LeBron to have to go superhuman every single game. The Cavs are at their best when they're getting others involved. So I believe focusing on Kevin Love and the array of Cleveland shooters will serve them best. Also, they have to keep the pace down and continue to execute at a high level. Assume every turnover as a chance for LeBron to break them in two. Make it a scrum of a series, and the Celtics may have a chance.
Meanwhile, Cleveland started off the playoffs nearly losing in the first round before meeting their personal punching bag in the second round. All of a sudden, the help that was criticized in round one looks like more than enough to get the job done. We know what LeBron will bring, but the question is will those around him continue to play at a high level. They will get their opportunities to shine just by LeBron's presence, but they must be careful in this series. Keeping a gritty team like the Celtics around too long can result in a lengthy series. And they can't rely on the Celtics rolling over and quitting like the LeBronto Raptors did in the previous round. They can knock the Celtics around all they want, but they'll keep coming after them.
Prediction: I see this series going seven games. The level of execution and team play the Celtics brings cannot be ignored any longer. However, LeBron will prove to be too much in the end. So I'm picking Cleveland to once again advance to the NBA Finals.
Houston Rockets vs. Golden State Warriors
For all intents and purposes, this is the real NBA Finals. The two best teams in the league will finally collide in a seven-game series. The Rockets have the best statistical profile of any team Golden State has faced in the Steve Kerr era and they have a small army of elite defenders to throw at Kevin Durant. They boast an offense that can give the Warriors a lot of trouble as well as keep up with them. Chris Paul and James Harden are like two basketball brains running the offense at once. Expect a lot of pick and roll scenarios to get easy buckets and favorable switches. The only concerns I have about the Rockets are their defense and their level of play. Defensively, they'll be dealing with a team that can score on them just as easily. When the Warriors are clicking on all cylinders, it's like a constant avalanche. And even with the Rockets offensive firepower, I still wouldn't advise them to get into a shootout with Golden State. If one shot is the difference, anyone could come away with a win. Call me crazy, but a close series shouldn't be left up to chances. The defense will need to be a key factor for Houston. My second concern is focused on their level of play. And by that, I mean can they take it up to another level. So far, I've only seen Houston completely dominate in every phase just once. That was against Minnesota during that 40 point quarter. Right now, it seems as if they're beginning to max out. Meanwhile, the Warriors showed they have another level of defense and showed they can dominate from the mid-range just like the three-point range. If Houston has another level, they better bring it now.
It's been business as usual for the defending champions even before Steph Curry returned. They've flipped the switch on defense and their offense is as deadly as ever. Curry being back in the lineup just amplifies that. However, they did show weakness in one game against New Orleans. When the offense of the Pelicans caught fire in game three, the Warriors defense was helpless. They also had problems securing rebounds. So to win this series, the Warriors will have to be mindful of those things and bring a level of physicality to the series. Which means no easy buckets and crashing the boards on a consistent basis. Which brings up one question; where will they hide Curry on the defensive side of the ball? I could see a scenario where the Warriors utilize their Death Lineup (all of a sudden known as the Hampton 5) more often. That would leave Klay guarding CP3 and Iguodala guarding Harden. But even then, they can expect a lot of pick and rolls to get Steph back on the ball. Furthermore, this lineup can leave them vulnerable to Clint Capela's rebounding. Offensively, I've loved what I've seen from the Warriors. Instead of constantly bombing threes, they're mixing in a lot more mid-range shots and utilizing their cutting action more. If that stays the same, the Rockets won't be able to guard them.
Prediction: In another series that will go seven games, I'm picking the Rockets to dethrone the Warriors this year. I believe rebounding and home court advantage will eventually win out for the Rockets.
---