NFL Midseason Report
We're about halfway through the 2018 NFL season. For some teams, the season is already over by all accounts. For others, this season has been filled with turmoil that still may be fixable. And for a few teams, 2018 could potentially be their year. Let's see where things stand at the halfway point of this NFL season.
Contender Rankings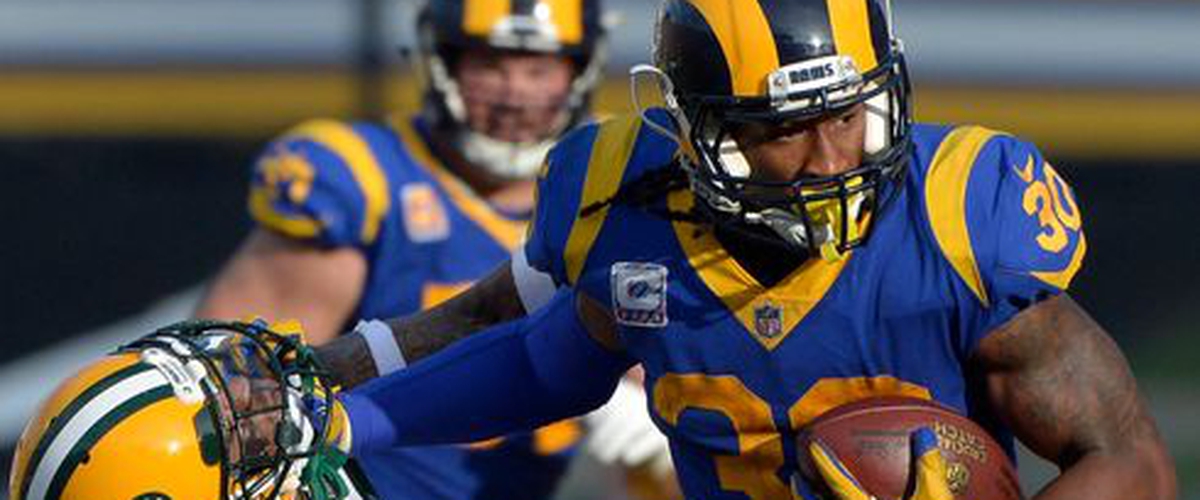 Super Bowl Contenders: These are the teams I see as real threats to hoisting the Lombardi Trophy in Atlanta in February.
1. Los Angeles Rams: The Rams are the NFL's last undefeated team, but they still have a lot to prove moving forward. Right now, they're in the toughest stretch of their schedule. So they'll have ample opportunity to prove their superiority over the NFL. Their offense is elite and can hurt you in many ways. Their defense, on the other hand, has shown some vulnerability. While they seem to get the stops in crunch time, they haven't been an elite unit for since the beginning of the season.
2. New Orleans Saints: The Saints are another team that has all the answers on the offensive side of the ball. Their defense, however, looks like the old vintage Saints unit that has trouble stopping teams. Though the defense trending in the right direction, they still rank 28th in passing yards allowed and 30th in passing yards per attempt. The Saints road to the Super Bowl may depend on home field advantage.
3. Kansas City Chiefs: The most explosive offense in the league belongs to this team. They can score on any team, anytime, and anywhere on the field. And while their defense is a place of concern, they will still get back key players on that unit to improve it. This is usually the part of the season where the Chiefs struggle and begin to slide back to the pack. So they have to prove that those old habits are dead and gone.
4. Los Angeles Chargers: Once Joey Bosa is back, the Chargers may be the best two-way team in the NFL. Their offense is loaded with talent that can hurt you in a variety of ways. Philip Rivers has played at an MVP level but hasn't gotten the credit he deserves. Melvin Gordon has played great as well. The only problem with the Chargers is that they're the only team this high on the list without a signature victory. They've feasted against teams like the Raiders, 49ers, Bills, Browns, and Titans. But when they've played teams at their level (Rams and Chiefs), they've been defeated.
5. New England Patriots: After being bullied and beaten by the Jacksonville Jaguars, many began to write up the eulogy for the New England Patriots. In typical Patriots fashion, they showed they're not quite dead yet. Once they got the full host of their weaponry back on the field, the Patriots looked more like the Patriots. But there are still some glaring holes on this team. Their turnover differential is not what you'd expect from a Patriots team. And that defense can be had by elite units.
Playoff Contenders: These teams are in the playoff hunt.
6. Carolina Panthers: The Panthers are becoming a dangerous team that can figure out how to win games they should otherwise lose. Cam Newton has improved his play from the pocket, and that has only made the Carolina offense more dangerous. Their front seven is one of the best units in the business today. This team is in position to finish strong and make the playoffs.
7. Pittsburgh Steelers: Despite the drama, the Steelers have managed to get things back on track. Their pass rush has emerged as an aspect of their defense to be feared. On offense, James Conner has done well to fill the void left by Le'Veon Bell.
8. Minnesota Vikings: On paper, the Vikings have the talent to compete. Unfortunately, they tend to slip up on crucial aspects of the game. For example, they struggle in the turnover battle. They have yet to win a game when they commit more turnovers than their opponents. They need to tighten up their play if they hope to even make the playoffs in the NFC.
9. Baltimore Ravens: The Ravens sport an elite defense to be sure, but most of their success will come down to which Joe Flacco they get on any given Sunday. Flacco has struggled to stretch the field via the long ball and can sometimes make critical mistakes. If he can hold it together, the Ravens could be a very dangerous team.
10.Washington Redskins: It's kind of hard to call the Redskins a sleeper team when they play in the NFC East. The fourth-ranked defense in the league, a resurgent Adrian Peterson, and Alex Smith not throwing games away makes them dangerous. One just has to wonder if those things will sustain themselves as the season goes on.
11. Philadelphia Eagles: What makes the Eagles dangerous is also why many are down on them. Their offense isn't lighting up the league like they were last year. They're averaging six fewer points than last season. Perhaps the acquisition of Golden Tate can help them get back to last year's production. At 4-4 in a very winnable division, the Eagles aren't as dead as their detractors claim.
12. Green Bay Packers: The Packers are a tricky team to gauge. While they can play with anybody, they aren't always doing enough to seal games they can win. Plus, they're struggling away from home. They're good on both sides of the ball and are likely one Aaron Rodgers hot streak away from making a lot of noise in the NFC.
13. Chicago Bears: The Khalil Mack trade and improved play from Mitchel Trubisky have turned the Bears into a playoff contender. But while they play elite teams tough, they have yet to beat any of them. Their only signature win is against the Seahawks. The Bears will have to step up and prove they're for real and will get plenty of opportunities. They'll play their divisional rivals and the Rams in the second half of the season.
14. Cincinnati Bengals: The Bengals have been on the right side of a few clutch plays that led to wins. Without them, they're under .500 right now. Their defense is showing signs of trouble though. They've allowed nearly 500 yards of offense in each of their last three games. Getting into shootouts is not a recommended path when you look at some of the other teams in the AFC. They'll need to clean up a few things or else they could slip down a tier on this list.
15. Houston Texans: Despite a slow start and allowing their quarterback to take a beating, the Texans have seized control of the AFC South. With a healthy defense, the Texans are back to ranking in the top-10 on that side of the ball. And when Deshaun Watson is playing well, this team can play with anyone. Adding Demaryius Thomas to the offense will only make them more formidable.
16. Seattle Seahawks: This was supposed to be the year Seattle regressed and went into a rebuilding phase. Oh, Boy was I wrong. Even without the Legion of Boom, the Seahawks still show flashes of those old teams. They're one of the best when it comes to running the ball and their defense still ranks among the best. This is a very dangerous team that I and many others wrote off before the season started.
Fringe Teams: The season isn't over just yet for these teams, but they have little margin for error moving forward.
17. Atlanta Falcons: Their defense is injured beyond recognition, and the Falcons are left to rely on offensive firepower. Fortunately, they have plenty on offense to remain a dangerous team. But playing in the tough NFC South means they have almost zero margins for error. They cannot afford too many more losses if they hope to sneak into the playoffs.
18. Miami Dolphins: After a 3-0 start, the Dolphins have come crashing back down to earth. Their inconsistent offense and sputtering run defense are becoming the death of their season. If they want to turn things around, they'll have to start while their record still allows them that luxury.
19. Jacksonville Jaguars: What once looked like an AFC contender now looks like a team hanging on for dear life. The number one priority this offseason should be to secure a new quarterback. I know the team is missing Leonard Fournette and has suffered injuries along the offensive line. But they at least need a quarterback they can trust when things aren't going well. The frustration has leaked all over the roster and is beginning to manifest itself fights and silly arrest overseas.
20. Detroit Lions: Even under a new coach, the Lions team still plays the same style. They have a good offense that can score on anyone, but their defense isn't that trustworthy. Their run defense, in particular, has let them down. The NFC North is still wide open and is the only reason the Lions still have a chance at turning things around.
21. Dallas Cowboys: At home, the Cowboys look like a competent team that can make the playoffs. On the road, they look like a train wreck waiting to happen. Dak Prescott is being given everything possible to succeed, but one has to wonder if he's really the answer at quarterback. Jason Garrett should be coaching for his job, but he has a friend in high places.
22. Tennessee Titans: The kings of winning ugly haven't been doing a lot of winning lately. This was the year Marcus Mariota finally took that next step. And this was supposed to be the NFL's one stop shop for all things smash mouth football. Neither has been the case thus far. Fortunately, they're in the AFC South and that means they're still alive.
23. Denver Broncos: Life after Peyton Manning has been rough sledding for the Broncos. This season, they tend to hang around with better teams, but they hurt themselves with silly mistakes.
24. Indianapolis Colts: Indy seems to have found their answer at running back with Marlon Mack, and this has helped Andrew Luck get back on track. They're still in a winnable division and could be one strong push away from making some noise.
25. Tampa Bay Buccaneers: An argument can be made that this team should be in the NFL graveyard. They're dysfunctional at too many spots, they flip-flop at the quarterback spot, and their defense is terrible. But maybe, just maybe, Ryan Fitzpatrick has some magic left to save them. If not, expect a lot of changes on this team once the season is over.
The Graveyard: These teams are done. Their mind is already on the 2019 NFL Draft.
26. Cleveland Browns: The Browns were the trendy pick to make huge improvements, and it looked good early on. Unfortunately, the team's youth reared its head. They have now fired their head coach and offensive coordinator. The more things change, the more they remain the same. At least they're trending the right direction for the future.
27. New York Jets: The Jets began the season with so much promise. Unfortunately, their rushing attack has regressed and left more pressure on Sam Darnold. Defensively, they've been well below average.
28. Buffalo Bills: Buffalo tends to play teams tough every other week or so, but eventually their deficiencies come out and expose them. Josh Allen, Nathan Peterman, and Derek Anderson have combined fora 52.8 passer rating this season. They may be the worst quarterback depth chart I've ever seen.
29. New York Giants: The Giants approached last year's draft with the mentality that they were one player away from getting back into contention. They overestimated greatly. Eli Manning is cooked and no amount of offensive weapons can hide that fact.
30. Arizona Cardinals: Arizona's offense is the absolute worst in the NFL. But then again, I'm sure many expected these results for this team. The rebuild will be long and hard for this team.
31.San Francisco 49ers: Before acquiring Jimmy Garoppolo, the Niners were as bad as a winless Browns team. They're basically back to that standard of play. This went from a sleeper team to one of the worst in the league. This will likely be treated as a write off as they try to move forward.
32. Oakland Raiders: Jon Gruden's return to the sidelines hasn't yielded the desired results. Even with Khalil Mack, the Raiders defense wasn't that great. Without him, they're difficult to watch. They can't get any pressure on opposing quarterbacks and the rest of their defense isn't good enough to create coverage sacks. Offensively, they look okay when Derek Carr isn't turning the ball over. Fortunately, the Raiders can try to fix this mess with their stash of first round picks.
Midseason Awards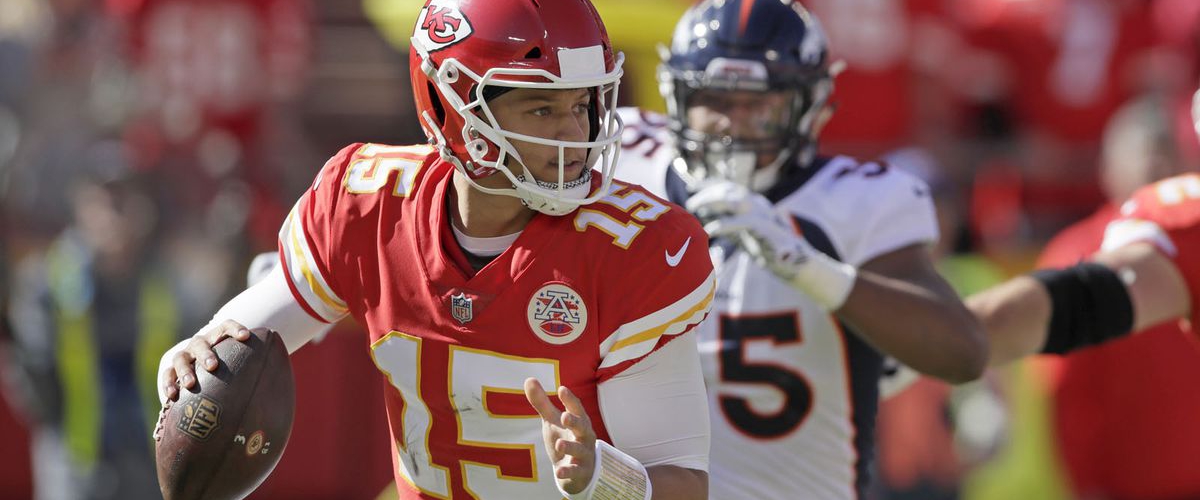 MVP: Patrick Mahomes
It's rare that someone lives up to the hype. The moment the Kansas City Chiefs traded Alex Smith, the Patrick Mahomes hype train started rolling down the tracks. Thus far, he has exceeded even the greatest expectations of his fans. Currently, he's on pace to throw for over 5,000 yards and 50 touchdowns. He has been able to get the most out of an explosive Kansas City offense and keep his team on the right side of the win column. Without him, the Chiefs were a playoff team that may or may not get knocked out of the first round. Now, they're legitimate contenders for the Super Bowl.
Offensive Player of the Year: Todd Gurley
Picking up right where he left off last year, Gurley has been the star attraction of the Rams offense. He simply cannot be stopped. He will gut defenses on the ground, through the air, or both.
Defensive Player of the Year: Khalil Mack
Mack turned a good Chicago Bears defense into an elite unit and created a culture change just by walking through the front door of the Bears facility. Whenever he's on the field, he's a threat to make a play or create opportunities for others to make plays.
Offensive Rookie of the Year: Saquon Barkley
Barkley has been one of the few bright spots on a bad New York Giants team. He has already displayed rare versatility and ability to be a home run threat.
Defensive Rookie of the Year: Denzel Ward
Ward has already established himself as one of the best cornerbacks in the league. He has recorded 39 tackles, nine pass deflections, three interceptions, and a forced fumble this season. He has been named the NFL's Rookie of the Week twice this season.
Comeback Player of the Year: JJ Watt
It's good to see JJ Watt healthy and creating havoc on the field once again. Halfway through the season, Watt has eight sacks to his name already along with four forced fumbles.
Coach of the Year: Andy Reid
It's one thing to make a change at quarterback, but it's another thing to open up the playbook and allow your players to flourish. Reid gets the nod here because he saw the talent in front of him and made an adjustment instead of sticking to his norm.