NFL Week 12 Preview and Predictions
The Zone Press would like to wish you a Happy Thanksgiving.
Week 12 Headlines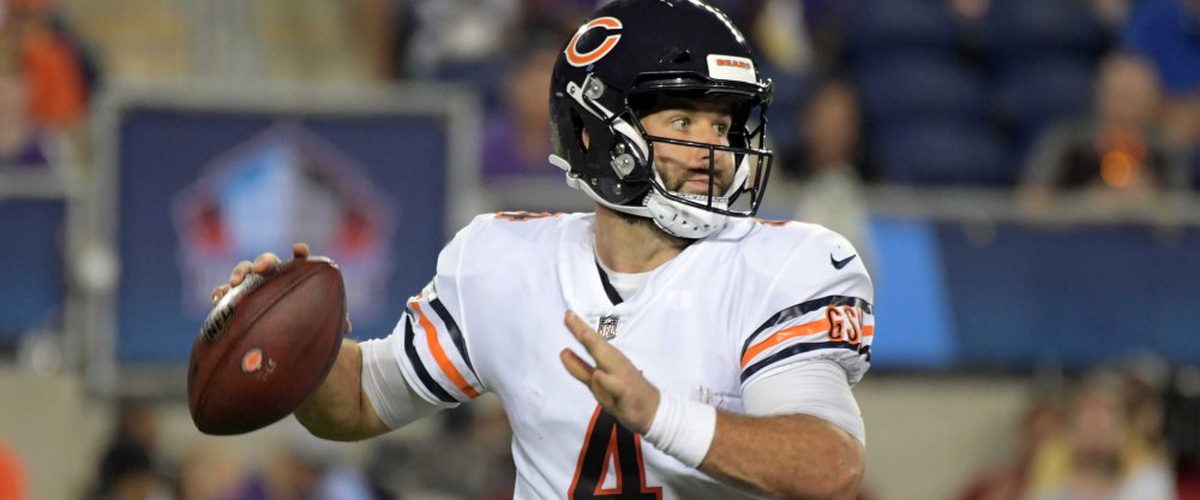 Derek Carr Bucking the Tank: After weeks of tank talk surrounding the Oakland Raiders, Derek Carr has expressed his intention to ruin any tanking attempts by his team. "I just want to win. I want to mess up the draft. I don't want the first pick. I want to win all these games. I want everybody to be mad at me for that. That's what I want to accomplish", Carr stated.
Rodgers Donates $1M to Fire Relief: Green Bay Packers quarterback Aaron Rodgers is donating $1 million to help assist the relief efforts after two wildfires spread across California.
Daniel to Start: With Mitchell Trubisky battling a shoulder injury, Bears backup quarterback Chase Daniel is slated to start against the Detroit Lions.
Fantasy Football Start Em/Sit Em
Starting Quarterbacks: Carson Wentz, Matt Ryan, Lamar Jackson, Andrew Luck, and Kirk Cousins.
Sitting Quarterbacks: Derek Carr, Case Keenum, Blake Bortles, Eli Manning, Marcus Mariota
Starting Running Backs: Nick Chubb, Aaron Jones, Marlon Mack, Phillip Lindsay, and Matt Breida.
Sitting Running Backs: LeSean McCoy, Lamar Miller, Alex Collins, Dion Lewis, and Corey Clement.
Starting Wide Receivers: Julian Edelman, Jarvis Landry, Tyler Lockett, Amari Cooper, and Anthony Miller.
Sitting Wide Receivers: Corey Davis, John Brown, Allen Robinson, Larry Fitzgerald, and Golden Tate.
Starting Tight Ends: George Kittle, David Njoku, Jordan Reed, Vance McDonald, and Chris Herndon.
Sitting Tight Ends: Antonio Gates, Evan Engram, Kyle Rudolph, Jimmy Graham, and Austin Hooper.
Starting Defense/Special Teams: Jaguars, Chargers, Patriots, Texans, and Colts.
Sitting Defense/Special Teams: Seahawks, Saints, Broncos, Redskins, and Vikings.
Game Picks (Season Record 99-65-2)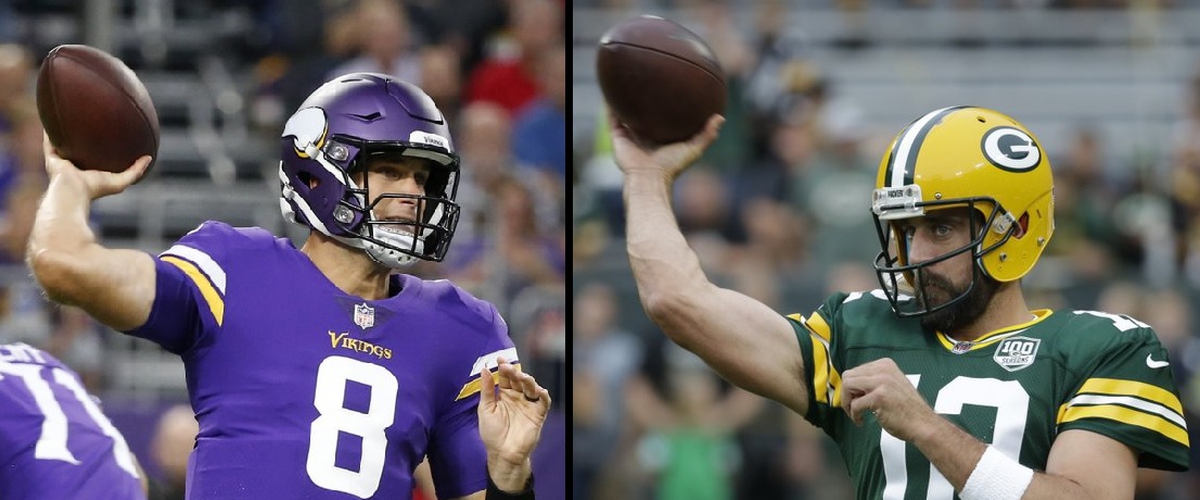 Lions vs. Bears: Detroit managed to keep their season on life support following a win against the Panthers. They moved the ball with some success against the Panthers, but that task will be much more difficult against the Bears defense. After defeating the Vikings on Sunday night, the Bears could use this game as an opportunity to pull away in the NFC North race. While their defense has proven to be elite, their offense will need to show consistency moving forward. Unfortunately for Mitch Trubisky, that will have to wait for another week as he's injured. As for this game, expect the Bears to have a helping of Lion on their Thanksgiving menu regardless.
Prediction: Bears win 27-13
Cowboys vs. Redskins: Everything is going in the Cowboys favor at the perfect time. The Eagles are looking more dysfunctional by the week, the Redskins are an injured mess, and the Giants are still a ways behind in the standings. The NFC East is very winnable for Dallas. With their defense playing at a high level and Zeke carrying the offense, now is the time to strike. But as always with the Cowboys, one has to wonder when the other shoe will drop. It probably won't be this week since their opponent is practically the walking wounded. I feel bad for Washington. What was a great start to the season has begun to turn into a battle of injury attrition. Colt McCoy has gone into Jerry World and won before, but I doubt the Redskins banged up o-line won't be able to properly protect him.
Prediction: Cowboys win 21-16
Saints vs. Falcons: The hottest team in the NFL and arguably the coldest team in the NFL are prepared to face off in this one. The Saints have been destroying teams as of late. And Sean Payton and company aren't ones to let off the gas. Ask the Eagles, who you could argue were beaten to the point of quitting last week. The Falcons defense had trouble stopping the Browns and was dominated by Zeke just days ago. I fail to see how they'll stop the Saints. The Falcons offense will do what they can to keep up, but they're just hopelessly outgunned in this one.
Prediction: Saints win 48-21
Eagles vs. Giants: Time is running out for the defending champions to pick themselves up off the mat. They're behind in the standings and there's a slight stench of dysfunction in that locker room. Fans are still waiting to see that fearless Eagles team that took the league by storm just a year ago. Where's the aggressiveness? And where is Carson Wentz? He has yet to regain his MVP form from a year ago. Meanwhile, the Giants have racked up consecutive wins behind their offense. Finally, their offense has begun to put the pieces together. The hungover Eagles may be ripe for an upset in this game, but I don't exactly trust the Giants. It feels like Eli is due for one of his bad performances. Plus, a desperate Eagles team may just tap into that 2017 aura.
Prediction: Eagles win 24-20
Bills vs. Jaguars: For a second, it looked like the old Jaguars were back. The defense was feasting on the Steelers and the offense was led by the power running game. Then, the offense stalled out and the defense began to bend and eventually break. It seems last year may have been a flash in the pan for Jacksonville. The Bills should be easy prey for them, but the Bills defense is playing better than Jacksonville's. So if you're a fan of offense, I suggest you skip this game. This game will come down to mistakes and who makes them. Since I have no faith in Blake Bortles, I'll actually pick the Bills to put the final nail in a setback season for Jacksonville.
Prediction: Bills win 19-16
Panthers vs. Seahawks: These two teams are in the middle of the NFC wildcard picture. Following back to back losses, the Panthers are in desperate need of a win. Riverboat Ron came up empty last week, and the Saints have likely secured the division because of that. They cannot afford any more setbacks. So look for them to get back to basics with the running game and Cam Newton making plays with his arm and legs. But one point of concern is their secondary. While the Seahawks aren't the type of team to air it out on their opponent, they may make an attempt given the state of the Panthers secondary. The Seahawks aren't subtle in their approach. They want to run the ball down your throat and play physical defense. Even without the Legion of Boom or Beast Mode, their style hasn't changed. What also hasn't changed is the Seahawks road woes. Meanwhile, the Panthers still haven't lost at home.
Prediction: Panthers win 26-21
Ravens vs. Raiders: It seems that Derek Carr is on a personal mission to decommission the tanks in Oakland. Unfortunately for him, he's not exactly putting up numbers that back up his bold statement. Simply put, the Raiders aren't scoring enough and their defense has issues when they go up against competent offensive teams. I hope their defense has their track shoes or a running car ready with the Ravens up next. Lamar Jackson claims the Ravens will be throwing against the Raiders. The sad thing is, he probably can throw to great success against the Raiders defense. And if it comes down to it, he should have no trouble racking up yards with his legs. And I doubt the Raiders can do much against the Baltimore defense.
Prediction: Ravens win 20-9
Buccaneers vs. 49ers: The quarterback carousel is back on in Tampa as Jameis Winston will get another start. That means you can expect a turnover or two right off the bat. And with their defense being as bad as they are, Nick Mullens should be able to find some success on the field. But then again, the Niners defense isn't that great either. Don't expect a Monday Night type of shootout, but expect a back and forth game with a lot of points.
Prediction: Bucs win 34-31
Bengals vs. Browns: Right on cue, the Bengals are beginning to fade out of the playoff picture. Even with Marvin Lewis calling the shots on defense, there has been no improvement. Their offense has also been struggling, but maybe that changes with AJ Green back in the lineup. The biggest key of this game is the fact that Hue Jackson is once again working with the Bengals. Jackson has insider knowledge of the team. Even the Bengals can't foul this up.
Prediction: Bengals win 28-24
Jets vs. Patriots: Coming off of a bye week, the Patriots should be able to get back on track with a win over their divisional punching bag.
Prediction: Patriots win 35-12
Chargers vs. Cardinals: It's games like last week the answer the question of why the Chargers aren't respected. Up against an inferior Broncos team, the Chargers played down to their competition. They then made mistakes to keep the Broncos around just long enough to lose the game at the last second. And of course, the Chargers also had more issues with their kicker. With games against the Steelers and Chiefs looming over the horizon, the Chargers should use this game as an opportunity to build good habits. They should beat the stuffing out of the Cardinals.
Prediction: Chargers win 38-10
Broncos vs. Steelers: Pittsburgh avoided disaster in Jacksonville last week, and could get more of the same in Denver. The Mile High City has been a tough place to win for the Steelers as they've lost their last three games there. Also, Denver isn't throwing in the towel just yet. They gave the Chargers all they could handle and then gave them a loss. So don't expect the Steelers to just walk over them. Instead, expect for them to utilize the run against them. Denver is 27th against the run and should expect to say James Conner a lot. And if the Steelers defense keeps playing well, they should force enough mistakes out to the Broncos to win.
Prediction: Steelers win 27-20
Colts vs. Dolphins: The Colts have won their last four games, haven't allowed a sack in five games, and have scored at least 34 points in four of their last five games. They're one of the hottest teams in the NFL. Even Ryan Tannehill's return can't stop them now.
Prediction: Colts win 34-20
Vikings vs. Packers: Another desperation game for this week as both teams need a win. Back in Week 2, these teams played to a tie. Since then, these teams have been up and down. The Vikings problem is the inconsistent nature of Kirk Cousins in high-pressure moments. He has brought that nasty habit with him from Washington. Considering the Vikings brought Cousins in to take them over the top, it's time he gets them a win on prime time. With the weapons he has at his disposal, he should have no trouble making a huge impact on this game. But Aaron Rodgers won't make it so easy. Even though he's carrying the Packers organization on his back, Rodgers can't afford anything less than his best. It's to the point where Rodgers late-game heroics are being compromised by those around him. Simply put, the Vikings are the better team, and this Sunday they'll play like it.
Prediction: Vikings win 34-28
Texans vs. Titans: After blowing the Patriots away a couple of weeks back, the Titans didn't do themselves any favors by losing to the Colts. Injuries to Marcus Mariota have been the constant foil for the Titans this season. And even when he's healthy, their offense is inconsistent. Fortunately, their defense is normally one of the better units in the league. The Texans are the hottest team in the AFC right now with their seven-game winning streak. Houston has quietly become one of the best two-way teams in the league. Also, they're right in the middle of the home field race for the playoffs. Given the lack of offensive consistency from the Titans, I can't really trust them enough to pick them.
Prediction: Texans win 24-13