NFL Week 6 Preview and Predictions
Week 6 Headlines
Ratings Are Up: Viewership for the NFL is up for the first time since 2015. Credit has been attributed to higher scores and more close games.
Fantasy Football Start Em/Sit Em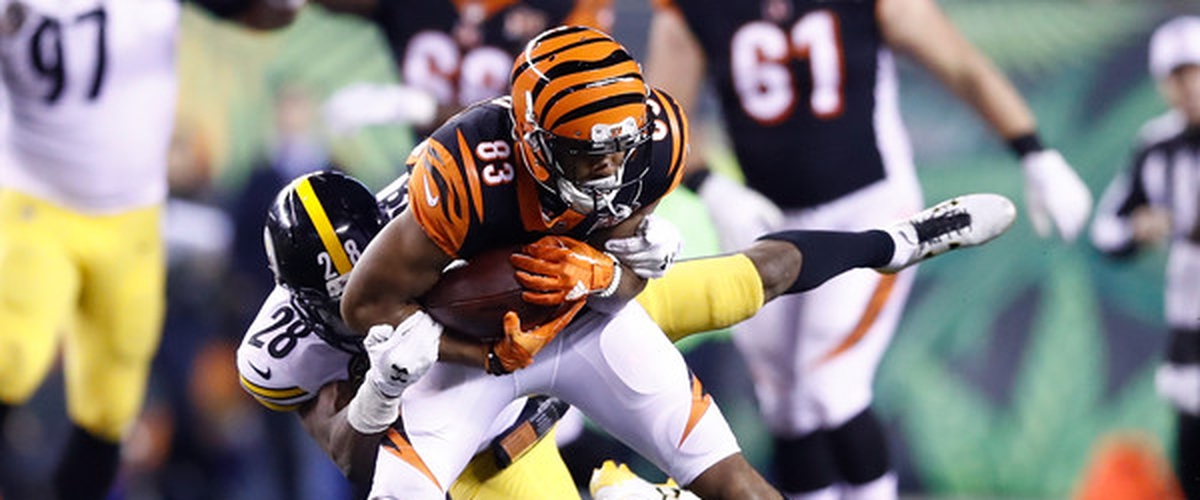 Starting Quarterbacks: Jameis Winston, Russell Wilson, Andy Dalton, Andrew Luck, and Matt Ryan.
Sitting Quarterbacks: Marcus Mariota, Dak Prescott, Joe Flacco, Ben Roethlisberger, and Derek Carr.
Starting Running Backs: T.J. Yeldon, Jordan Howard, Sony Michel, Marshawn Lynch, and James White.
Sitting Running Backs: LeSean McCoy, Kenyan Drake, Alex Collin, Derick Henry, and Adrian Peterson.
Starting Wide Receivers: Tyler Boyd, Robert Woods, Julian Edelman, Mohamed Sanu, and Mike Williams.
Sitting Wide Receivers: Jordy Nelson, Allen Robinson, Kenny Stills, Jamison Crowder, and Michael Crabtree.
Starting Tight Ends: Austin Hooper, Cameron Brate, Eric Ebron, Jimmy Graham, and George Kittle.
Sitting Tight Ends: Trey Burton, Antonio Gates, Jared Cook, Hayden Hurst, and Charles Clay.
Starting Defense/Special Teams: Bears, Vikings, Packers, Texans, and Rams.
Sitting Defense/Special Teams: Broncos, Jets, Redskins, Bills, and Chargers.
Game Picks (Season Record 46–35-2)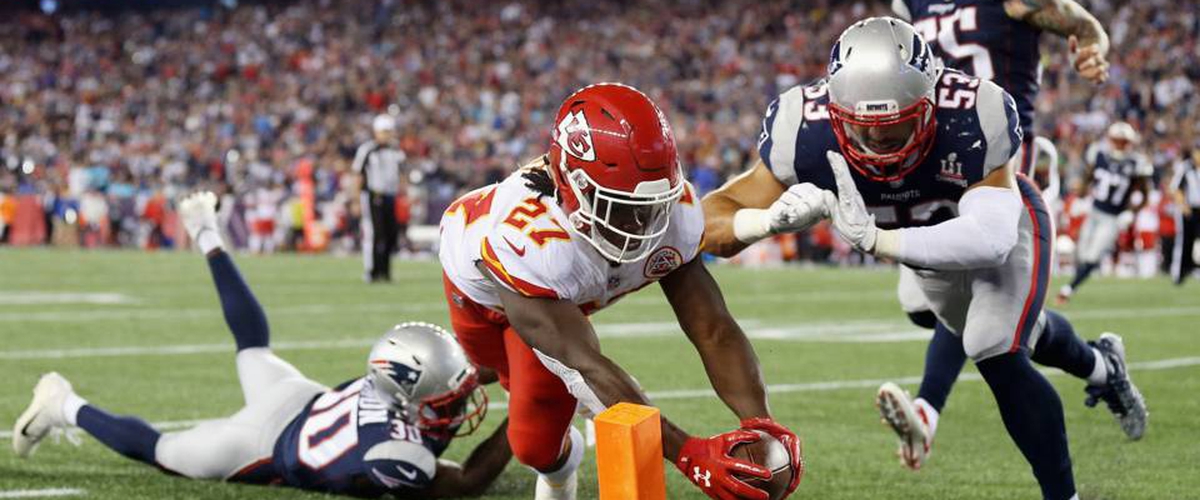 Giants vs. Eagles: Despite the 1-4 start to the season, the Giants aren't completely dead yet. Thanks to the NFC East being terrible overall, no one is really out of it. Despite losing via a 63-yard field goal, the Giants can take away some positives from last week. They actually got something going on offense after a bit of turmoil from comments earlier in that week. So perhaps they can flip that positive into a bit of momentum. Unfortunately, they aren't the only desperate team in this game. The Eagles are beginning to look like a team suffering from a Super Bowl hangover and too many injuries. With Jay Ajayi our for the year, the Eagles lose their top running back and a dimension to their offense. Plus, their defense has underachieved over the past few weeks. I give the Eagles the slight edge in this game only because the Giants now have a history of finding new ways to lose.
Prediction: Eagles win 24-20
Falcons vs. Buccaneers: Speaking of desperate, the Atlanta Falcons might be the most desperate team in the NFC. With a 1-4 record and a tough division, the Falcons season is either on life support or dead already. Due to a myriad of injuries, their defense can't be trusted to stop anyone. And as last week showed, their offense becomes compromised when Matt Ryan is put under pressure. Tampa spent the last week on a bye week licking their wounds. Jameis Winston will make his first start of the season for the team. The pressure is on considering what Ryan Fitzpatrick was able to do in the first two weeks. There's a potentially explosive offense on this team if Winston can play up to that level. The Falcons offense give him every chance to do so. Too bad the Tampa defense isn't all that great either. This game is shaping up to be a shootout. And given Winston's tendency to turn the ball over, I give the slight edge to the Falcons.
Prediction: Falcons win 35-30
Browns vs. Chargers: The Browns proved once again that they're not the same old punching bag they've been in recent years. Despite being ranked 27th in the league, the Browns defense has shown flashes of being a very good unit. Meanwhile, their offense isn't half bad either when they're not playing elite defenses. They'll be a tough out for the remainder of the season. This is typically the perfect game for the Chargers to inexplicably drop. Usually, they'll play down to teams they should beat. But this season seems to be different as the Chargers have feasted on bad teams so far. With Philip Rivers playing at an MVP level, the Chargers offense can score on anyone. Their defense, however, seems to be missing Joey Bosa badly. When the Chargers meet competent offenses, they tend to give up more than they should. The Browns will keep it close, but will ultimately lose this one.
Prediction: Chargers win 27-24
Jets vs. Colts: This game would be easier to pick if I knew which Jets offense to expect. So since I can't trust the good Jets offense to show up, I'll pick the Colts to win. The Colts have hung around in each of their games, but they need to learn how to finish. This week will be a good start for them in learning how to do so.
Prediction: Colts win 26-21
Raiders vs. Seahawks: The tradition of putting bad games in London continues with this one. Both teams aren't that good, but at least the Seahawks displayed an identity. Granted, they no longer have the personnel to play up to that identity, but at least they have an idea of what they want to do. The Raiders, on the other hand, looks lost. Derek Carr is far too turnover prone to trust and their defense couldn't stop traffic at a red light. I expect Marshawn Lynch to have a big game against his old team, but Carr will throw the game away while the Oakland defense caves once again.
Prediction: Seahawks win 28-20
Redskins vs. Panthers: Washington is banged up, on a short week, and reeling from a blowout loss in New Orleans. Meanwhile, the Panthers are probably feeling good after escaping the Giants with a victory. The old adage of two teams going in opposite directions. Monday looked like the typical bad Alex Smith performance that will rear its head at times. But Smith could use some help from his receivers. According to PFF, the Redskins rank 30th in Yards Per Route Run. And with Adrian Peterson's shoulder issue, there's no telling how much longer he can remain on the field. Defensively, the Redskins are slipping on two levels. There will be holes for the Panthers to exploit with Christian McCaffrey. If the Panthers can keep Cam Newton clean, the Panthers should have no trouble winning the game.
Prediction: Panthers win 24-17
Texans vs. Bills: Buffalo managed to defeat the kings of ugly wins in an ugly game, I don't expect them to win this game. The Texans pass rush should force mistakes out of the Bills while their offense puts up the necessary points.
Prediction: Texans win 21-13
Vikings vs. Cardinals: The banged up and inept 49ers made the Cardinals look like a formidable football team last week. Unfortunately for Arizona, they won't have as much luck against the Vikings. Look for Josh Rosen to struggle against the Minnesota defense and for Kirk Cousins to have a big game passing the ball.
Prediction: Vikings win 28-15.
Bengals vs. Steelers: It was nice to see the Steelers defense show up this season. They'll need to continue that trend if they want to make the Playoffs. The Bengals offense will provide another challenge for the rusted Steelers defense. The Bengals have enough weapons at each position to make things difficult. But thanks to the 25th ranked defense, the Bengals may need every point to win the game. The Steelers were able to get back to their roots by running the ball well on the Falcons. I think they stick to the way of playing. Any further assistance from their defense will be greatly appreciated as well. One final thing to note is the Bengals needed late-game heroics over the past few weeks. I think they're beginning to show a little slippage. That will cost them in this one.
Prediction: Steelers win 31-28
Dolphins vs. Bears: Miami's fall back to earth has been a quick one. Ryan Tannehill is struggling once again as the Dolphins offense now ranks 30th in the league. I'm not too sure how they're going to move the ball and score enough points to beat the Bears. Their pass defense has been solid, but the Bears offensive line should give Trubisky enough time to make good passes. This one should be easy for the Bears coming off of a bye.
Prediction: Bears win 28-17
Broncos vs. Rams: Injuries have compromised the Rams on both sides of the ball. Their secondary is banged up and receiving corp are both banged up. However, they still have Todd Gurley to move the ball. The Rams should have no trouble moving the ball after watching the Jets do so with ease. Denver's offense will keep them around for some time, but Keenum will eventually throw away too many opportunities.
Prediction: Rams win 34-20
Titans vs. Ravens: If you like shoddy quarterback play and defensive struggles, this game is for you. Joe Flacco served a reminder as to why he cannot be trusted week to week. Some days he looks like a solid quarterback in this league. Other days, you wonder if he should be pulled out of the game. Meanwhile, the Titans offense is the very definition of unreliable. But they at least should be able to force Flacco to make mistakes and kick enough field goals to win.
Prediction: Titans win 18-16
Cowboys vs. Jaguars: Yet another game that should be ugly. The Cowboys have multiple issues that will prevent them from winning this game. The first is that their offensive play calling isn't creative enough to scare the Jaguars. The second is their lack of playmakers at receiver. The Jaguars will likely go man-to-man on the outside while sending waves of defenders at Ezekiel Elliot. Dak Prescott will be forced to throw the ball at this Jaguars secondary, and it will only end one way.
Prediction: Jaguars win 24-10
Patriots vs. Chiefs: Another game of the week featuring the Kansas City Chiefs. The Patriots have lost their last two regular-season games against the Chiefs by a combined margin of 42 points. Their offense is whole again, and they seem to have come up with a solution at running back with Sony Michel. Against the Kansas City defense, the Patriots should be able to score some points in this game. The question is will it be enough against the Chiefs. I believe the Patriots will go back to an old strategy of ball control. Expect long and drawn out possessions by the Patriots to keep the Chiefs offense on the sidelines. While it won't stop KC from scoring points, it could give the Patriots just enough of an edge to win.
Prediction: Patriots win 34-31
Packers vs. 49ers: It's clear as day now. Without Jimmy Garropolo, the Niners are one of the worst teams in the league. If the Packers blow this game, you can officially start panicking in Green Bay.
Prediction: Packers win 35-13
---