NFL Week 7 Preview and Predictions
Week 7 Headlines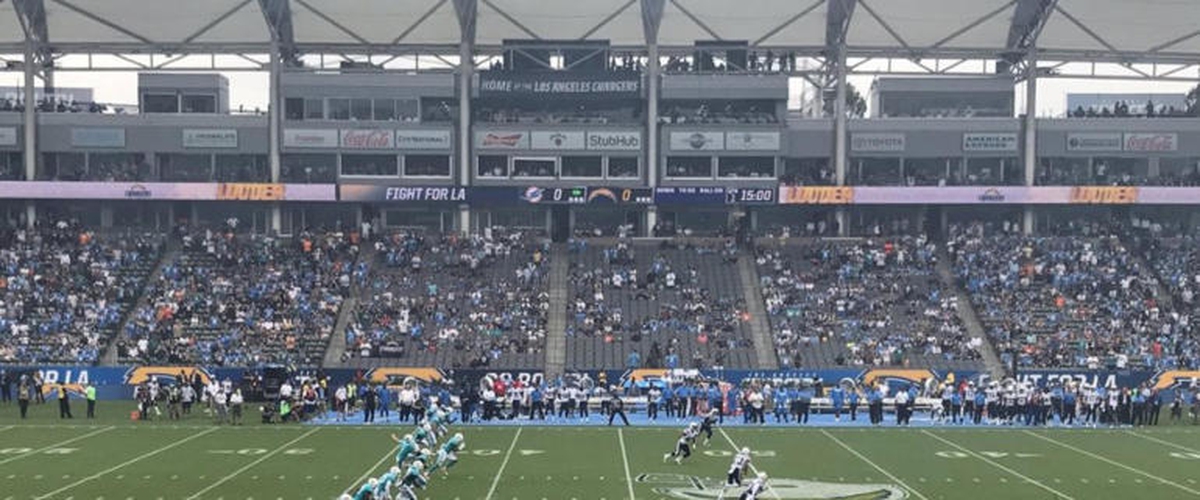 Trouble in LA?: According to ESPN's Seth Wickersham, NFL owners are reportedly worried about the Chargers viability in the Los Angeles market. It is also reported that the Chargers revenue projection has dropped from $400 million to $150 million.
False Alarm on Le'Veon: Contrary to previous reports, Le'Veon Bell will not report the Steelers this week. The Steelers are currently on their bye week.
Freeman to IR: The injury bug has struck again in Atlanta. Falcons running back Devonta Freeman has been placed on injured reserve and will miss the remainder of the season.
Raider Teardown: The Raiders are reportedly shopping former first-round picks Amari Cooper and Karl Joseph.
Fantasy Football Start Em/Sit Em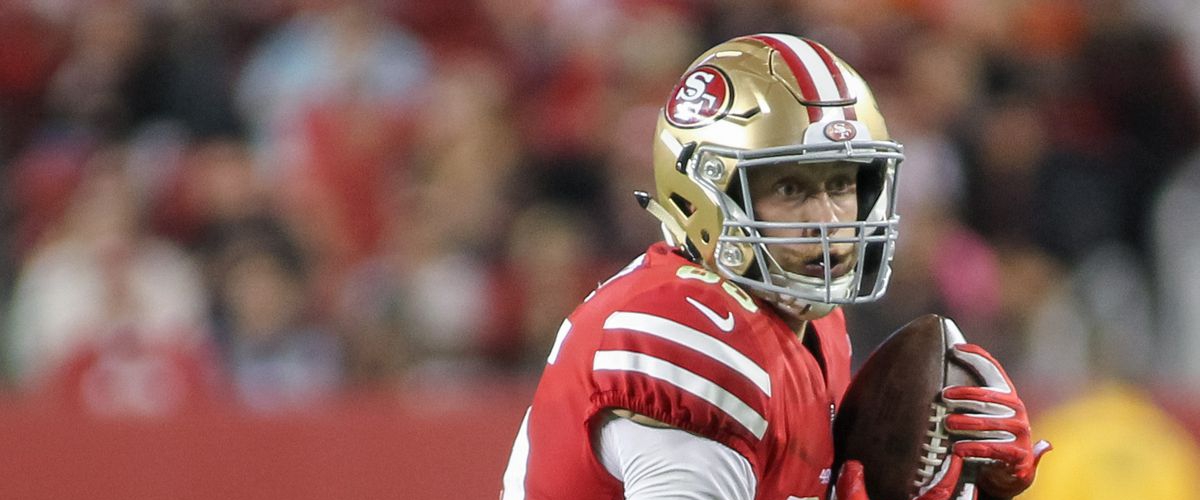 Starting Quarterbacks: Matt Ryan, Andrew Luck, Jared Goff, Jameis Winston, and Eli Manning.
Sitting Quarterbacks: Matthew Stafford, Drew Brees, Cam Newton, Case Keenum, and Alex Smith.
Starting Running Backs: Joe Mixon, LeSean McCoy, Kenyan Drake, Tevin Coleman, and Sony Michel.
Sitting Running Backs: Alex Collins, Dion Lewis, Derrick Henry, Jordan Howard, and Adrian Peterson.
Starting Wide Receivers: Robert Woods, Jarvis Landry, Alshon Jefferey, Sterling Shepard, and Taylor Gabriel.
Sitting Wide Receivers: Marvin Jones, Larry Fitzgerald, Keenan Allen, Will Fuller, and Corey Davis.
Starting Tight Ends: George Kittle, Kyle Rudolph, O.J. Howard, Trey Burton, and David Njoku.
Sitting Tight Ends: Charles Clay, Benjamin Watson, Jordan Reed, Antonio Gates, and Nick O'Leary.
Starting Defense/Special Teams: Chargers, Rams, Colts, Texans, and Lions
Sitting Defense/Special Teams: Patriots, Panthers, Bears, Ravens, and Giants
Game Picks (Season Record 56-40-2)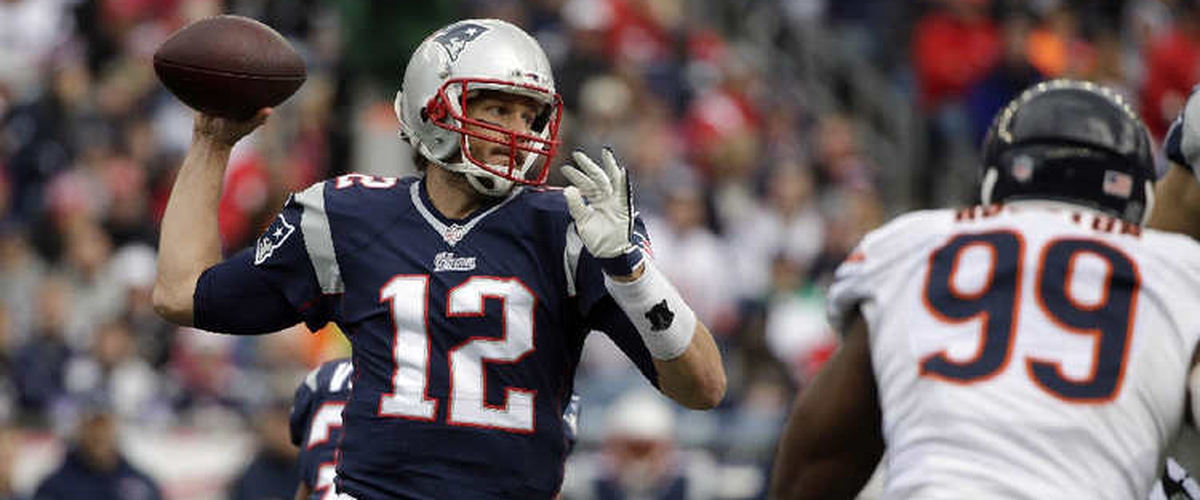 Cardinals vs. Broncos: After a 2-0 start, the Broncos have just about hit rock bottom after four straight losses. Getting blown out by the Jets and losing winnable games against the Rams and Chiefs have started some rumblings. Seats are beginning to warm up in Denver after John Elway called out his team once again. The Denver run defense has faded and their offense seems in general disarray. The Cardinals should take this opportunity to get David Johnson a big game. They should have no problem establishing the run. That should take some pressure off Josh Rosen and control the clock. However, it is a risky proposition to trust the Cardinals offense. I believe the Broncos desperation will take over. It will be close, but Denver will win the game.
Prediction: Broncos win 17-14
Chargers vs. Titans: Tennessee has gone from winning ugly to losing ugly. Their offense has been abysmal. They allowed Marcus Mariota to be turned into a tackling dummy for the Ravens defense. Derrick Henry has been a huge disappointment this season and their defense will eventually break after a while. The Chargers should have little trouble blowing the Titans out. Now that I've said that, don't be surprised if the Titans win just to spite me.
Prediction: Chargers win 30-14
Eagles vs. Panthers: Philadelphia looks like they got over their Super Bowl hangover. But then again, it was against the Giants. Other than the injuries in the backfield, the Eagles offense are beginning to get weapons back to help Carson Wentz. Alshon Jeffery was clicking with Wentz last week. Perhaps momentum is building for the Eagles to go on a run. The Panthers will provide an adequate measurement for them. Carolina is starting to make a bad habit out of losing close on the road. The key word for them is consistency. More specifically, their offense can sometimes go into a lull. That usually comes when pressure is applied to Cam Newton. According to PFF, Newton has a 24.8 passer rating when facing pressure. The Eagles pass rush is one of the best in the business. So expect a shaky game from Newton. And if the Eagles can maintain control over the line of scrimmage like they did last season, they should be able to win this game.
Prediction: Eagles win 28-20
Jets vs. Vikings: Another home trap game against an AFC East opponent for the Vikings. The timing couldn't be better since the Vikings are finding their stride on both sides of the ball. Expect Sam Darnold to struggle against the Vikings defense, and struggle to score enough to keep up with their offense.
Prediction: Vikings win 27-17
Colts vs. Bills: With Josh Allen out, the Bills will have to rely on another quarterback. Fortunately for Bills fans, that quarterback won't be Nathan Peterman. Instead, Derek Anderson will get the start. Yes, even Anderson is an upgrade over Peterman. The problem is, Anderson has only had two weeks to learn the system. This provides the perfect opportunity for the Colts to win another game. The Colts defense should be able to make an impact against an offense that is averaging 3.7 yards per play. Andrew Luck should be able to provide the necessary points to secure the victory.
Prediction: Colts win 27-16.
Bears vs. Patriots: Don't look now, but the Patriots are back once again in the middle of the AFC title picture. Their offense healthy, their running game fixed, and their quarterback is still the G.O.A.T. The problem is, their defense is still suspect as a whole. However, they did force an interception out of Patrick Mahomes. Against quarterbacks with less than 20 starts, the Patriots are 10-0 since 2016. Furthermore, those quarterbacks have thrown 11 interceptions to the Patriots. Mitch Trubisky fits that criteria. The hype surrounding the Chicago Bears died down a bit after they lost to a Dolphins team quarterbacked by Brock Osweiler. I don't think that will turn into a trend for the Bears. So expect their defense to get back on track. Another thing to watch for is the Bears offense. Matt Nagy was the offensive coordinator for the Chiefs before becoming the Bears head coach. So he knows how to call plays against the Patriots. If they can avoid making too many mistakes, the Bears could come away with the victory. However, I think the Patriots are in the midst of going on one of their typical regular season runs. So look for them to win a close one.
Prediction: Patriots win 28-24
Buccaneers vs. Browns: If not for a few turnovers, the Buccaneers likely would've defeated the Falcons last season. And that is what Jameis Winston has to fix. He nearly threw for 400 yards and had four touchdowns, but he is still far too prone to throw the football away. With their defense, the Bucs cannot afford too many mistakes. The Browns defense can really play, and their offense has already shown they can light up terrible defenses. Just ask the Raiders. This game will likely come down to turnovers. And unfortunately, Winston is good for at least one against the Browns defense.
Prediction: Browns win 26-21
Jaguars vs. Texans: The Jags had a spark when they started, but now they're playing like garbage. After a statement win over the Patriots in Week 3, the Jags have gone dormant. Their offense has been terrible far too often, and their defense has been getting gashed over the past three weeks. Meanwhile, the Texans have scratched and clawed their way back into the AFC South discussion. But one has to wonder if what the Texans are doing is sustainable. They're winning ugly like I often accuse the Titans of doing. I don't believe either team is as good or as bad as their current streak suggest. So look for Jacksonville to get back on track with a much-needed victory.
Prediction: Jaguars win 24-20
Dolphins vs. Lions: Detroit looked like a train wreck during the first two weeks of the season. Over the last three weeks, however, the Lions have turned in a couple of good performances. Their offense is producing at a high level, but their defense is still below average by many measures. The Dolphins are riding high after a win over the Bears. Even with Brock Osweiler, the 4-2 Dolphins haven't been nearly as bad as anticipated. Their defense leads the league in interceptions, and their special teams often give their offense good starting field position. If Osweiler can have a repeat performance of last week, I think the Dolphins can hold on for a win.
Prediction: Dolphins win 23-20
Ravens vs. Saints: Baltimore is a tough team to gauge. Their defense is elite, but Joe Flacco often fluctuates from good to bad. That defense will face a tough test in the New Orleans Saints. What gives the Saints an advantage is their run defense. They allow just 3.1 yards per carry. If they can stop the Ravens running game, that means more throws for Flacco. Then, it just depends on which Flacco is playing. Furthermore, the Ravens defense has yet to see an offense of this caliber. They feasted on the Bills and Titans, but the Saints have an all-time great at quarterback with solid protection. I think the Saints take this one.
Prediction: Saints win 24-14
Redskins vs. Cowboys: Dallas is another tough team to gauge. One week they look completely incompetent on both sides of the ball. Another week, they're smashing opposing teams on both sides of the ball. So going by that trend, I suspect a down game from them. The problem is, the Redskins are similar in intangibles. But here's one trend I will bank on: Dak. Dak Prescott is undefeated against Washington and has yet to throw an interception against them. Furthermore, the Redskins have a -2 yards per play differential. Dallas will be able to control the clock against them with Zeke and wear out the Redskins offense. Since I am picking the Cowboys, don't be surprised if the Redskins win.
Prediction: Cowboys win 26-23
49ers vs. Rams: The Rams have been flirting with injury disaster and allowing lesser teams to hang around. This is the perfect game for the Niners to steal really. Despite piling up the losses, the Niners have shown life and willingness to play hard when most teams would fold. Plus, the Rams will play the Packers, Saints, and Chiefs three of their next four games. So this could serve as a trap game. While I am picking the Rams to win the game, I don't expect them to cover the 10-point spread that's been floating around. The Rams talent will be too much for the Niners to keep up with. And the Rams cannot afford to continue their sluggish play going into the toughest part of their schedule.
Prediction: Rams win 27-24
Chiefs vs. Bengals: While the KC offense lived up to the hype last week against New England, their defense continued to struggle. The Bengals offense has the weapons to hurt them badly, and turn this game into yet another shootout. Injuries and spotty tackling have rendered the Bengals defense to a sub-average form. Plus, the Bengals have a history of not showing up during primetime games. So I expect the Chiefs to pull away late in the game.
Prediction: Chiefs win 34-24
Falcons vs. Giants: Two teams that typically find a new way to lose the game. I expect the Giants offense to have a big game against the remains of the Falcons defense. Even Eli Manning should be able to do something in this game. Unfortunately, they're less trustworthy than their counterparts. The Falcons will find a way to win. Or rather, the Giants will find a way to lose the game.
Prediction: Falcons win 33-30
---