NFL Week 7 Preview and Predictions
Week 7 Headlines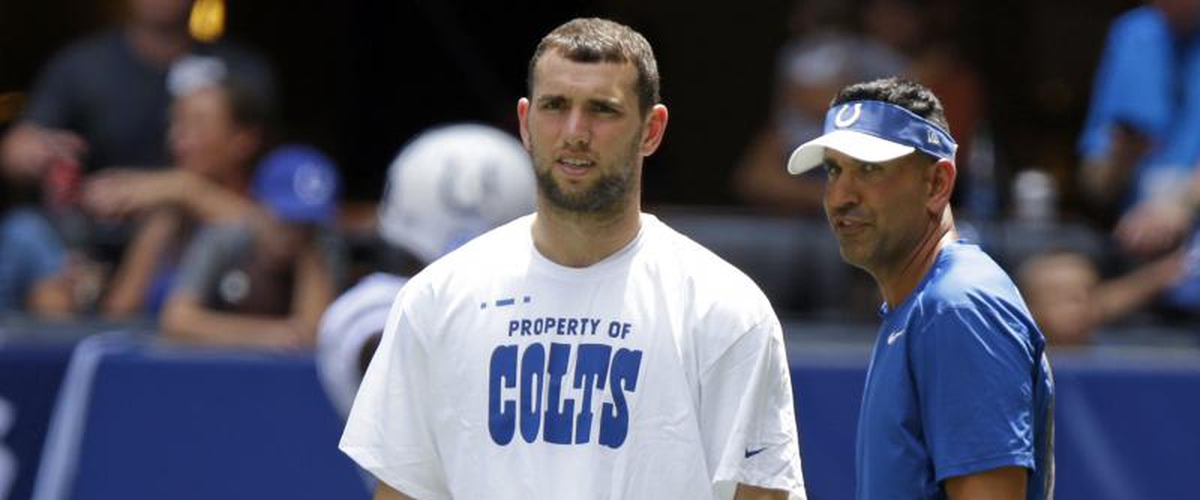 Luck Suffers Setback: Colts quarterback Andrew Luck will stop throwing for the time being because of soreness in his surgically repaired right shoulder, general manager Chris Ballard said Wednesday.
Aaron Rodgers Out For Remainder of the Season: Packers quarterback Aaron Rodgers will miss the rest of the 2017 season after suffering a serious injury against the Vikings last week. Rodgers left the game in the first quarter and was later diagnosed with a broken collarbone.
Elliot Eligible: The on-again, off-again suspension of Dallas Cowboys running back Ezekiel Elliott by the NFL is off again, at least for now. A federal judge in New York granted a request Tuesday by the NFL Players Association for a temporary restraining order that puts Elliott's six-game suspension by the league under its personal conduct policy back on hold.
Super Bowl Rematch: Dust off your 28-3 jokes again. In a Super Bowl LI rematch, the Atlanta Falcons will head Foxborough to face the New England Patriots. This will be the eighth time the defending NFC and AFC champions will face off in the very next season. In these matchups, the Super Bowl champions are 5-2.
Fantasy Football Start Em/Sit Em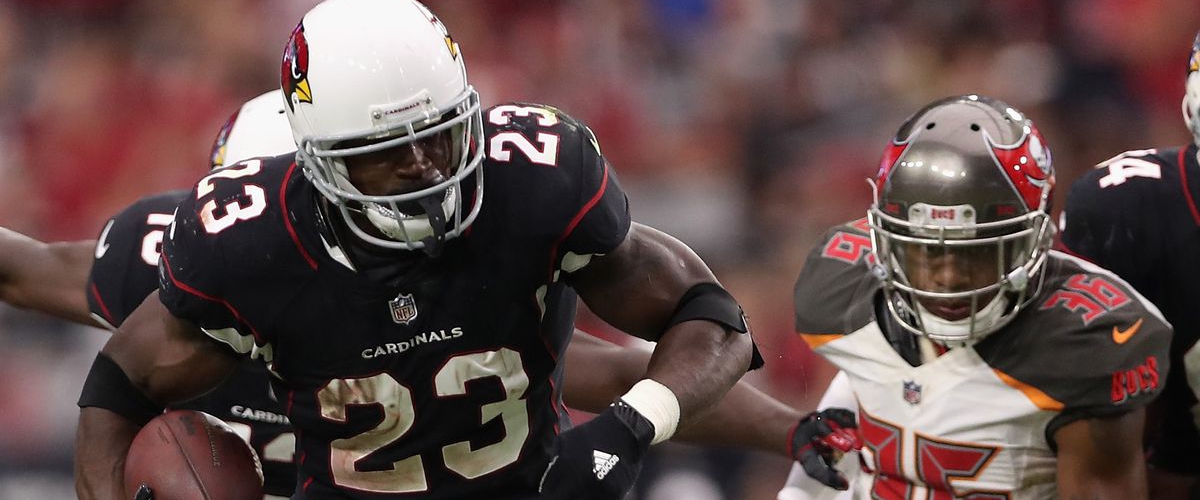 Starting Quarterbacks: Dak Prescott, Matt Ryan, Carson Wentz, Marcus Mariota
Sitting Quarterbacks: Jameis Winston, Eli Manning, Jacoby Brissett, Andy Dalton
Starting Running Backs: Carlos Hyde, Jay Ajayi, Adrian Peterson, C.J. Anderson
Sitting Running Backs: Matt Forte, Samaje Perine, Eddie Lacy, Marshawn Lynch
Starting Receivers: Michael Crabtree, Dez Bryant, Adam Thielen, Rishard Matthews
Sitting Receivers: Alshon Jeffery, Sammy Watkins, Martavis Bryant, Terrelle Pryor
Starting Tight Ends: Jimmy Graham, Austin Seferian-Jenkins, Kyle Rudolph, Hunter Henry
Sitting Tight Ends: Martellus Bennett, Jason Witten, Coby Fleener, Jared Cook
Starting Defenses: Vikings, Jaguars, Panthers, Seahawks
Sitting Defenses: Falcons, Bears, Rams, Raiders
Game Picks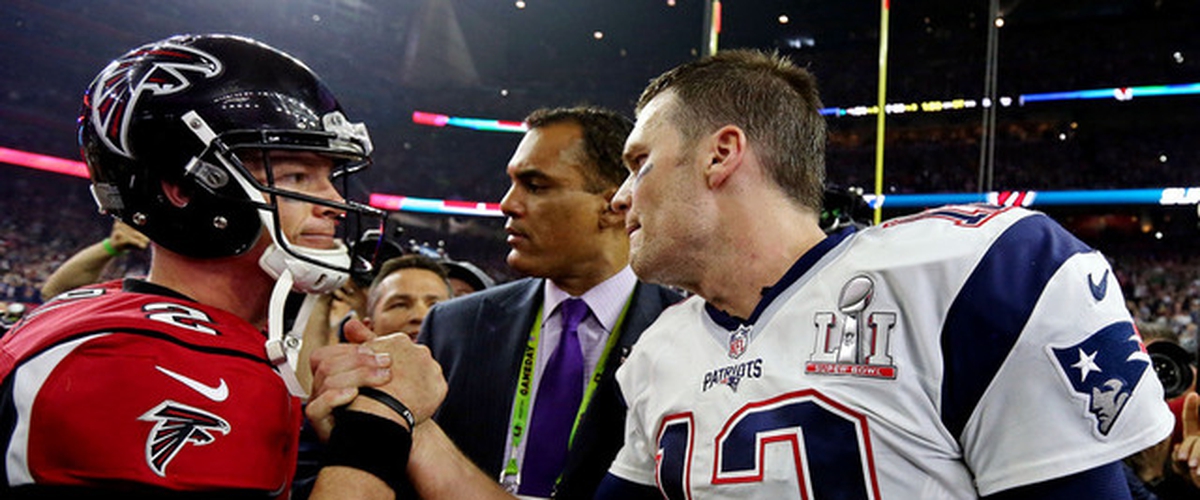 Chiefs vs. Raiders: The award for biggest disappointment of the 2017 season has a frontrunner in the Oakland Raiders. The high-octane offense and dominant offensive line have been absent this season. Amari Cooper and Derek Carr have regressed big time and Marshawn Lynch hasn't made the impact everyone imagined he would. Most importantly of all, the defense has played poorly this season. The acquisition of Navorro Bowman should help a lot up front, but their secondary is still suspect. The Chiefs, on the other hand, are coming off of their first loss of the season. The Steelers seem to be the only team they cannot figure out. The Kansas City offense will look to get back on track against a very vulnerable Raiders defense. And speaking of defense, look for the Chiefs pass rush to get after Derek Carr. All in all, the Raiders are simply overrated and the Chiefs are still one of the best teams in the league. So expect KC to win by at least 10.
Ravens vs. Vikings: The fact that the Vikings defense ended Aaron Rodgers' season should worry a Ravens team with protection issues of their own. What's also concerning is that the Ravens lost to the Bears at home and their only touchdowns came via the special teams unit. If the Bears defense can do that much damage, just imagine what the Vikings will do to them. The Vikings are seventh in the NFL in sacks and in interceptions and fifth in points per game. So on those stats alone, I pick the Viking to win the game.
Saints vs. Packers: Brett Hundley will make his first career start in place of the injured Aaron Rodgers. Without Rodgers, I fully expect the faults of the Packers to be on full display. The lackluster offensive line and a defense that can be beaten will be exposed. Playing the Saints defense should help Hundley get comfortable early, but he can't put up enough points to match a Saints team that just hung 52 on the Lions. So look for another Saints victory this week.
Jets vs. Dolphins: The Jets could easily be 4-2 and in first place in the AFC East had the correct call been made last week against the Patriots. Now they're left to rebound against a Dolphins team that overcame a 17-point deficit against the Falcons. The Jets deserve a ton of credit for competing when most thought they were tanking and destined for an 0-16 campaign. The Dolphins on the other hand likely owe their week 6 win in Atlanta to the Falcons getting in their own way. They had no business winning that game. One thing is clear though; the Dolphins will only go as far as their running game and defense can take them. That is their blueprint for success. As for this game, I'll pick the Jets to win a close one to sweep the season series against Miami.
Panthers vs. Bears: Carolina couldn't afford last week's loss to Philadelphia at home. With a surging Saints team and a Falcons team that can catch fire any week now, they need all the wins they can get. Taking care of business against the Bears should be a good start, but they shouldn't expect Chicago to give them anything. The Bears have been competing hard every week this season. Fortunately for Carolina, the Bears don't have the players to exploit their weaknesses in the secondary. So look for Carolina to key in on the Bears ground game and force Mitchell Trubisky to make plays. Meanwhile, expect Cam Newton to bounce back and lead his team to a win.
Cardinals vs. Rams: Apparently the fountain of youth has been discovered in Arizona. How else do you explain Adrian Peterson's throwback performance? And with his resurgence, the Cardinals defense experienced a resurrection of their own. All of a sudden, blocking wasn't an issue and offensive balance was found. The timing of this is perfect as they head to London to play the Rams. Los Angeles continues to prove that this year's team is different and improved from last year's team. Their success is predicated on surviving mistakes made at quarterback. That will be the key once again. While I expect Peterson to feast on the Rams run defense, I expect the Rams to win so long as Goff can avoid game-breaking mistakes.
Buccaneers vs. Bills: Attrition is really starting to play a part in Tampa Bay. Their team is banged up with no bye week in site thanks to their first game being rescheduled. Their defense is costing them winnable games as we saw on Sunday. Jameis Winston has also disappointed so far in what was supposed to be a breakout season. The Bills were the surprise team of the first quarter of the season, but lack of receiving weapons may finally come back to haunt them thanks to the Charles Clay injury. But with their elite running game and well-coached defense, the Bills can find a way to stay in the playoff discussion. In a close and sloppy game, I think Buffalo escapes with the win.
Jaguars vs. Colts: I think I'm beginning to finally figure out the Jaguars. One week they'll look like a playoff team. The following week, they'll look like the same old Jags that have been mired in mediocrity for the last decade. So based on that, I expect to see the good Jags this week against the Colts. While the Andrew Luck setback is bad news for the Colts, they are competing in games. Unfortunately, they just lack that next level playmaker to make the difference. As long as the good Jags come to play, I give the advantage to Jacksonville.
Titans vs. Browns: Marcus Mariota clearly looked hampered coming back from injury, but he managed to get the Titans to a much-needed win on Monday night. Being limited to the pocket and only the pocket takes away his athleticism, but the Titans still have a good running game. Besides, they're playing a Browns team that somehow hasn't found a way to improve after a one-win season. Myles Garrett is the only bright spot so far and that won't be enough to win this week.
Cowboys vs. 49ers: Ezekiel Elliot's reprieve doesn't fix the issues of the Dallas offense. The decline of the offensive line and the subsequent regression of Elliot has exposed the lack of talent on the Cowboys defense. Other than Demarcus Lawrence, there aren't many playmakers on that side of the ball. They should be very careful with a Niners team that has lost their last five gems by a total of 13 points. C.J. Beathard will take his shot under center for the Niners, but any success he has will be compromised by a suspect defense. In the end, Dallas will come away with the win.
Bengals vs. Steelers: The Bengals offense has improved since Bill Lazor took over as offensive coordinator. Now is their chance to get back into the divisional race against the Steelers.
the Steelers have been on a rollercoaster the last two weeks, an embarrassing loss to the Jaguars followed by ending the Chiefs' undefeated run. If the mood Ben Roethlisberger is in is positive, that should be good enough. But if Big Ben has another bad game, I wouldn't be surprised. In the end, the Steelers should do enough to win.
Seahawks vs. Giants: The Giants showed some guts beating the Broncos on the road after suffering a myriad of injuries. But I wouldn't trust those results to last for the rest of the season. Eventually, the lack of talent will hurt them. Seattle's defense won't have any sympathy for them. And to top it off, the Seahawks are coming off of a bye week. The real question is which Seattle offense we will get. Either way, the results will remain the same. The Giants, with Eli Manning and no wide receivers, are not going to take down the Broncos and Seahawks' defenses in back-to-back weeks.
Broncos vs. Chargers: The Broncos may have taken the Giants for granted given their injuries and recent play, but it was their defense and hit and miss offense that did them in. With Trevor Siemian and Emmanuel Sanders suffering injuries, the offensive woes aren't likely to end. Sanders injury, in particular, may keep him out for some time. And now they have to play a Chargers team should've beaten them back in week 1. The Bolts have figured out how to win close games and their defense bends but doesn't break too often. So they'll always be in games. They should be used to playing in front of hostile crowds as well. So look for the Chargers to finally win a game in their new home stadium.
Falcons vs. Patriots: Blowing a 17-point lead against Jay Cutler and the Dolphins is not the ideal way to enter into this game. Just add it to the Falcons psychology. Now it's time to see what they've learned. Atlanta should have no problem getting their offense on track against the Patriots fledgling defense. But that ultimately comes down to Matt Ryan playing consistently and not making back-breaking turnovers. New England should have the psychological edge given the Falcons recent history, but they simply haven't played like a good team should. Tom Brady will have to deal with the athletic Falcons pass rush and putting up enough points to keep up with Atlanta. This time, the Falcons will do what they should've done back in February. They'll beat the Patriots.
Redskins vs. Eagles: Philadelphia is currently the class of a wide-open NFC following a road win at Carolina last week. I felt a good vibe and a lot of confidence from the Eagles after last week. It's like they're starting to believe they are who people say they are. That could be good, but it can also be dangerous to listen to the talking heads too much. Washington has improved since losing to this Eagles team back in week 1. They've gotten better on both sides of the ball and they're making better use of their weapons like Chris Thompson. The Redskins defense is nothing to sleep on, but the Eagles defense is beginning to look special led by their front seven. So long as Carson Wentz plays well, I believe the Eagles win a close one on Monday night.
---