The Jazz case for Gordon Hayward
Most people would not have believed that the summer of 2017's hottest free agent would be Gordon Hayward. Yet, here we are. Hayward will meet with the Jazz before he makes his final decision, which I anticipate will be made on July 4th. Three teams await his decision, and two will have to figure out what are the next steps. Since I focus on the Jazz, I will focus on the case they have made for Gordon Hayward.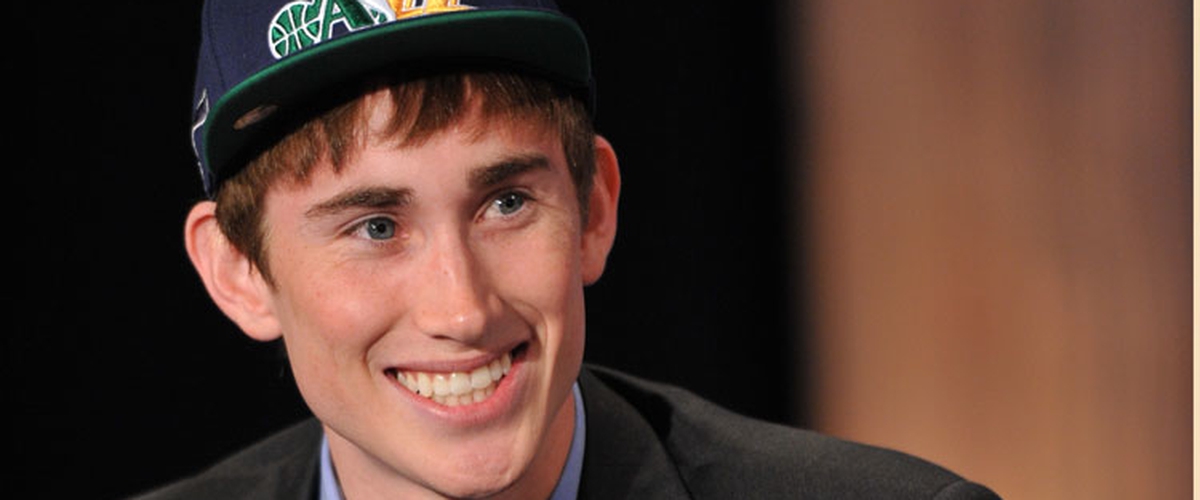 History. The Jazz have a history with Gordon Hayward. They drafted Hayward, and saw in him what others did not. He came to the Jazz in hopes to compliment Deron Williams, but instead became the centerpiece of the franchise. Every year that Hayward has been a member of the Jazz he has improved. When the Jazz chose to trade away Deron Williams, it was the beginning of a new age of Jazz basketball. When the Jazz let veterans Paul Millsap and Al Jefferson walk for nothing, it became the official start of a Hayward led Jazz team. They gave him the keys, and he has not let us down. Have there been struggles? Yes. Are we where we want do be? No. The Jazz are on the right path, and as last season has shown us, the future is bright.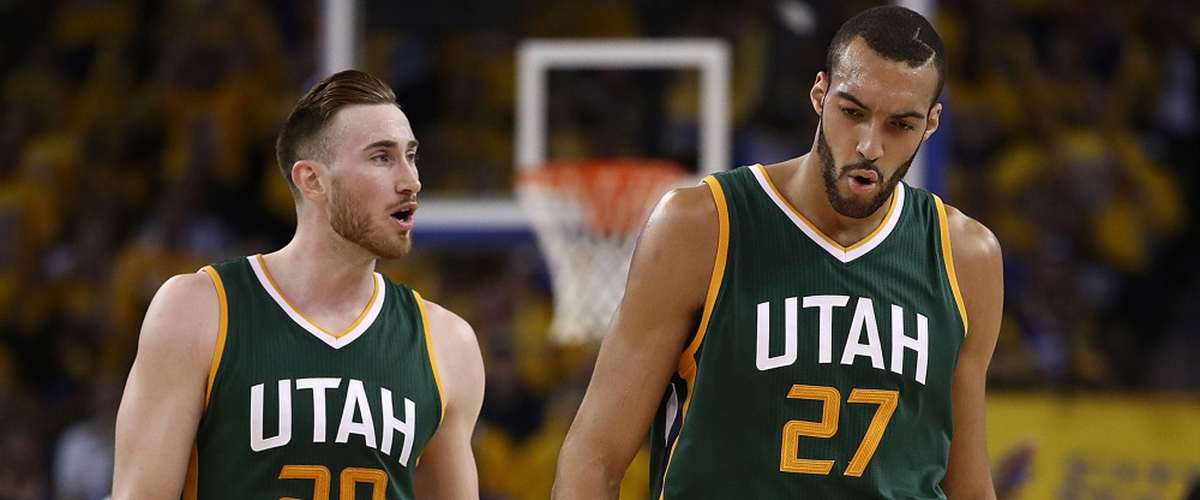 Rudy Gobert. The Jazz drafted a gem in Rudy Gobert. He has become the best center in the NBA, in my opinion. He is only 25 years old, and plays with an unmatched passion for the game. He was first team all defense, second team all NBA, second place in Defensive Player of the year voting, and third in Most Improved. Of all Haywards suitors, no players match who Gobert is today, and who Gobert will be going forward. He is a player who will cover you on defense, and does not demand a lot of shots on offense. He will set you screens, and will not take plays off. In my opinion, he is the ideal teammate. And on a side note, his twitter game is not too shabby either. There is no doubt that playing with Gobert for years to come will be appealing for Gordon.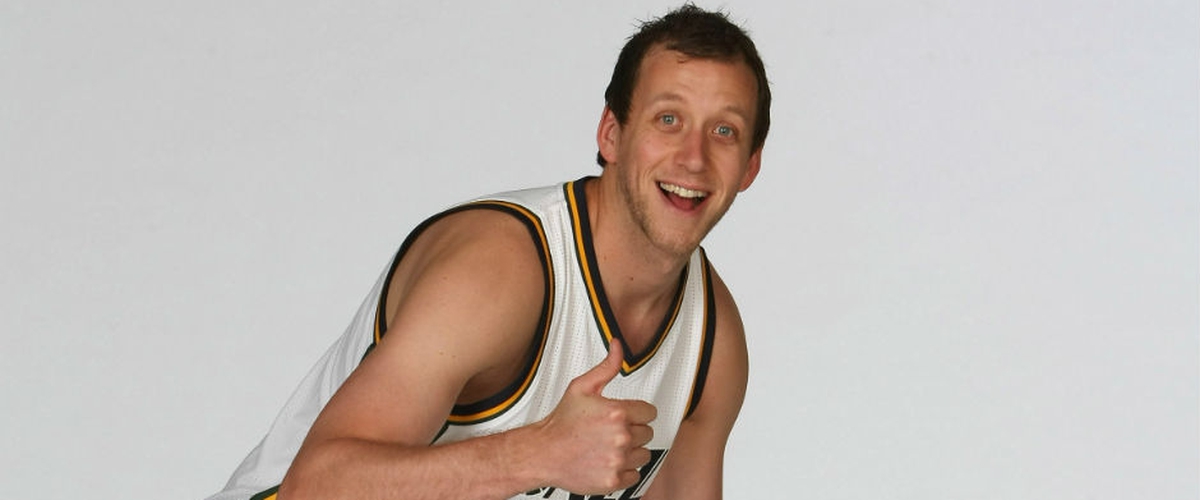 Offseason moves. The Jazz have shown through their offseason moves that they are being aggressive. In the draft they made two trades to improve the team. They drafted Donovan Mitchell, who they hope to make an immediate impact off the bench. He will be a bulldog on defense and looks like he will be able to hit open threes for the team. Tony Bradley projects to be a backup center for Gobert, but that may not happen this year. The Jazz needed an answer at point guard before meeting with Hayward. The Jazz had hoped to extend George Hill during the season, but a deal could not be reached. Instead of waiting, the Jazz were aggressive and brought in Ricky Rubio. Rubio is a pass first point guard, which Hayward has never played with. He will fit into the Jazz defensive scheme, and is a bonafide starter in this league. With Quin Snyder as his coach, the Jazz hope Rubio's best basketball days are in a Jazz uniform. The last, but not least is the signing of Joe Ingles. When the Jazz first brought in Joe Ingles, most thought it was so Dante Exum would have a friend and fellow countryman on the team. Over the years, Hayward and Ingles have become close. Most who don't follow the Jazz may think that the main reason for Ingles returning is to bring back Hayward. While that certainly is a factor, it would be foolish to not recognize the improvement Ingles has put forth. He was expected to play very little minutes last year, and ended up being a starter at the end of the year. He has become an excellent three point shooter, defender, and play maker. With all the moves the Jazz have made, they have proved to Hayward that they are willing to improve the team. Even better, the only assets they have parted with are Trey Lyles, and two draft picks. Not too bad for Dennis Lindsey.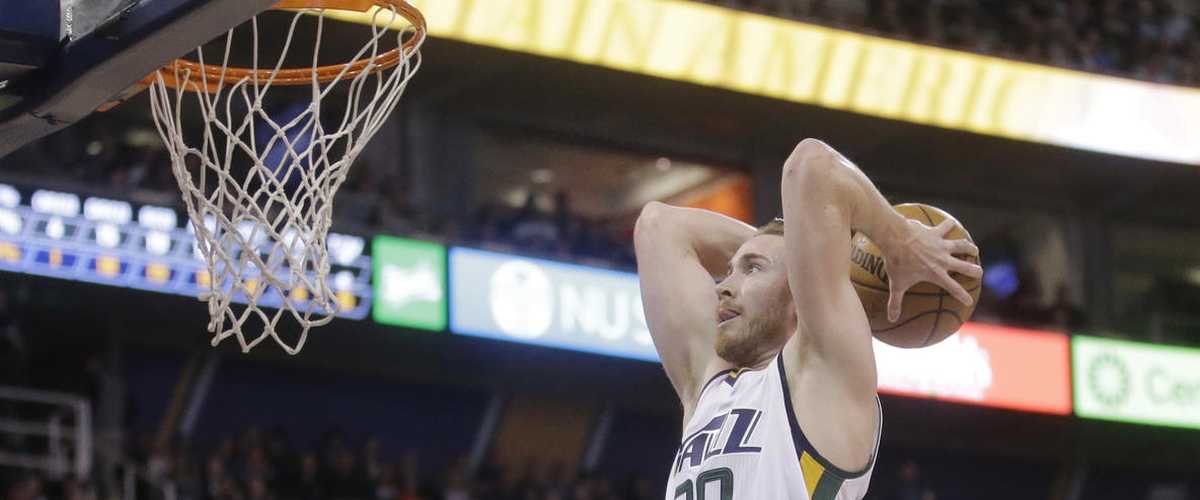 Legacy. Gordon Hayward has a chance that few NBA players have, or take advantage of. He has the chance to be the best Small Forward in Jazz history. If he stays, he will likely have his jersey retired, a statue built, and the opportunity to have a future with the Jazz (coaching, front office, broadcasting, etc.). I'm not one to bash other teams, as I feel your teams positives should outweigh the negatives of other teams. Hayward will never mean as much the Boston Celtics or Miami Heat as he would to the Jazz. Danny Ainge will trade anyone, and you can see how accepted Ray Allen is, even after being part of a championship team. The Miami Heat treated their most decorated player like dirt last offseason. Dwayne Wade who has been part of every Heat championship team was under appreciated by the team that drafted him. If Hayward were to bring one championship to the Utah Jazz, it would solidify his legacy as one of the greatest Jazz players ever. Once championship with the other squads, would not hold the same weight as it would for the Jazz.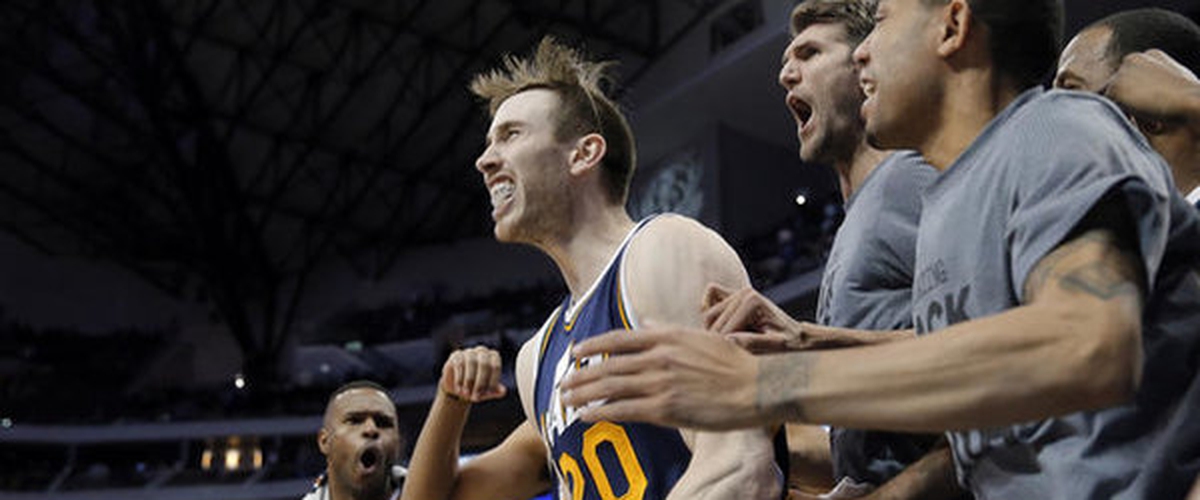 Whatever decision Hayward makes, he will have success. It would be very tough to see him in another jersey and to walk away from what he has helped build in Utah. There are a lot of doubters out there, and Hayward has become an expert in proving them wrong. A return to the Jazz will show that Hayward believes that this is his best chance to win. This Jazz team can be great with Hayward, and I hope to see him finish the job. I hope this 4th of July that we will hear that Hayward is coming back to finish what he started.
---