Did LaVar Ball Rip Off Ohio State For His New $500 Shoe Logo?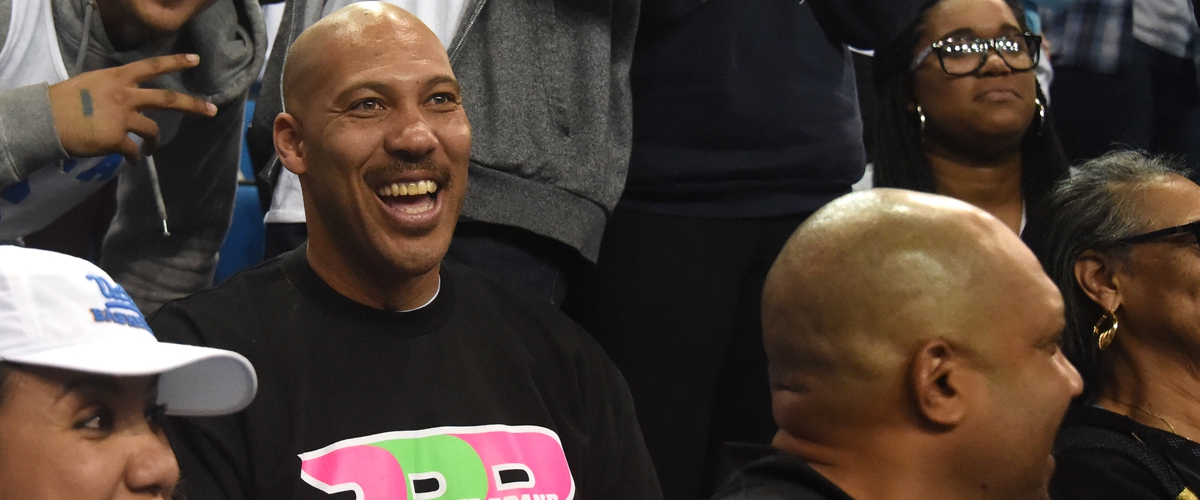 We saw this story originally from Terez Owens, so we have to give him credit for finding the story. But here's what's going on. LaVar Ball's Big Baller Brand released a ridiculously overpriced shoe yesterday for his son Lonzo Ball. Let's not even get into the discussion that Lonzo is unproven at the NBA level and may or may not succeed in the NBA, let's just look at this one piece at a time. The logo: You judge for yourself?
I see some resemblance, but probably not enough to file a copyright lawsuit. And in all honesty, there's only so many things you can do with logo's now-a-days so it's not unheard of to have a random logo look similar. I think there's just a ton of extra attention on the Ball family and their Big Baller brand because of LaVar's antics and new "marketing ploy" to sell $500 shoes and $200 sandals. But hey, I'm sure some fools are going to buy them because they want everyone to see what a "Big baller they are" Sad story....