Man, May Sucked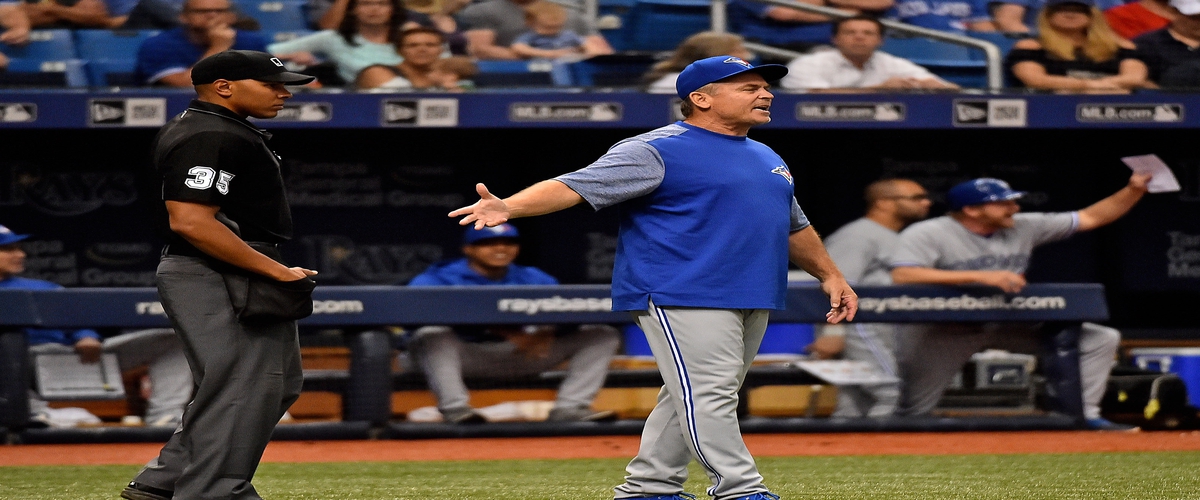 So April was awesome. Can we just agree to that. We had a bunch of castaways all pulling together; playing better than anyone imagined they could. The team was hitting extremely well and the bullpen was incredible; which helped masked the bad starting pitching. That sure was fun wasn't it? So before we delve into it let me just say....
So the record in May is...9-19; which is very bad. They've been outscored by almost 60 runs this month; which again is extremely bad. They are tied for the second worst record over the month of May with the Orioles and only ahead of the Chicago White Sox. Again this is very, very bad. Why? Because they didn't think they were going to be bad. This team was built to be competitive; maybe not win every night; but not to be this brutal. Its why they hung on to a number of players over the offseason. It's why they moved on from long time hero Jose Bautista: If you're not good enough out the door.
Then the season started. Injuries started to pile up. Look at this list of guys who have missed games this year (either through injury, demotion or suspension) :
Aledmys Diaz
Josh Donaldson
Troy Tulowitzki
Marcus Stroman
Our Closer
Randal Grichuck
Devon Travis
Steve Pearce
Seriously. Look. At. That. List. It's basically the entire infield (minus Smoak and including their top backup), two thirds of our outfield, our second best starter whose twitter game has been far better than his actual game and just to top it off our closer (whose name I'm not mentioning because I've got no time or space for any man who puts his hand on a woman; regardless of what a great athlete he is). So who would have guessed that maybe at some point the record of this team might reflect that they are fielding a minor league batting order?
The biggest issue this team has aside from the injuries is that the starting pitching isn't getting it done. Let's look at this stat: Quality Starts. They are defined as when a starting pitcher goes 6 full innings and allow no more than 3 earned runs. The Jays have played 56 games thus far in the season. Out of those 56 games the pitchers have had 16 quality starts with JA Happ having 6 of those. That means the other 6 pitchers who have started a game in 2018 have combined for 10 between them. That is god awful.
But why does this matter? I'll tell you why: If starting pitching can't get through the 6th inning; the manager now has to go to the bullpen a lot during the course of the game. If they are constantly struggling to make it through the 6th; now the guys in the bullpen are getting over used constantly. Eventually they start to tire out down the line and start blowing games. Welcome to May. The bullpen is taxed; the starting pitching isn't doing it's job and now hitters are going up thinking they need to hit the ball out of the park every time because if they don't score enough the team will lose because the pitchers won't keep the score down. Now, the pitchers think they have to be perfect when pitching because the hitters aren't hitting and the cycle repeats itself over and over and over again.
Do I think there is an end for this free fall. Yes and No. If our top three pitchers (Happ, Sanchez and Stroman) pitch to their potential; this team should expect 7 innings every time out from those 3 guys. The problem is Sanchez still isn't back to normal after the blister issue from last season and Stroman; well he's nowhere to be found. Seriously; he's been out for a month and there aren't really any updates about what the injury is or when we can expect a return and we really, really need him back.
That's the biggest challenge this team is facing. When only one pitcher from your starters is going well; you don't really have a chance and until that happens this team will struggle to stop opposing teams and put a few wins together. The good news is today is the last day of May and hopefully by flipping the calendar over to June this team can flip their fortunes....I hope.
---