Each NBA Team's Most Pressing Question Entering the 2017-18 Regular Season
The NBA season is almost here! The last two weeks have been filled with semi-watchable basketball as we gear up for what should be one of the most entertaining and competitive years in recent memory. For the first time in a while, every team is relatively interesting, and about 75% of the league has a chance at making the playoffs. With these thoughts in mind, let's pose some questions about each team in the league, using them as jump-off points to discuss the outlook of all 30 squads. Here we go!
Atlanta Hawks: Will Dennis Schroder mature into an All-Star caliber point guard?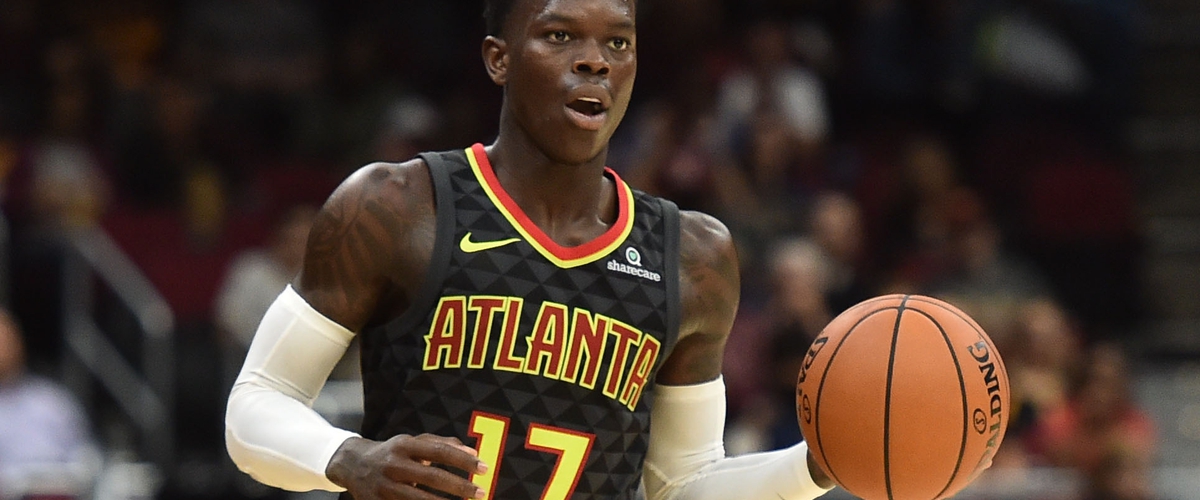 What a difference two years makes! Dennis Schroder is the only relevant piece remaining from the 60-win 2014-15 Hawks squad, when he backed up Jeff Teague. However, while this rebuild was generally considered a good idea by most, Schroder being its face is questionable. He's fast, can get to the basket, and shows flashes of defensive intensity, but is also extremely erratic, and a subpar shooter. This is the main question for Atlanta to monitor this year. Schroder presumably realizes that the moves the team made this summer were centered around him, and can respond in one of two ways. His ego could balloon to the point where he doesn't change his game at all and continues to be inconsistent- or, he could understand his newfound responsibilities and eliminate some of those erratic tendencies. The rebuild is only just starting in Atlanta, but its fate could be decided very soon.
Boston Celtics: How good is a Kyrie Irving-led team?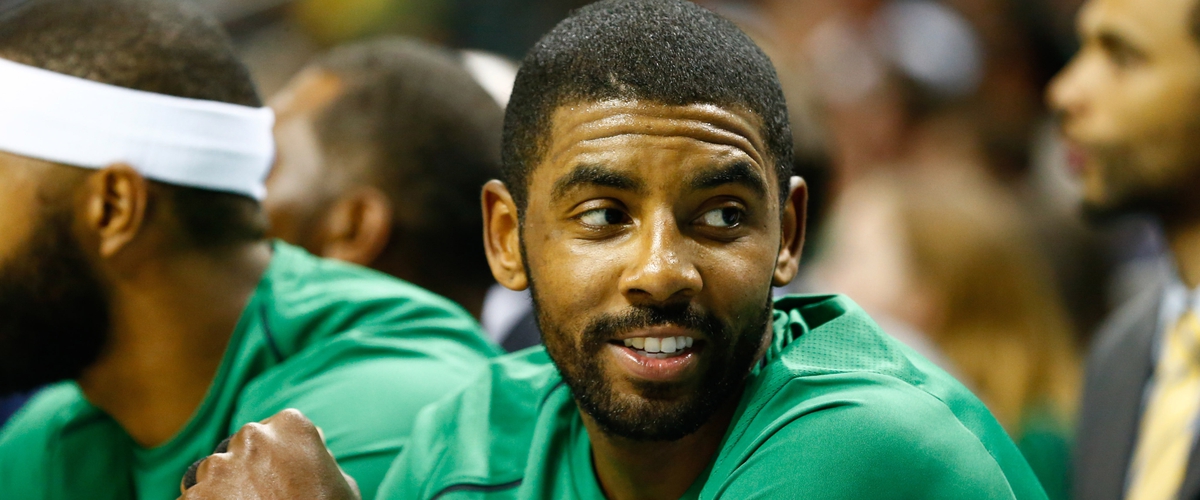 This is the million-dollar question of the summer, and maybe of Danny Ainge's career. For years and years, Ainge confused the NBA community with his Hinkie-esque asset collection. One rumor that encapsulated this fury was his apparent refusal to trade Terry Rozier, an inefficient ninth man, for Serge Ibaka, a rare player who can both shoot jumpers and block shots. But, after much criticism, Ainge finally gave in and assembled what looks like the new long-term Celtics squad that centers around his new franchise point guard, Kyrie Irving. While Kyrie is an otherworldly isolation scorer and ball handler, his ball-dominant play-style may not be a good fit for a Brad Stevens system, and could cap the team's ceiling against more movement-oriented squads like the Warriors. In that vein, this year will be a good test of the new-look Celtics and their playoff potential.
Brooklyn Nets: Is D'Angelo Russell a franchise point guard?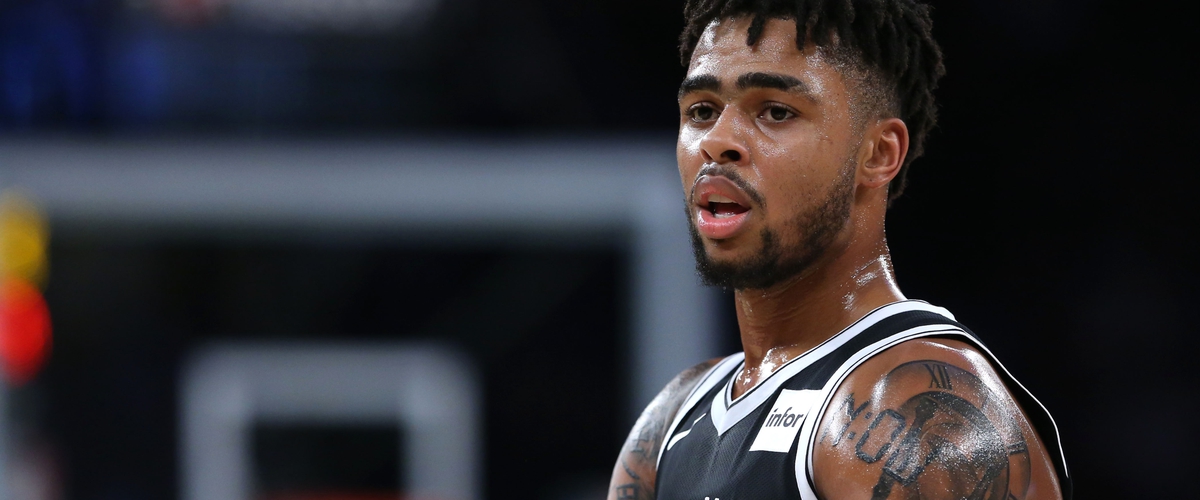 DLoading has had a rough go of it through his first two years in the NBA. From sharing a backcourt with Kobe to making a major social media faux pas to indulging the LA lifestyle, plenty has disrupted D'Angelo Russell's road to stardom since he joined the league. It's odd to say that playing in New York will lessen expectations and pressure, but it really will for Russell. This Nets team once again has no illusions of making the playoffs, which, combined with a coaching staff known for player development, creates an excellent, low-stakes situation where Russell's game will have every opportunity to flourish. Brooklyn's supporting cast is not great, which inherently limits Russell's potential, but if he can show more extended flashes of the playmaking and versatile scoring that made him a top-two selection in 2015, then the Nets will be on the road back to playoff contention.
Charlotte Hornets: What is Dwight Howard anymore?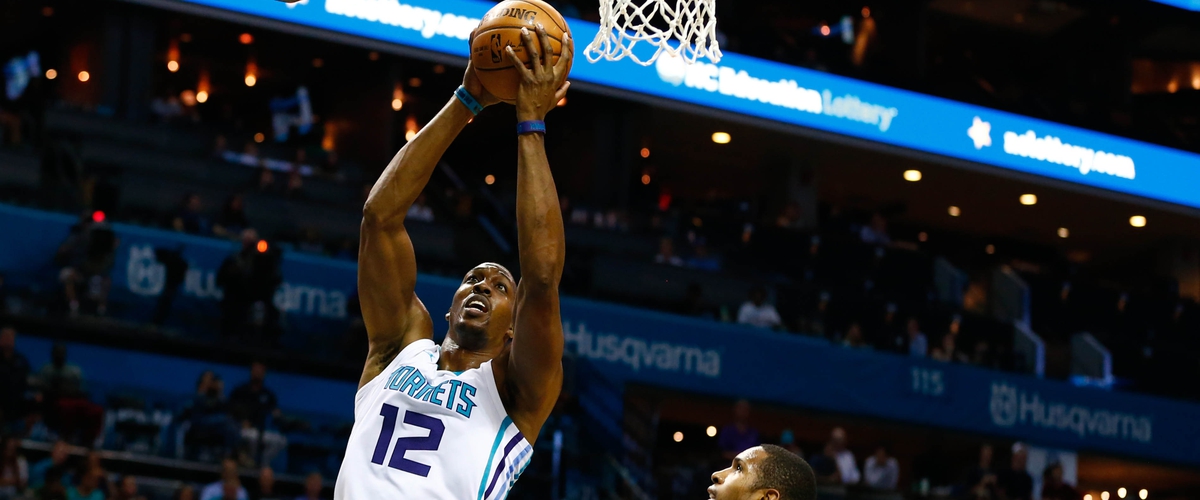 This summer, SI's Lee Jenkins wrote the piece everyone wanted to read: What happened to Dwight Howard? He should be on a contender, dominating like prime Shaq. But alas, he's refused to adapt to the modern NBA, asking for more post touches instead of becoming a DeAndre Jordan-type big man. Players with this offensive skill set have mostly been relegated to small bench roles (Enes Kanter and Jahlil Okafor come to mind), so Dwight's status as a starter may be similarly up in the air, especially with the very capable Cody Zeller backing him up. Howard is still a significant defensive presence, so he's better than Kanter and Okafor, but doesn't hold any notable offensive value anymore. This question likely won't affect Charlotte's outlook this season- they didn't lose anyone of major importance this summer- it's just sad to see how Dwight's career has turned out after he was so dominant in Orlando.
Chicago Bulls: Is this the worst team in NBA history?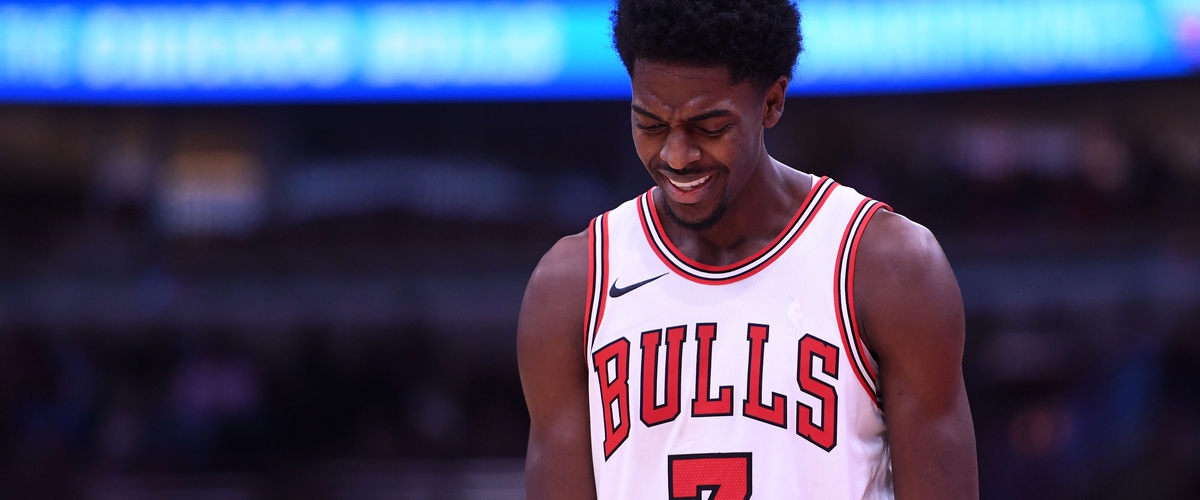 There have been lots of superstar trades over the past eight months. Most of these garnered a marginal collection of assets in exchange for the star, but none compare to the Bulls' return on the Jimmy Butler deal. An injured swingman in Zach LaVine, a second-year point guard who was arguably the worst rookie in the league last season in Kris Dunn, and a one-dimensional stretch-4 in Lauri Markkanen would barely be a good deal for Jimmy Neutron, let alone Jimmy Butler. LaVine will inarguably be the team's best player when he returns from injury, but the three or so months before he takes the court will be some of the saddest in NBA history. This team's potential opening night lineup is Kris Dunn, Justin Holiday, Paul Zipser, Nikola Mirotic, and Robin Lopez. That might be the worst on-paper starting lineup of this century. It'll be a dark eight months in Chicago, only brightened by the specter of a future star arriving next June.
Cleveland Cavaliers: What's this team's crunch-time lineup with everyone healthy?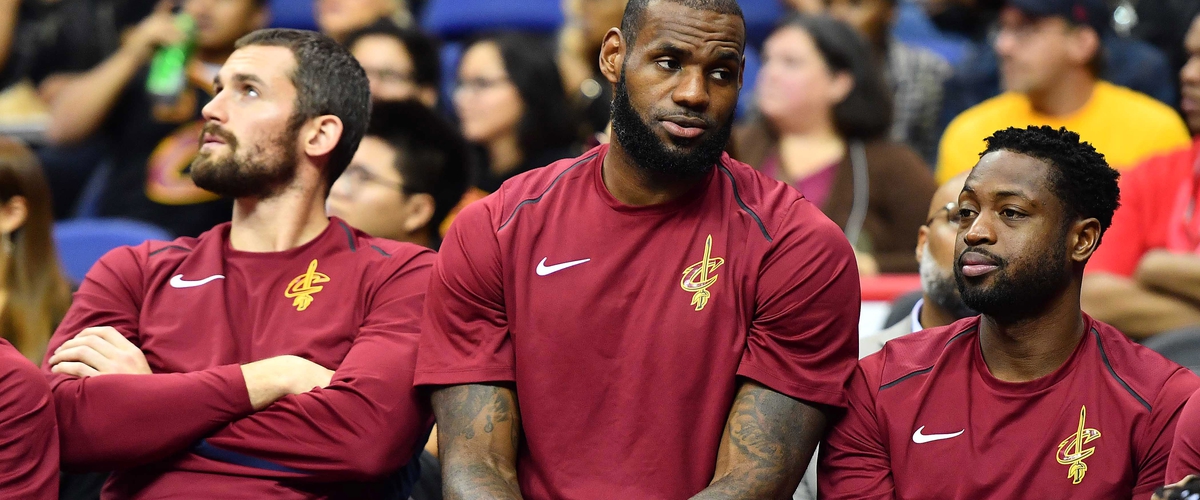 The Cavaliers are still inferior to the Warriors, but they are arguably a much deeper squad than their Western foes. Just this offseason, they added a top-flight scorer in Isaiah Thomas, former MVP Derrick Rose as his backup, future Hall of Famer Dwyane Wade, and versatile wing Jae Crowder. All twelve players who own a roster spot at any given time will warrant meaningful minutes, and while Thomas' hip problem will make this job temporarily easier, managing these minutes and figuring out the team's optimal lineup will be one of Ty Lue's most challenging jobs. As of right now, a five of IT, JR Smith or Jae Crowder, LeBron, Love and Thompson seems ideal, as it includes Cleveland's three best offensive talents and four of its five best defenders (sorry, Shumpert), so it could give Golden State the most problems. There you go, a blurb about the Cavs that doesn't mention LeBron's impending free agency!
Dallas Mavericks: How wrong were the top eight teams in the draft about Dennis Smith?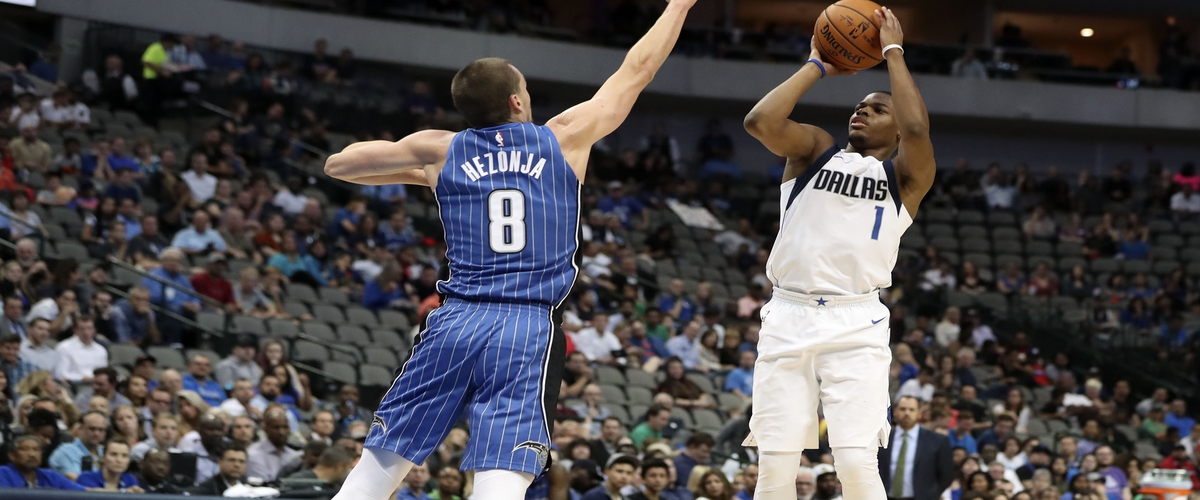 In every draft, there's players with a huge variety of outcomes- anything from failing out of the league to becoming a superstar is possible for them. In the 2017 draft, Dennis Smith Jr. was the perfect embodiment of this idea. He was arguably the most talented and athletic player in the draft, but also demonstrated serious attitude and effort problems, which contributed to his falling to the ninth overall pick. Going into Summer League, many believed Smith would tear up the competition and prove his doubters wrong, and they were right. He was named to the All-Summer League First Team, and all his positive traits showed through. Rick Carlisle isn't a coach that puts up with bad attitudes, so Smith will probably have as many downs as ups this year, but his backup is Yogi Ferrell, so the training wheels will only be on for so long before Smith unleashes his world-class athleticism on the rest of the NBA. He's only 20-look out, world.
Denver Nuggets: Who's the point guard? Does it matter?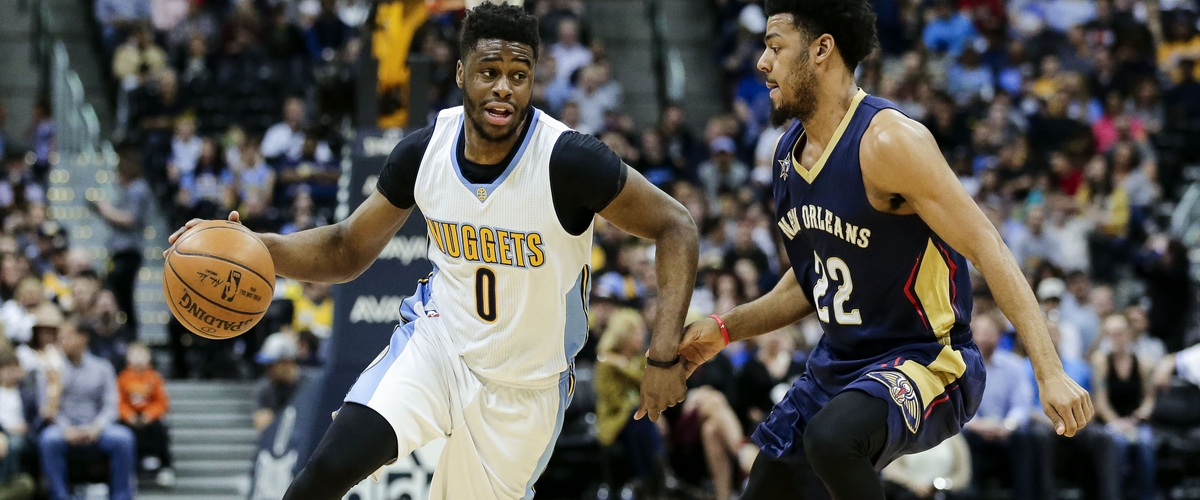 Gary Harris, Wilson Chandler, Paul Millsap, and Nikola Jokic are locked into four of the five starting spots in Denver. This leaves one spot open for competition, and that's the lead guard position. Fighting for that job are the team's last two lottery picks: Emmanuel Mudiay, who's disappointed during his two seasons, and Jamal Murray, who after a slow start finished his rookie season exceptionally well. Murray is a shooter by trade, so starting at the 1 is a bit of a stretch for him, but Mudiay has been so underwhelming that Denver was forced to make the starting spot up for grabs. Now, this isn't a big deal right now- with Jokic and Millsap, Denver owns the best passing frontcourt in the NBA, and both big men can run the offense - but Millsap is on the wrong side of 30 and will be gone in a few years. At that time, the point guard spot will matter again, and it will behoove the Nuggets to find a long-term solution right now.
Detroit Pistons: What does full health from Reggie Jackson mean for Detroit's ceiling?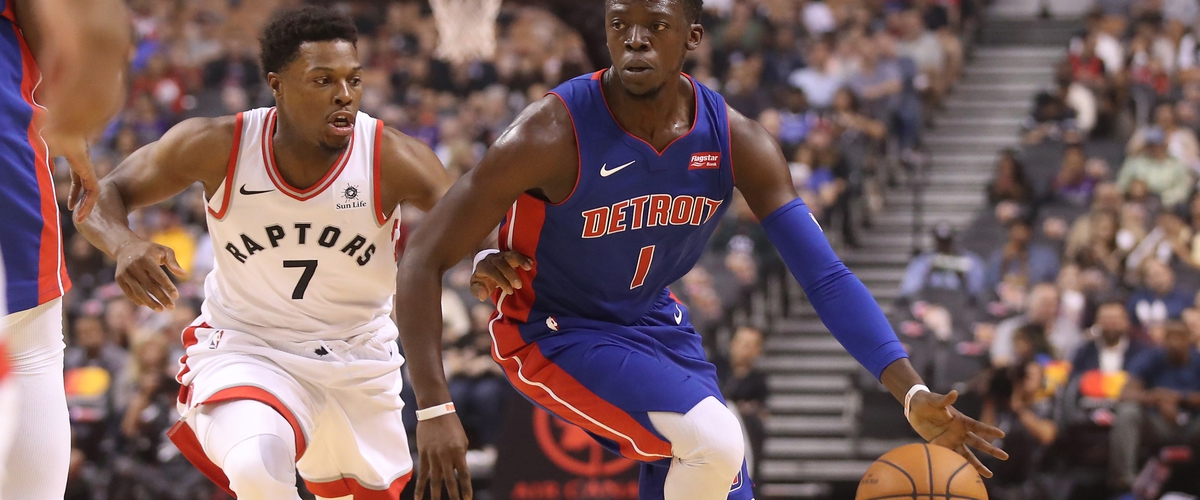 In the 2015-16 season, the Pistons rode career years from their pick-and-roll duo of Reggie Jackson and Andre Drummond to an eight seed, where they were promptly swept by the Cavaliers. However, Detroit took a massive step back last season, and that was due in large part to Jackson's constant struggles with injuries. He missed the first month of the year because of knee problems, and never really looked right once he returned to game action. However, Jackson's healthy again now, and ready to return to form in the weakest Eastern Conference of the century. A top-5 seed seems unlikely, but sneaking ahead of Charlotte, Miami, and/or Philadelphia is certainly in the cards if Jackson stays healthy, Drummond puts up 18 and 14 per game like he did two years ago, and Avery Bradley and Stanley Johnson play tenacious defense.
Golden State Warriors: What's this team's ceiling with a full year of Durant?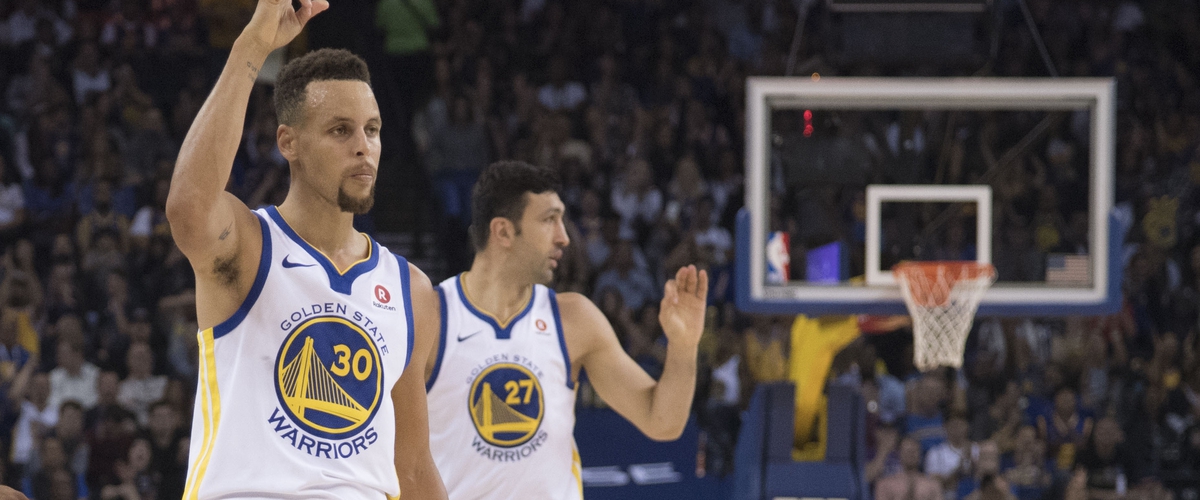 When Kevin Durant decided to join the Warriors, the assumption was that only injuries could stop this team from dominating the NBA for the next half-decade. Well, there weren't any ACL tears or Achilles ruptures, but Kevin Durant did suffer a bone bruise in his leg in March that kept him out for close to a month. However, this proceeded to basically not affect the Warriors in any significant way, as they stomped their way through the playoffs to capture another trophy. So, now that we've seen them be one of the best teams ever with less-than-perfect health, what is this team's ceiling when the Big Four play a full season together? Durant, Steph Curry, Klay Thompson, and Draymond Green are all in their athletic primes, and the supporting cast is one of the best in the league. Jordan, Pippen, and the rest of the 1995-96 Bulls better watch their back. Unlike the 2015-16 Dubs, this team could go 74-8 AND win the title handily.
Houston Rockets: Will the defense be as good as the offense?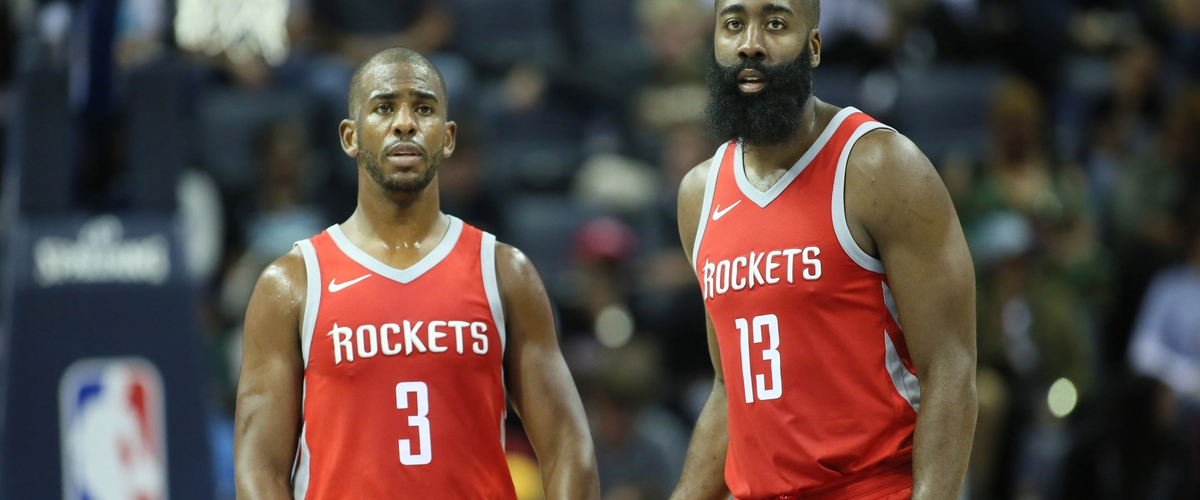 The 2016-17 Rockets were an analytics dream. James Harden was Mike D'Antoni's ultimate offensive conductor, and with shooters like Eric Gordon, Ryan Anderson, and Trevor Ariza flanking the Beard, Houston produced one of the most efficient and high-flying offenses in league history. A year later, some pieces are gone- mainly scrappy combo guard Patrick Beverley and Williams- but they've been significantly upgraded. The addition of efficiency king Chris Paul will make the offense even more fun and well-run than it was last season, and CP3 combined with the signings of wings PJ Tucker and Luc Mbah a Moute make an already above-average defense one of the best in the league. A lineup of Paul, Harden, two of Ariza, Tucker, and Mbah a Moute, and Clint Capela at the 5 is arguably the most well-equipped lineup to challenge the Warriors' Western supremacy. It'll be an exciting year in H-Town.
Indiana Pacers: How good is Myles Turner?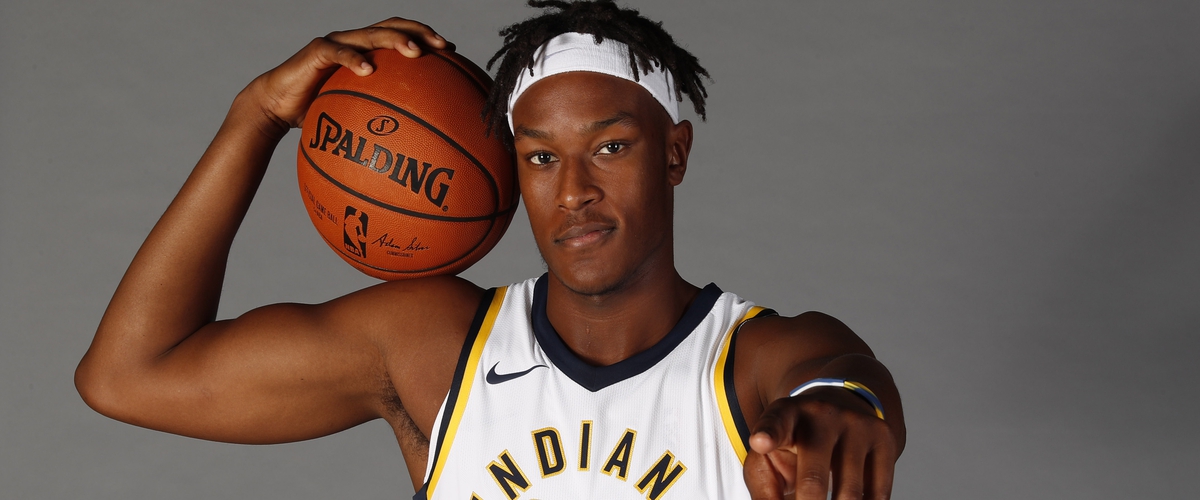 He's shown glimmers of greatness, but Myles Turner will now have to step up full-time for the Pacers this year and onwards. Trading Paul George signified that Turner's now the franchise in Indiana, and this season will be a test to see if he's worthy of such a title. Unfortunately, Larry Bird left his beloved Pacers with a less-than-desirable supporting cast (Darren Collison, Victor Oladipo, and Thaddeus Young making up 60% of the starting five smells like a mid-to-high lottery team), but if Turner shows improvement from last year to 2017-18 and scratches his unicorn-level potential more consistently, Kevin Pritchard should be pleased regardless. It's an important year in Indiana, and even though the team is boring to discuss and watch, there are storylines worth monitoring.
Los Angeles Clippers: How many games do Blake and Gallinari play?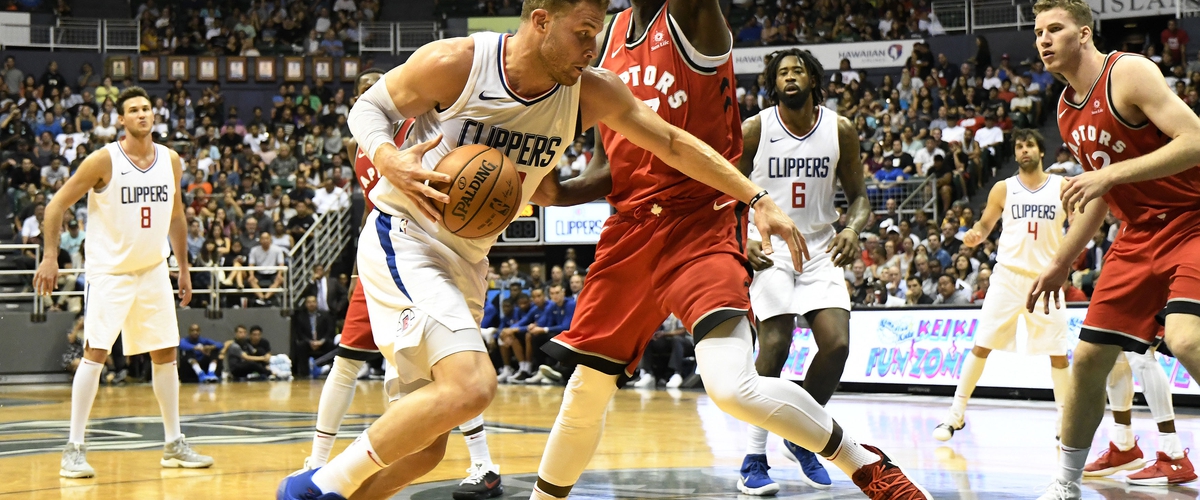 After years of Doc Rivers' mismanagement as GM, owner Steve Ballmer hired basketball legend Jerry West as a team advisor this summer. West promptly tore down the team, trading away Chris Paul and ending Lob City. The new roster is big-centric, as superstar Blake Griffin re-signed this summer for a hefty sum and will likely run the offense. Griffin is joined down low by longtime partner-in-crime DeAndre Jordan and former Nuggets forward Danilo Gallinari. Both Griffin and Gallinari have had significant trouble staying on the court in recent seasons, but when healthy, will be a versatile and exciting duo. Griffin has moved away from the explosiveness that made him a star to become a pinpoint passer and midrange expert, while Gallinari is elite at drawing fouls. Without either/both Blake and Gallo on the court, the Clippers still have talent, but with them, they're a playoff lock with sneaky upset potential.
Los Angeles Lakers: Does Brandon Ingram take the big step many are hoping for?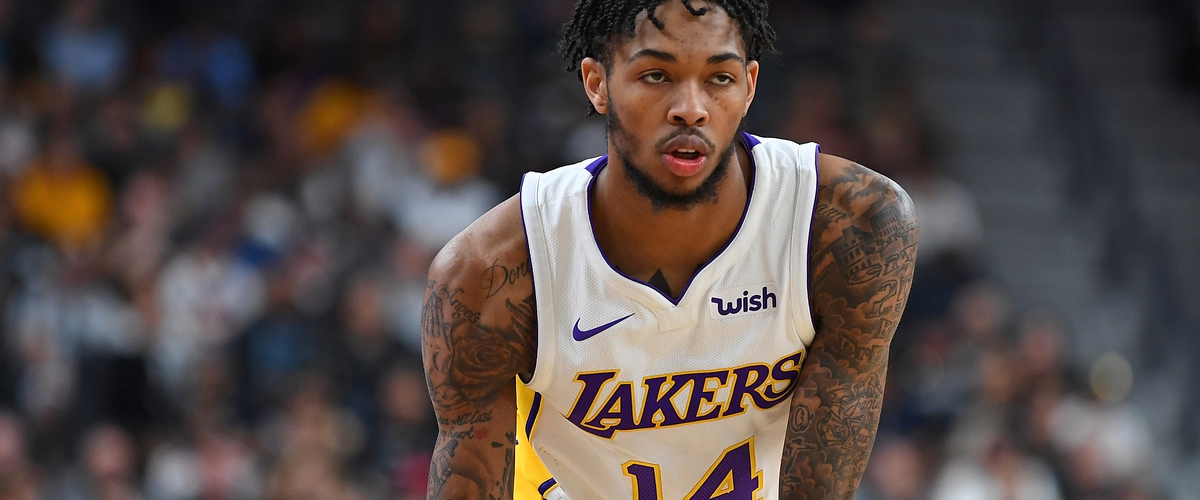 The Lakers have been a big story this offseason, mainly because they are supposedly the apple of LeBron James' and Paul George's eyes next summer. It is all but confirmed that George will head back home, but James, ever the title-hunter, may need some more convincing. To have a realistic chance of landing the King, LA needs to have a decent supporting cast. The acquisition of Brook Lopez gives the team an All-Star caliber center, and rookie point guard Lonzo Ball is already one of the best passers in the league. The final piece that might tip the scales in LA's favor is forward Brandon Ingram. The Duke product has been the subject of significant buzz this offseason, as he supposedly grew several inches and added muscle to his painfully thin frame. Whether this hype is justified might decide James' and the Lakers' fates next summer, so good luck to Brandon Ingram and the NBA's golden franchise.
Memphis Grizzlies: Is there a third NBA-caliber player on the roster?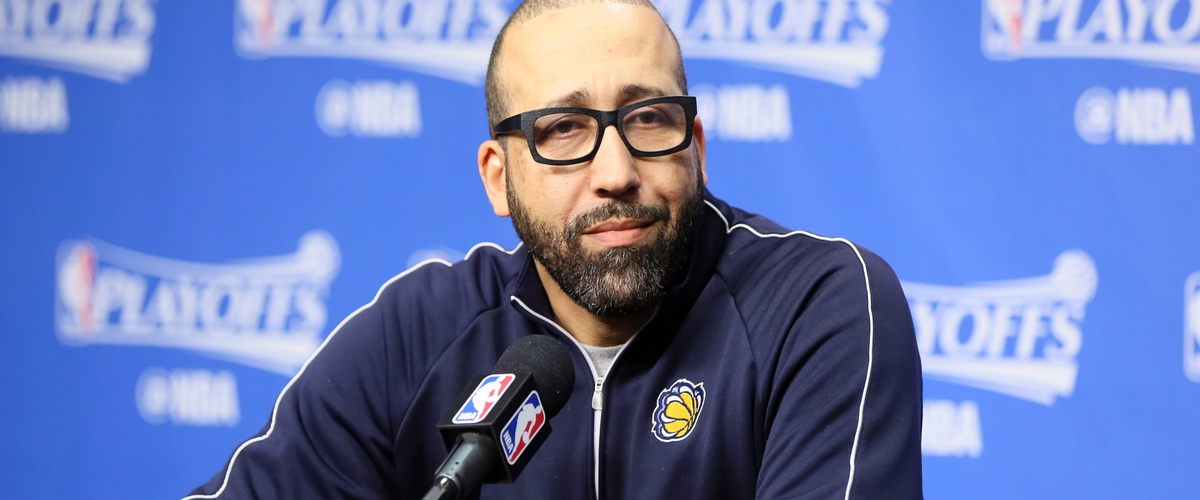 The formal end of artistic collective Grit n' Grind came to end this summer, as mainstays Tony Allen, Vince Carter, Zach Randolph left Beale Street for good. However, when they left, Memphis didn't just lose an attitude that had defined its teams for almost a decade- the team lost real quality players (even at their advanced ages) and, without any first-round picks or decent free agent signings, was hard-pressed to replace them. Mike Conley and Marc Gasol are still both All-Star caliber talents, but literally ten teams in the West have multiple All-Star worthy players, so depth will be extremely important in the chase for a playoff berth. Whether David Fizdale can manufacture competency out of pieces like JaMychal Green, James Ennis, Tyreke Evans (ugh), and Chandler Parsons (double ugh) will determine whether Memphis is playing or watching from home in late April.
Miami Heat: Do we need to start worrying about Justise Winslow yet?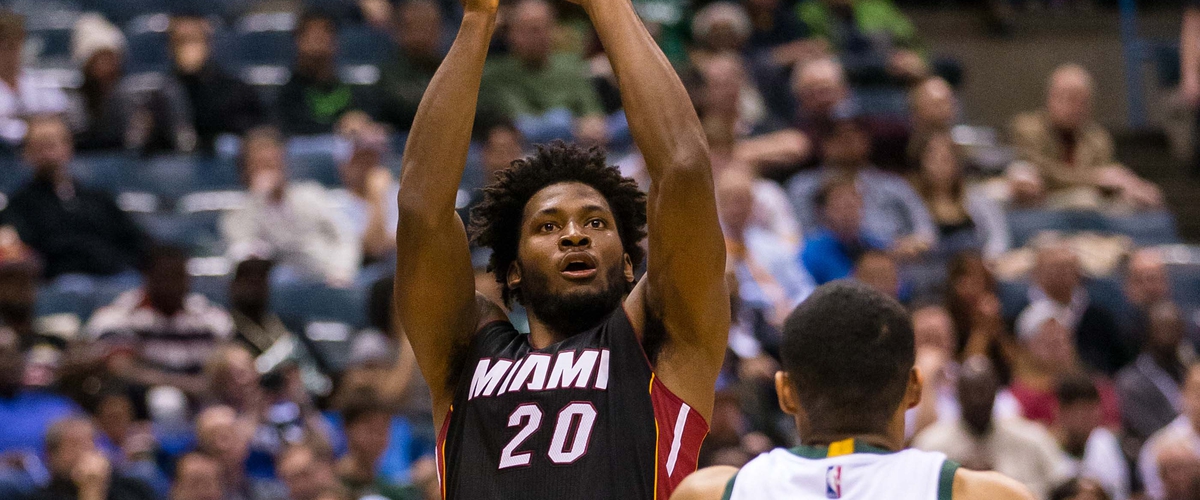 The Heat will be a fun and competitive team this year, that is a given. With characters like Hassan Whiteside, Dion Waiters, and James Johnson, every game will be entertaining. However, they could vault from mid-tier Eastern Conference team to Finals contender, and that's with the emergence of forward Justise Winslow. A chiseled athlete with the potential to become a two-way monster, the Duke product's growth has been limited so far in his career, especially on offense, but all his development grinded to a halt early last season when he suffered a torn labrum. Winslow's spent almost a year recovering, and while he's fully healthy now, his biggest weakness is shooting, which he could not work on during rehab. Winslow is now behind the development eight ball, and if he doesn't improve over the course of this season, will lose his opportunity to become a star in this league and limit Miami's future prospects for contention.
Milwaukee Bucks: Is the Giannis jumper the Detox album of the NBA?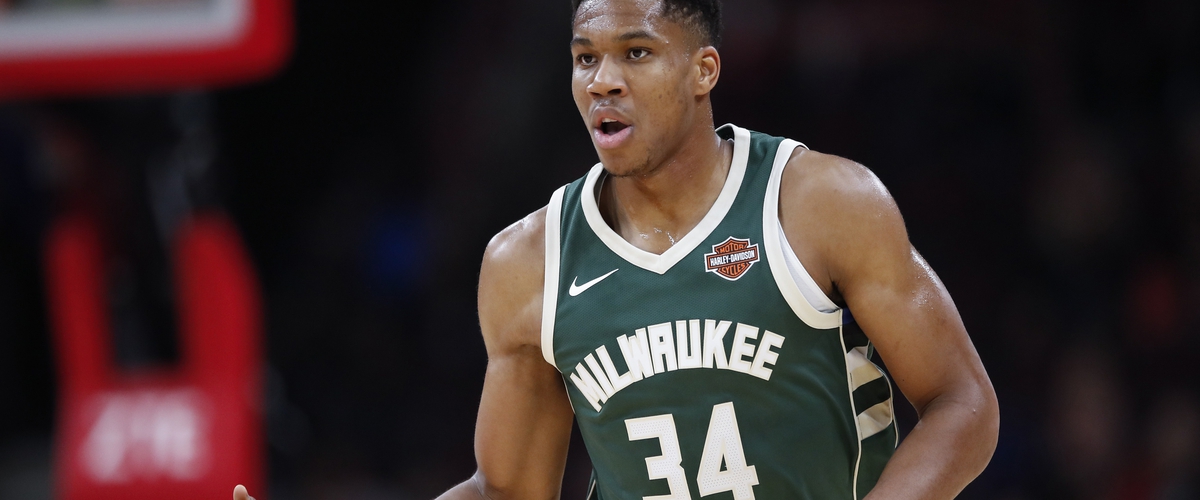 For those of you not familiar with Detox, here's some background. In the mid-2000s, rumors arose that Dr. Dre's third and supposedly final album, titled Detox, was in the works. It was hyped up for years, but has inexplicably never been released. Now, to make this relevant to basketball. The Greek Freak made the leap we all hoped for last season, and became a superstar. The only tool in his arsenal left to improve is his shot. There's been rumors of a Giannis jumper for years, but it hasn't appeared yet. Several days ago, he hit a pull-up three in transition, which suggests it may have improved to at least a passable level. If Giannis starts making jumpers at a high enough clip that opponents start to respect him on the perimeter, his dynamism around the basket becomes even more deadly, and makes him the leading candidate for Best Player in the League post-LeBron's peak. Get there Giannis, you're so, so close!
Minnesota Timberwolves: Will the defense be top-10 this season?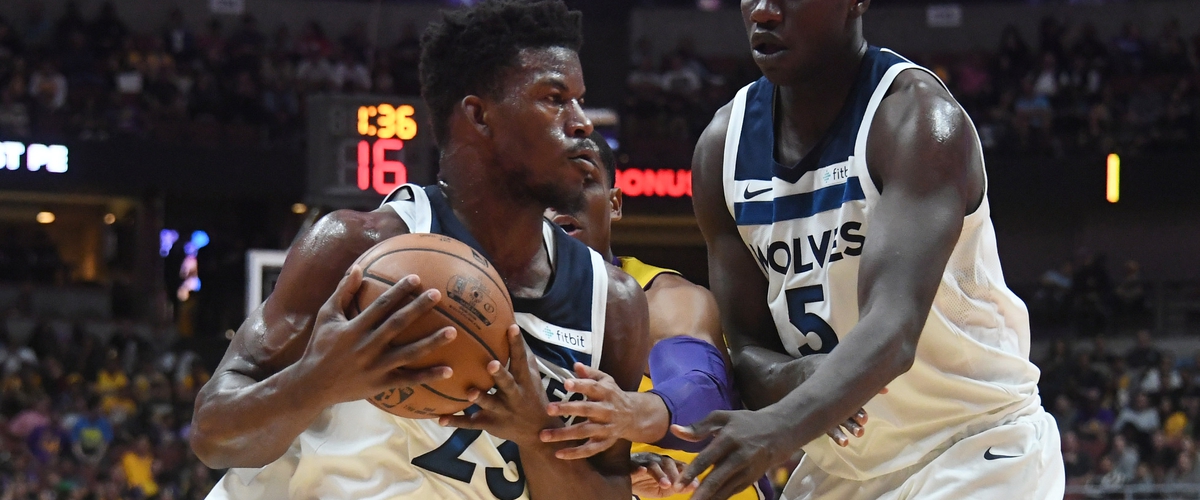 This time last year, the Timberwolves were the biggest hype train running. After a monster rookie season, Karl-Anthony Towns was a dark-horse MVP candidate, Andrew Wiggins was his athletic running mate, and Tom Thibodeau would be able to coax all the defensive potential out of his future stars. However, the Timberpups massively underperformed these expectations, absorbing literally none of Thibodeau's defensive teachings. Thankfully, that is less likely to happen this season, mainly because Thibodeau enlisted two of his most zealous students to the cause, former Bulls Jimmy Butler and Taj Gibson. Both gelled with Thibodeau in Chicago because of their maniacal work ethics, and won't ever let Towns and Wiggins off easy. If the defense can match the offensive production, this is a top-4 squad in the West, with room for improvement over the next few years.
New Orleans Pelicans: How long before the team is blown up?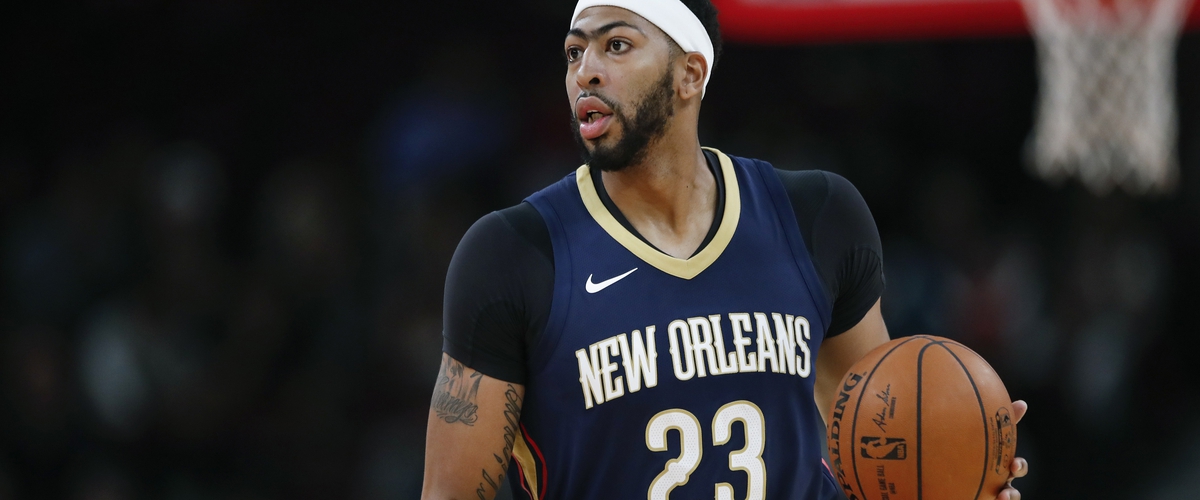 Anthony Davis is the new superstar that deserves our pity. In the best possible scenario, he'd be the cornerstone of a championship team. However, that is almost the total opposite of the current reality in New Orleans. Davis is surrounded by some of the NBA's most combustible personalities in Tony Allen, DeMarcus Cousins, and Rajon Rondo, and while they all add relative amounts of talent, their fit with Davis and Jrue Holiday is questionable, and could lead to plenty of locker room and front office tension. Cousins and Rondo are already on the trade block and head coach Alvin Gentry has perhaps the hottest seat of any NBA coach. It seems almost inevitable that Davis will leave in two years (it would be asinine for the team to trade him) unless there is a complete and total restructuring of the team from management on down, and that's unlikely to happen. Sorry Pelicans fans, there's not much light at the end of this tunnel.
New York Knicks: How good can Porzingis be right now?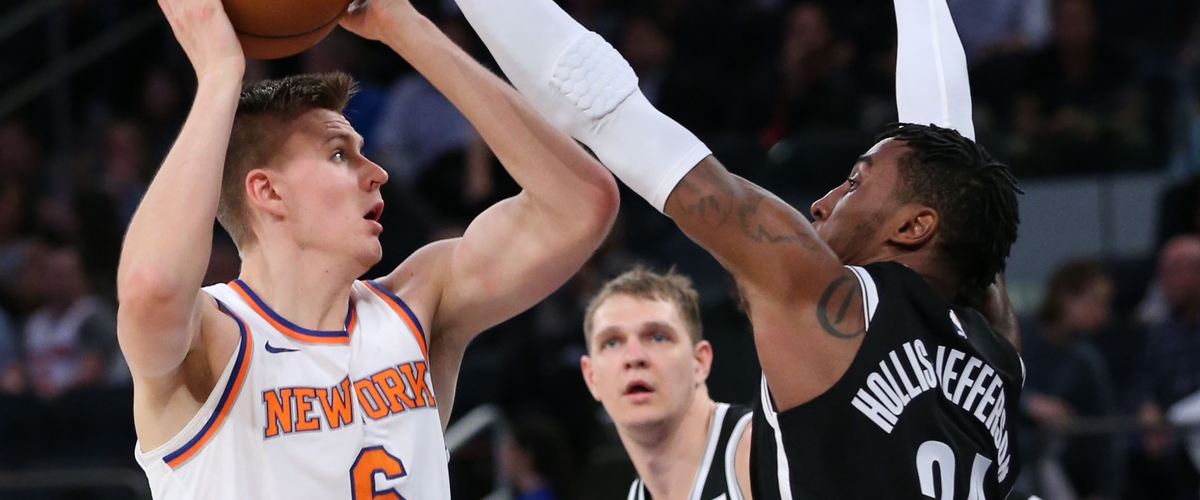 Finally, after years of Trade Machine fantasies, Carmelo Anthony has left New York for the greener pastures of Oklahoma City. The Knicks now officially belong to Kristaps Porzingis, and all parties are better for it. The man for whom Kevin Durant invented the concept of a "unicorn" truly is a beast in the making on both ends of the floor, a 7'3" behemoth who can make jumpers, block shots, and everything in between. If Porzingis makes the expected improvements this season, New York is probably lottery-bound again, as his supporting cast is weak. However, a parallel universe in which KP puts up 28 and 10, puts the Knicks on his back, and carries them to a playoff berth is not totally out of the question. After two years of being marginalized by Melo and one year of watching Derrick Rose try to recapture his old glory, the Unicorn can finally roam free. Let's all enjoy this thoroughly.
Oklahoma City Thunder: Who's the third alpha?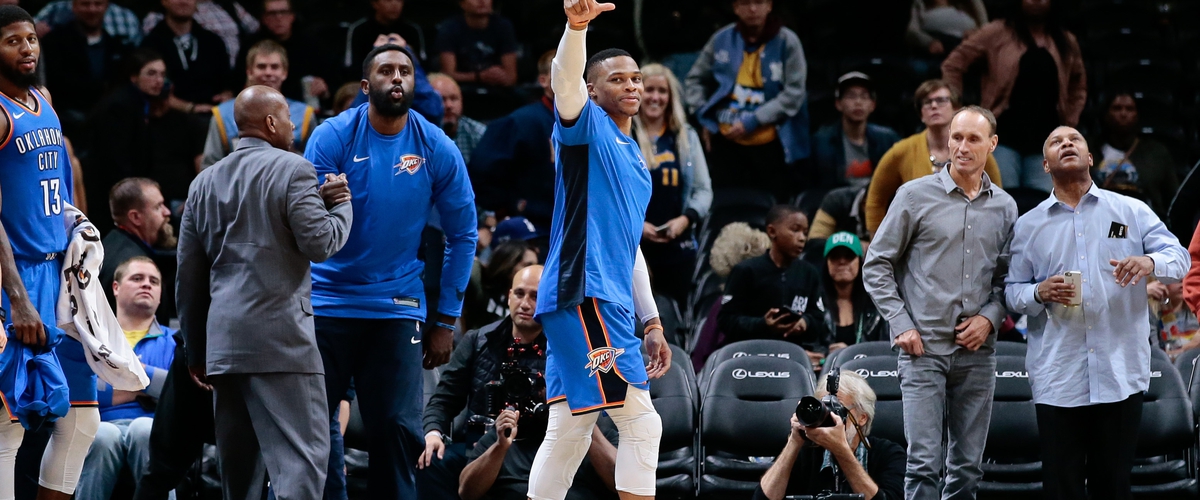 Out of all the teams that underwent identity transformations this summer, none has more potential to flame out than Oklahoma City. On paper, the trio of Russell Westbrook, Paul George, and Carmelo Anthony is a perfect fit- Westbrook's frenzied drives could set PG13 and Melo up with countless open jumpers. However, paper projections don't account for egos, and for a Big Three to be successful, somebody must accept a smaller role. It should be Carmelo- he's the most limited offensive player of the three- but years in New York have inflated his ego. George is the most mellow but also the most versatile, so the team can't afford to marginalize him, and Russ is the face of the franchise. If nobody accepts their role as the third of three, then locker room clashes and chemistry problems will arise quickly, and this team's chances at contention will evaporate.
Orlando Magic: Does a full year at power forward finally unlock Aaron Gordon's potential?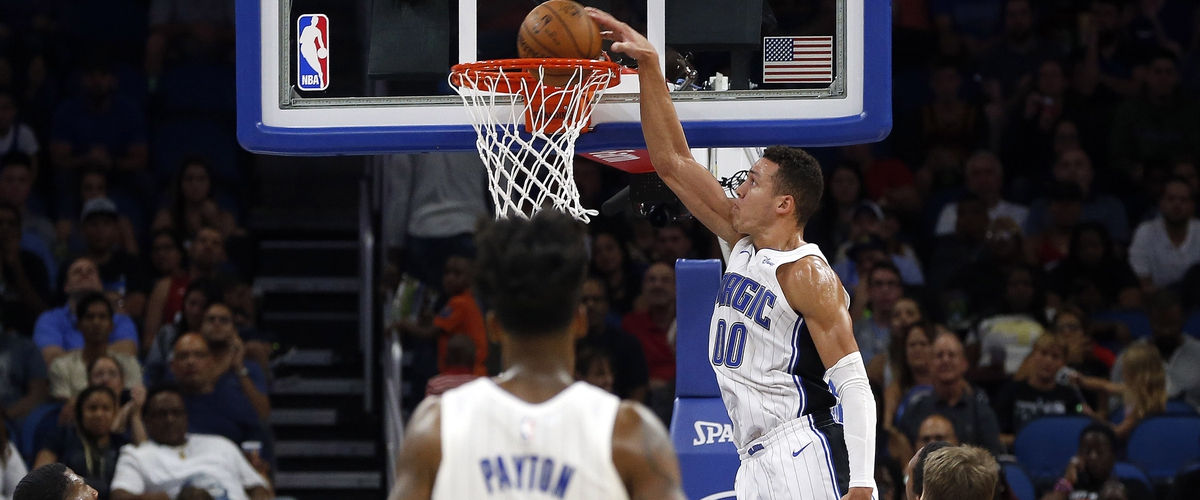 Ever since Dwight Howard left Orlando (which, by the way, feels like three lifetimes ago), the Magic have been searching for their next franchise player. In 2014, there was hope that he had been found in Arizona forward Aaron Gordon. An elite athlete, Gordon's claim to fame thus far in his career is winning arguably the best Slam Dunk contest of all time. In regular games, he's been perpetually misused and mismanaged, beginning last season as the starting small forward. However, he was moved to his natural position of power forward once the team moved Serge Ibaka to Toronto, and once that change occurred, Gordon immediately hit his stride. He's still not a great shooter, but his bounce and defensive ability works much better in the post. Let's see what a full season of Gordon at the four does for his career and the future of the Magic.
Philadelphia 76ers: How many games does Joel Embiid play this year?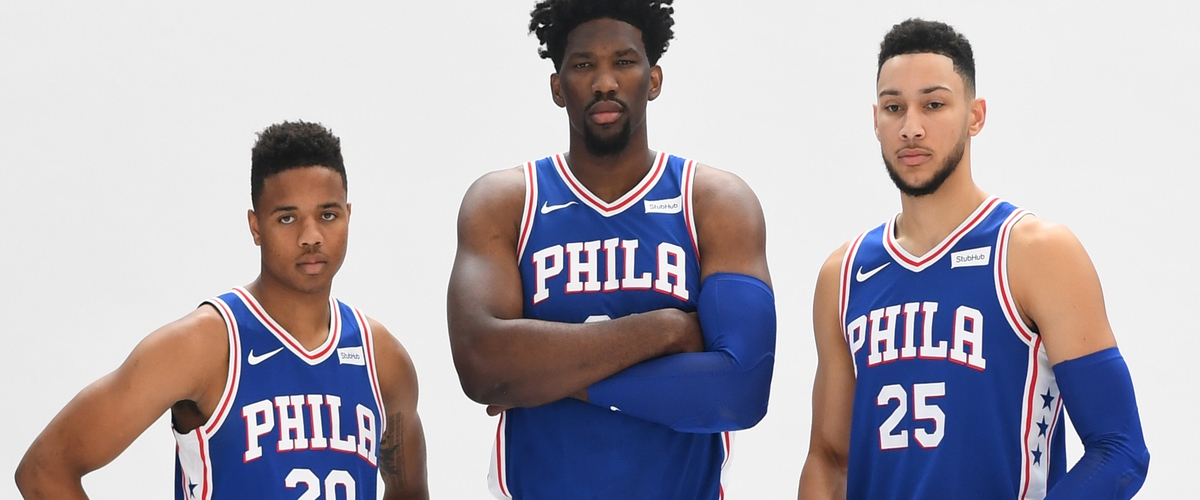 With so many recent lottery picks, Philadelphia will be one of the more intriguing squads in the NBA, but the team's potential is still low right now, and that's mainly because of the lingering concerns surrounding Joel Embiid's health. While Ben Simmons and Markelle Fultz are the last two number one overall picks and both could be franchise players in the right situation, neither's ceiling comes close to Embiid's. Incredibly, the comparisons to Hakeem Olajuwon aren't outrageous. However, Embiid has played a grand total of 31 games through the first three seasons of his career, and was only just cleared for game action last week from an injury suffered last winter. Embiid's health is one of the biggest storylines right now in the NBA, and could make the difference between Philly being a mid-tier playoff team and the first post-Warriors dynasty. Please, Joel, stay on the court. Everything is better when you play.
Phoenix Suns: Will the young prospects show enough to hope?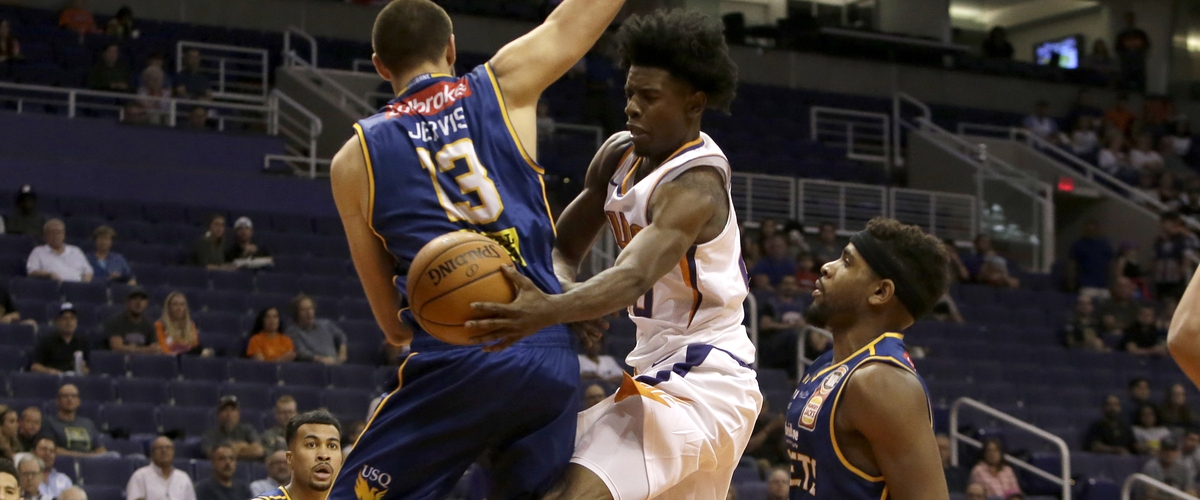 An increasingly salient narrative in NBA circles posits that the league is about to splinter between the haves and the have-nots, and do so in a way that presents have-nots little opportunity to become haves. Whether it's boring location, poor talent pool, messy bureaucracy, or a combination, there are several organizations in precarious positions that need to manage these next few years extremely well to continue staying relevant. The Suns are a clear example of this type of club. While Devin Booker is a future star, the young trio of Marquese Chriss, Josh Jackson, and Dragan Bender has left much to be desired so far, both last year and this summer. In this vein, 2017-18 will be very important in seeing the direction of the franchise. If the young guns show extended flashes of their potential, sighs of relief will echo across Phoenix. However, the alternative could see the start of indefinite futility in Arizona.
Portland Trail Blazers: How real was Nurkic's second-half performance?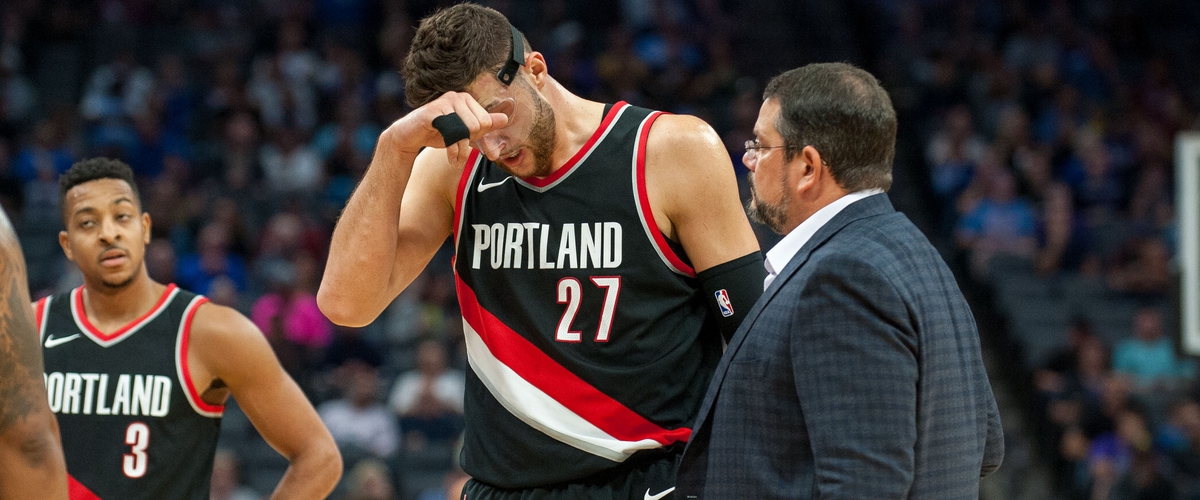 After a disappointing first half of the season, the Blazers rebounded to become the first playoff victim of the KD-era Warriors. That shift was due in large part to the acquisition of center Jusuf Nurkic from the Nuggets. Nurkic was a monster in the paint on both ends of the court for Portland, and seemed to fit better with Dame Lillard and CJ McCollum than his trade counterpart Mason Plumlee did. That said, it's up for debate whether Nurkic's performance last spring should be the expectation going forward- he has a history of similar hot streaks, and has also shown attitude issues when things don't go his way. Now, it's hard to imagine he'll lose a starting spot to Zach Collins or Meyers Leonard the way he did to Nikola Jokic, but if Portland goes 2-8 in a 10-game stretch, how Nurkic responds will be informative to setting expectations for the Blazers in the near term.
Sacramento Kings: When does De'Aaron Fox seize the reins from George Hill?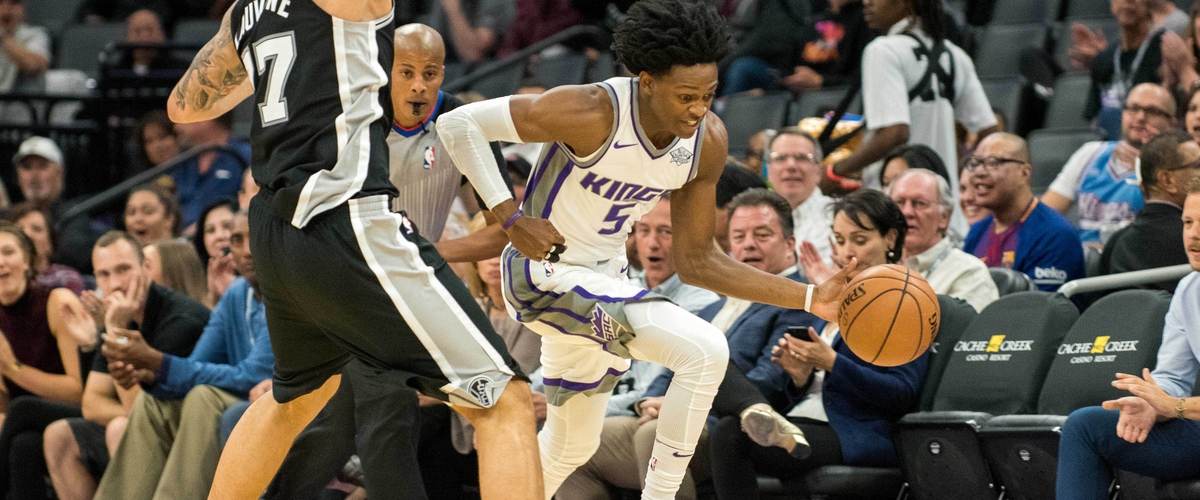 Sacramento's post-DeMarcus Cousins rebuild was given a face at the 2017 Draft when they took Kentucky point guard De'Aaron Fox with the fifth overall pick. The Kings then went into free agency sitting pretty. The future of the team was now becoming clearer, and Dave Joerger would play all 72 of his under-25 prospects significant minutes this year as they grew together. However, Divac threw a wrench in those plans, signing veteran point guard George Hill this summer. This is a smart move, as Hill will begin the season as the starter while Fox becomes accustomed to the league. However, at some point, the Kentucky product will need to seize the job from Hill, and when/whether he does is of paramount importance to Sacramento. Fox has looked great in the preseason, so it seems unlikely he'll come off the bench the whole year, but if he isn't starting by the All-Star Break, something is amiss. Pay attention to this mini-drama.
San Antonio Spurs: Can LaMarcus Aldridge recover from an 18-month media shellacking?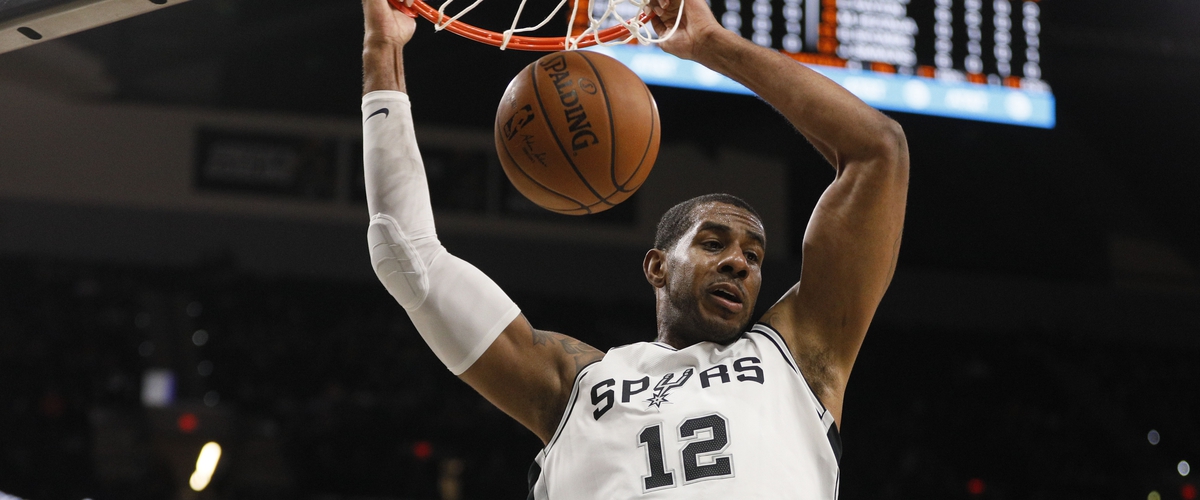 It's been quite the two-year ride for LaMarcus Aldridge. When he left Portland for San Antonio, Aldridge was hailed as the final piece in a Spurs juggernaut that would roll to a title. Not only has that not been the case, it's worked out in almost the exact opposite manner. After dominating the first two games of the 2016 Western Conference semifinals against Oklahoma City, Aldridge has essentially disappeared. He's still the second option, but time and again has come up short in big moments. Because Aldridge has underachieved so horribly, he's become the go-to Spurs scapegoat. Well, the team now needs him more than ever to compete in a Western Conference that's more competitive than ever. Duos now rule the West-Steph and KD, Harden and CP3, Towns and Butler, Russ and PG. Can Aldridge regain his Portland-era form to become Robin to Kawhi Leonard's Batman? That will determine San Antonio's ultimate fate.
Toronto Raptors: Did DeMar DeRozan really improve his jumper as he claims, and if he did, what's the ceiling here?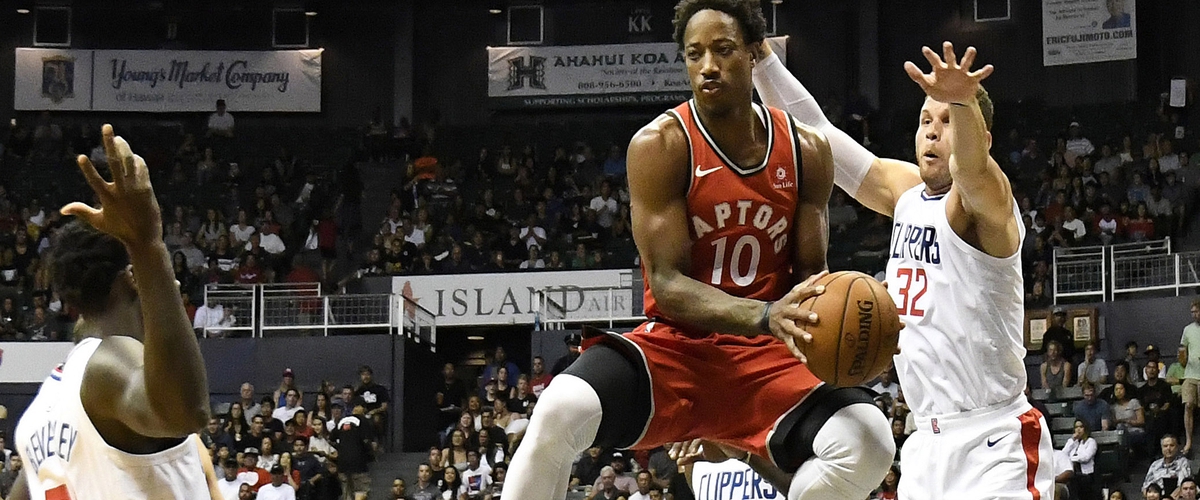 After being the flavor-of-the-month Eastern Conference challenger to Cleveland for several years, the Raptors have rapidly become old news, taking a backseat to the scrappy Celtics, swaggering Wizards, and young and frisky Bucks. However, Toronto's All-Star two-guard DeMar DeRozan may have reopened Toronto's window of contention, as he claimed this summer that he was adding a three-point shot to a notoriously one-dimensional offensive attack. Claims like this are always dubious, especially with someone like DeRozan, who apparently refused to shoot threes at the All-Star Game, an event where Dwight Howard shoots threes and Isaiah Thomas tries to dunk. If DeRozan won't shoot threes there, he won't ever. However, if DeRozan really did cure his jumper phobia, he'd immediately become a legitimate franchise player capable of leading his team to at least the conference finals. Hold on to that hope, Toronto!
Utah Jazz: Can Rodney Hood be the lead offensive option on a playoff team?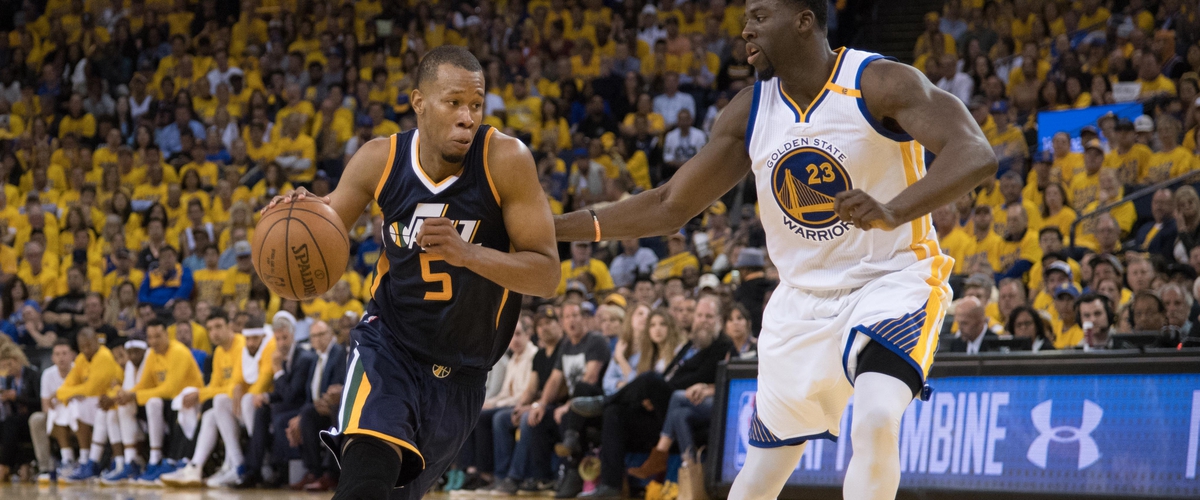 In a post-Gordon Hayward reality, Rudy Gobert is now the face of the Jazz. However, unlike most franchise players, he's not capable of being a top offensive option. So, where does Utah turn? This summer, we found out they're turning towards Rodney Hood. While analytics support Hood being able to make the leap, common sense raises some questions. Hood is quite injury-prone, and relying so heavily on somebody that might be on the court for 50 games a year is extremely frustrating- just ask Embiid's Sixers or Brandon Roy's Blazers. Hood's performed well in the preseason, which is promising, but once real game action starts, he and Utah's playoff viability will be tested. Thankfully, Hood might not have to carry this load for a while- his backup, Donovan Mitchell, will probably usurp him in due time- but Gobert and Ricky Rubio's primes are rapidly approaching, so the pressure is on until injuries or Mitchell stop him.
Washington Wizards: Is John Wall the second-best player in the East?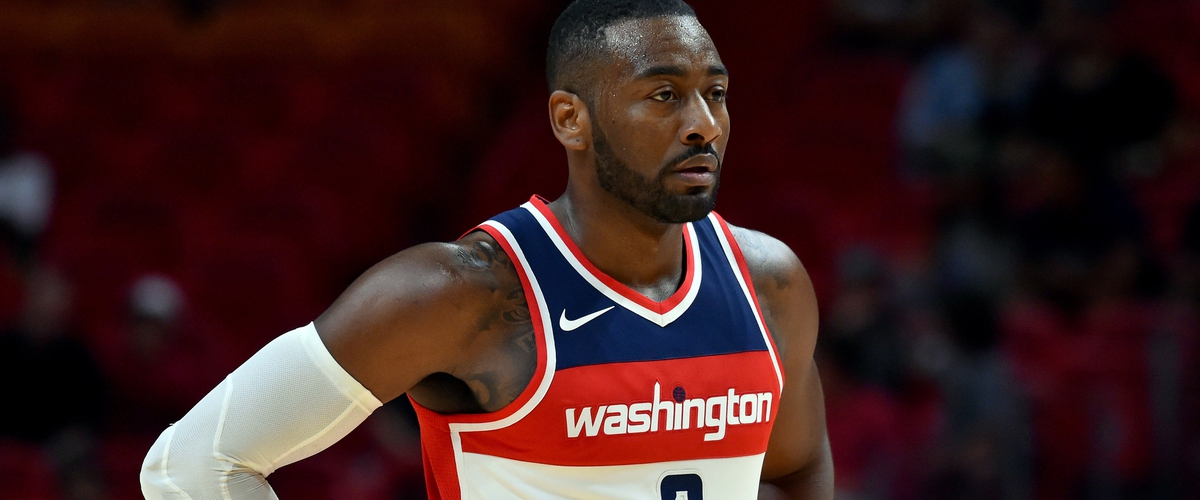 After getting double knee surgery last summer, John Wall played fully healthy for the first time and finally showed himself to be a top-tier franchise point guard. Wall is unstoppable in transition, and his half-court game is also significantly improved. As Wall reaches his athletic peak, the Wizards have reached the top of the Eastern Conference, and now face a golden opportunity they can't waste. While the Cavaliers and Celtics are arguably more talented than Washington, both experienced significant roster turnover this offseason, and will need time to develop chemistry. The Wizards don't have this issue, and in the early weeks and months, while Boston and Cleveland experience growing pains, can seize the Eastern Conference and establish themselves as a legitimate challenger to Cleveland's throne. If Wall wants a title, the early portion of the season will show us how up to the challenge he and his team are.
---