Mock Draft 1.0: Tankathon Season is Here
Both the NBA and college basketball seasons are now in full swing, and while teams like the Warriors, Cavaliers, Rockets, and Celtics have their eyes on the Larry O'Brien Trophy, clubs like the Bulls, Hawks, Kings, and Suns are chasing a more long-term goal: a high lottery pick in the 2018 draft. While probably not as deep as last year's group (for goodness sakes, the 27th overall pick might be a top-3 rookie this year, shout out to Kyle Kuzma), next June's potential crop of talent is still relatively full of talent, with three or four franchise-altering prospects headlining the group. Again, my mocks account for team needs- this isn't a big board- and the standings are as of January 5th. Let's get into it.
1. Atlanta Hawks - Luka Doncic- SG, Real Madrid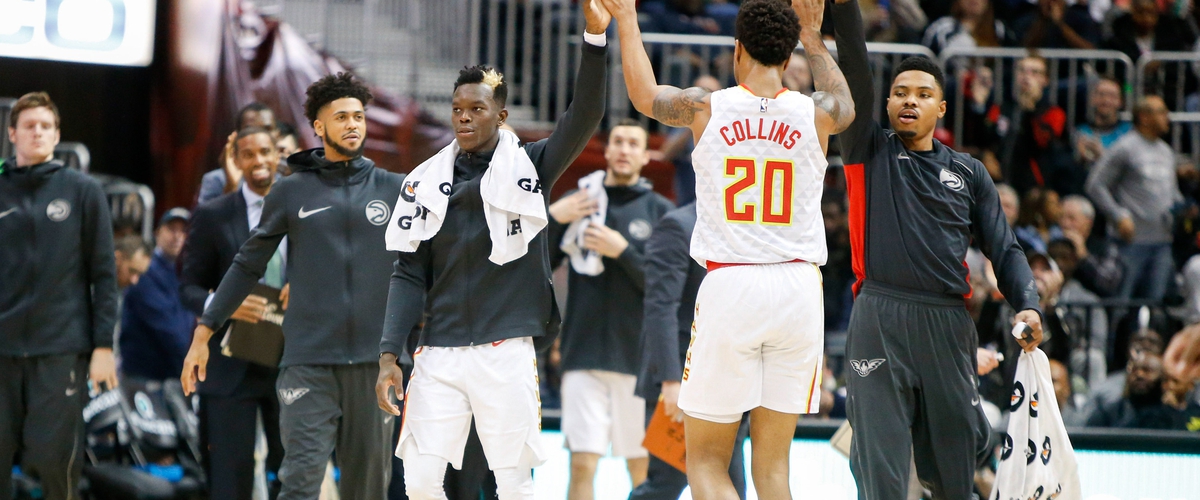 Doncic is not the flashiest top prospect, but you'd be hard-pressed to take anyone but him with the first overall pick. At just 18 years of age, Doncic has years of experience playing with grown men in the ACB and EuroLeague (essentially the Triple-A to the NBA's major leagues), and if you're not impressed with that level of competition, he was arguably as good as countryman Goran Dragic in leading Slovenia to the EuroBasket title this summer, beating back competitors like Kristaps Porzingis and the Gasol brothers. While not necessarily an elite athlete, Doncic's elite combination of size (he stands at 6'8"), playmaking (seven assists per 40 minutes in ACB competition), versatility and unprecedented production for his age make him an easy top pick. Plus, the Hawks have a glaring need alongside Taurean Prince and Kent Bazemore on the wing that Doncic would immediately fill.
2. Boston Celtics (via LA Lakers)- DeAndre Ayton- C, Arizona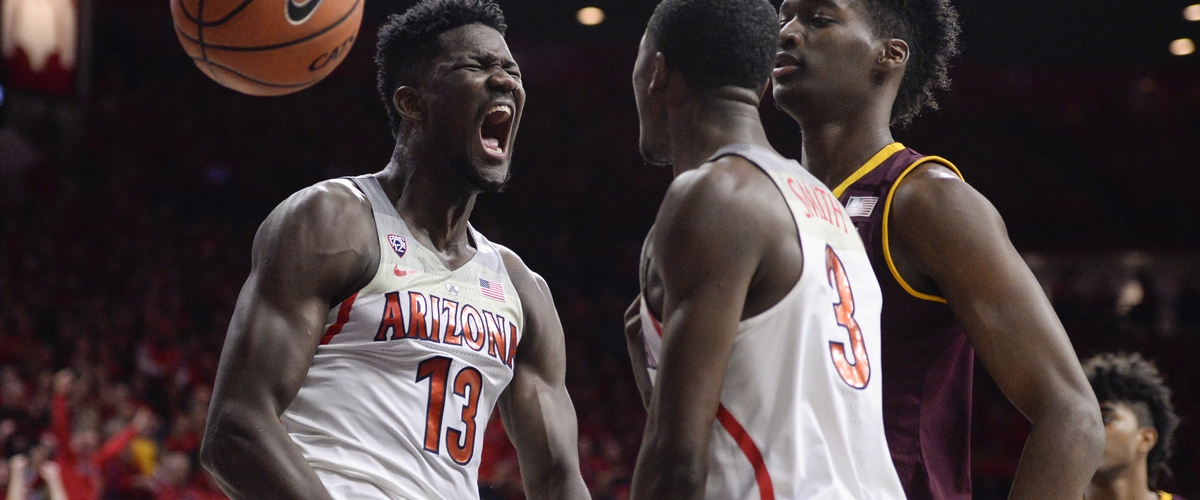 Somehow, the Celtics are both a top five team in the NBA and are on pace to pick in the top five of the draft. That being said, this continual balance between asset accrual and playoff contention has created a bit of a roster clog. They could trade this pick for an established superstar like Anthony Davis, or could use it to select a superstar-level player who wouldn't play big minutes right away due to the team's supreme depth. With Kyrie Irving, Jaylen Brown, Jayson Tatum, and Gordon Hayward, there are four All-Star caliber guards and wings to build around for the foreseeable future, so the only conceivable position to target with this pick is big man, and Ayton is the best available. The potential of a physical monster like Ayton stretching the floor and blocking shots is massive, and Brad Stevens would get the absolute most out of him. If Boston hadn't locked in a 2020s Finals run as of right now, picking Ayton would do so.
3. Orlando Magic- Michael Porter Jr.- SF, Missouri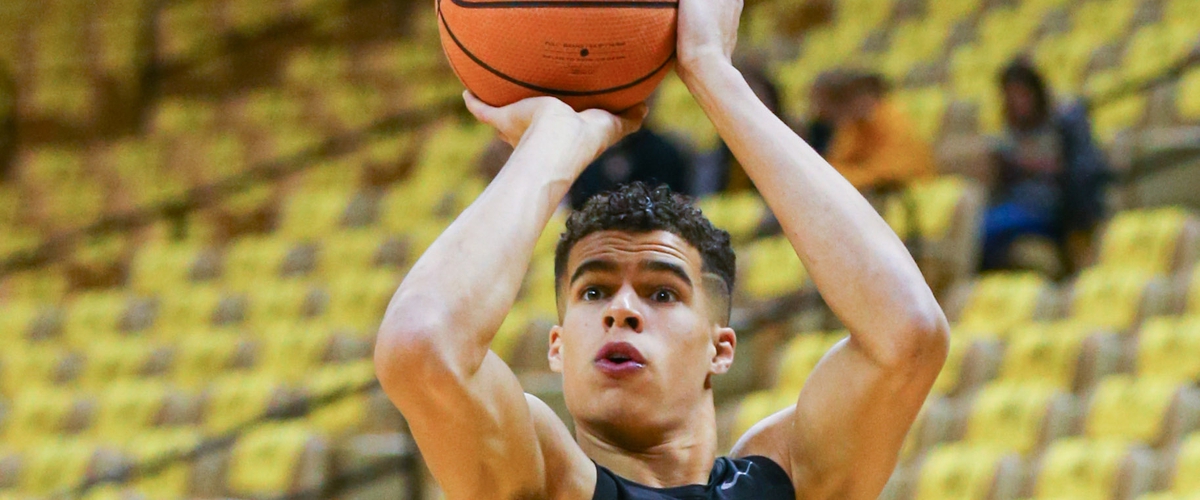 This is a god dream! The Magic have lacked a star-level talent since the Dwight Howard trade, but now, especially with long-term injuries to Nikola Vucevic and Terrence Ross, the possibility of that drought ending looks more promising than ever. Marvin Bagley is certainly a better prospect than Michael Porter (especially considering Porter's spinal injury), but he makes the frontcourt crowded with Aaron Gordon and Jonathan Isaac. Porter, on the other hand, is an outstanding fit in Orlando. Yes, a 6'10" wing who oozes buckets would fit on any team in the modern NBA, but starting him at the 3 alongside Gordon and Jonathan Isaac makes for an absolutely devastating two-way frontcourt. Porter isn't the strongest defender, but he'd have a size advantage over almost every wing he matched up against, making the Magic a perfect team for him. Injuries are awful and never come at a good time, but Gordon, Vucevic and Fournier can't sit out long enough. Orlando needs this pick.
4. Memphis Grizzlies- Marvin Bagley III- PF, Duke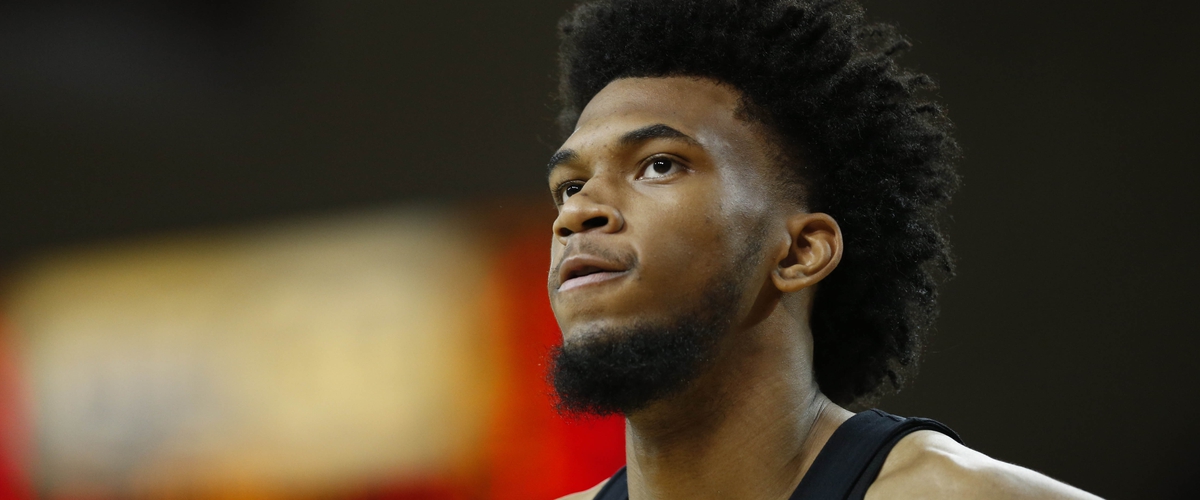 If the Grizzlies have the fourth overall pick, then the total lack of supporting talent around Mike Conley (when he returns) and Marc Gasol transcended the team's star power, making for one of the worst four teams in the league. In this scenario, it's very unlikely that the two franchise centerpieces will stick around long-term for the inevitable rebuild. Marvin Bagley is the only prospect on the board with likely franchise player status. Bagley runs up and down the court with confidence and intensity in a way vaguely reminiscent of Grit n' Grind, patrols the paint on both ends, and his high-flying athletic game would be a welcome jolt to a young and relatively talentless roster. If he's picked with Gasol and Conley still on the roster, Memphis would actually be a watchable team until they depart, but Bagley is one of the rare players who can make a team telegenic on his own. He'd be a uniquely intriguing fit in Memphis.
5. Sacramento Kings- Jaren Jackson Jr.- PF, Michigan State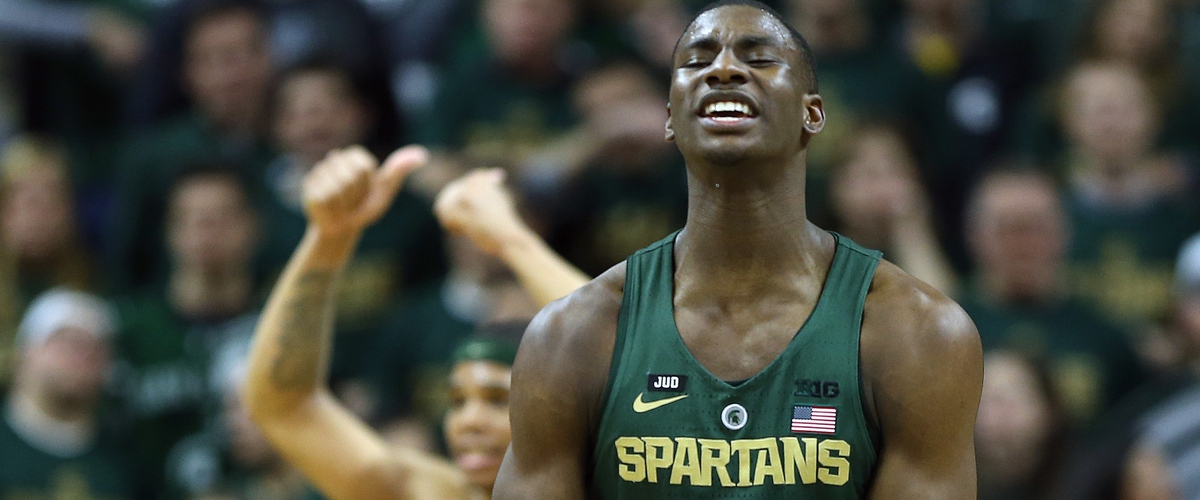 Jaren Jackson Jr. is a good prospect with an NBA pedigree whose game, while lacking polish, also lacks many holes. This "safe bet" status makes him a good fit on a Kings team which, despite a horde of recent first-round draft picks, has few long-term assets. That being said, if Jackson is Sacramento's lottery pick, this season was a failure. De'Aaron Fox is unquestionably the team's best asset, but as long as he can't shoot, his ceiling is limited. Sacramento needs a top-5 pick to land one of Doncic, Ayton, Bagley, Porter, or Mohamed Bamba, somebody who can bring All-Star potential for the next decade of Kings basketball. No disrespect to Jackson, he's going to be solid- anyone who can block shots, shoot threes, and run the floor fluidly has a shot to stick in the league for a while. He's just of more use to a team with established or potential stars but needs complementary talent.
6. Dallas Mavericks- Mohamed Bamba- C, Arizona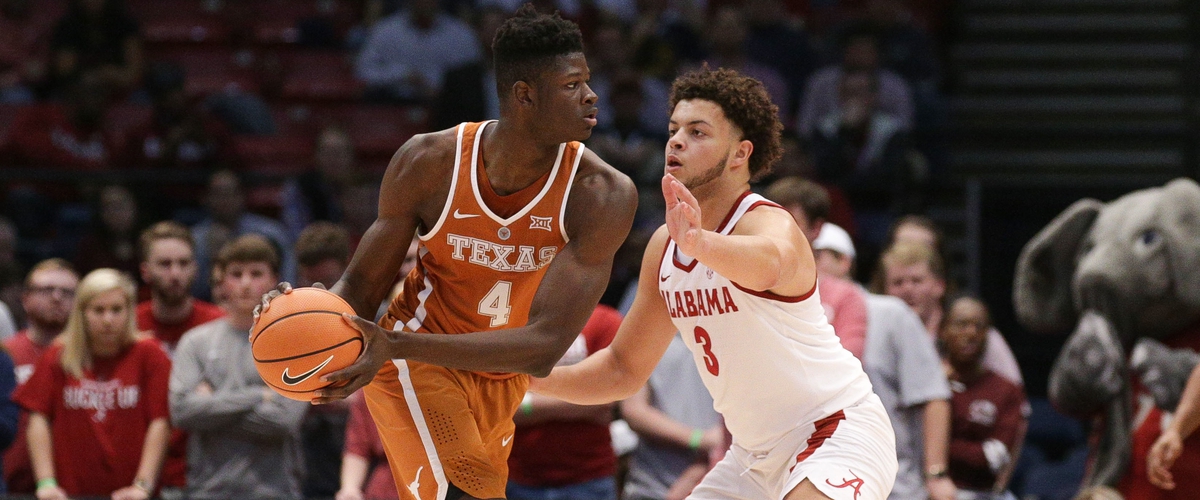 With former franchise center Nerlens Noel injured and out of the rotation, Dallas is in need of a franchise center. With Dennis Smith and Harrison Barnes as the new ostensible centerpieces and Seth Curry, Yogi Ferrell, and Dwight Powell as up-and-coming role players, Mark Cuban's club is now only missing a star big, and Bamba is the best big left on the board by a wide margin. With a 7'9" wingspan and fluidity uncommon for his size, Bamba is a true defensive anchor-level presence, one lacking among this young core, and can guard almost anyone who steps foot on a basketball court. His offense is very much a work in progress, though he has shown the potential to hit jumpers and finish around the basket. Bamba doesn't show consistent effort or good body language most of the time, but his intellectual curiosity on and off the court makes him and Rick Carlisle kindred spirits, much moreso than most of the young players Carlisle famously disdains. This is a natural pairing.
7. Chicago Bulls- Miles Bridges, SF, Michigan State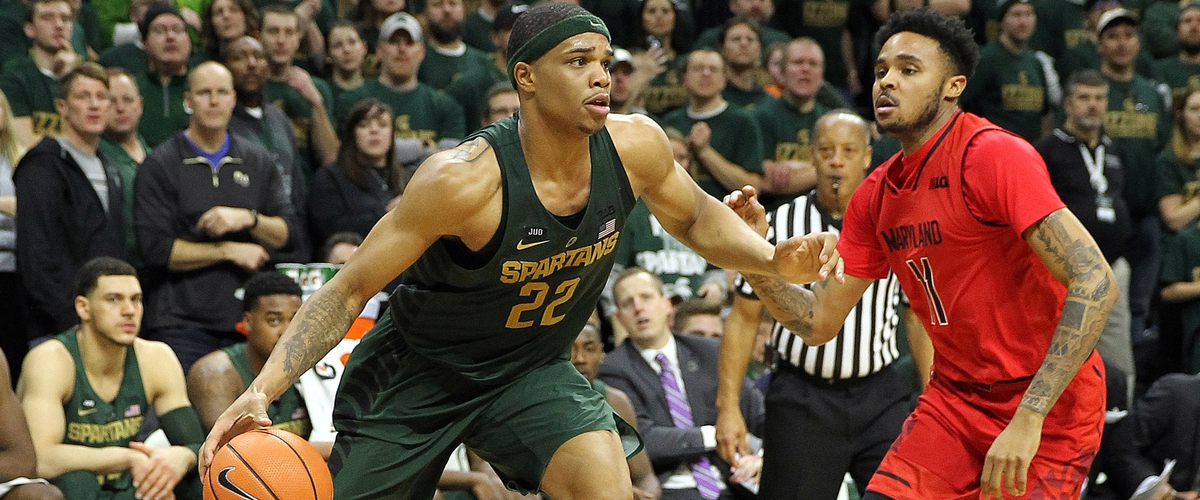 Much like Sacramento, Bridges is the best role player type prospect on the board, and his physique, versatility, and athleticism are a perfect fit in the NBA (and he is a legitimate fit on the Bulls). That being said (and as a Bulls fan, I really cannot stress this enough), CHICAGO NEEDS TO START TANKING HARD! While winning 10 of 12 and seeing players like Kris Dunn and Lauri Markkanen start to show extended flashes of the players they could become is really exciting and gives Bulls fans hope, the record needs to revert back towards the 3-20 start era. Young players typically hit a wall and struggle through the winter, which is good news for the tank, and trading veterans like Nikola Mirotic and Robin Lopez can also help to accomplish this goal, but the Bulls are made up of high-motor, chip-on-the-shoulder prospects like Dunn and David Nwaba who play hard every night, and won't simply let the Bulls fulfill their plan.
8. Phoenix Suns- Collin Sexton- PG, Alabama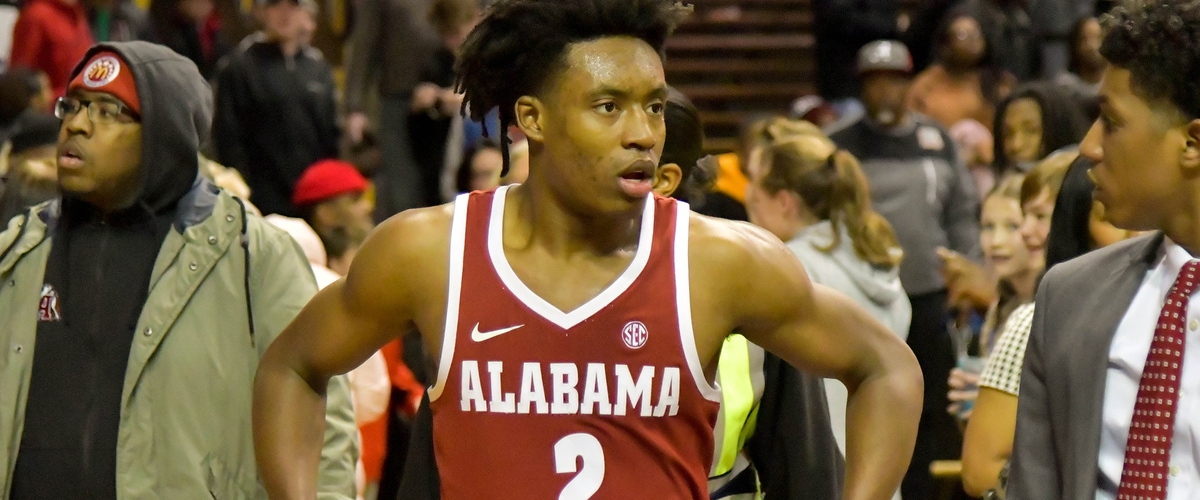 The Suns (theoretically) have four long-term starters in Devin Booker, Josh Jackson, TJ Warren, and either Marquese Chriss and Dragan Bender (who's better? Are either of them good? Who cares?), with the point guard spot vacant. Sexton, while undersized and an improved but still subpar shooter, is one of the most competitive players in college basketball and a supreme athletic talent. The Suns are infamous for their total indifference to defense, and while Sexton probably can't solve that issue on his own, his competitive streak would hopefully osmose at least slightly into the team dynamic. At the very least, a locked-in Sexton and Josh Jackson would undoubtedly produce several near-fights or actual fights. Who's not excited for that three-day news cycle?
9. Charlotte Hornets- Kevin Knox- SF, Kentucky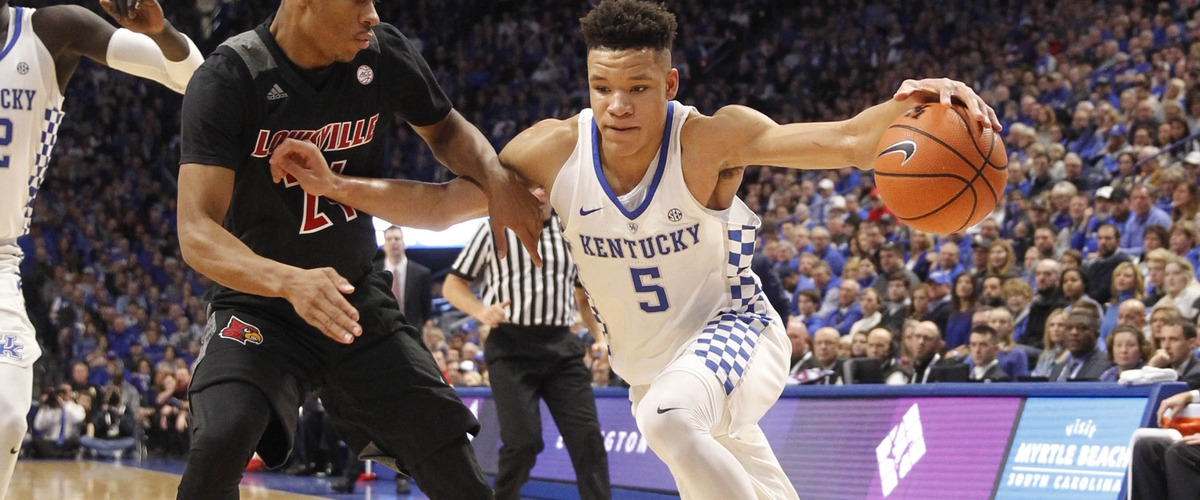 Show me a person who gets excited about the Charlotte Hornets, and I'll show you a truly dedicated basketball fan. There is nothing about the Fighting Kemba Walkers that makes me excited about this team- not even Dwight Howard shooting mid-range jumpers or Malik Monk's irrational confidence. Drafting Knox keeps that ethos. The Florida native has two-way wing potential- he's long, shoots threes, and can get to the rim. While becoming a Paul George type is certainly in the cards, weaknesses like inconsistency and poor body language make it seem more likely that Knox just becomes a solid forward, complementing the rest of Charlotte's solid yet unremarkable core. Unfortunately, there's none of Michael Jordan's favorite prospects this year- lottery-quality white big men. At least then there would be humor in the banal.
10. Cleveland Cavaliers (via Brooklyn)- Mikal Bridges- SF, Villanova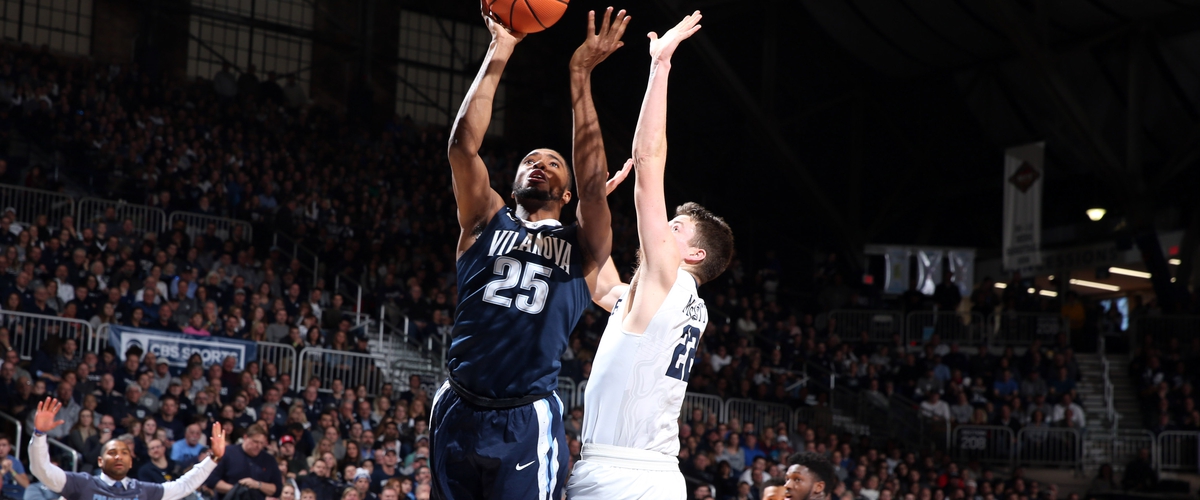 Ah, now this is exciting! On draft night, barring an incredible bit of news between now and June, LeBron James' status on the Cleveland Cavaliers going forward will remain in question. As such, Koby Altman and Cleveland's front office must do everything in their power to attempt to convince the King to want to stay in his hometown, which, on draft night, includes picking players that can immediately help in the fight against the Warriors. As a long and lanky wing who shoots, Mikal Bridges fits the bill. The Cavaliers' wing rotation has shown its age this season. Somehow, Jeff Green is the most consistent wing on this team in terms of both effort and production. Bridges' only major weakness is shot creation, a task that will not be asked of him playing alongside LeBron (maybe), Isaiah Thomas and Kevin Love. Bridges would help out LeBron if he decides to stay, and be a perfect complementary piece for the likely rebuild if LeBron skips town.
11. Utah Jazz- Dzanan Musa- SF, Cedevita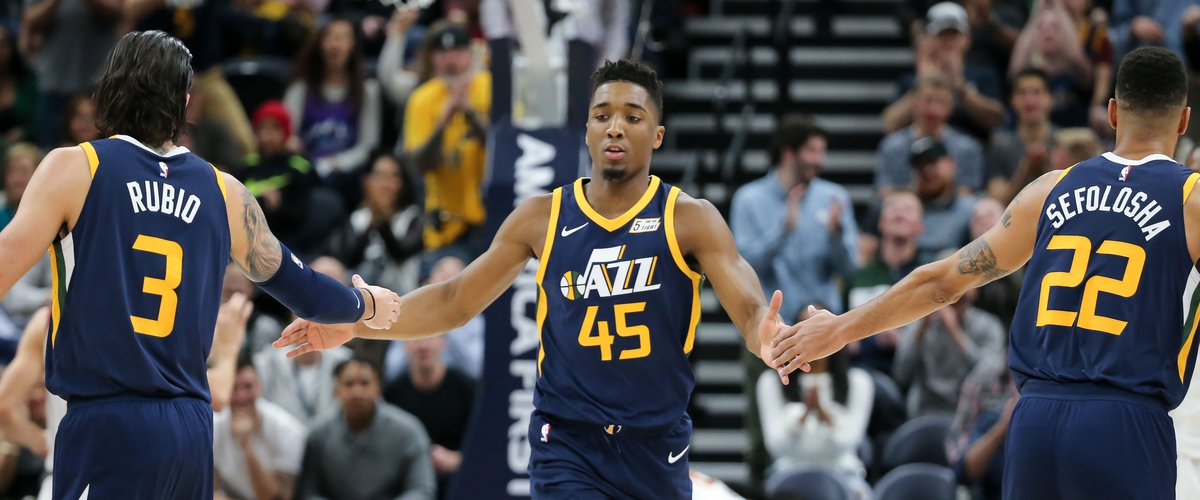 With Ricky Rubio, Donovan Mitchell, and Rudy Gobert, the Jazz's defensive ceiling over the next decade is exceptionally high. It's the offense that has substantial room for improvement. Mitchell has averaged 24 points per game on 51% shooting in the month of December, emerging as a future stud, but he'll need some help. Rubio and Gobert aren't shot creators. Joe Ingles is 30. Derrick Favors is an expiring contract. Rodney Hood is always injured. Enter Dzanan Musa. The 18-year old is as aggressive a scorer as you'll find for his age, averaging 15.4 points per game on 53.8% shooting in the Adriatic League, and has improved as a passer. He tends to be a black hole at times and doesn't project as a plus defender, but any shot creation will help this Utah team going forward.
12. Los Angeles Clippers- Robert Williams- C, Texas A&M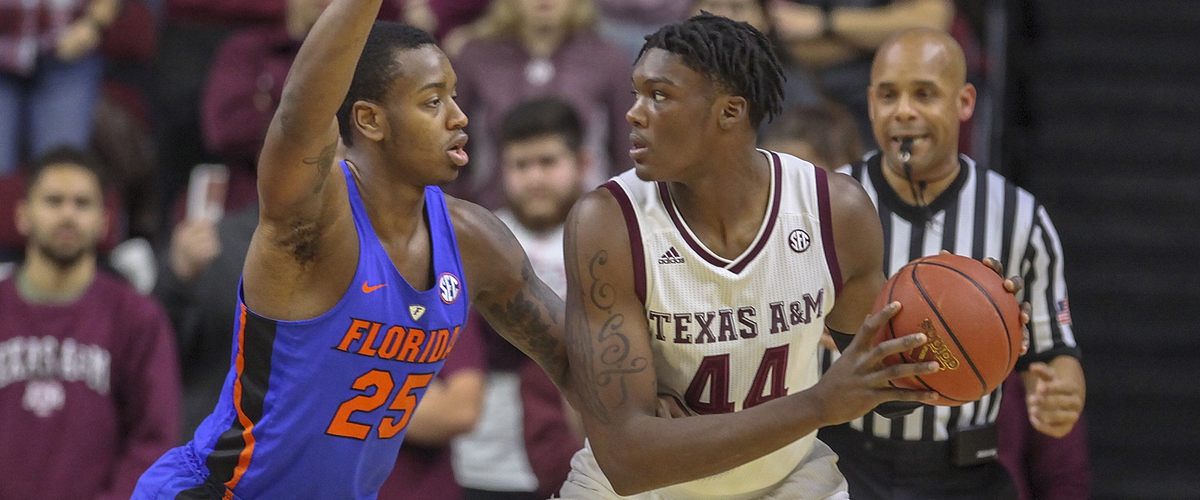 The Clippers are in a Grizzlies-lite situation. This may not seem to be the case, as Doc Rivers' club is certainly more talented on paper, with All-Stars like Blake Griffin and DeAndre Jordan alongside proven veterans in Danilo Gallinari, Lou Williams and Patrick Beverley. That being said, long-term injuries to Griffin, Gallinari and Beverley have given the team a glimpse of its future, which, like Memphis', looks grim. This has brought up talk of a rebuild, and the move most associated with such a rebuild would be a trade of Jordan. The center has a player option at the end of this season, and if this season ends as poorly as it's going currently, could choose to leave town. If Jordan does leave, LA could draft his replacement in Robert Williams. If Williams plays more consistently and continues to develop his body and skills, the "Texas A&M alum rim-running 5" role will stay intact into the next decade of Clippers basketball.
13. New York Knicks- Bruce Brown- SG, Miami (FL)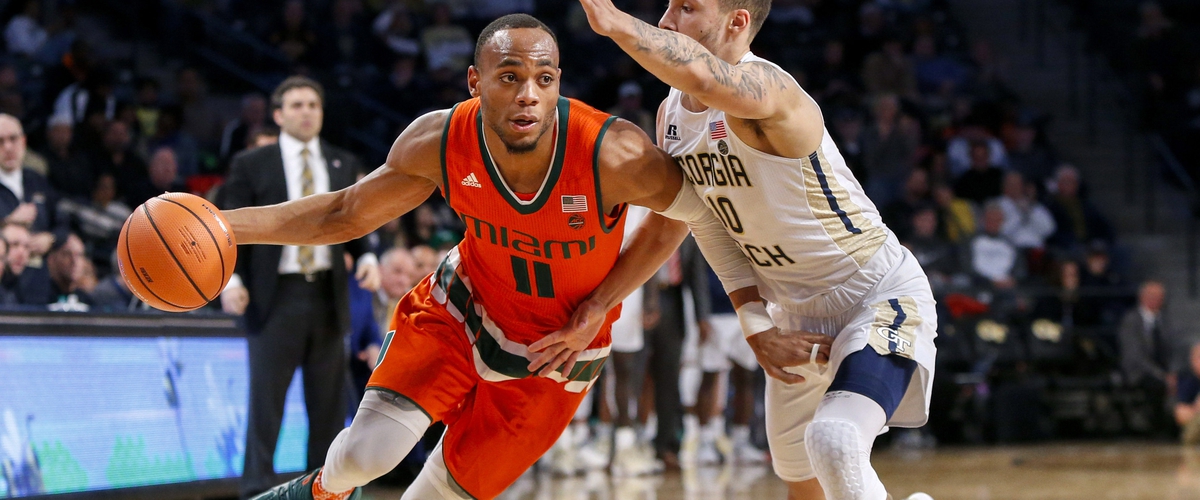 Brown is the perfect Knick, both fit-wise and aesthetically. In terms of team needs, Brown is a multifaceted offensive talent, averaging 10.2 points, 7.5 rebounds, and 4.7 assists per game on a highly ranked Miami squad. He can shoot, make both simple and difficult passes, and defend multiple positions with his length. The Knicks lack shooting outside of Courtney Lee and Doug McDermott, and Brown would form the backbone of a dynamic perimeter defense with rookie point guard Frank Ntilikina. The Miami sophomore would also be a hit at Madison Square Garden. With his muscle-toned physique, high motor, and propensity to throw down rim-rattling dunks, Brown would be an instant fan favorite in the arena where role players are often worshiped just as much as superstars. In every way, this pick works (except for the way where they should tank to get deep into the lottery, but let's not ruin the fun).
14. Philadelphia 76ers- Justin Jackson- SF, Maryland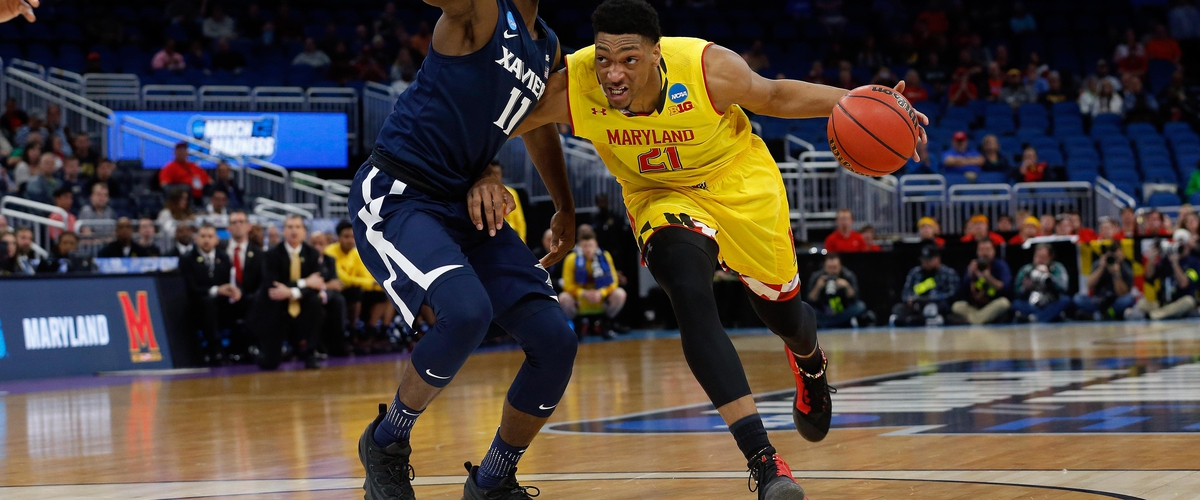 Jackson is the OG Anunoby of this draft class. Beset by a recent season-ending injury, his monstrous physical tools and developing skill set make for a sleeper who could rise as the draft gets closer. Jackson's torn labrum could provide an explanation for a 20-point dip in three-point percentage, and if his shot returns to form when he's healthy, the combination of a 7'3" wingspan, shot-making potential, and improving handle makes Jackson the prototype of a 3-and-D wing. Imagine the two-way potential of a lineup with Ben Simmons, Markelle Fultz, Robert Covington, Jackson, and Joel Embiid. Right now, shooting and versatile defense are the keys to winning high-level playoff matchups- just ask the Warriors. Landing now long wings who can shoot could catapult the Sixers from a perennial playoff contender to the future dynasty Sam Hinkie once envisioned.
15. Indiana Pacers- Trevon Duval- PG, Duke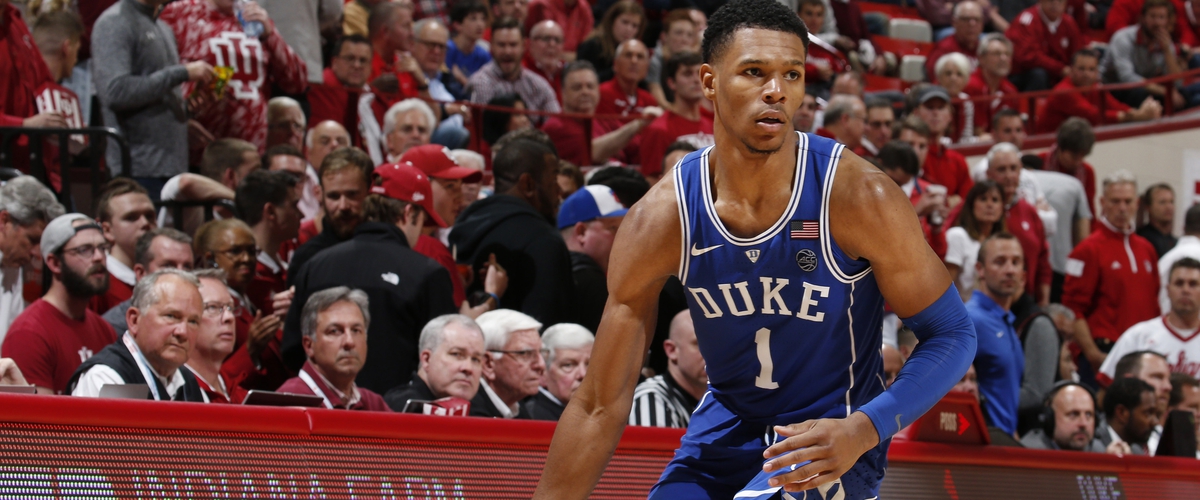 In typical Pacers fashion, their record is 19-19, stuck between the tanking zone and true playoff contention. That being said, this season has been an unmitigated success. Victor Oladipo is an All-Star lock, and combined with the stellar play of Domantas Sabonis, has almost made the Paul George trade a win for GM Kevin Pritchard. Those two, alongside big man Myles Turner and injured swingman Glenn Robinson III make up the group to build around going forward. All that's missing is a point guard, and the last remaining potential-laden lead guard in this draft is Duke's Trevon Duval. A tremendous athlete with lockdown potential on defense and an improving feel, he could be special at the next level. A seriously broken jumper is the only knock on Duval's game, and that issue could even be mitigated slightly due to the improved spacing in the NBA game. This is both a high-floor and a high-ceiling pickup.
16. Portland Trail Blazers- Troy Brown Jr.- SF, Oregon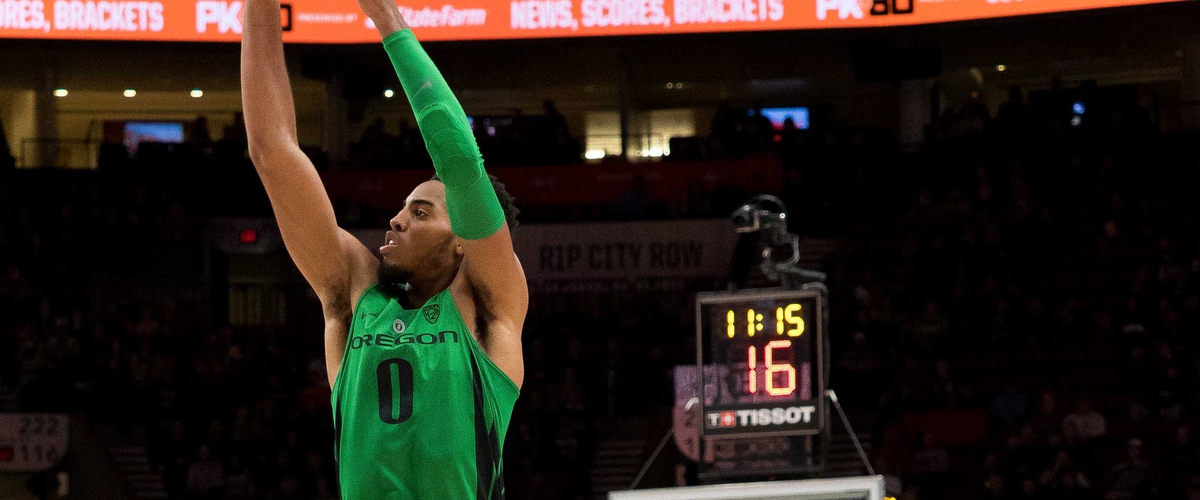 From Timofey Mozgov to Joakim Noah to Chandler Parsons, the summer of 2016 saw plenty of average to below-average players sign absurdly large contracts in the NBA's first year of an increased pool of free agency money. Among the worst contracts handed out that summer was that of Evan Turner's in Portland. The $70 million-dollar man has disappointed to the tune of 8.8 points and 2.9 assists on 43.1% shooting in his 102 games in the Rose City. Turner's contract has been an albatross for Portland, hampering their ability to make any personnel moves, but if they could offload it, Brown can provide the same skills Turner was brought in to provide at a fraction of the price. While the McDonald's All-American is still raw and might forgo the 2018 draft to continue improving under the guidance of Dana Altman, his swingman playmaking profile and similar lack of shooting would fill Turner's role while freeing up Portland's cap space.
17. New Orleans Pelicans- Lonnie Walker- SG, Miami (FL)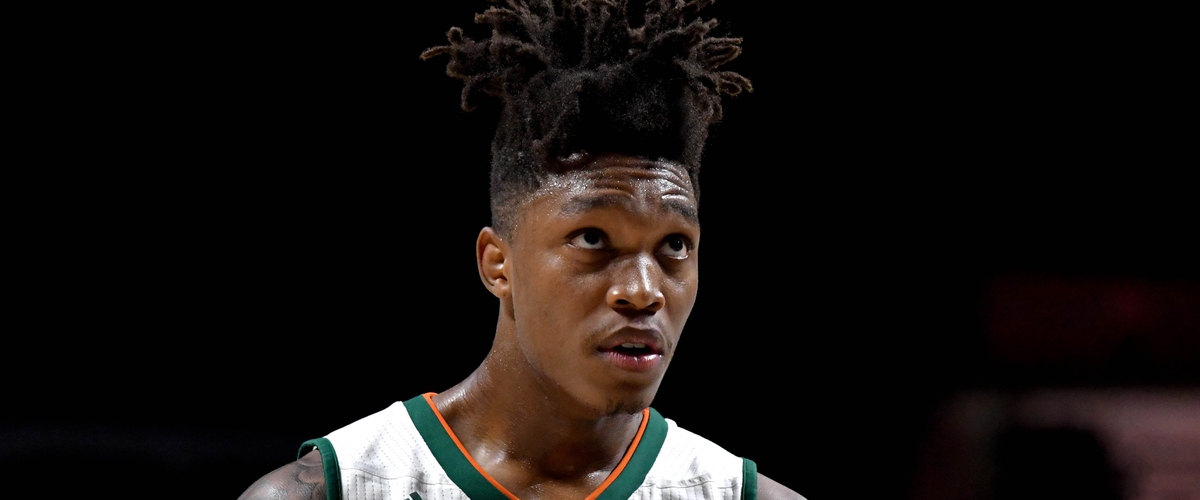 The Pelicans are in somewhat of a bind. DeMarcus Cousins can leave in free agency this summer, and Anthony Davis can leave the following summer. With the fate of the team's two superstars up in the balance, how do they approach the draft? A Cousins trade to Cleveland or Washington that garners several picks in return might be the optimal approach, especially if Cleveland coughs up its Brooklyn Nets pick, but a trade is impossible to predict at this moment. So, they draft for need here, picking the Miami wing Lonnie Walker. This selection is certainly more far-sighted than near, as Walker has yet to fill out his frame and hasn't put up great numbers so far during his freshman season. That said, his combination of shooting and length is perfect for the modern league and stands out at this point in the draft, especially for a New Orleans team that has played Darius Miller and E'Twaun Moore significant minutes this season.
18. Denver Nuggets- Trae Young, PG, Oklahoma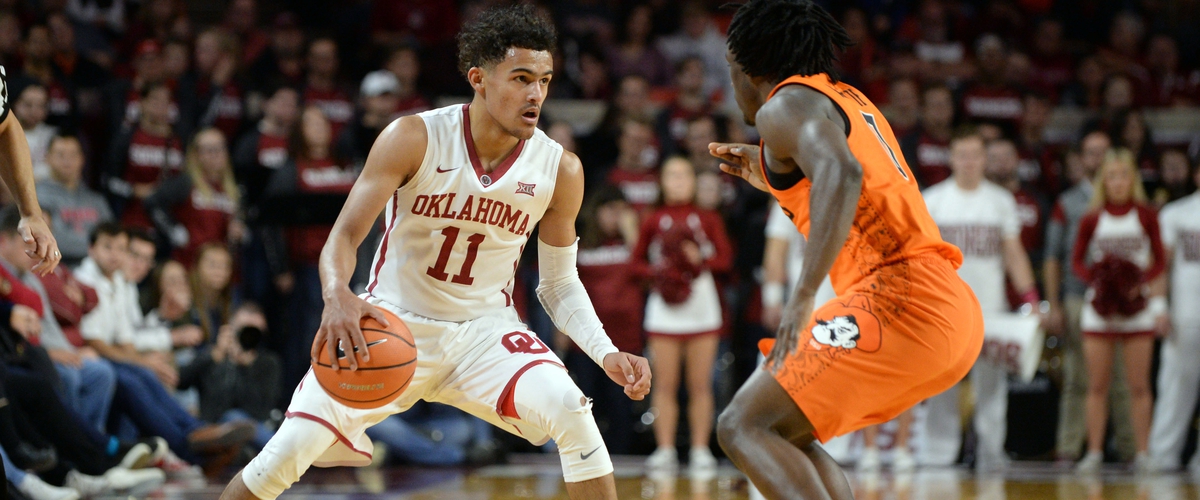 And we've arrived at the flavor of the month, a phrase most often used derisively, but not so here. Trae Young has been marvelous through his first 11 games of college basketball, and his current averages of 28.7 points per game and 10.4 assists put him on pace to be the only player in NCAA history to lead the country in both categories. Young has had the eternal green light since Day One, and has certainly made the most of that opportunity. Anyone who compares him to Steph Curry needs to stop doing that, but Young's skill set- effortless pull ups from 30 feet, breaking defenders down off the dribble, finishing through difficult angles at the basket, and finding the open man from anywhere on the court- is definitely similar. I want to see Young against NBA-caliber athletes and length, but the diminutive lead guard has exceeded even the wildest expectations thus far.
19. Phoenix Suns- Wendell Carter- C, Duke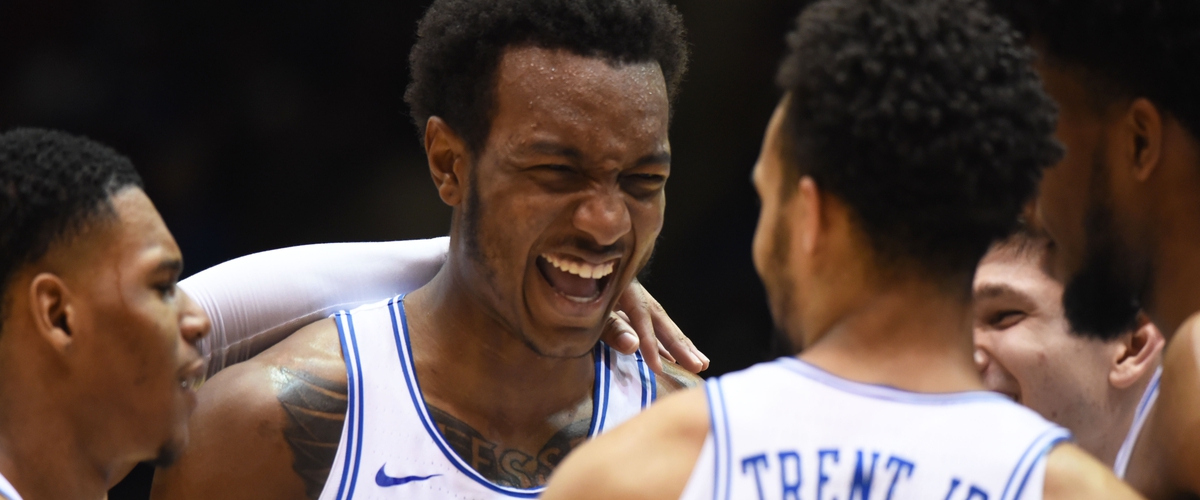 Devin Booker is playing at an All-Star caliber level, and TJ Warren is slowly mastering the midrange, but much like the Kings, Phoenix has whiffed on most of its recent draft picks. Josh Jackson has looked overmatched for most of his rookie season, and the probability that Marquese Chriss and Dragan Bender are in the league in four years drops with every passing day. The Suns just need a safe bet, a well-rounded prospect whose bust potential is minimal, and in that case, they should target Duke's Wendell Carter. The forgotten man amongst Duke's roster of McDonald's All-Americans, Carter is a solid, versatile big. He's a high IQ player who bullies people in and around the paint. The Atlanta native can make a jumper, but that's not an especially large part of his appeal, and his ceiling is limited due to a lack of explosion, but Carter will be a pro for a long time, which is more than the Suns can say about Chriss or Bender.
20. Detroit Pistons- Anfernee Simons- SG, HS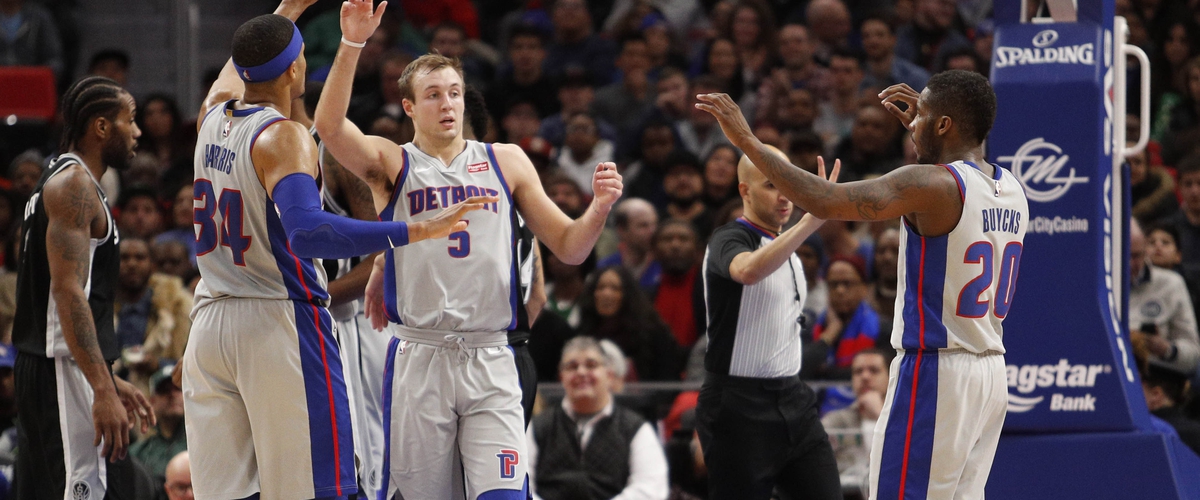 To many NBA fans, the Pistons are fairly stale. Despite the improvements of several starters this season, they still play an outmoded, old-fashioned brand of basketball centered around a traditional big man (Andre Drummond) who, due to his better-but-still-bad free throw shooting, is mostly unplayable in important moments. With his job on the line, Van Gundy should try to throw some chaos into this rather predictable mix, and the only bona fide high schooler on the board is the way to go. Simons has through-the-roof offensive upside, as he is an explosive athlete who's shown the ability to hit pull-up jumpers. The defense could come as well, but as Simons is in high school, he isn't super strong yet, so that will take a while. There'd be a lot of G-League in the early days of Simons' career-especially with a coach in Van Gundy who, like Thibodeau, isn't keen on playing young players-but he's 18. He has nothing but time to grow.
21. Milwaukee Bucks- Khyri Thomas- SG, Creighton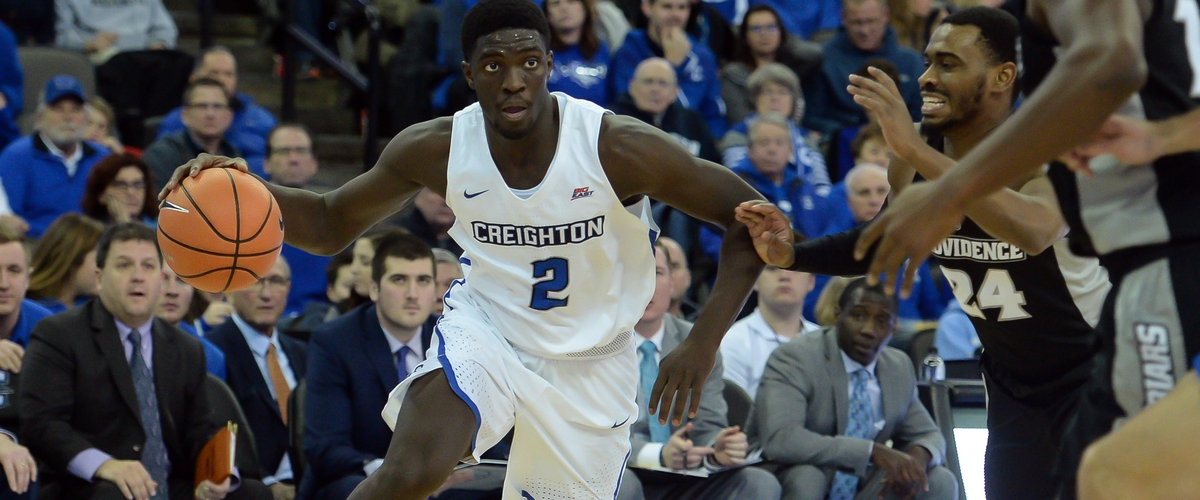 One of this season's breakout prospects, Thomas is a perfect Milwaukee Buck. At 6'3" with a 6'10" wingspan, he can guard multiple positions, and shoots 39.4% on threes on over four attempts per game. Despite Giannis Antetokounmpo's consistently outstanding play, the Bucks have generally underwhelmed this season due to a very subpar supporting cast. Sure, Eric Bledsoe, Khris Middleton and Malcolm Brogdon have played well, but when DeAndre Liggins is playing key minutes, it's time to make a change. A potential lineup of Bledsoe, Thomas, Middleton, Giannis, and Thon Maker would be filled with length and shooting. That five would be the bastardized version of Stan Van Gundy's late 2000s Magic offense, with Giannis acting as the big man (Dwight Howard), and the others as the shooters (Jameer Nelson, Rashard Lewis, JJ Redick, and Hedo Turkoglu). Let's recreate that, please.
22. Minnesota Timberwolves (via Oklahoma City)- Tyus Battle- SG, Syracuse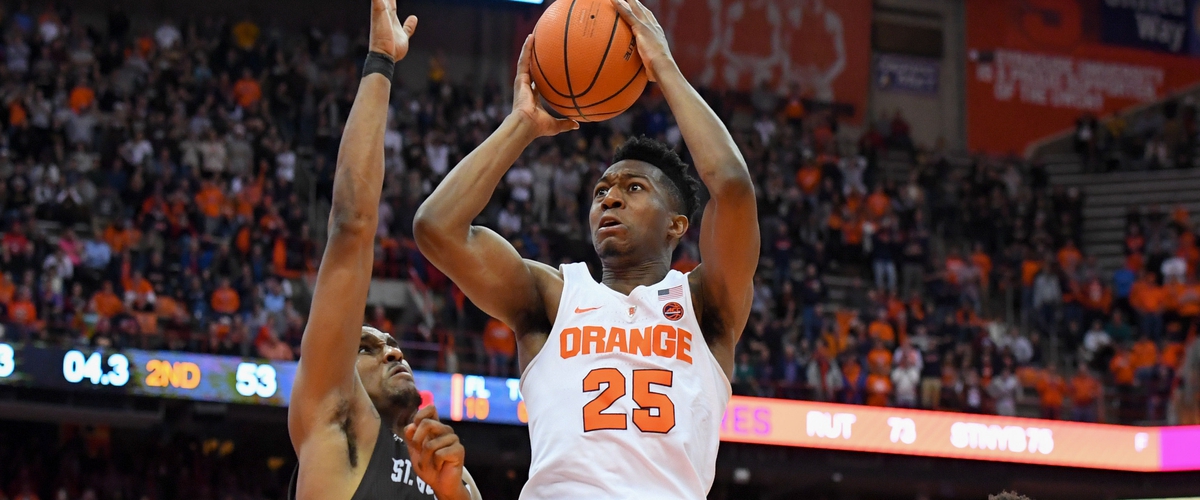 The Timberwolves have started to round into form, winning seven of their last ten and rocketing up to fourth place in the Western Conference, just two games behind the Spurs. This surge is despite a 23rd ranked defense and 28th ranked three-point shooting attack, two areas that look shaky on paper and have been even shakier in games. Tyus Battle obviously wouldn't shore Minnesota's weaknesses up all by himself, but any 3-and-D types can help this team. Battle has taken leaps forward in his game offensively this year as the lead dog for Jim Boeheim's club, averaging 20 points per game and scoring at all three levels. He's not a big league shot creator- which, with Jimmy Butler, Karl Towns, and Andrew Wiggins, isn't really relevant at all- but his improved shot making added to aggressive on-ball defense and a 6'8" wingspan make him a useful piece for the Timberwolves.
23. Washington Wizards- Mitchell Robinson, C, HS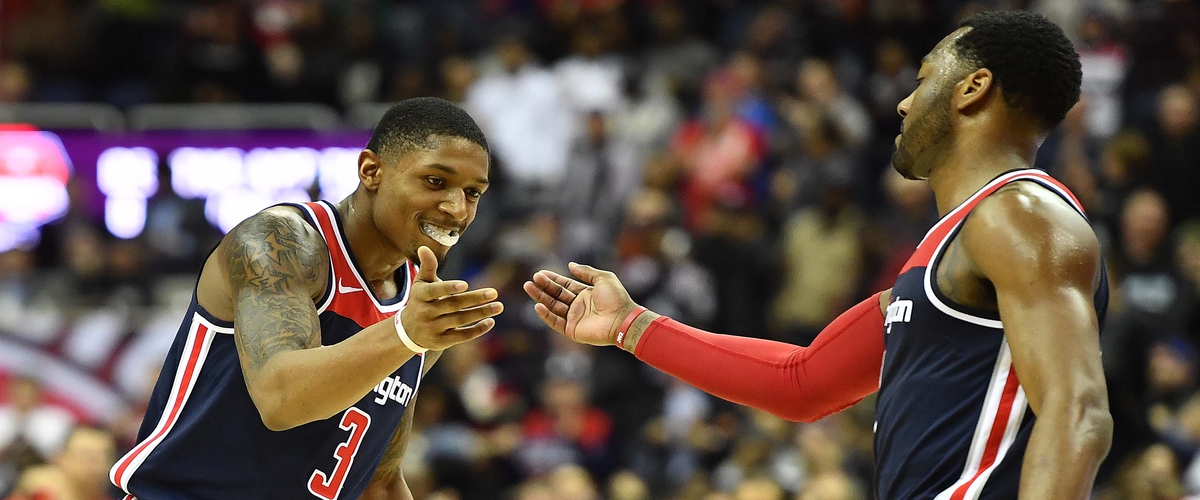 The Wizards have struggled this year for many reasons, one of which being the team's underachieving frontcourt. Marcin Gortat is playing like he's 33, Markieff Morris is inconsistent, Jason Smith is shooting 31.7% from the floor- Mike Scott, who didn't play in the NBA last season, is the most reliable big man on the team. Washington needs to get younger and more athletic up front, and Mitchell Robinson is a high-upside play. The story of his de-commitment from Western Kentucky will raise red flags, and his lack of feel and inconsistent motor make this pick a significant gamble, but Scott Brooks took Kelly Oubre, a prospect with similar issues, and has molded him into a legitimate two-way contributor who continues to improve in his third season. The tools are tantalizing, and if Robinson becomes a DeAndre Jordan or Clint Capela type, slotting in perfectly with John Wall and Bradley Beal, then the reward was worth the risk.
24. Atlanta Hawks (via Minnesota)- Shake Milton, PG, SMU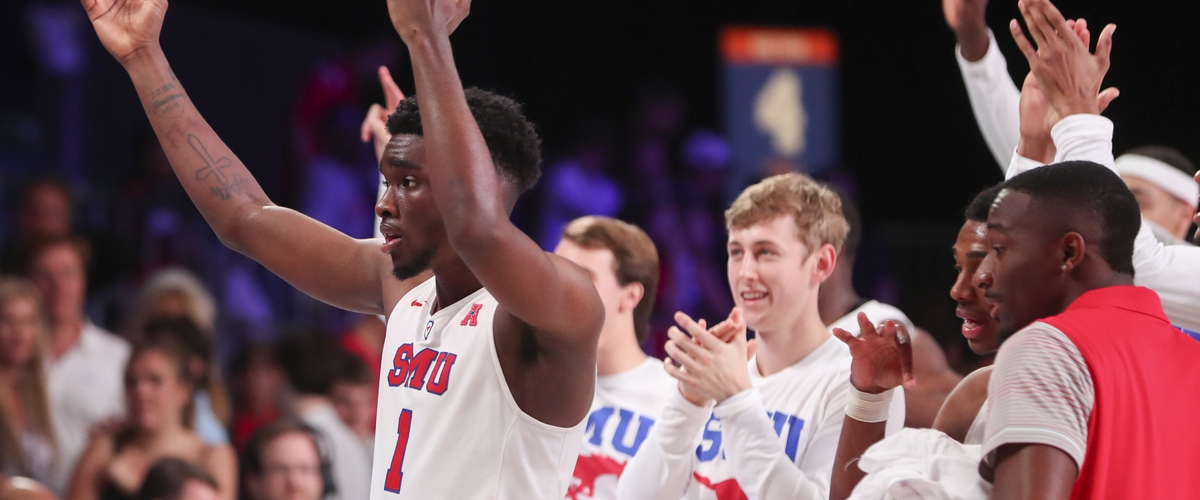 At this point, Dennis Schroder and Luka Doncic is a competent verging on dominant backcourt, but Malcolm Delaney and Isaiah Taylor as Schroder's backups can't cut it if Atlanta wants to contend. Milton isn't terribly explosive, but could be a competent third guard. He's got a seven-foot wingspan with the potential to guard at least three positions, and can play both on and off the ball, averaging five assists per game and shooting 38.6% from range. Milton would immediately be an upgrade at both backup guard spots, and would join Kent Bazemore and Taurean Prince as the third in a new generation of rangy wing defenders in Atlanta.
25. Cleveland Cavaliers- De'Anthony Melton- PG, USC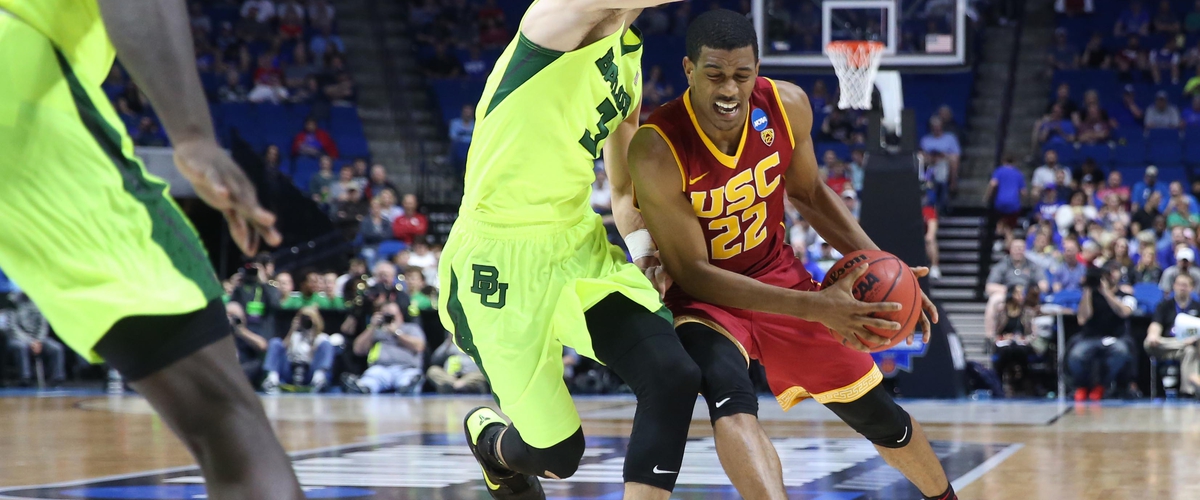 Due to the ongoing FBI probe that heavily implicated USC, Melton has been held out indefinitely this season, but that doesn't take away from the diverse and surprising skill set he showcased last year. With his 6'8" wingspan and always-hot motor, Melton was able to shut down the likes of Markelle Fultz and Lonzo Ball in Pac-12 play in 2016-17, showcasing intangibles and grit that will help him succeed in the NBA. His offensive tool kit is improving as well. The jumper has yet to arrive, but Melton can playmake and function well off ball, despite being a subpar shooter. Regardless of whether or not LeBron stays in Cleveland this summer, Melton's a "little things" type of player that would be a perfect asset in the Land going forward.
26. San Antonio Spurs- Nick Richards- C, Kentucky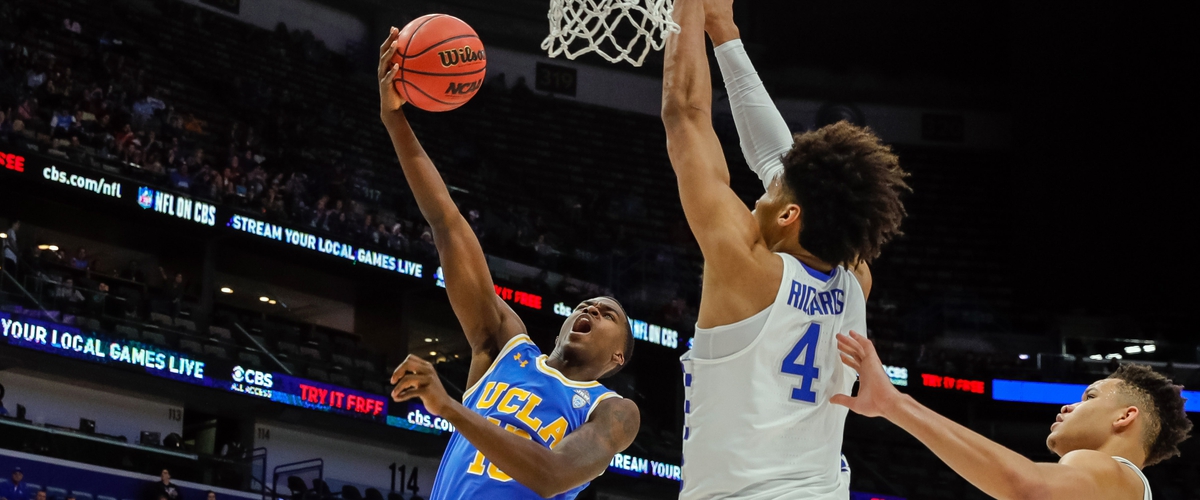 The Spurs had a very interesting offseason, mainly because they let go two of their most athletic players- wing Jonathon Simmons, and center Dewayne Dedmon. While Simmons is an elite athlete, Kawhi Leonard, Rudy Gay, and others are able to make up for his absence. However, the frontcourt hasn't had it so easy with Dedmon's departure. While LaMarcus Aldridge is playing at an All-Star level again and Pau Gasol is playing surprisingly well for a 37-year old, neither is getting any younger or more athletic any time soon. Richards may not leave Kentucky this season, as his skills aren't yet very polished, but his athleticism most certainly fills a need in San Antonio. At 6'11", the Jamaican fits the rim-running, rim-protecting role vacated by Dedmon, and while he's relatively new to basketball and his feel is still a work in progress, the Spurs get the best out of their prospects, so "defensive anchor" seems eminently possible.
27. Brooklyn Nets (via Toronto)- Hamidou Diallo- SG, Kentucky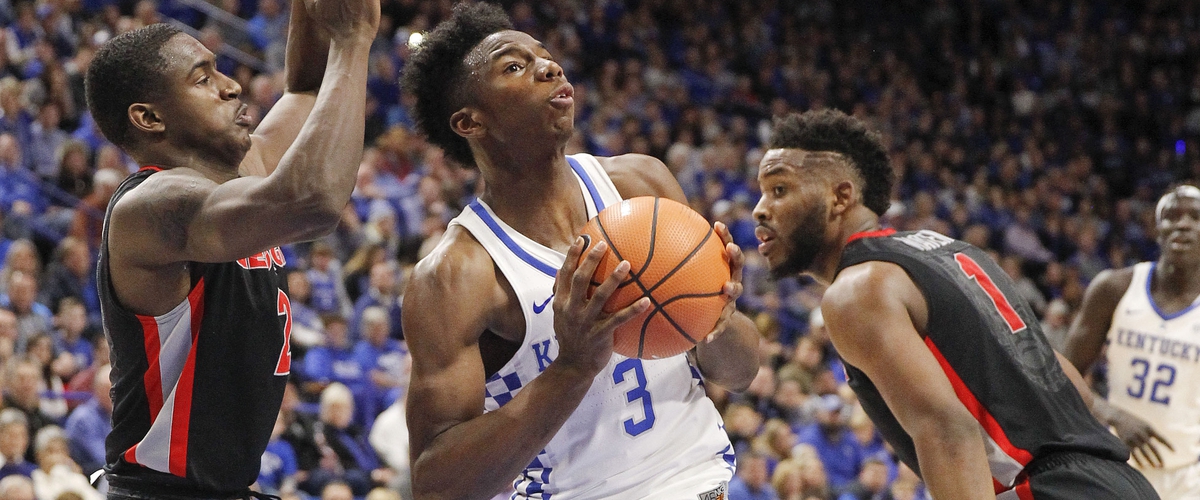 Finally, the end of the nightmare that is the Celtics trade is in sight. The 2018 draft is the last time that Brooklyn has to give up its first-round pick, so in this last season, the Nets can once again shoot for the stars and take a high-upside risk. Hamidou Diallo has been disappointing through his first two months at Kentucky. While his stats look fine- 15.3 points on 45.7% shooting- and he's arguably the most athletic prospect in this draft, his shot is notably inconsistent, and his effort and decision-making still leave a lot to be desired. Diallo's ceiling is quite high, as he's a long-armed, athletic freak who can get to the line, but he needs to add a significant amount of polish to his game to realize that potential. In recent seasons, Brooklyn has made Spencer Dinwiddie, Sean Kilpatrick, and Joe Harris into respectable NBA players. It's awesome to daydream about Diallo's possibilities in his hometown.
28. Atlanta Hawks (via Houston)- Chimezie Metu- PF, USC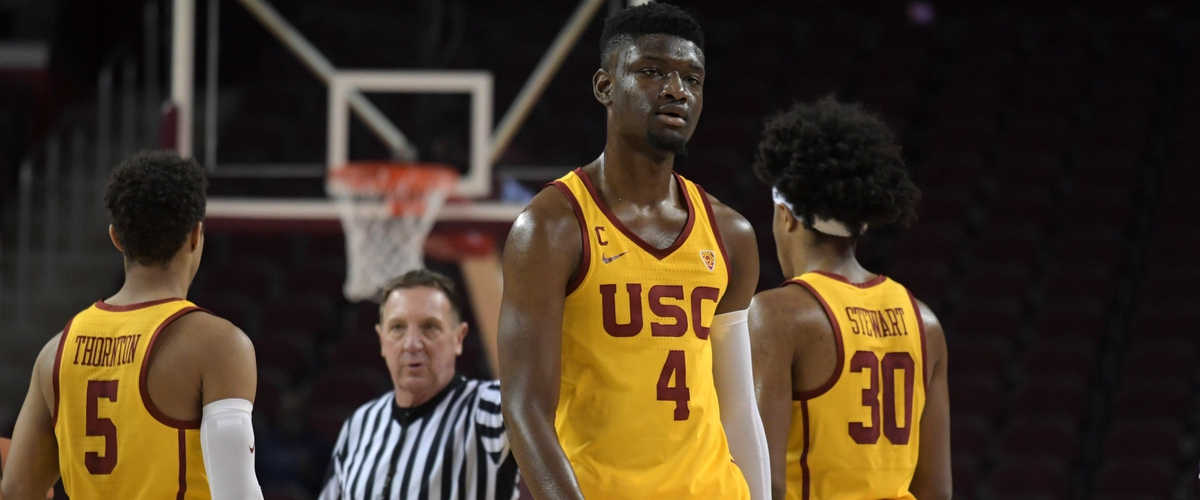 Dewayne Dedmon is obviously a stopgap measure in Atlanta, and John Collins is fun, but isn't an effective shooter or defender yet. Metu plugs both those holes for Atlanta. In his junior season, Metu has broken out, averaging 18.6 points per game and has shown massive improvement in several key areas, notably his shooting, where he's made 52.9% of his threes on over one attempt per game. This is part of a pattern for Metu, as he has continuously improved throughout his time at USC. Adding a jumper to his already stellar defensive traits- Metu moves exceptionally well on the perimeter for a big man and can block shots- makes the junior a tantalizing prospect. His motor isn't consistent, and neither is his production, but Atlanta wouldn't need him to fill a large role immediately, so neither of those concerns would be a pressing issue.
29. Boston Celtics- Alize Johnson- PF, Missouri State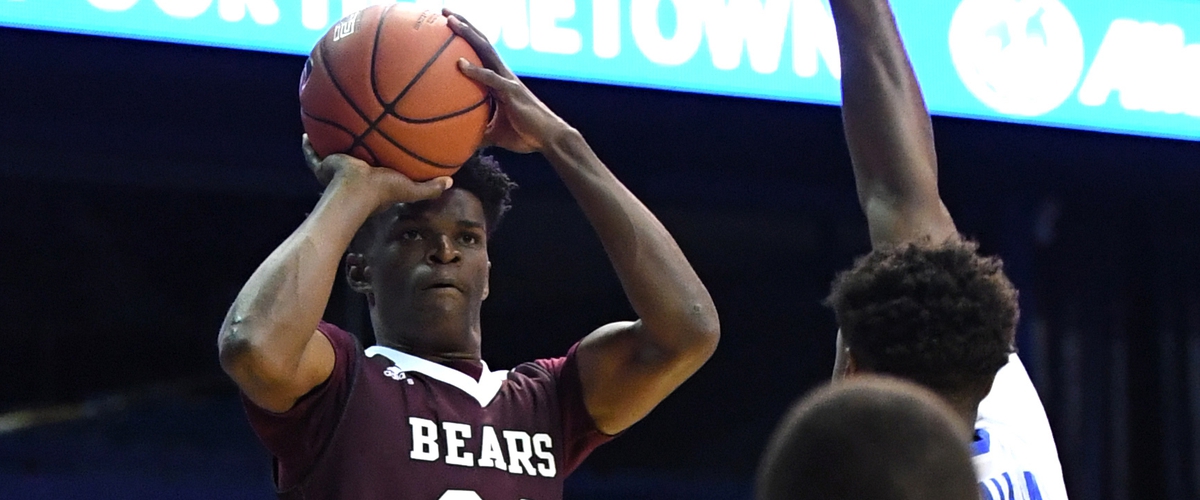 With Ayton solidifying the Celtics' starting five for the next decade, Boston can now turn to filling a sneakily undermanned bench. Terry Rozier, Marcus Smart, Aron Baynes, and Daniel Theis (I don't know who this guy is either) are the only consistently above-average bench contributors on the team. Johnson (by the way, outstanding first name job by his parents) will never be a star- and on this team, he wouldn't need to be- but he has an Al Horford-lite skill set that would be very familiar in Boston. As a big man with the ability to handle, shoot, and rebound, Johnson is very unique for his size. Questionable decision making and a low defensive ceiling prevent him from fulfilling the Horford comparison, but the Missouri State senior certainly would be an upgrade over Daniel Theis and Semi Ojeleye.
30. Golden State Warriors- Daniel Gafford- C, Arkansas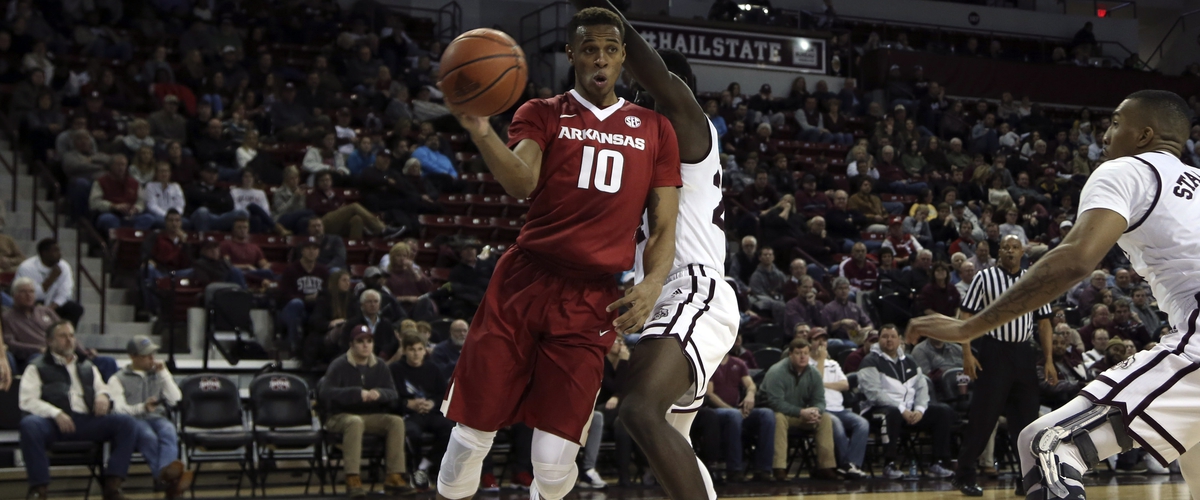 The Warriors have three player types- superstars, 3-and-D wings, and big men who can't shoot. The only one of those three groups that even remotely needs improvement is the bigs. Jordan Bell has been outstanding as a rookie, and David West looks rejuvenated, but West and Zaza Pachulia are old, JaVale McGee is inconsistent and out of shape, and Kevon Looney just hasn't panned out. Gafford is rawer than store-bought steak and often fouls way too much, but the outline of a player Golden State loves is there- a rim-runner who catches lobs and can protect the rim and switch screens on defense. The fiery freshman is shooting 66.7% from the field and blocks 2.2 shots per game. The Warriors don't really need a whole lot, but Gafford would certainly help the rich get richer.
---