The King is Dead, Long Live the King
Celebrities have endorsed commercial products for as long as we can remember, and for a good, capitalist reason- products with celebrity endorsers sell far better than those without them. However, let's really think about the major assumption on which this practice is predicated- that a celebrity's success in their specific field will lead people to trust their decisions in all facets of life, from what burger they like to what deodorant they use. The argument that we should use Paul Newman's olive oil and eat his popcorn because he was a great and charming actor makes no logical sense, but yet, Newman's Own is able to donate millions to charity every year because even posthumously, his ostensible legacy as a literal tastemaker lives on.
A similar line of logic has befallen three different NBA franchises over the last decade in their pursuit of LeBron James. That LeBron is a superlative basketball player and brilliant off-court businessman should not be up for debate, here or anywhere else. What is in question, however, is why the Miami Heat, Cleveland Cavaliers, and now Los Angeles Lakers have all, in succession, bent to his demands on player personnel and team control, despite a proven track record of LeBron's talent evaluation skills being subpar- they are literally embodying Einstein's famous definition of insanity. Wherever he goes, LeBron assumes the role of a European colonizer, with the owner and GM of his new team acting as his Manchurian candidate. He arrives dramatically without regard for the context in which he has entered, forces the existing infrastructure to bend to his demands, strikes a tense but professional relationship with the locals, and one day, leaves without warning, having destroyed longstanding traditions and leaving the area in ruins and without the resources to rebuild itself. This metaphor may be far too harsh, but it does ring true, doesn't it?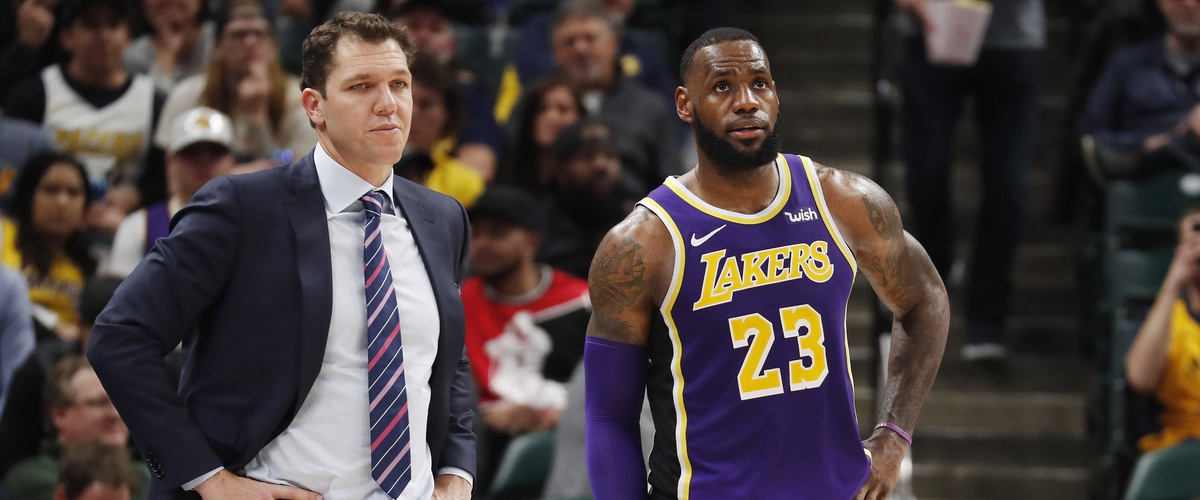 In basketball terms, that has played out several times throughout the last decade of LeBron's career, and every tension-filled season follows a similar shape. In preparation for the arrival of LeBron and his gigantic contract, all incumbent players making above a rookie contract or minimum salary must be dealt and replaced with a fleet of minimum-salary veterans hoping to play for a title with one of the five greatest players ever. Each time, several weeks into the season, the team makes a low-stakes trade to keep LeBron happy (in Cleveland, this meant sending Dion Waiters away; in LA, Tyson Chandler came over just two weeks into the season), and every year around the deadline, LeBron's effort dips noticeably in an unspoken attempt to coerce management to make massive changes to the roster, which they almost always do. After these moves, LeBron seems happier for a few weeks until he reverts to cruise control mode to save himself for the postseason, which more often than not ends in a depressing Finals loss. Throughout this whole time, LeBron never makes his long-term intentions clear and only signs one-year contracts, essentially handcuffing the team to his presence and refusing to let them commit to any sort of long-term vision, leaving them stuck in the mud when he eventually skips town.
The fact that LeBron's teams have made the Finals each of the last eight seasons is a monumental achievement, made even more astounding by the sheer lack of talent on his last eight teams. Take a look at LeBron's teammates outside of Dwyane Wade, Chris Bosh, Kyrie Irving, or Kevin Love- who is the best one? Tristan Thompson? Mo Williams? MARIO CHALMERS??? And who is to blame for this? LeBron, right again! As mentioned before, he and his All-Star teammates- who usually refuse to take anything less than a max contract (though that is an entirely different conversation)- are such a financial burden that there is literally almost no other route to filling out a roster besides paying minimum-salary players, most of whom are not really factors (as evidenced by their minimum-salary contract). It is a vicious cycle, and one of the only areas where LeBron seems to lack a sense of self-awareness.
But why have this troika of franchises gone along with this? Actually, the Miami and Cleveland experiences are fairly easy to explain and defend. LeBron's move to Miami is perhaps the most important sports labor decision of the 21st century. At the time, it was uncharted territory for someone of his caliber to not only switch franchises of his own accord, but to do so in concert with another All-Star like Bosh. It was the embodiment of the new frontier of Player Empowerment that now runs rampant in the NBA, and Pat Riley and Erik Spoelstra were game to LeBron's vision. However, where are the Heat now, after getting dumped by LeBron in 2014? Stuck on the treadmill of mediocrity with no cap space, no likely future All-Stars on the roster, and a dearth of future picks. Certainly, not all of that is LeBron's fault- he wanted to trade Dion Waiters, not pay him over $50 million- but even the Heat, a world-class organization run by an Armani-clad Mafia boss, haven't been able to recover from his departure.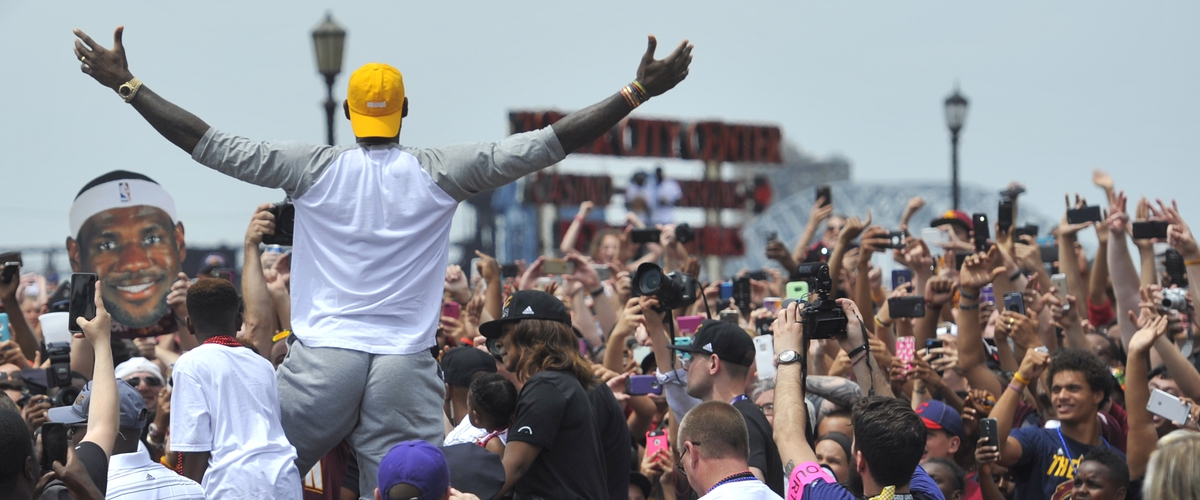 The mistakes made in LeBron's return to Cleveland are even easier to explain than the Miami sojourn. James' calculated but sentimental letter to his hometown hit the pages of Sports Illustrated saw the return of good will from the people of Cleveland, who made no fuss when he decided to trade then-super prospect Andrew Wiggins to the Timberwolves for then-megastar Kevin Love, or when he forced GM David Griffin to pay role player and friend Tristan Thompson $82 million. This good will became eternal after the legendary 2016 title, and James assumed an untouchable status in the franchise, and any move he wanted to make, no matter how rash, was eventually honored. Repeat the Thompson holdout a year later with JR Smith, an older and worse player? Sure, go ahead. Implicitly force your team to sign Banana Boat mainstay Dwyane Wade and a long-ago washed-up Derrick Rose? Of course, LeBron, whatever makes you happy! Despite LeBron's second departure last summer, most Cavalier fans maintain this everlasting good will towards him because of the monumental feat of bringing a title to Cleveland for the first time since the LBJ Administration. However, this does not diminish how absolutely dreadful the current Cavalier roster is. Collin Sexton is the only potential long-term starter, and his teammates reportedly don't even think he's very good. It may not matter to Cleveland fans that their team is horrible once again, but if not for LeBron's short-sighted actions over the past four years, his departure could have left a little more cushion.
Now, we arrive at the present-day, with the Los Angeles Lakers. For over a year prior to LeBron's arrival in the City of Angels, there was nearly constant buzz about the move occurring. At the time, the reasons for the potential move included James' two houses in Brentwood, the Laker legacy, his off-court business interests being headquartered there, and a decent cache of young Laker prospects headlined by Brandon Ingram and Lonzo Ball. Of course, LeBron did eventually sign with the Lakers, but who were the Lakers' subsequent free agent signings? Michael Beasley, Kentavious Caldwell-Pope, JaVale McGee, Rajon Rondo, and Lance Stephenson, none of whom are current starters and all of whom are known for their, shall we say, irregularities. And now, because of James' poor personnel decisions and the shaky fit between he and most of the team's young core, LeBron is attempting to throw away most of the team's carefully assembled asset stockpile in order to chase megastar Anthony Davis, who is, not coincidentally, a fellow client of longtime James confidante Rich Paul. Of course, Davis is a player every team would love to have, so that impulse itself is far from crazy- once again, it is simply James' methods that require questioning, and this is the first time where his strong-arming tactics should not have as big an effect. The Lakers management team headlined by Magic Johnson and Rob Pelinka are already used to big personalities trying to challenge their reign- what's good, LaVar Ball- and, despite last summer's aforementioned questionable signings, have largely withstood the pressures from James and Paul to trade for Davis and fire coach Luke Walton, and as well they should. The Pelicans' reported requests in a Davis trade were far too much for any team to give up for one star, no matter how talented, and if the Lakers had conceded to those demands, then their roster would essentially be made up of a 35-year old James coming off a notoriously cranky groin injury, Davis, and 10 players of little to no consequence whatsoever in one of the deepest conferences ever. Does that roster construction sound familiar? It should.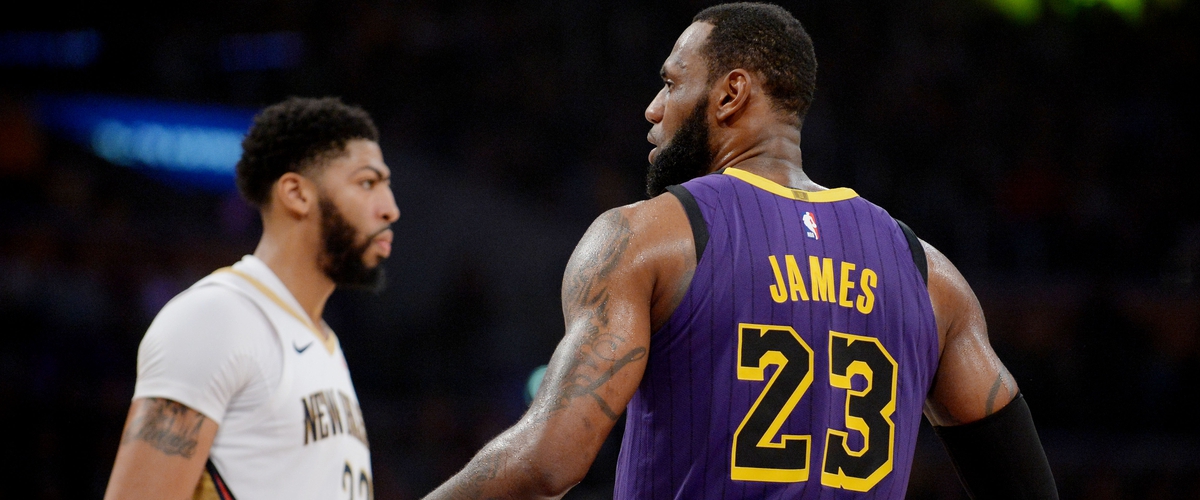 This entire line of argument sounds suspiciously like scolding parents for enabling their children to make reckless decisions, and I apologize for that. LeBron is not a reckless child. He is one of the greatest basketball players of my lifetime or any other, and that he has arguably been as important to this generation of the NBA, both on and off the court, as Michael Jordan was to his. I also don't mean to imply that the GM's and owners of LeBron's teams do not have any sort of agency- they most certainly do. However, we have seen time and again that if they do not eventually acquiesce or do their best to make changes, then LeBron will either completely check out mentally or throw tantrums on social media. It makes no sense that this is the place we've arrived at with LeBron, yet at the same time, it makes perfect sense. Of course a man with a track record of bad talent evaluation is allowed to have repeated influence over personnel decisions on multiple teams based on his athletic prowess, because this is the inane logic of American capitalism. Would you hire me to be an engineer because I watch and interact with them? No, but apparently, that's how America and the NBA work. One of those things is worth saving and improving, so let's do our best to prevent one player from seizing so much unwarranted power over entire franchises in future seasons.
---