Sathiyan tests negative for COVID-19, excited to compete in the Polish League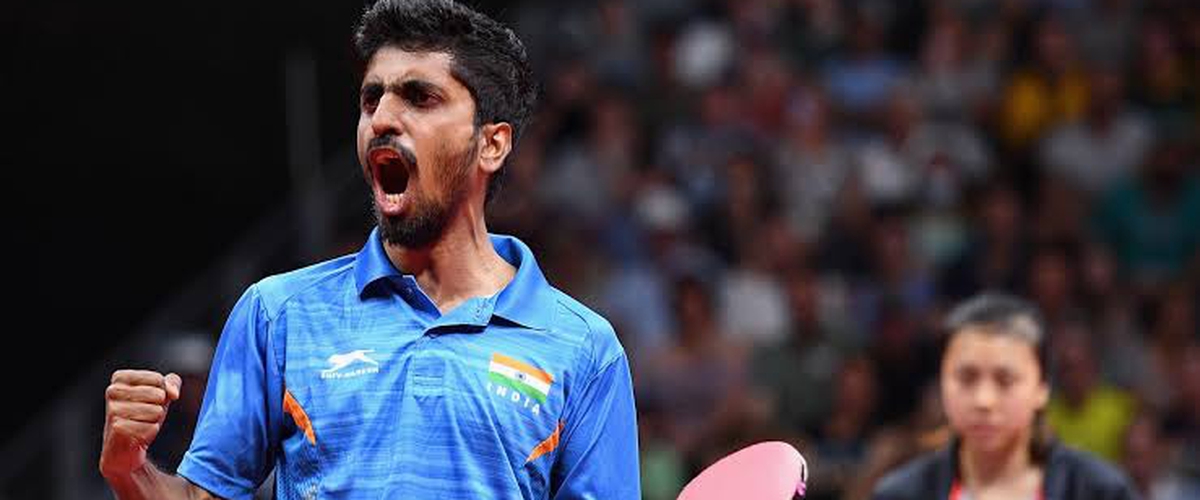 -The world number 32, who signed for the Polish side Sokolow S A Jarsoslaw in July, tested negative for COVID-19 test on Tuesday before flying out of the country on Thursday.
Ace Indian table tennis player Sathiyan Gnansekaran on Sunday said he will return to action at the Polish Table Tennis league next week following a coronavirus-induced break of seven months.
The world number 32, who signed for the Polish side Sokolow S A Jarsoslaw in July, will be undergoing a COVID-19 test on Monday before flying out of the country on Thursday.
Earlier, Sathiyan had planned to leave for Poland by September end to kick-start his season but due to the COVID-19 pandemic crisis, he stayed back.
Asked about how he feels after 7 months to play some great competitive match as he already missed four matches and whats his plan of action. Sathiyan, World Rank 32, told Vishal Sharma, "Yes, it's a great feeling, Ahm! I mean after more then seven months I will be playing my 1st competitive match and I am really looking forward because I have been waiting quite a long time to play some matches. Me and Raman sir(S. Raman, Sathiyan's coach) trained quite well in last couple of months, you know new techniques, new skills and I think I have really worked on my game and it's time to put it to test now in a competition and Polish league is a great opportunity, I think even in the eyes of preparation for Olympic qualifications and Olympics playing some matches is very important, so this will be a great opportunity to play some very high quality matches, Polish league is of great standard, there are lot of top players playing, so it's gonna be really exciting".
"I did my COVID test yesterday. Consequently, I tested negative and I am all set to fly, so I am very much looking forward to reach Poland and play some games. I will be playing around 4 matches in the next two weeks in Poland, so as I had undergone COVID-19 test, there is no quarantine. The first match is on 16 then 18, 23 and 25th. I am gonna be little rusty for sure in the beginning as it's been a long time but I am expecting to much out of me, I am staying confident and positive and trying to take it step-by-step, I hope I will come into the match mode very soon," he added.
After constant efforts, Sathiyan got the official approval from Air France airlines.
In February, Sathiyan had become the first Indian paddler to sign for for Japan's premier table tennis league -- the T League which will start in November. He left for Poland from Delhi International airport tonight. We hope Sathiyan along with his team reaches final in the league and grab the podium.
---