Sportskeeda to launch an original interview series "Free Hit" with Sourav Ganguly, Kapil Dev, and Yuvraj Singh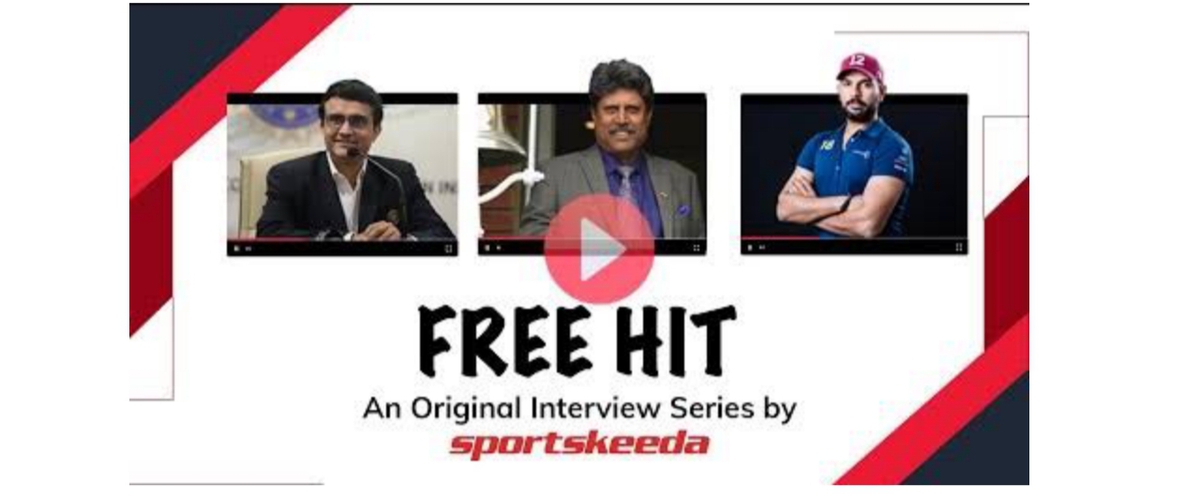 Bengaluru, 1st July 2020: Sportskeeda, one of the world's largest all-sports news websites is all set to launch its original interview series, "Free Hit". This is a first-of-its-kind series involves conversations with legendary cricketers in their own homes! We get a great look into their personal and professional lives, as they take us through their journeys.
In its first volume, Free Hit gives us an insight into the lives of Sourav Ganguly, Kapil Dev, and Yuvraj Singh, who get candid in their conversation with the anchor Indranil Basu. They not only open up about their cricketing journey but also give us a sneak-peek into stories that are unheard of.
The first episode featuring Sourav Ganguly is planned to be released on 8th July which by the way is also his birth date. The show will be available on Sportskeeda's website along with its social media channels like Facebook, Instagram, and Youtube.
Speaking about this, Porush Jain, Founder and CEO, Sportskeeda shared, "With this show, we have tried to show the wow personalities of these legendary cricketers in their own words, through their own lens." He also mentioned that the company is focusing on creating more such video properties.
Indranil Basu, the lead anchor, and thought behind the show, mentions, "Free Hit is an outcome of my association with these cricketers as a fellow-cricketer and a sports journalist over a span of two decades. They now feel like an extended family to me, which brings a certain degree of warmth and candor to these interactions which our audience will cherish"
Ajay Pratap Singh, Head of Marketing and Partnerships, says, "With the launch of this series we have further strengthened our presence in the sports video space. In the times to come our users can expect more such video properties from Sportskeeda."
Working with video creators from across the globe, Sportskeeda in the month of May 2020 clocked 240+Mn video views on Facebook and is well on its way to achieving 1Bn videos views mark by the end of this year.
About Sportskeeda:
Founded in 2009, Sportskeeda is amongst the top sports news sites in India. Serving 100Mn+ annual and 25Mn+ monthly users, Major focus being on Cricket, ESports, Wrestling (USA), and Football. Sportskeeda's content is contributed by a global community of writers, publishing 200+ articles and videos every day.
---