(VIDEO): Blue Jays Fight And Brawl During Game 3 Of ALCS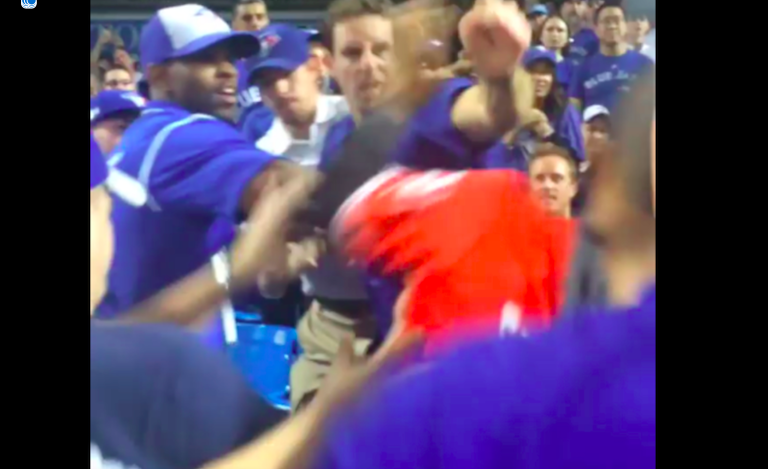 The ALCS has been pretty frustrating for the Toronto Blue Jays and their fans. They were able to get a win on Tuesday afternoon, but on Monday night things got crazy. 
Yes, that is several Blue Jays fans fighting each other. Were used to seeing NFL fans get into it. Now, it looks like the MLB is trying to catch up! 
Like us on Facebook: https://www.facebook.com/windycitytribune/
Follow us on Twitter: https://twitter.com/THEWC_Tribune
---