(VIDEO): Cowboys Fan Throws Helmet At Jerry Jones, Hits Him In Head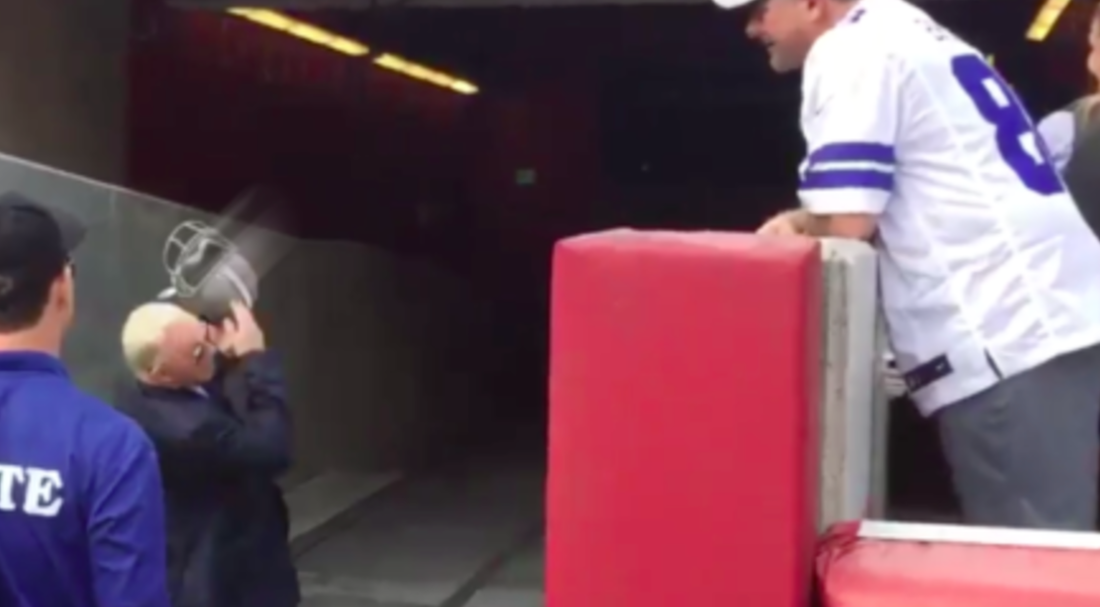 Dallas Cowboys fans may not be the smartest. 
It appears the fan was trying to throw Jones the helmet so he could sign it. Obviosuly, not the best plan. Be on the look out for more crazy fan videos coming out today and the rest of the week. 
Like us on Facebook: https://www.facebook.com/windycitytribune/
Follow us on Twitter: https://twitter.com/THEWC_Tribune
---