(VIDEO): Giants And Ravens Fans Throw Punches, Get Into Fight In Stands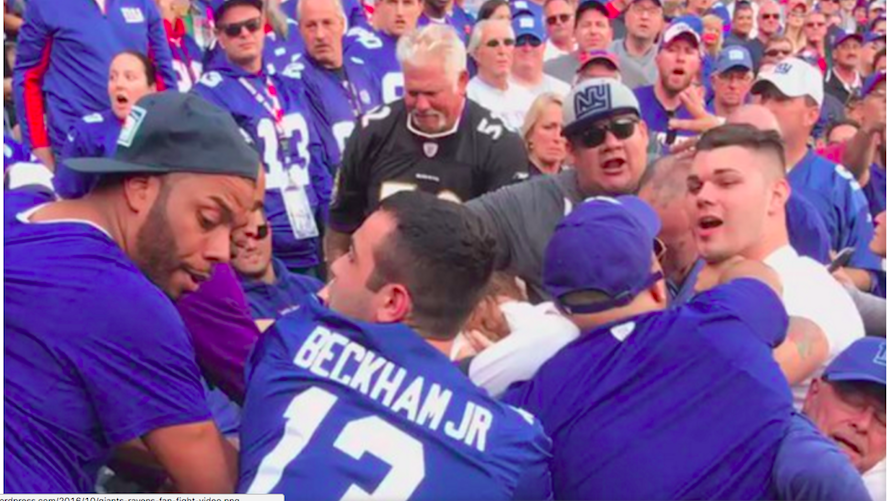 I guess this Ravens fan couldn't help be mad at ODB for his performance on Sunday. He clearly took out all his frustration on this Giants fan. 
It looks like another Ravens fan got into the mix to defend his friend. I'm sorry, but I will never understand why fans are consistently getting into fights. I understand people are angry when their team losses, but so is everyone. That doesn't mean you can go around looking for a fight and throwing punches. 
Like us on Facebook: https://www.facebook.com/windycitytribune/
Follow us on Twitter: https://twitter.com/THEWC_Tribune
---