Week 1 Bowl Games
NEW MEXICO BOWL 11AM PT/ 2PM ET [ESPN]
NORTH TEXAS (9-3) VS. UTAH STATE (10-2)
Both teams come in with two straight losses in bowl games. North Texas won back-to-back meetings over Utah State in 2003 and 2004.
Utah State and North Texas had solid seasons overall. Utah State ran through their schedule and nearly upset Michigan State in the first week and Boise State in the last week to go undefeated in their conference and receive a conference title bid. North Texas upset and destroyed Arkansas along with an unbelievable punt return trick play. The Mean Green were close to returning to a conference title game too. I give Utah State a slight edge in this matchup because the two times they won 10 games, they won both bowl games.
AUTONATION CURE BOWL 11:30AM PT/ 2:30PM ET [CBS SPORTS NETWORK]
TULANE (6-6) VS. LOUISIANA (7-6)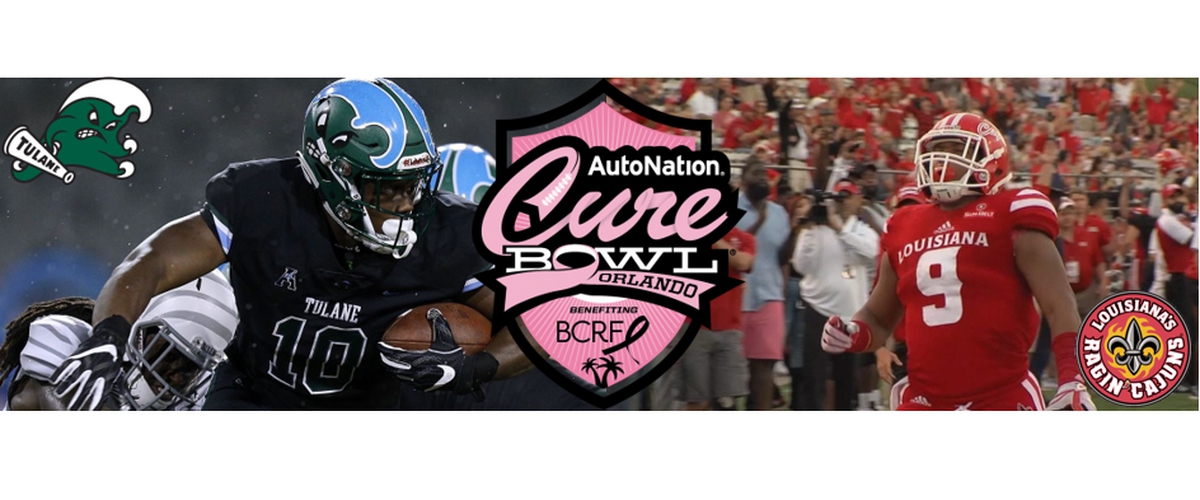 The Battle of Louisiana takes place in Orlando. Tulane leads this meeting 22-4 all-time, but their last loss came from their in-state rival Louisiana in the New Orleans Bowl. This will be their second meeting in three years. Louisiana makes their sixth bowl appearance in eight years (4-1) while Tulane makes their first bowl appearance since 2013. Both teams managed to survive a 1-3 start to make bowl-eligibility, and Louisiana appeared in their first conference championship game. I pick Tulane to win because Quarterback Justin McMillan is 4-1 since replacing injured Johnathan Banks, and the Green Wave's defense is also resilient in late game situations.
MITSUBISHI MOTORS LAS VEGAS BOWL 12:30PM PT/ 3:30PM ET [ABC]
21 FRESNO STATE (11-2) VS. ARIZONA STATE (7-5)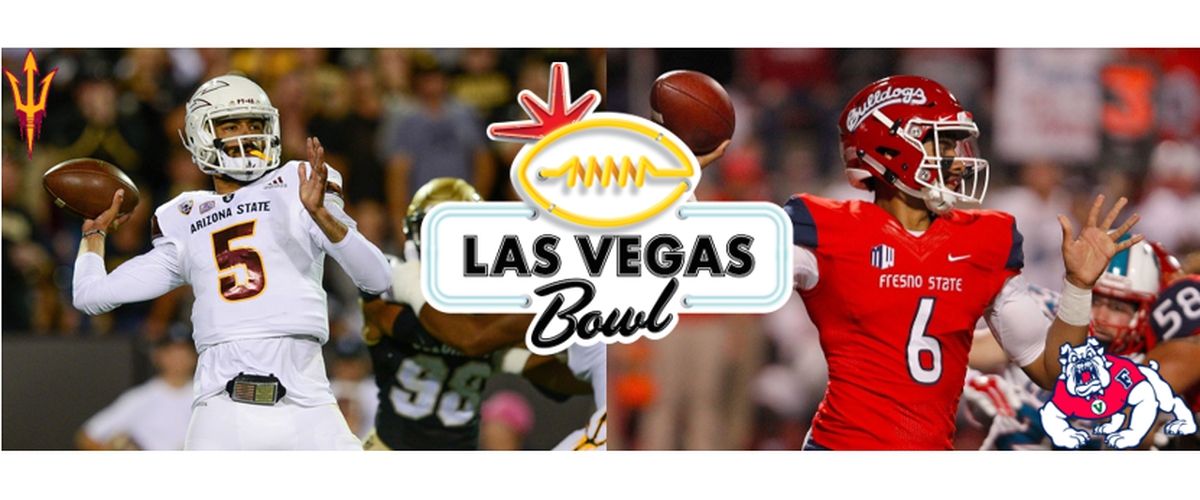 The Las Vegas Bowl features both teams with good, physical football and quarterback play. This is the fourth meeting between these schools, but here's the tidbit. Arizona State is undefeated against Fresno State, and the Bulldogs never scored in double-digits in those three meetings (outscored 54-14). That will end tomorrow, and Fresno State has talent to make plenty of things happen. This will be a close game because Arizona State never quits and Fresno State has battled in tough stretches throughout the season. I favor Fresno State to win this matchup.
RAYCOM MEDIA CAMELLIA BOWL 2:30PM PT/ 5:30PM ET [ESPN]
GEORGIA SOUTHERN (9-3) VS EASTERN MICHIGAN (7-5)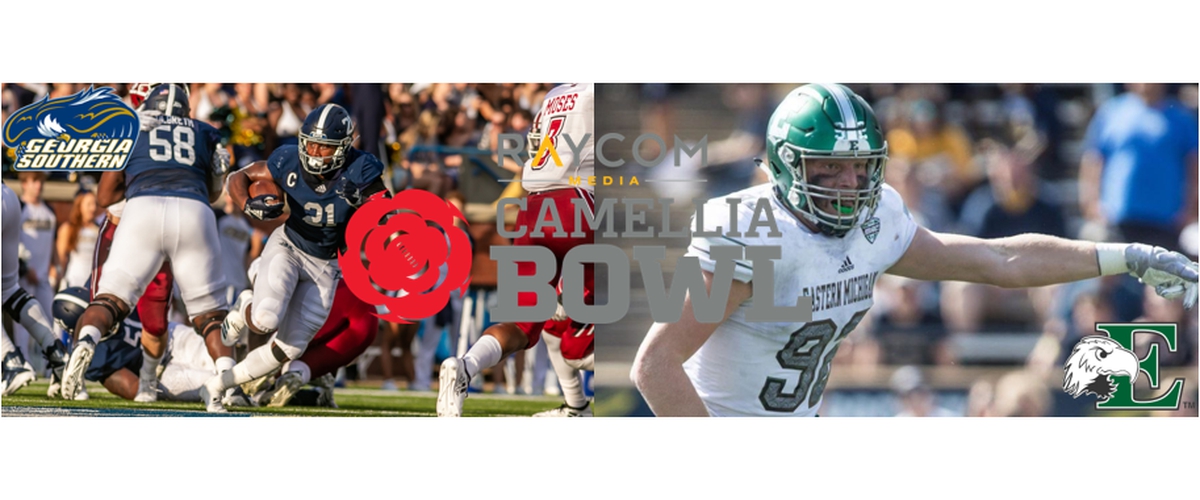 First meeting in the Camellia Bowl is an intriguing one that features these teams with bounce back seasons. I doubt anyone but I will watch this game, but give these Eagles a chance (and I mean Georgia Southern and Eastern Michigan are Eagles). Georgia Southern makes their second all-time bowl appearance while Eastern Michigan makes their third all-time appearance and two in three seasons. I feel Eastern Michigan will fight for 60 minutes, but ultimately I choose Georgia Southern to survive this game.
R+L CARRIERS NEW ORLEANS BOWL 6PM PT/ 9PM ET [ESPN]
MID TENN (8-5) VS APPALACHIAN STATE (10-2)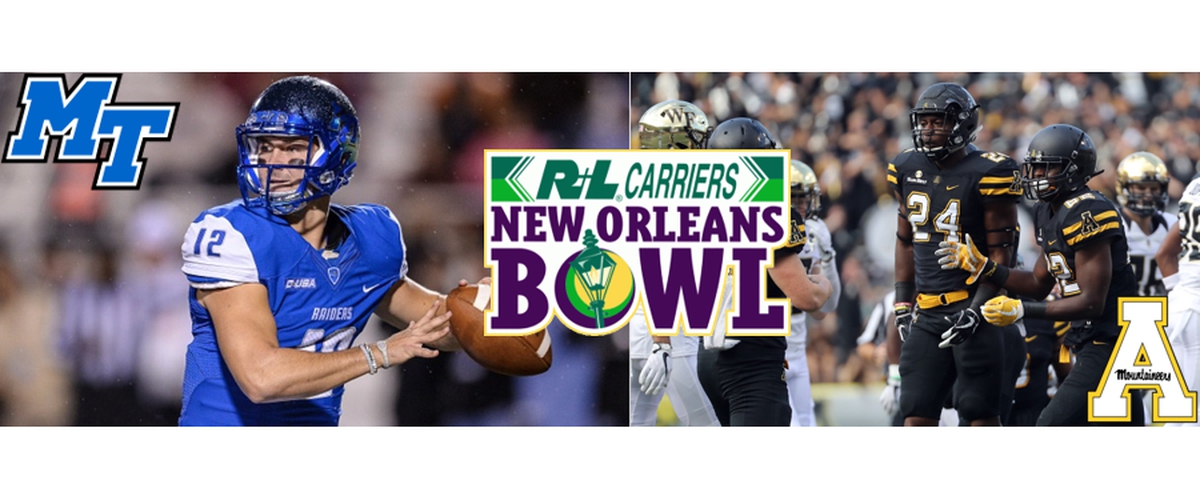 This is the fourth meeting in which Middle Tennessee leads Appalachian State 2-1. This is also their first meeting since 1992 and in postseason play. Mid Tenn is 1-0 in the New Orleans Bowl, but Appalachian State is 3-0 in bowl games since joining the FBS Division. They're also fourth in the FBS in total points allowed (188) behind, Fresno State, Clemson, and Alabama. Middle Tennessee quarterback Brent Stockstill plays his last game under his coach who happens to be his father, Rick Stockstill. This is a defensive game, but I expect some points to be put on the board too. Despite Appalachian State losing their head coach to another job, I pick them to go 4-0 in bowl games, because...well why not?
---