Draymond Green's Stats Do Not Tell The Whole Story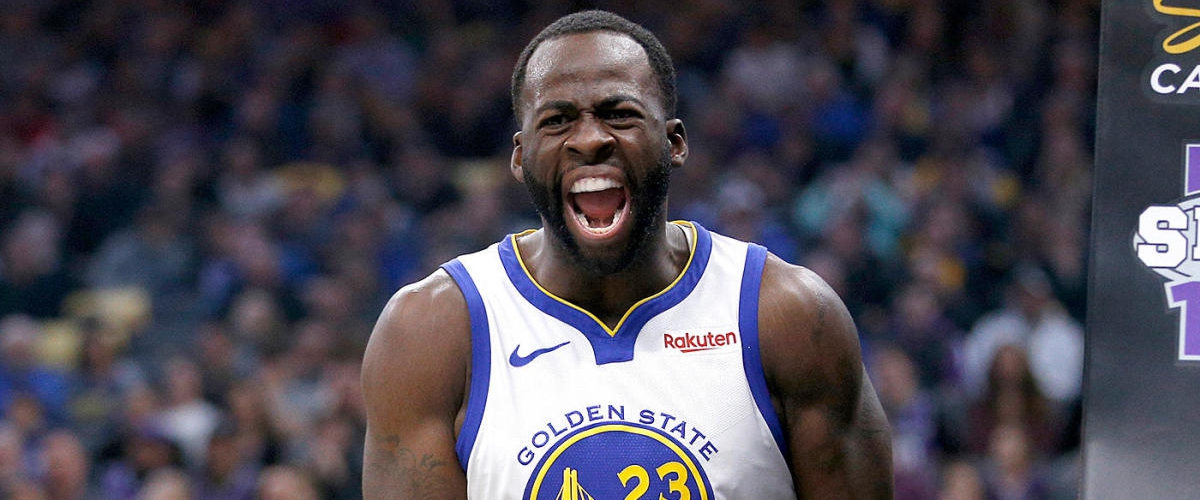 As basketball fans, we all know statistics can be incredibly tricky to decipher. When comparing multiple players, the one who puts up the highest stats theoretically should be the best player (logically speaking), but we all know that this is not necessarily true.
I believe that Draymond Green is the biggest casualty of people just comparing base stats. When looking at Green's numbers in comparison to other top power forwards, Green's numbers look worse. However, I think most NBA fans can agree that Green was an integral part of the Warriors' lineups the past six seasons, and is for sure a top power forward in the league.
Below are the basic stats from three players, including Green, from the 2017-2018 NBA season:
Kevin Love: 17.9 PPG, 9.3 RPG, 1.7 APG, .7 SPG, .4 BPG, 45.8% FG 41.5% 3PT, 88% FT
Draymond Green: 11 PPG, 7.6 RPG, 7.3 APG, 1.4 SPG, 1.3 BPG, 45.4% FG, 30.1 3PT, 77.5% FT
Blake Griffin: 21.4 PPG, 7.4 RPG, 5.8 APG, .7 SPG, .3 BPG, 43.8% FG, 34.5% 3PT, 78.5% FT
Clearly, each of these players fit a very different role on their respective teams. Kevin Love was mostly a catch-and-shoot specialist with LeBron James, Draymond Green was expected to lead the offense through screen setting and ball movement, and Blake Griffin has been the jack-of-all-trades point forward for a Pistons and Clippers team with no top tier guard.
While these stats make sense knowing what each player's role is, I figured that just looking at the stats may show who looked better on paper, but not who is actually more valuable. That way, we can easily see that there is much more to NBA players than their stats.
Therefore, I decided to put my theory to a test: I asked 25 friends and family members to rank these players' stats (without knowing who each player was) from best to worst and gave every vote for "best" 3 points, every vote for "middle" 2 points, and every vote for "worst" 1 point. This is how the players matched up:
A (Kevin Love):----------13 Best, 9 Middle, 3 Worst (39+18+3) = 60 Points
B (Draymond Green):--2 Best, 7 Middle, 16 Worst (6+14+16) = 36 Points
C (Blake Griffin):---------10 Best, 9 Middle, 6 Worst (30+18+6) = 54 Points
Their votes clearly showed exactly what I suspected: According to the poll, Draymond was clearly the least favorite (statistics-wise) out of the three players, Kevin Love was voted as the best of the three, with Blake Griffin in the middle.
Now for the second part of the test: After informing them who the players were, I asked the same 25 people if I had asked them to rank those three players based on their basketball knowledge, what would their order have been? These were the numbers:
A (Kevin Love):----------- 7 Best, 6 Middle, 12 Worst (21+12+12) = 45 Points
B (Draymond Green):--- 5 Best, 16 Middle, 4 Worst (15+32+4) = 51 Points
C (Blake Griffin):--------- 13 Best, 3 Middle, 9 Worst (39+6+9) = 54 Points
The numbers were much closer than the first time, with Draymond Green finishing just behind Blake Griffin as the best PF of the three. Green, who many would consider a top 20 player in the league, was by far the worst-ranked player out of the three when just basic box stats were shown. However, when asked to rank the players from best to worst based on overall basketball talent, Green was given a lot more love.
And therein lies the issue with base statistics. While they definitely help us assess a player's talent, they cannot be the end-all, be-all for basketball arguments. As seen in my survey, Green's stats do not jump off of a page in comparison to other power forwards, but anyone who has seen the Warriors play knows he is a big part of their team. His defensive versatility is extremely valuable, and his chemistry with Klay Thompson and Stephen Curry helped them become the incredibly efficient players they are today. Without Green, I wonder if the Warriors would have won more than one championship.
Draymond Green is an extremely talented basketball player, but make no mistake: He is not a leader. Green will not lead a team to the promised land, but he can for sure elevate a good team to an excellent, well rounded one. In essence, Green is a glorified, top of the line role player, similar to older players such as Robert Horry and Dennis Rodman. Nevertheless, while Green is a fantastic basketball player, when comparing him to other top talents at his position, let's remember that they play entirely different roles. Green is meant to support those top-tier scorers, not be one of them. Just because his stats are not as eye-popping as some others, that does not mean he is not as valuable.
---