Top Undrafted Players of All Time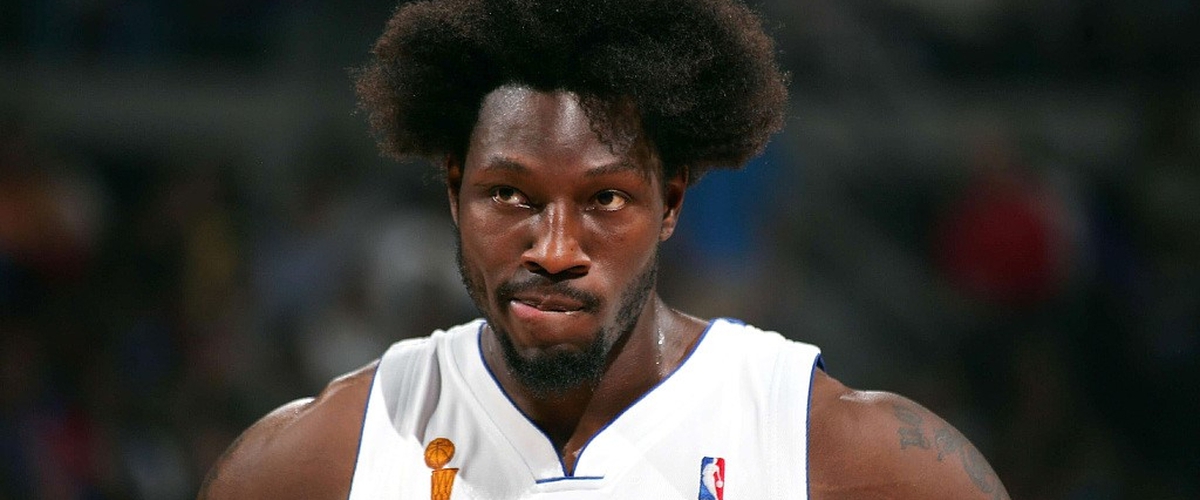 Every year, the NBA draft gives 30 players guaranteed contracts in the NBA, and another 30 hopefuls a team that they are at least connected to. But, what about all the players who do not get drafted?
Even though many players every year are not picked by NBA teams, that does not mean they cannot be successful in the NBA. On the contrary: many undrafted players have gone on to be All-Stars, be selected for All-NBA teams, and one has even won Defensive Player of the Year.
These are the best undrafted players of all time.
Starters:
PG: Avery Johnson
Though he went undrafted, Avery Johnson managed to carve out an exceptional career in the NBA, playing in over 1000 career games and averaging 8.4 points and 5.5 assists for his career. Johnson's greatest season was the 1995-96 NBA season, as the 5"10 floor general averaged 13.1 PPG, 9.6 APG, 2.5 RPG, and 1.5 SPG on 49.4% shooting in all 82 games.
SG: John Starks
One of the best undrafted players ever, John Starks had quite a career. Starks went from being passed over by every team to being an All-Star, Sixth Man of the Year, and a member of the All-Defensive team. Starks' best year was in 1994, when he averaged 19 PPG, 5.9 APG, 3.1 RPG, and 1.6 SPG, and starred for a Knicks team that was one win away from an NBA title.
SF: Bruce Bowen
While Bruce Bowen's stats may not be as flashy as other top undrafted players, do not confuse this with not being one of the best. Though he boasts career averages of just 6.1 PPG, 2.8 RPG, and 1.2 APG, Bowen is a career 39.3% shooter from deep, an 8-time All-Defensive Team member (5 First Team), and perhaps most importantly, a 3-time NBA champion.
PF: Brad Miller
From undrafted to two-time All-Star, Brad Miller is one of the biggest success stories for undrafted players in league history. In 14 seasons in the NBA, Miller averaged 11.2 PPG, 7.1 RPG, and 2.8 APG in 28.3 MPG, and in his best season, Miller averaged 14.1 PPG, 10.3 RPG, 4.3 APG, and 1.2 BPG on 51% FG, numbers that would beat most drafted players' career stats.
C: Ben Wallace
Perhaps the most accomplished undrafted player in league history, Ben Wallace was one of the best defensive centers the NBA has ever seen (winning the DPoY 4x). Wallace also made the All-Defensive team six times, the All-Star team four times, and the All-NBA team five times. Wallace was also a 1x blocks leader, 2x rebounding leader, and 2004 NBA champion.
Bench:
PG: David Wesley
Among the most forgotten undrafted players, David Wesley had a fantastic career for any player, let alone an undrafted one. Over his career, Wesley averaged 12.5 PPG, 4.4 APG, and 1.3 SPG, and from ages 26-32, Wesley put up 15.1 PPG, 5.3 APG, and 1.6 SPG. Wesley also lasted a long time in the NBA, playing 14 seasons in the league.
SG: Wesley Matthews
Perhaps the best overall undrafted player in the NBA right now, Wesley Matthews has had a spectacular career thus far. Matthews has played big minutes on some top NBA teams, including the mid-2010s Portland Trail Blazers and the 2020 Milwaukee Bucks, and for his career averages 13.1 PPG, 3 RPG, 2.1 APG, 1 SPG, and 38.8% 3PT.
SF: Raja Bell
One of the best 3-and-D players of the 2000s, Raja Bell was a spectacular role player for the Steve Nash-led Phoenix Suns, making two All-Defensive teams and knocking down 40.6% of his three-pointers throughout his career. Over his 12 seasons in the NBA, Bell averaged 9.9 PPG, 2.8 RPG, and 1.7 APG.
PF: Udonis Haslem
Udonis Haslem may be the longest-lasting undrafted player in the league's history, currently in his 17th season in the NBA. Haslem has spent his entire career with the Miami Heat and was a big part of their three championship teams (and five Finals appearances). For his career, Haslem has averaged 7.6 PPG and 6.7 RPG.
C: Chris Anderson
Known for his signature hairstyles and tattoos, Chris Anderson was quite possibly the biggest undrafted player fan-favorite. Anderson's energy on defense was a huge momentum booster for his team, and the way he blocked shots will forever be memorialized in YouTube highlight reels. Anderson's career stats are 5.4 PPG, 5 RPG, 1.4 BPG, and 53.2% FG.
Honorable Mentions:
Darrell Armstrong
Another undrafted player who spent many years in the NBA, Darrell Armstrong played 840 career games and lasted 14 seasons in the league. In his peak with the Orlando Magic, Armstrong averaged 16 PPG, 7 APG, and 2 SPG while shooting 90% from the charity stripe. Over his career, Armstrong averaged 9.2 PPG, 4 APG, and 1.3 SPG.
Jose Calderon
While known for his incredible free throw record (151 for 154 in one season, 98.1%), Jose Calderon was a solid point guard in the late 2000s and early 2010s. From 2007-2013, Calderon averaged 11 PPG and 8 APG on 48.3% FG, 41.2% 3PT, and 89.5% FT, constantly hovering around the 50/40/90 line. For his career, Calderon put up 8.9 PPG and 5.8 APG.
Reggie Evans
One of the most ferocious rebounders ever, Reggie Evans was a hustler; he dove for every loose ball and boxed out for every rebound. It is no surprise, then, that Evans holds the third-highest rebounding percentage of all time, at 21.9%. In 2013, Evans pulled down 11.1 RPG in only 24.6 MPG, and for his career averaged 4.1 PPG and 7.1 RPG in just 19.2 MPG.
Jeremy Lin
Jeremy Lin's best and most notable stretch in the NBA was with the New York Knicks in 2012 (Linsanity), but his NBA career overall was very productive (aside from a few major injuries with the Nets), ending with a championship with the Raptors. In his nine seasons in the league, Lin averaged 11.6 PPG, 4.3 APG, and 1.1 SPG.
Fred VanVleet
One of the top players on the Raptor's championship team last season and contending team this season, Fred VanVleet has gotten exponentially better every season of his career. VanVleet is putting up incredible numbers this season, averaging 17.6 PPG, 6.6 APG, and 1.9 SPG. For his career, VanVleet puts up 10.5 PPG and 4.1 APG on 39.3% 3PT shooting.
---