Rajon Rondo to the Knicks?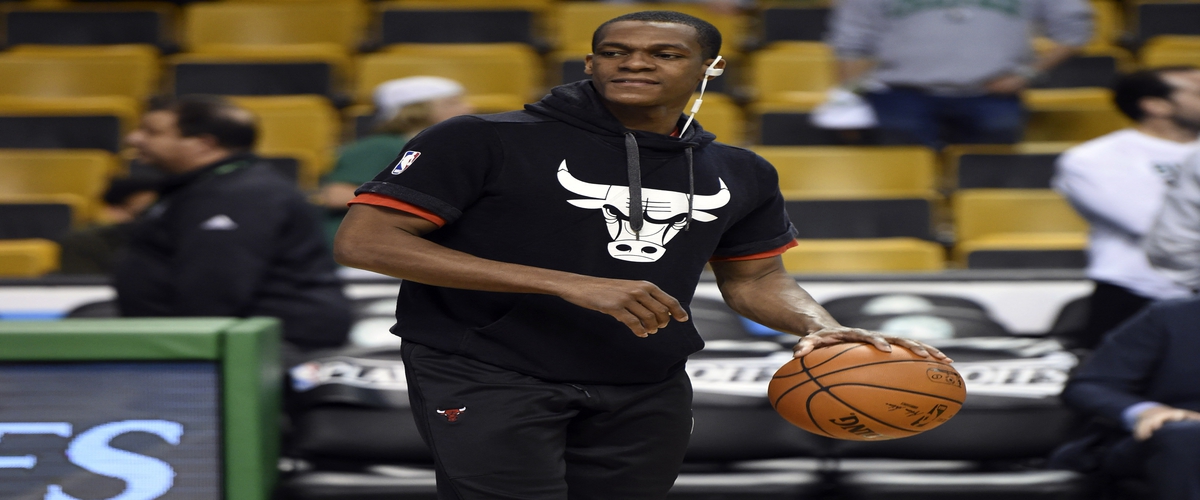 Point Guards have been flying off the shelves, the Knicks still don't have a starter at this point, maybe its Ron Baker. Oh God please don't let that happen. The most recent rumor is Rajon Rondo to fill that position for the Knicks. They have been linked to him for the past few years and it finally may happen.
There remains mutual interest between the Knicks and free agent point guard Rajon Rondo, per league sources. Both sides are in touch as the Knicks continue to search for a veteran point guard. Rondo is likely one of several guards they are considering. New York has less than $2 million in cap space and a $4.3 million exception to offer free agents at the moment. But the club may create cap space via trade; the Knicks remain interested in trading Carmelo Anthony. There isn't unanimous support in the organization for signing Rondo. But it's worth noting that young players in Sacramento and Chicago have raved about Rondo's mentorship and his ability to assist with player development. The Knicks are looking for a mentor to rookie Frank Ntilikina.
Signing Rondo would be a great move. The first reason is that he is open to a 1-year deal, which is perfect for the Knicks. This gives them a bridge until Frank Ntilikina is ready to play the point. Both Ntilikina and Rondo are very similar builds, tall lanky guards, with not exceptional speed and average jump-shots, so it gives Ntilikina someone to emulate. You think Rondo could teach him the ropes of being a starter in the league. From the quote you can see that his previous two teams raved about his connection with the younger players. He also should help Porzingis get better with his ability to setup his teammates. Porzingis has never played with a pass first PG.
This move just makes perfect sense. The Knicks are not looking to win right now but need to develop their younger players. Rondo also would help Porzingis get better looks and just provides a safe cheap option to fill the position right now.
---