What will the Knicks do with Melo?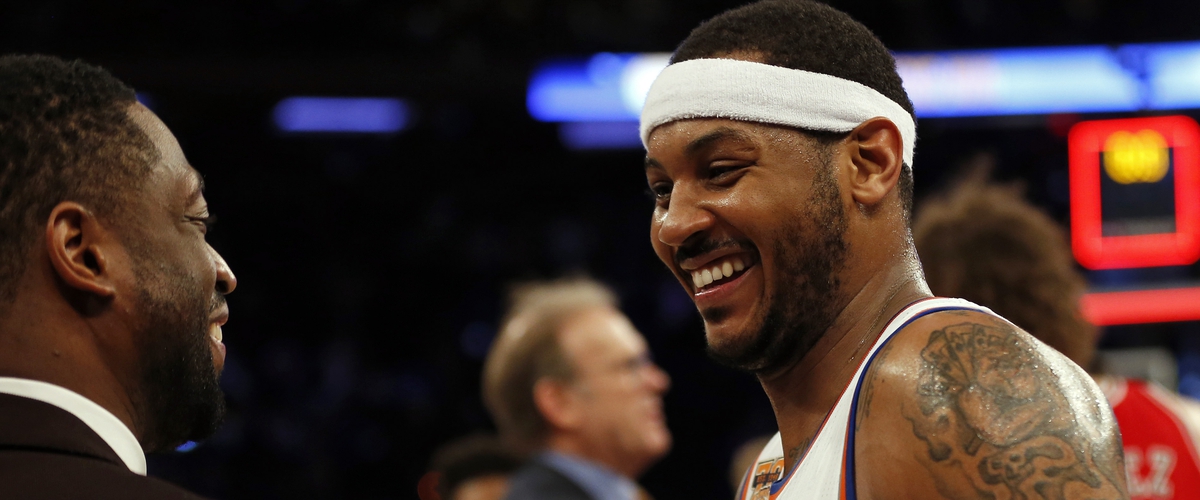 Man, it has been a whirlwind of an offseason for the Knicks. The Knick fans have gone through an array of emotions this offseason. It started with anger of Phil Jackson, then happiness when he was fired and then out-raged after the Hardaway signing and then happiness again with the new GM Perry and now just confused with news about pulling back on Melo trades. Yesterday in his intro Scott Perry and Steve Mills made some interesting comments. Here are a few pieces of it:
Steve Mills doesn't rule out the possibility of Carmelo returning to New York. Per ESPN's Adrian Wojnarowski, he still expects to be traded.Steve Mills says he and GM Scott Perry may make changes to the front office going forward: "We're going to rebuild what the front office of the Knicks looks like. I feel really good about a lot of the people we have working for us. But we also know there's room for us to grow and get better if we want to be a first-class organization," Mills said. "And Scott will have the freedom to sort of meet with everyone in our organization (and make changes) where he sees there's opportunities to bring new people into the organization. He has the flexibility to do that and we'll work as a tandem in making sure that we have a first class operation." Added Perry: "I'll be in a position to make strong suggestions to Steve that maybe we need to add some more to our group. The goal is we want to have first in class when it comes to our front office operational staff. That's our goal and we're going to go at this thing together."
Basically if you listened to the whole thing, the Knicks are backing off Melo trade talks until they have talked to Melo for the billionth time. I feel so bad for Carmelo, the team wanted him, then for over a year they were trying to push him out the door and now when he finally agrees to being traded, the Knicks are like we want you back. This has become a really messy situation.
With Melo, the Knicks are a potential playoff team. I know people will say this team has under-performed ever since Melo has come to NY, besides the one year. Have you seen the East? Outside of the Bucks, Cavs, Celtics, Raptors, Wizards and Heat, its really bad. The Pacers, Nets and Bulls are all tanking. The Hawks got worse, while the Hornets, Pistons, Sixers and Magic are not that good. The 7th and 8th seeds are up for grabs. That is one reason the Knicks may pull-back on a trade.
The other possibility is that the Knicks are hoping to get Melo to expand his team pool, to get a better deal or put more pressure on Houston to give a better offer. But who knows, I don't even think the Knicks know what they want. In the upcoming weeks under Perry, you hope they have a clear cut plan of rebuilding or reloading. What happens to Melo will be the first step.
---