"The Stack" 8-16-18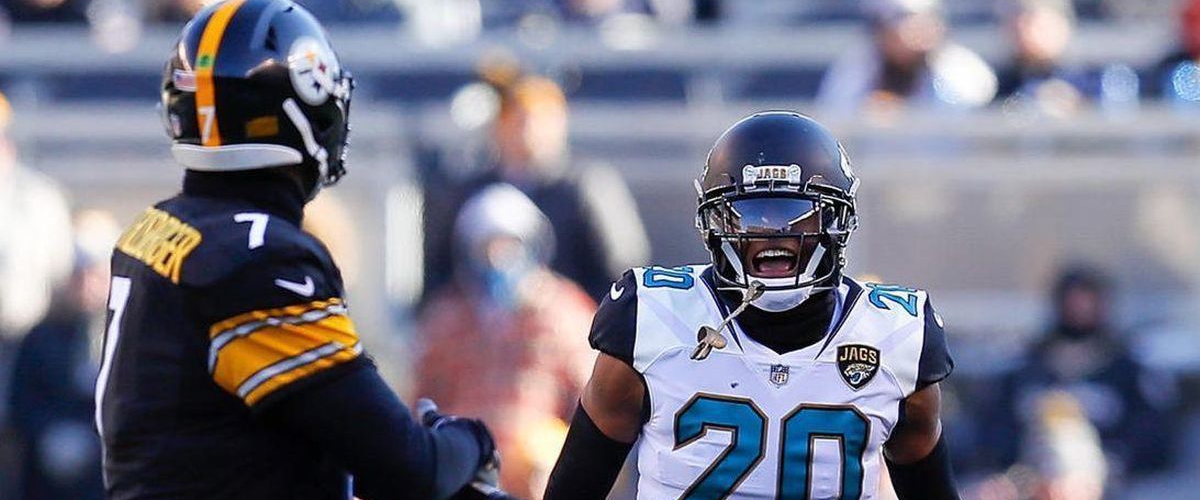 Jacksonville Jaguars safety Jalen Ramsey had some colorful and interesting comments on a multitude of NFL QBs in an interview with GQ Magazine.
The Stack is back today on this Thursday and I don't have much for you today. Jacksonville Jaguars safety Jalen Ramsey ripped on some quarterbacks yesterday so that was interesting. Let's get right to "the stack" for today, Thursday, August 16th:
Jalen Ramsey has some hot takes on quarterbacks
In an interview with GQ Magazine, Jaguars safety Jalen Ramsey gave his analysis/thoughts on seemingly every quarterback in the NFL. Let's just say his opinions are quite strong. He called Buffalo Bills rookie quarterback "trash" and that the Bills wasted the draft pick. Some would say that that is not a terrible assessment. He called Ben Roethlisberger "decent" and Matt Ryan "overrated". Interesting takes. He didn't have anything bad to say about Aaron Rodgers or Tom Brady and had some high praise regarding Deshaun Watson and Carson Wentz saying they will both win MVPs one day. I can definitely get behind that take, especially about Watson. Assuming he is healthy from that torn ACL, Watson can absolutely tear up the league. Overall it's an interesting read and you should definitely take a look at the article.
Maryland accepts full responsibility
The University of Maryland accepted full responsibility earlier this week in the death of 19-year old football player Jordan McNair. They are conducting their own internal investigation regarding the situation and the toxic environment that head coach DJ Durkin has established with the football team. Multiple people have already resigned (aka they were going to get fired) and Durkin is on paid leave while the investigation is going on. How Durkin hasn't been fired already is beyond me. ESPN did a great job in their investigation of what Durkin has done, talking to former players, but I'm going to echo what seems to be the popular sentiment and that is that a player died! Let's focus on that rather than what Durkin has done while being head coach. Thankfully, Maryland is accepting responsibility and they are fully aware that a lawsuit, perhaps multiple lawsuits, is coming. Good for them to take full responsibility. Now they just need to act on it.
Signings
A little bit of old news here, but on Monday, there were two somewhat significant signings. In basketball, Carmelo Anthony signed with the Houston Rockets #AsExpected. Melo will join James Harden and Chris Paul and the signing reunites him with former head coach Mike D'Antoni. How much does Melo have left in the tank and will he be the piece that takes the Rockets over the top? That remains to be seen, but I would guess not.
In the NFL, the last rookie to remain unsigned has finally been signed. The Chicago Bears and linebacker Roquan Smith (Georgia) signed a four-year $18 million deal. Don't know if the Bears gave into Smith's demands or if Smith had to give some concessions on his side, but it's nice that the two sides have finally come to a deal. Smith deserved to get everything that he wanted in terms of the language. The Bears were being quite petty.
Thursday's NFL Preseason games
Philadelphia Eagles @ New England Patriots 7:30 PM ET
New York Jets @ Washington 8 PM ET ESPN
Pittsburgh Steelers @ Green Bay Packers 8 PM ET
Not sure what exactly to look for tonight other than Eagles offensive lineman Lane Johnson getting a warm reception (quite the opposite actually) by Patriots fans after his comments about Bill Belichick and the Patriots this offseason. We'll see if anything transpires tonight of note. Maybe the Jets and Washington will get into another fight.
Coming up later this week: Reaction to top stories in the sports world.
Here is this week's "The Sports Block" podcast.
---