Porzingis to Dallas? (No, but Let's Have Some Fun)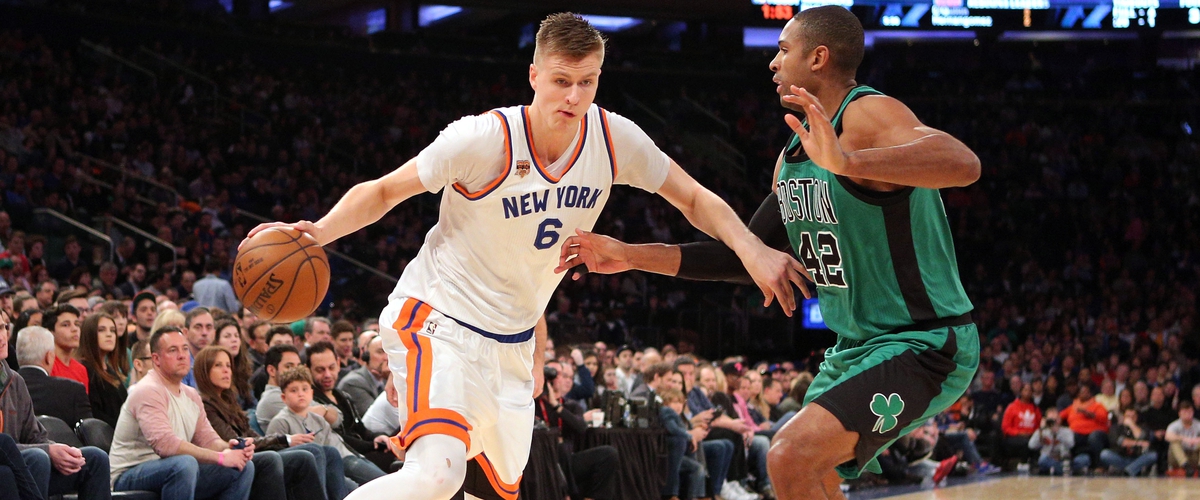 Last week, ESPN reported that Kristaps Porzingis went completely AWOL during his exit interviews with New York. Adrian Wojnarowski, arguably one of the best NBA writers out there, said this about the odd situation: "Porzingis' message appears to be unmistakeable for New York's lost cause of an organization: You're on the clock with me, too." The Knicks' front office has had nothing but drama surrounding their team for a long time now. Between Phil Jackson wanting Carmelo Anthony gone (PS: he better stay far away from Dallas), to Derrick Rose calling New York a "super team", even Joakim Noah being suspended 30 games for a failed drug test, to now this; the drama in the big apple never ends.
Now, what does all of this mean for Dallas? Well, Porzingis has said declaring for the draft that Dirk Nowitzki was and is one of his idols. Anytime a 7 foot white guy that can shoot enters his name in the draft, especially a european player, he is immediately called the "next Dirk Nowitzki". Well, even though there will NEVER be another Dirk, Porzingis really is the closest thing to it. So why wouldn't Dallas want to pair up the next Dirk with the current Dirk, and who says Porzingis wouldn't love to play next to his idol and learn from him? Now, there has been no, none, zero, zilch, nada, NOT ONE report of Porzingis asking out of New York, but he is clearly flustered with the way the front office is running things. So what would Dallas have to do to steal one of the best young players in the league? I'll give you a rundown of what I would like to see happen, and what I think will happen, because they are two very different things.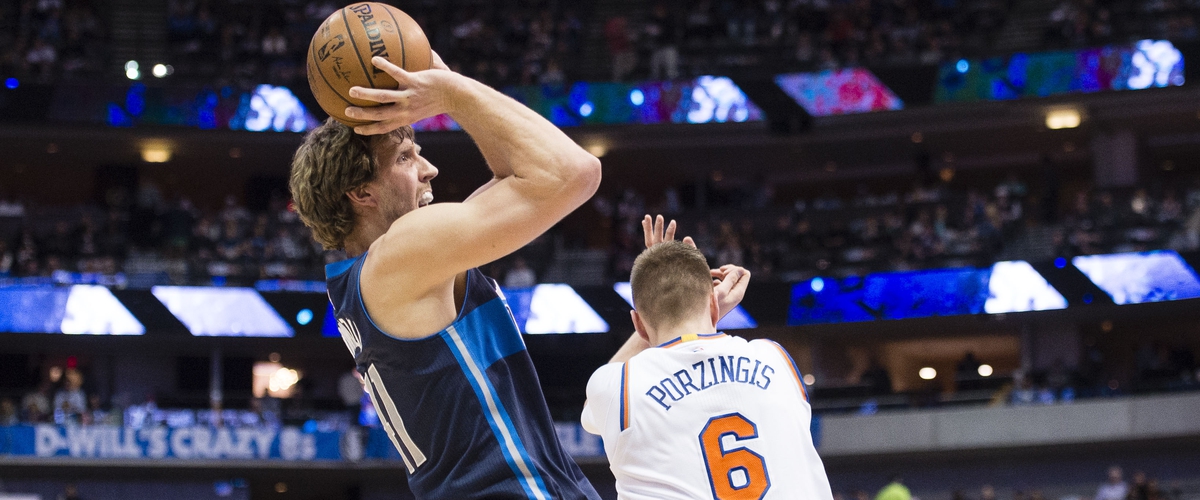 Financially, a trade like this would be very easy to pull off for Dallas as Porzingis is still on a rookie deal and only makes about $4 million per year. Talent wise, Dallas doesn't have anything close to offer New York to match what they would be losing in Kristaps. However, Dallas does have a lottery pick in this ever-so-deep 2017 NBA Draft. That would be the number one piece that would have to be sent to New York for Phil Jackson and the Knicks to even consider moving their Unicorn.
Along with the 2017 pick, New York would need young talent as they would be sending one of the three best young players in the league out. In my opinion, Towns, Giannis (who should be a Maverick *sigh*), and Porzingis are the three best youngsters in the NBA right now. One player who fits this bill is Seth Curry. After a breakout season with Dallas, Curry would be highly coveted in any trade. Curry is also on a team friendly contract as he is making $2.9 million and is guaranteed for two years. Another player that would most likely be thrown into a Porzingis trade would be Dwight Powell. There's two reasons Powell fits here: 1) He is only 25 years old and 2) he plays the same position as Porzingis. Two young talented players and a lottery pick would get the job done in most cases, but Porzingis isn't a "most case" player.
Another piece of the puzzle that I think would have to go into a trade like this would be moving a bad contract from New York's salary. The first name that comes to mind? Joakim Noah. The once Defensive Player of the Year signed with the Knicks this past summer to join his former Chicago teammate, Derrick Rose, in hopes of turning New York into a power house. It didn't happen. Noah only played in 46 games due to a torn rotator cuff. He averaged just 5 points, 8 boards, and 2 assists per game. Not bad, but not enough for the 4 year, $72 million contract he signed. Not to mention the fact that he is suspended for the next 30 games he plays in due to a failed doping test. So yes, you could say New York would want to dump his contract wherever they could. If you throw in Noah, the money gets a little more complicated and Dallas would have to send more than just Powell and Curry.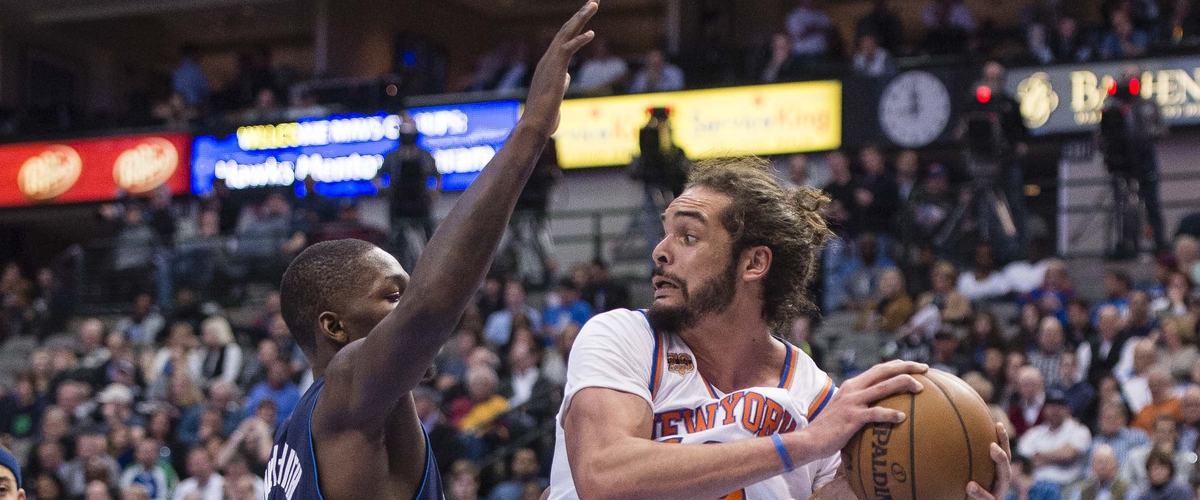 The final pieces to this puzzle are Devin Harris, the veteran point guard that has remained solid off the bench, AJ Hammons, Dallas' second round pick last summer out of Purdue, and DeAndre Liggins, the former Cavalier shooting guard that Dallas claimed off of waivers for their final game of the season and perhaps next season. Harris would be the one veteran sent in the trade, and he could still be a valuable contributor for any team. Hammons has a lot of untapped potential, as us Mavs fans got to see in the final games of the season, plus he is only 24 years old. Liggins is also a young defensive presence, but the main reason he even fits in here is for the money. I don't think it would be unreasonable to ask New York for a future second rounder with all of that, so here's the trade in summary.
DALLAS GETS: Kristaps Porzingis, Joakim Noah, & Future 2nd RD Pick
NEW YORK GETS: Seth Curry, Dwight Powell, Devin Harris, AJ Hammons, DeAndre Liggins, & 2017 1st RD Pick
Some may say that, in this hypothetical, Dallas is giving up too much. However, if you really think that, then you don't know everything Porzingis brings to the table. But let's get real, this trade is never going to happen. In fact, I do not see any Porzingis trade EVER happening. In reality, Porzingis sends a message to New York that lets them know they better change something, and they change it. A talent like him rarely comes around, and I have a strong feeling that, as dumb as the Knicks' front office is, they will do anything to keep him around.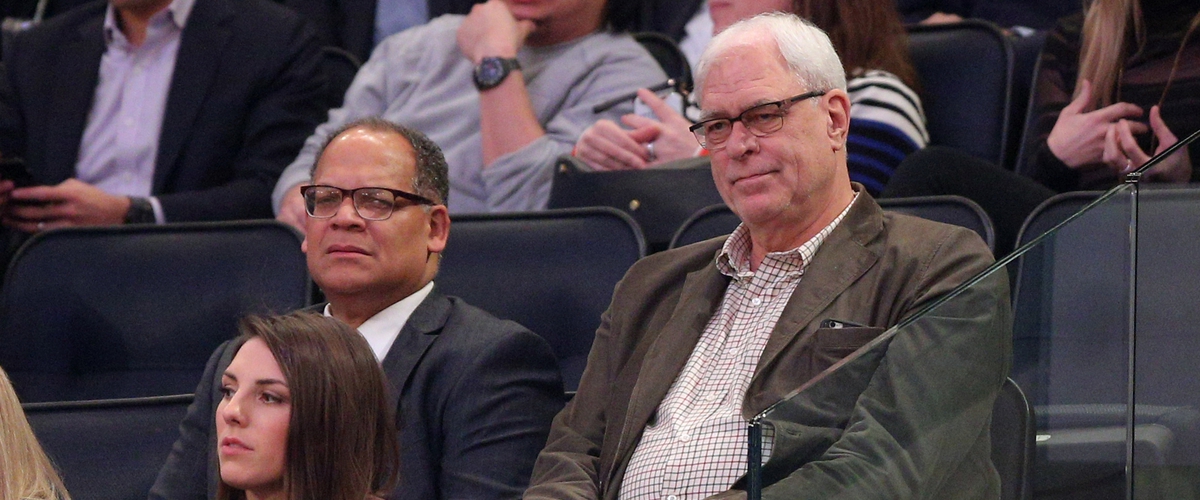 I expect a lot of changes to come in New York this summer. I also expect quite a few changes to come to Dallas this summer. However, I don't expect to see Kristaps Porzingis in a Dallas Maverick jersey anytime soon.