Trade Up Partners for Dallas in the Draft
It's no secret that the Mavs would love to trade up in this summer's draft. The ninth overall pick is a great position, in fact it's the best draft pick Dallas has had in years, but if moving up is an option, the Mavs would jump at the chance. The only issue is that there are only a few realistic teams picking above Dallas that would give up their pick for the things that Dallas is willing to offer up. So who are those teams and what would it take to get their pick?
Philadelphia 76ers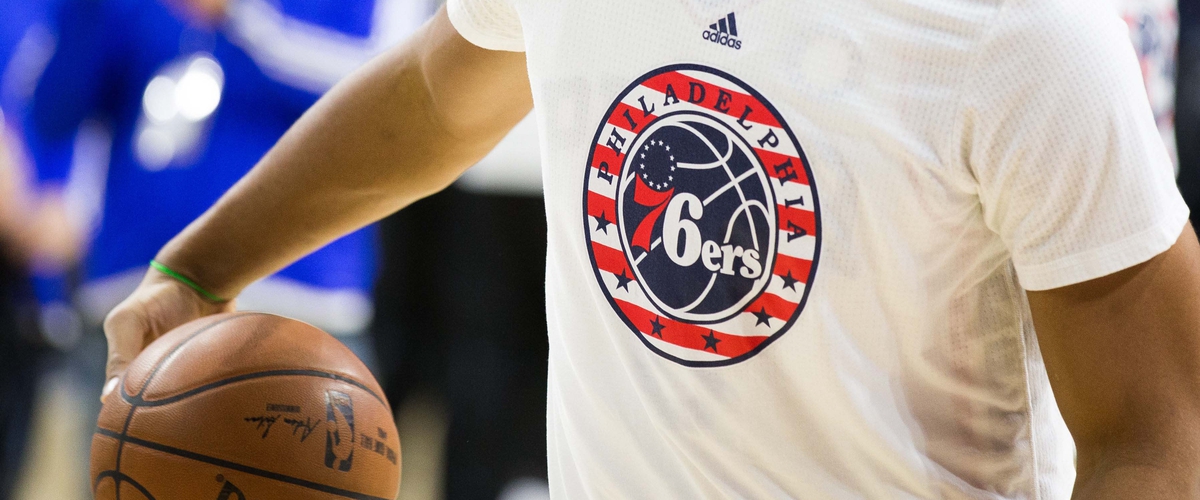 Why It Could Work: According to multiple reports, Philadelphia is more than open to trading the third pick in this summer's draft. Perhaps it's because they already have four lottery picks in their starting five with Ben Simmons, Joel Embiid, Jahlil Okafor, and Dario Saric. At this point, the Sixers are ready to get veterans in that can help develop their young guys while beginning to contend in the East, but they also still need those high picks. Lucky for the Mavs, they have both of those things. Philadelphia has plenty of cap space, but veteran free agents aren't necessarily drawn to the city of brotherly love. In this scenario, Dallas sends Wesley Matthews, a win-now veteran with great locker room presence, and their 9th overall pick to Philadelphia for their 3rd pick.
Why It Wouldn't Work: The third pick, especially in this ever so deep draft, has a lot of value. So much so, that the Sixers could land a more impactful veteran than Wesley Matthews. While Wes brings a great leadership presence, above average defense, and a solid three-point threat, he is not enough to bring a lottery team up to contention. What level of player Philadelphia could land remains a mystery, but many would agree that they could land one, if not two seasoned veterans just by giving up their pick. While the ninth pick would sweeten the deal, it wouldn't surprise me if Philly wanted to trade even later into the first round where they could pick up an older draftee, one that played three to four years in college rather than a one-and-done.
Who Dallas Would Select: If Dallas were to pull off this unlikely trade, their pool of players to choose from becomes much wider than if they were to stay at nine. It would be safe to assume that Markelle Fultz and Lonzo Ball will be gone in the first two picks, but that leaves the point guard that every Maverick fan has been drooling over: De'Aaron Fox. Two other players that make sense here are Kansas' Josh Jackson and Duke's Jayson Tatum. Any of the three could easily be starters for the Mavs next year and be instant contributors. A MFFL can dream right?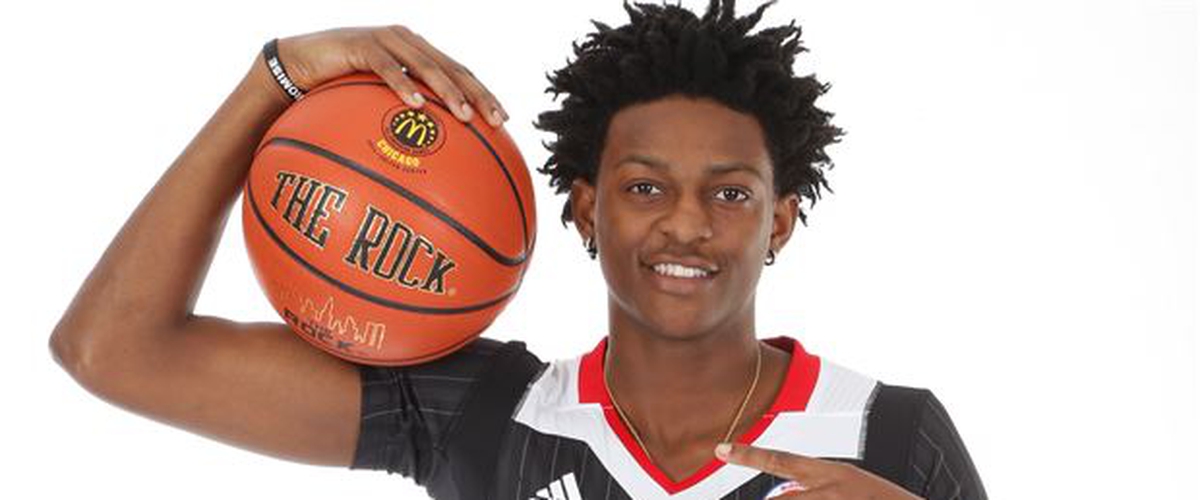 Minnesota Timberwolves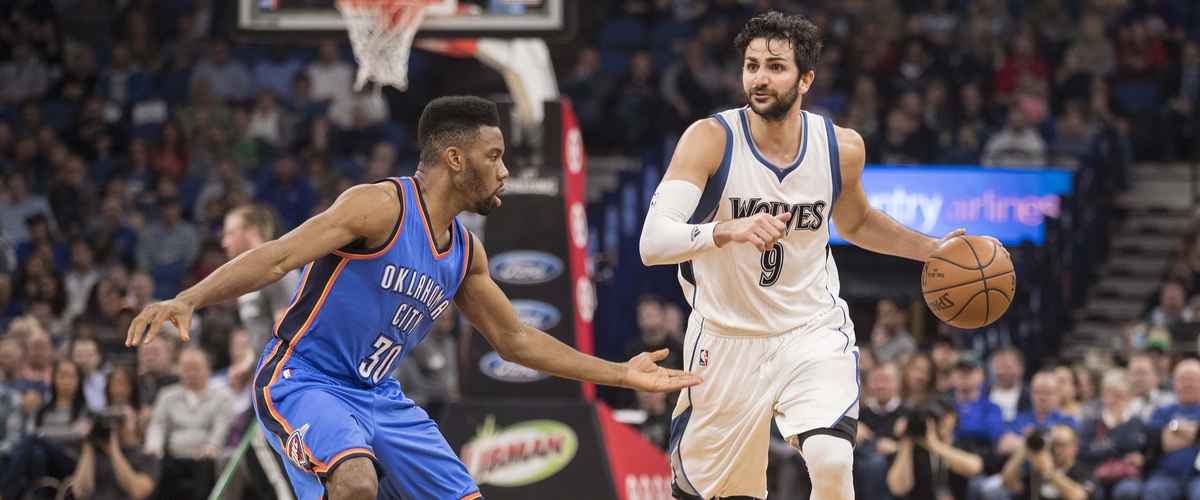 Why It Could Work: The Timberwolves, like Philadelphia, are ready to turn from the youth movement that has been going on for years in Minnesota, to a movement towards contention. Reports have surfaced that Minnesota is looking to acquire a veteran wing player. Yes, you guessed it, Wesley Matthews fits the bill here too. However, Minnesota is also looking to dump Ricky Rubio somewhere this summer. Here's how I could see this deal working out:
This scenario allows Minny to unload two contracts they want to get rid of, while acquiring the veteran wing they want and a young power forward, and all the while only moving back two spots in a deep draft. This also gives the Mavs a starting point guard that they've been needing, a backup center that once had a lot of promise before being plagued by injuries, which can be helped with Dallas' training staff, and moving up enough to take a player they really want. In all reality, it makes a lot of sense for both teams.
Why It Wouldn't Work: Rubio and the seventh overall pick could possibly land Minnesota a better player, or even a better pick if they wanted to move up, than what the Mavs have to offer, but not much better. Also, Powell and Matthews' contracts are not very appealing for any team to take on. Another reason this trade may not work is due to the fact that Dallas could very well just select a point guard instead of trading for a veteran one. Besides that, Pekovic is trash honestly. Last but not least, the Wolves could easily pick up a cheap veteran wing in free agency instead of trading for one with an awful contract like Wesley's. Names like Rudy Gay and Ben McLemore are two that jump out immediately. All in all, this trade may have a few too many moving parts to get done, but it really does make a lot of sense in theory.
Who Dallas Would Select: While moving up two spots doesn't change a whole lot, it could change just enough. There's almost no chance De'Aaron Fox falls to 7 as he is expected to be picked by Sacramento at 5 if not earlier. Malik Monk, Fox's collegiate teammate, is another unlikely option since he could go as high as 3 to Philadelphia. The two players that make the most sense now are Dennis Smith Jr. out of NC State and Jonathan Isaac out of Florida State. Smith could be available at 9, as indicated by Chad Ford's latest mock draft, but many believe that the Orlando Magic (6th pick) and New York Knicks (8th pick) are exceptionally high on the point guard. If Orlando passes and Dallas moves up to 7, this could guarantee them their point guard of the future. Isaac falls to the T-Wolves at 7 in a lot of mock drafts (which are completely speculation of course), but he makes a lot of sense for Dallas. He could step into the starting power forward spot, allowing Barnes to play the three and Dirk to come off the bench; or he could play the three, allowing Barnes to continue to grow as an undersized power forward. Either way, Isaac brings some explosiveness and athleticism that Dallas would love to bring in next to Nerlens Noel and Harrison Barnes.
Wherever Dallas ends up picking in the draft, they are sure to get an incredible player. As I mentioned in a tweet, the 9th pick gets the Mavs a great player, but a top 5 pick gets us a potential all-star. At 9, at least one of four players that make the most sense for the Mavs is sure to be available. Those four are Dennis Smith Jr., Frank Ntilikina, Jonathan Isaac, and Lauri Markkanen. Smith, Frank, and Isaac are obviously preferred over Markkanen, but many would still be satisfied with the stretch four from Arizona as the 9th pick. Whoever it is and wherever we pick, I think I speak for all MFFL's when I say we're ready for the draft NOW.
---