Potential Maverick Trade Partners: Boston Celtics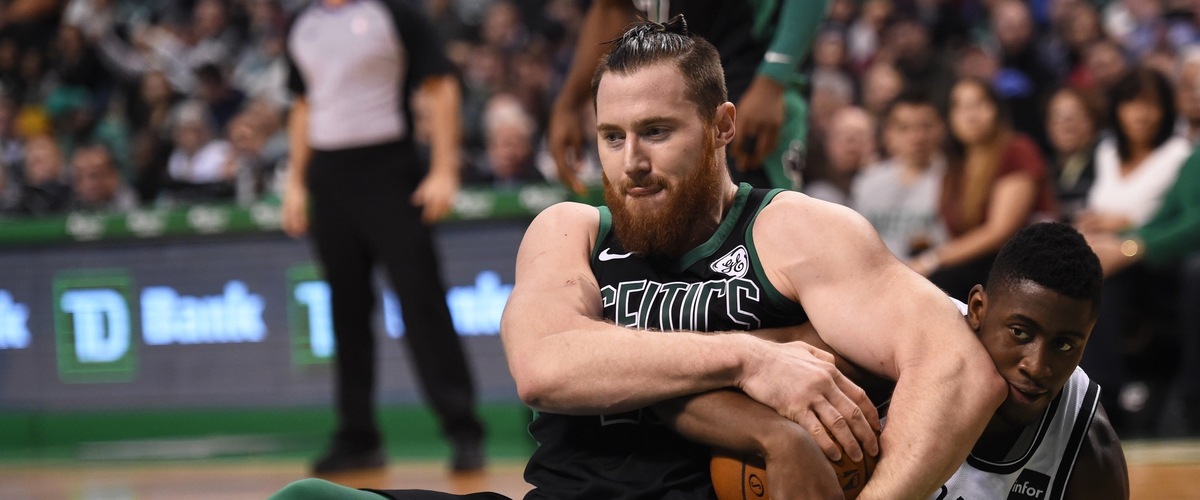 As the 2018 NBA trade deadline approaches, Mavs fans are now looking for the team to make some kind of a move. I'm going to start looking at different teams that make sense for the Mavericks to trade with. Some may make more sense than others and some may make Mavs fans more happy than others; but either way, I want to make it as realistic as possible. Let's start with the Boston Celtics...
Boston currently sits at the top of the Eastern conference at 34-10. Kyrie is playing like an MVP; they hold their opponent's to a league-low 97.7 points per game; and Jayson Tatum already looks like a superstar in the making. However, they are still missing one thing: a rim protector.
Al Horford is an above average NBA center and does just about everything right; but he doesn't have the explosiveness or shot-blocking ability to be a rim protector. He averages one per game, while Tatum is the next highest at .84.
Enter the Mavericks. Dallas has two centers that could be considered rim protectors in Nerlens Noel and Salah Mejri; both of which could be traded by the deadline.
However, the Celtics have been rumored to covet Nerlens Noel for a long time now. Michael Saenz of Sir Charles in Charge, (yes that is real), says that Boston has been interested in the center since before Philly traded him to the Mavs.
While Rick Carlisle has said that he wants to get the big man playing time when he recovers from thumb surgery (which we still barely know anything about), many still expect the Mavs to move Noel before February 8. So what would a trade look like to get Noel to Boston?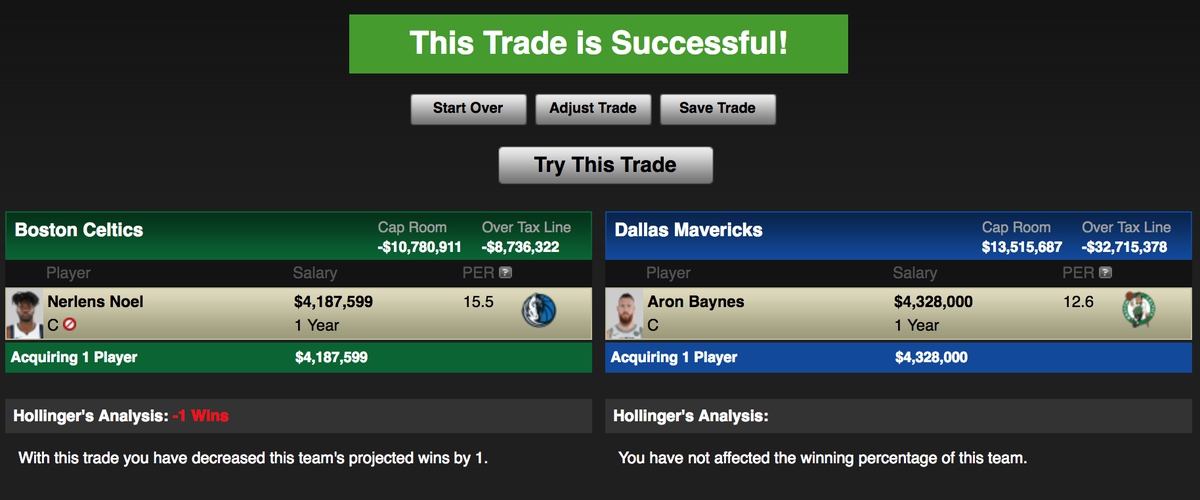 DAL: Aron Baynes & Boston's 2018 1st RD Pick
BOS: Nerlens Noel
This trade satisfies needs for both teams and is completely realistic if you ask me.
For Boston, they get the center they have coveted for so long, while remaining young. This trade also allows them to slide Horford to the power forward position in the starting five. Finally, the Celtics do give up their first round pick, but they still have a chance to get into the first round. There's a good chance the Lakers fall into that 2-5 range.
For the Mavs, they unload Noel for a reasonable return. Baynes may be 31, but he is only in his sixth year in the league. The Australian is averaging 6 points and 5.3 rebounds in just 18 minutes per game. Dallas adds a better low-post defender and rebounder, while keeping the rim protection of Salah Mejri to back him up. Besides that, Baynes is only on a one-year contract, so he won't be hurting the Mavs when it comes to the summer free agency period.
While Baynes would be a decent piece, the biggest thing for the Mavericks here is the first round pick. While they may be in rebuild mode, Dallas is playing better and better each game; no one would be surprised if they fall out of the top 5 in the lottery. Having that second first round pick would be huge; even if it is in the bottom third of the first round.
If it is not Baynes, the options are pretty slim. The only other players that Noel could be traded for straight up are Marcus Smart, Jaylen Brown, Marcus Morris and Jayson Tatum. Unfortunately, there is little to no chance that Boston would be willing to part with any of those guys for a downward trending player in Noel.
In regards to the pick, I think the Mavericks would settle for a second rounder here. Unfortunately, Boston does not own a second rounder in this upcoming draft. So basically what I am saying is that it is Baynes and a first rounder or bust in order to make the Celtics a viable trade partner for the Mavs.
---