After Further Review: 2017 Philadelphia Eagles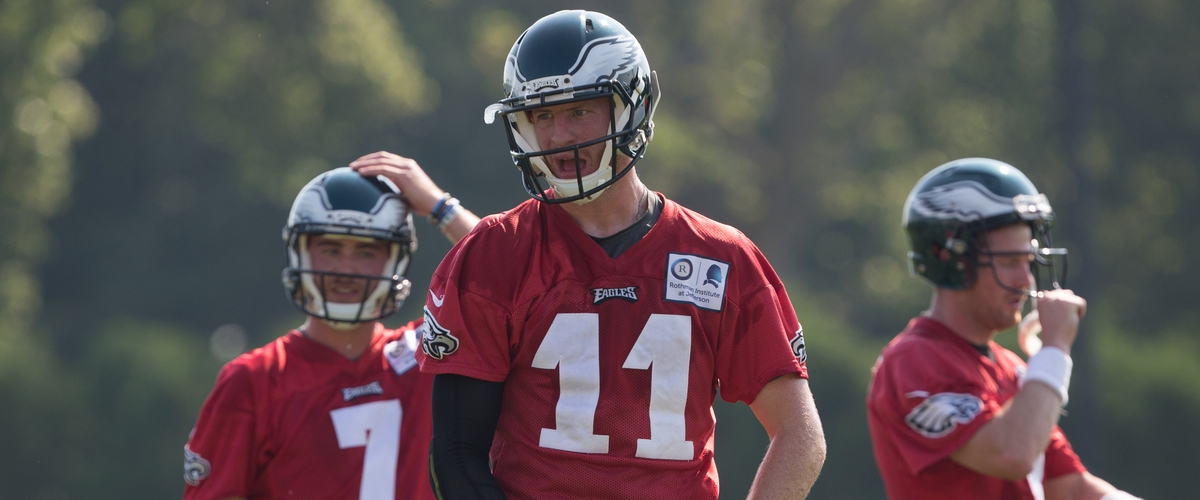 The Philadelphia Eagles once again took the free agency spotlight and shined it all over themselves. Hogging the headlines even after stating they wanted to build the team the right way through the draft, they just couldn't help themselves. Applying band-aides over holes with one-year contracts wont fix the problem, only delay the process.
The Eagles are smart enough to know their 2017 Super Bowl aspirations are slim-to-none. So why aren't they smart enough to know going 8-8 with one-year contracted players isn't helping their cause? Going 8-8 is the difference between the 15th pick or a top 8 pick in the 2018 Draft, and that's a big deal. I'm not saying to throw the towel in on the season. Go out and try to win, but try to win with the guys you have. Grow with the young talent you trusted enough to draft and if you go 4-12, that's OK! Chip Kelly dealt you a bad hand. It sucks. It's unfortunate. It's reality. Continue to draft well and build your team the right way like all the good teams do. Look how quickly a team like the Raiders were able to turn things around with a few good drafts.
As for this season, I have the Eagles finishing last in the NFC East. And here's why: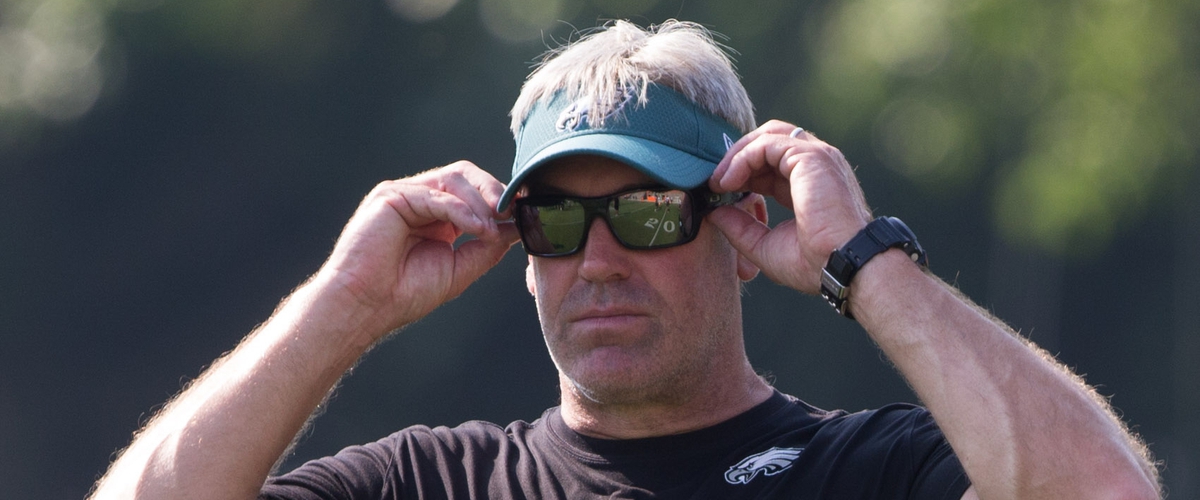 For starters, I have no faith in head coach Doug Pederson. The guy lacks the leadership and strategic mentality of a NFL head coach. The front office is wasting valuable time that quarterback Carson Wentz needs to develop into the star he was drafted to be. Does anyone really see Doug Pederson leading the Eagles to a Super Bowl win over Bill Belichick? How about winning a playoff game by outsmarting Pete Carroll? Do his players really buy into his system? Ask new running back Legarrette Blount how he feels about playing in Philly.
The defense is average at best and lacks depth. First round pick Derek Barnett is slightly undersized and there were better options available for the Eagles to select on draft night. The defense lacks a pass rush and has the worst cornerback tandem in the NFL. Last time I checked, cornerback was the most important position in today's NFL. I do enjoy the idea of Cox and Jernigan causing chaos on the inside, but look for the defense to get shredded through the air on a weekly basis.
The Eagles offense will be better than last year for sure, but let's not get too carried away with that statement. The Eagles still don't have a running game to lean on. LeGarrette Blount is 30 years old and hasn't fared well outside New England. I'm going with BUST on Blount. Darren Sproles is 34, Donnel Pumphrey weighs 170lbs and Wendell Smallwood is a joke, let's be honest. A lack of a solid rushing attack is asking a lot from the second-year quarterback during a crucial time of development.
The wide receivers are average at best. Alshon Jeffery is playing on a one-year 'prove it' deal and this is where a colossal disaster is waiting to happen.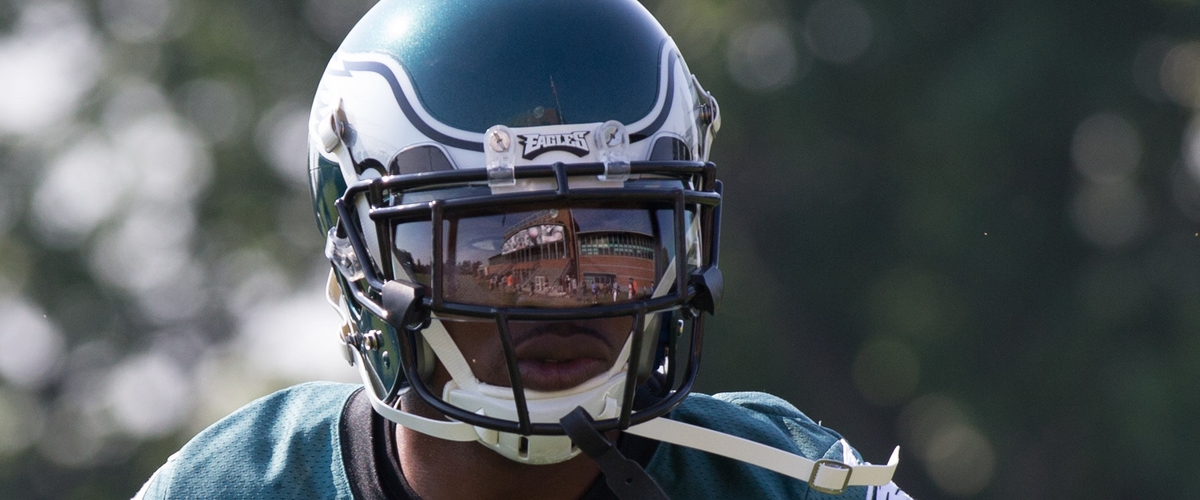 Let's say Alshon goes over 1,000 receiving yards and somewhere in the area of 8 touchdowns this season. The fans get starry eyes over the wideout, proceed to tell me I was wrong about Alshon the whole time, and the Eagles front office signs him to a long-term multiyear deal. The injury prone, PED plagued wideout, reverts back to his lazy ways giving the team minimum production and living out his lucrative contract. Alshon takes up too much cap space than he's worth and becomes the most hated athlete by the fans in Philadelphia. #stuck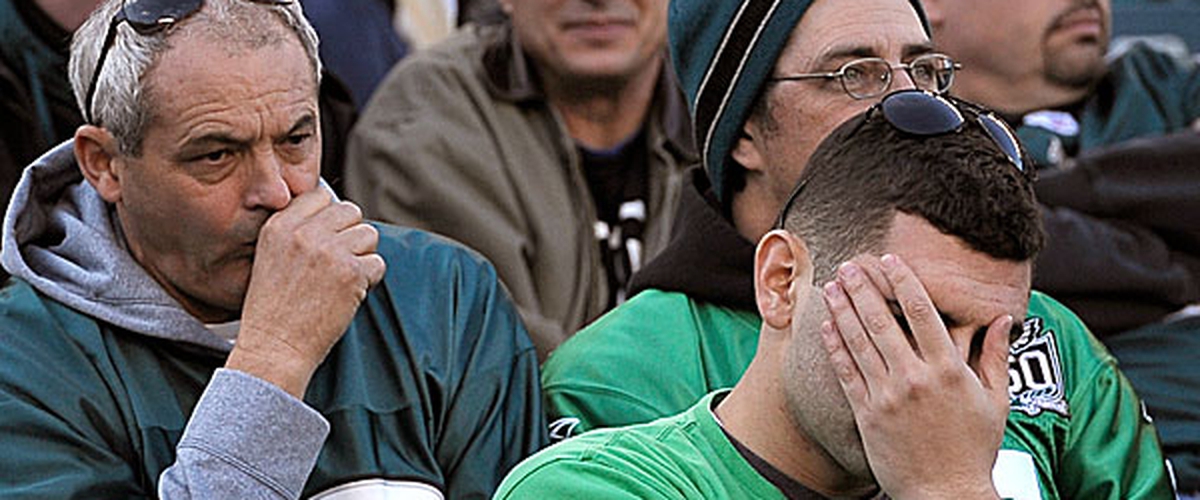 Let's stop pretending wide receiver Torrey Smith is going to make this huge difference too. Smith has only reached 1,000 yards once in his career and is coming off his worst season yet. Jordan Matthews is what he is and Zach Ertz is nothing more than Minnesota Vikings tight end Kyle Rudolph. All hype with no bite.
The only chance the Eagles have is if Wentz develops into an Aaron Rodgers-type super star or at least flashes signs of greatness. If that happens, everything I just mentioned goes out the window. How good of a team is Green Bay without Aaron Rodgers? Catch my drift?
After further review, the Eagles' front office has demonstrated a lack of intelligence since Andy Reid packed his bags for Kansas City. Until they prove otherwise or Carson Wentz has a big red 'S' under his pads, the Eagles have a long journey ahead of them.