Bill Cowher and Jimmie Johnson are heading to the Hall Of Fame.
On a weekend where the NFL division round, should have took center stage. It would be the announcement that two legendary head coaches in the NFL are going to Canton. Bill Cowher, the former coach of the Pittsburgh Steelers and Jimmie Johnson, former head coach of the Dallas Cowboys and Miami Dolphins were informed that they were going into the Pro Football Hall Of Fame in Canton Ohio.
Hall of Fame President David Baker informed both of these legends that they were going to the Hall Of Fame.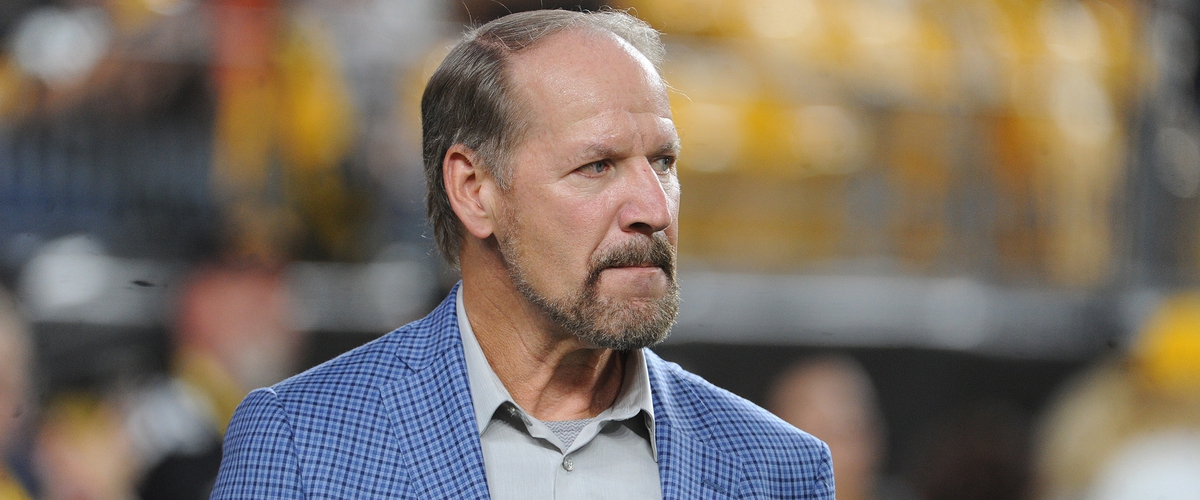 Bill Cowher got the word of his Hall of Fame invitation during the Pregame show on CBS before the Ravens took on the Titans Saturday Night.
Bill Cowher spent his fifteen year career with the Pittsburgh Steelers after taking over for the retiring Chuck Knoll at the end of the 1992 season. Cowher took the Steelers to a 11-win season in his first season as head coach. His record speaks for itself, 149 regular season wins, 12 playoff wins, nine seasons with at least 10 wins, 10 playoff season and a Super Bowl win. Cowher only had three losing seasons with the Steelers and his win total ranks him 20th All-time.
Cowher was overcome with emotion after he got the call that he was going to the Hall Of Fame. His wife Bea and his Daughter Megan were standing behind the legend form Pittsburgh when he got the word and the family was also overcome with emotion.
Cowher, holding back tears said that, " this is the most happy moment in my life. I am very thankful for getting the call that I am going into the Hall Of Fame."
Former Steeler great Jerome Bettis had this to say. " Man I am happy for my former coach and friend that he's in the Hall Of Fame and rightfully so."
Bill Cowher is not the only one who got a Invite to the Hall Of Fame.
Jimmie Johnson also got a invite to Canton. His invite came during half-time of the Seahawks-Packers game on FOX. And yes Johnson was also overcome with emotion.
The former Dallas Cowboys and Miami Dolphins head coach had his best seasons with the Cowboys. I grant he went 1-15 in his first season in Dallas, but it was his later years that gave him the most success. At one point Johnson had a 36-12v record in four years in Big D. That also included two Super Bowl Rings. Johnson was unable to get along with Owner Jerry Jones and after winning his second Super Bowl Johnson was fired and replaced with Barry Switzer.
The team that the Cowboys had during the 90's was something to remember. Troy Aikman, Emmitt Smith, Darrell Johnston just to name a few.
Jimmie Johnson said that, " I am so happy with the invite to Canton to the Hall Of Fame and I am so happy."
Troy Aikman was in Green Bay for the playoff game and he was overcome with emotion when he found out his former coach was going to Canton.
Troy Aikman released this statement. " I am very happy for my former coach and good friend Jimmie Johnson that he's going to the HOF and it was a fantastic day for me and the Cowboys organization.
Here's my take..
Both of these coaches had Hall Of Fame careers. Both Cowher and Johnson deserve to be in the Hall Of Fame and that's a fact. If you look at what both of these coaches have done in their careers you will see why I think they deserve an invite to the Hall Of Fame.
It is my duty and privilege to welcome both Bill Cowher and Jimmie Johnson to the Pro Football Hall of Fame.
It is also my honor to welcome them to a very special place, The Scott Manning Sports Wall Of Honor for their contributions to the NFL and the game of Football.
Coach Cowher and Coach Johnson, thank you for what you have done in the NFL and my congratulations for getting into the Hall of Fame.
Bottom Line..