Haden Fry has passed away at the age of 90.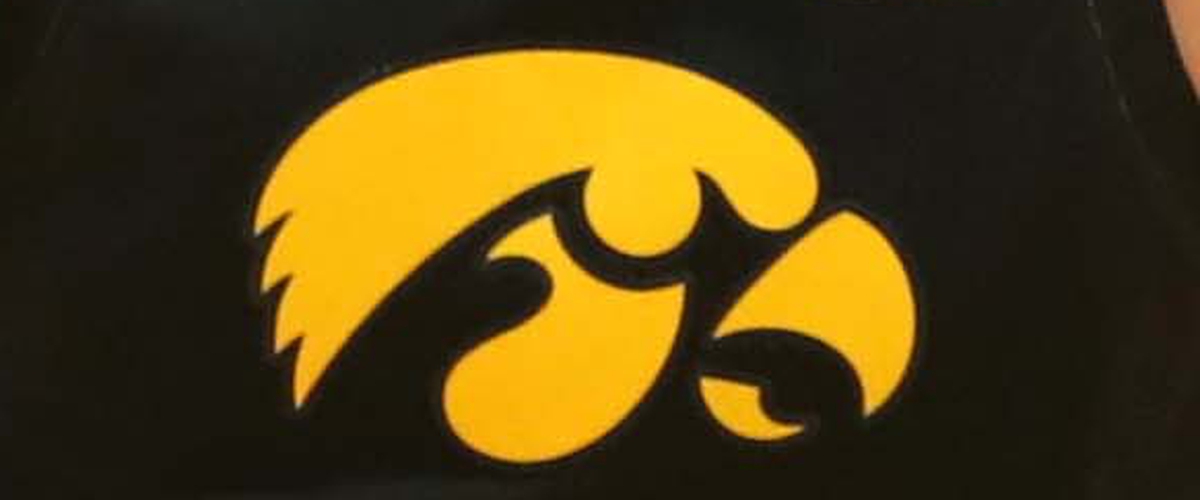 The University of Iowa is in a state of mourning after receiving the sad news of the passing of longtime Iowa Football Coach Hayden Fry.
Coach Fry, passed away of cancer at the age of 90.
His family released a statement on Tuesday showing respect to their father and friend. The Family State read's and I quote, " We are sadden of our father's passing and the we are thankful to the University of Iowa for the outreach of love during our time of mourning."
No Memorial Services have not been announced or nothing has been planned as of yet.
Born in Dallas Texas in 1929 Coach Fry was on to being something special in life in College Football.
Hayden Fry, spent 20 seasons at Iowa compelling a 143-89-6 record with the Hawkeyes, that also included three BIG-10 Championships, Three Rose-Bowl Appearances and Ten AP Top-25 finishes. Coach Fry is also responsible for the Tiger-Hawk logo and he's also responsible for the Visitors locker room being painted pink. Coach Fry also decided to use the Pittsburgh Steelers look at Kennick Stadium.
But before coach Fry came to Iowa, he also had two other coaching stints along the way. He spent six seasons at North Texas and 11 seasons at SMU. Coach Fry compiled a 232-178-10 record in his coaching career. Coach Fry also won coach of the year in three different leagues, The Southwest Conference, The Missouri Valley and the BIG-10 where he was named coach of the year three times. Coach Fry was also named the Sporting News National Coach of the year in 1981.
Iowa head coach Kirk Ferentz released a statement on the passing of his friend and mentor.
" It's a sad day for me and my family. It's also a sad day for the University of Iowa and the Student Body. I have personally lost a friend and mentor and he will be missed by many in the Iowa community."
Kirk Ferentz is part of Hayden Fry's legendary coaching tree. Now take a look at Fry's tree and it's like a who's who of College Football Legends.
Former Oklahoma coach Bob Stoops..
Former Wisconsin coach Barry Alverez..
Former Kansas State coach Bill Snyder..
Former Wisconsin coach Bret Bielema..
Former Iowa State and North Texas coach Dan McCarney..
And current coaches..
Mark Stoops at Kentucky..
Bo Pelini at Youngstown State..
Jay Norvell at Nevada..
That is one very impressive coaching tree for coach Fry..
November. 22, 1998 the day that Coach Fry retired, earlier in the season coach Fry was secretly battling prostate cancer. Coach Fry decided to retire at the end of the season. He spent most of his retirement in Nevada and was enjoying himself.
But now Coach Fry has passed away at the age of 90. He's survived by his wife, four sons, a daughter, a stepson and a stepdaughter.
Some final thoughts on this sad story..
Coach Fry was a legendary coach to a lot of people. I had a lot of respect for Coach Fry as a person and as a Football Coach. Hayden Fry was not afraid to tell a story or two. If there's one date that coach Fry would love to forget it would be Nov. 2nd, 1985 at Ohio State in the rain. It was a day that his star Quarterback Chuck Long could have clinched the Heisman Trophy but Long was just bad on that Saturday.
Hayden Fry was a great man and a friend..
Coach Fry, thank you for all of the memories that you gave us in College Football and thank you for being a respectable man and coach that you were in your career.
Coach Fry thank you and GOD SPEED..
---