Kevin Durant Has Elected To Be An Unrestricted Free Agent.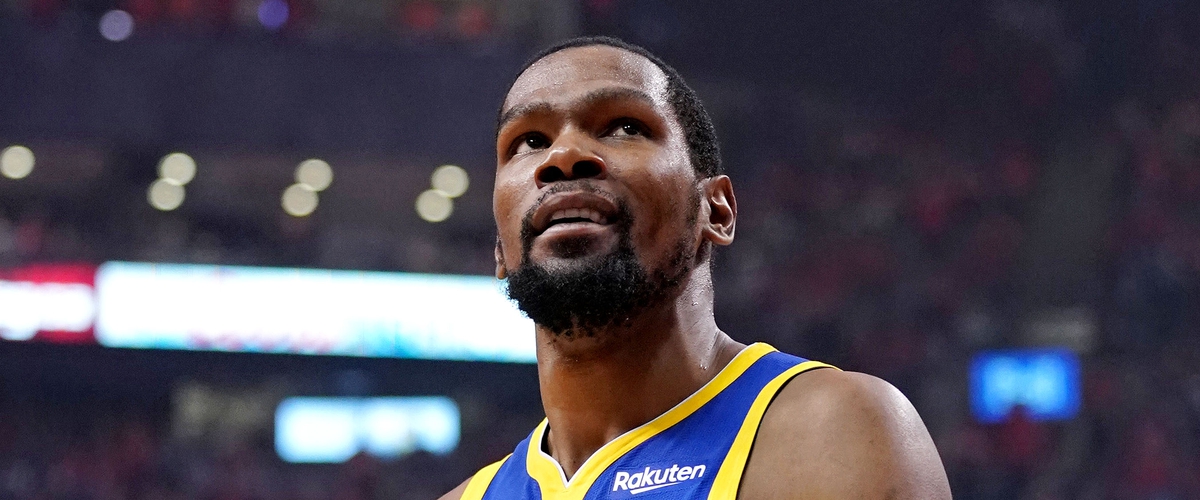 As Expected Kevin Durant Has Decided To Decline The $31.5 Million Player Option For The 2019-20 NBA Season. And The Golden State Warriors Superstar Has Decided To Be An Unrestricted Free Agent, So What Does This All Mean. It Means A lot To The NBA And The Golden State Warriors Because The Warriors Can Offer Him a Super Max Deal, Or He Can Go Play Somewhere Else If He Wants To. KD Cannot Become An Official Free Agent Until Sunday, Then After That It's Who Can Sign Him First, But Here Are Some Teams Who Could Sign Him And What KD's Options Are.
Durant, Could Stay With The Warriors, I Know He Declined The Player Option. What Does That Mean, It Means That Durant Can Sign a Five-Year $221 Million Deal To Stay With The Warriors. If He Decides To Go Somewhere Else The Max He Can Get Is a Four-Year $164 Million Deal. If I Was Kevin Durant I Would Stay With The Golden State Warriors, However There Are Some Teams In Contention To Sign Durant.
The New York Knicks, We All Know About The Knicks Struggles Over The Last Few Seasons. They Did Get RJ Barrett In The NBA Draft One Week Ago. Could You Imagine RJ Barrett And Kevin Durant Teaming Up In New York. But A lot Of People I Have Talked To Have Said That's Not Going To Happen Because The Knicks Need To Rebuild.
The Brooklyn Nets, The Nets Had a Pretty Good Season This Year And They Can Use a Star Player Like Kevin Durant. But The Nets Are Trying to Target Kyrie Irving As Their Next Superstar So Could We Expect KD In Brooklyn, I Say It's Possible But Highly Doubtful Because The Nets Can Not Afford Kevin Durant Right Now.
The Los Angeles Clippers, Now There's a Possibility, Why You Ask. Kawhi Leonard Might Go To Los Angeles To Play For The Clippers If He Says No To The Toronto Raptors Because Let's Face It, Next To Kevin Durant, Kawhi Leonard Is The Next Big Player In Free Agency In The NBA Right Now. So Could We Possibly See KD And Kawhi On The Same Team. I Could See That Happening Because Both Players Are Red Hot On The NBA Market.
We Do Have One More Wildcard In All Of This Kevin Durant Free Agency Talk..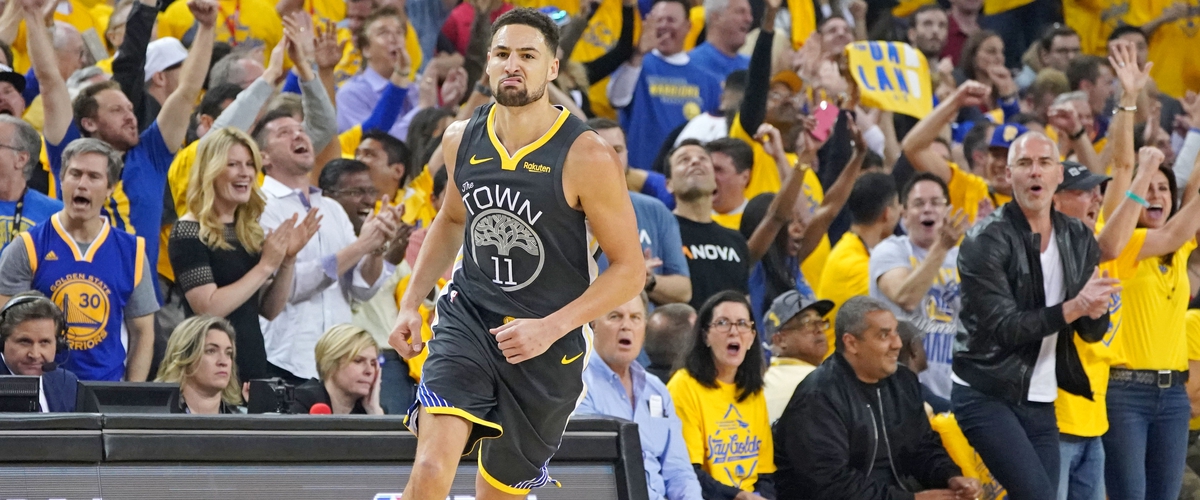 His Name Is Klay Thompson, He Is Also An Unrestricted Free Agent And He Could Go Somewhere Else Just Like Kevin Durant. And Just Like Durant, Thompson Can Option To Go Play Somewhere Else. Now In My Opinion These Two Need Each Other Badly. I Know They Are Out Injured, But These Two Playing Together Is What The Golden State Warriors Need As a Group.
Here's My Take...
As You Know Kevin Durant Is Out For The Entire 2019-20 Season Due To a Ruptured Achilles Tendon Which He Suffered In Game Five Of The NBA Finals Against The Toronto Raptors. Durant Had Not Played Since May 8th In The NBA West Semi-Finals Against The Houston Rockets When He Suffered An ACL injury. Durant Made a Mistake Which Might Have Done Him More Harm Than Good. He Decided To Give It a Go In Game Five Of The NBA Finals. He Got Hurt Again, Only Worst This Time Around. Durant Is Out For The 2019-20 Season. But If You Really Stop And Think About It, Durant, Needs To Re-Sign With The Golden State Warriors Because, No.1 They Can Give Him The Most And No.2 Him And Klay Thompson On The Court Together Are The Most Dangerous Duo In The NBA. So In My Opinion Kevin Durant Needs To Resign With The Warriors And Just Be Done With It Because Golden State Can Give Him More, And The Warriors Also Need To Resign Klay Thompson While They're At It. And Why You Ask, Because Kevin Durant And Klay Thompson Were The Most Awesome Twosome In The NBA This Season. We All Know That Kevin Durant Won't Play At All Next Season And Klay Thompson Is Out With a Torn ACL And He's Out For a While, But The Warriors Need Both Of These Star Players, And That's The Truth.
Bottom Line...
---