The Blues Beat the Sharks to Even Series at 2 Games Apiece.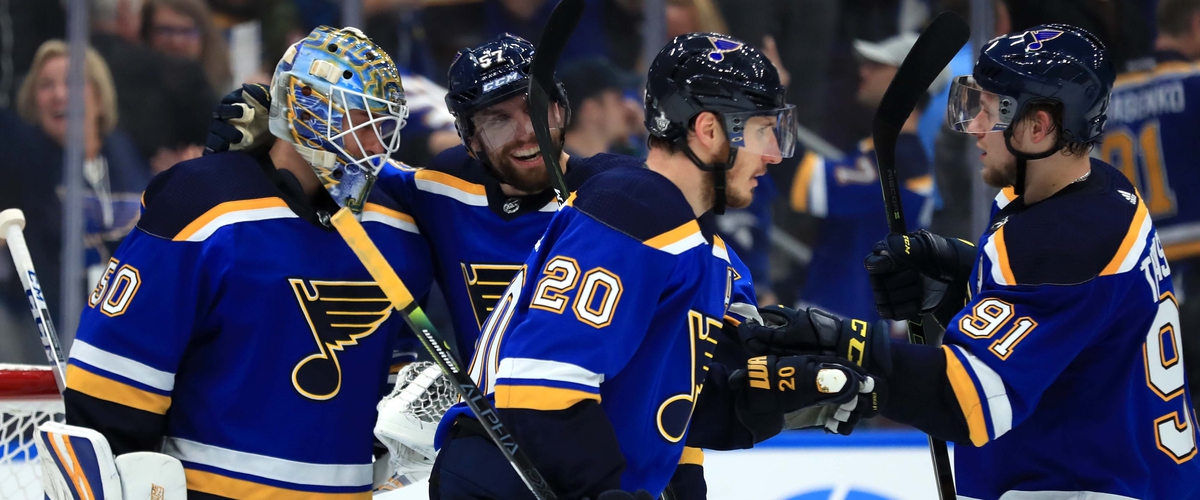 The St Louis Blues Recovered From Losing Game Three on a Questionable Call To Beat the Dallas Stars 2-1 In Game Four Of the NHL Western Conference Finals.
Jordan Binnington Was the Player Of the Game with 29 Saves on 30 Shots as the St Louis Blues Have Earned their 10th Playoff Win this Postseason which is a Franchise Record.
The Other Stars Of the Game Were Tyler Bozak and Ivan Barkashev For St Louis as they 1 Goal Apiece and that's all the Scoring the Blues Did All Night.
Tyler Bozak Told Reporters the Following After the Game.
"We Only Scored Two Goals all Game, But when you have a Goalie Like Jordan Binnington Who Can Save the Game for your Team that's Literally all you Need So My Hats Go Off to Jordan All The Way."
But What About the Stars You Might Ask.
Tomas Hertl, Had the Only Goal For the Stars in the Game. Martin Jones had 20 Saves In the Stars 2-1 Loss Tonight.
Martin Jones Told Reporters the Following After The Game.
" This Loss Tonight Was Totally On Me I Gave Up Those Two Early Goals and When the Blues Defense Was Spot On Tonight You're Going to Lose The Game and I am Very Disappointed In Myself Because I Let The Team Down and Also Very Disappointed We Could Have Played Better Tonight."
Now Here's My Take...
The St Louis Blues Have Really Recovered From The Questionable Loss In Game Three. Jordan Binnington Was the Star of the Game tonight. I know the Blues Only Scored Two Goals In the Game, But that's All They Needed to Win Game Four.
What's Next ,Game Five on Sunday In San Jose. The Sharks Need a Wakeup Call and with Home Ice Advantage They Could Really Use Because they Had Nothing In Game Four. But Whoever Wins Game Five Could Be In the Drivers Seat to Clinch it In Game Six On Tuesday Night.
So the Bottom Line is Very Simple, Win Game Five you Could Clinch It In Six or We Could Have a Game 7 On Thursday Night and That Could Be a Possibility But Let See what Happens First In Games Five and Six First. But Both The Blues and Sharks Will Be HUNGRY!!!!!! For the Win In Game Five.
---