The Cubs Get a HUGE Sweep Of the Cardinals at Wrigley Field.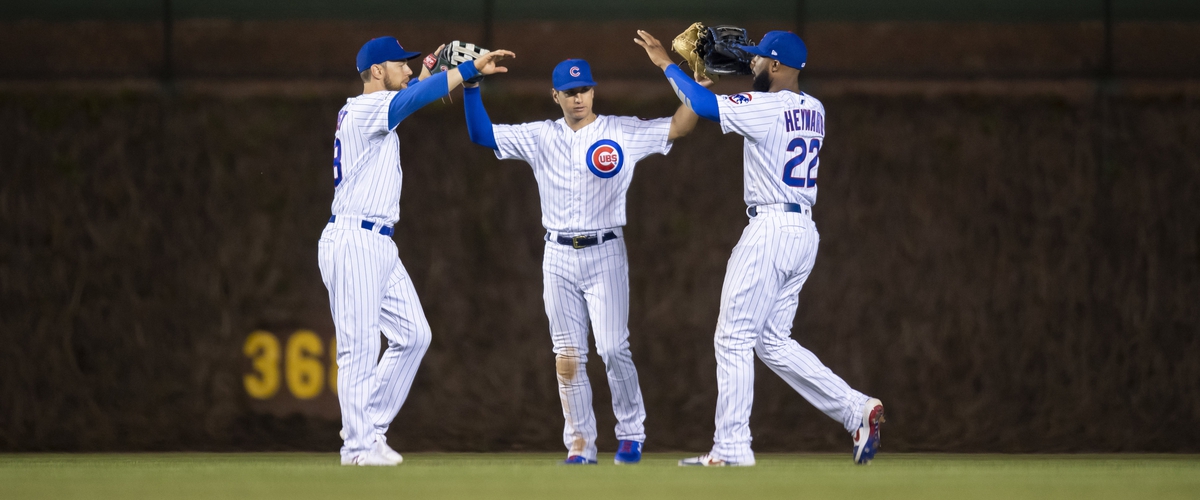 The Chicago Cubs are Now In First Place in the National League Central By a 1/2 Game over the St Louis Cardinals After Getting a HUGE Sweep At Wrigley Field.
The Cubs Have Won Seven Games a Row and how Did they Get the Sweep Of Their NL Central Arch Rivals We Let Me Answer That For You.
Friday Night- Kyle Hendricks Pitched a Gem For The Ages, He only Needed 81 Pitches To Shutout the Cardinals 4-0. And Don't Forget Anthony RIzzo He's The Cub who hit the 3 Run Homer To Put the Game Out of Reach.
Cardinals Pitcher Jack Flaherty Was So-So, 5.0 IP, 6 Hits,3 ER,1 HR, 9K'S,4 walks.
Saturday- Taylor Davis, The Last Player You Would Expect to Come Through, But He Did With a Grand-Slam to Tie the Game and then Javier Baez Hit The Home Run to Go Ahead to win the Game in the Eighth Inning.
Cardinals Pitcher Michael Wocha was Not Much Better, 5.0 IP,6 Hits, 4 ER, 1 HR Along With 4 K's and 4 Walks.
Sunday- Kris Bryant Had the Grand-Slam and then Wilson Contrearas Drove Home 2 Runners On Base then David Bote Who Has Name for Himself with the Cubs Had Two RBI's in the Game.
Adam Wainwright Just Got the Daylights Beaten Out of him on the Mound. He Pitched 5 innings Gave 5 Earned Runs and Only Had 2 K's and Walked 2 Batters in the Game.
Here's The Cubs Hitting Has Broke Down in this Series Against the Cardinals.
Anthony Rizzo, He has Three Home Runs in the Last Seven Days and these Numbers to Go with it, .241/369/.526, Now You Tell Me do you think He's Improved Big Time.
Javier Baez, MR Hero On Saturday He has Improved in a Big Way. The Numbers Don't Lie, .316/.350/.654, He Could Be Somebody that the Cubs can Count On.
Kris Bryant, Mr. Grand-Slam On Sunday He Came Through Himself With the Slammy. His Numbers are Good But Needs Improvement, .243/.380/.450, But If Bryant Can Get Red Hot In May Look Out Everybody Else in The National League.
Wilson Contrearas, He has Been Overlooked By Everybody Else Outside of the Cubs Organization His Numbers Are Very Good as well Here's the Case In Point, .311/.432/.678, So Don't Take Him Lightly Either.
So that's What the Cubs Did To the Cardinals.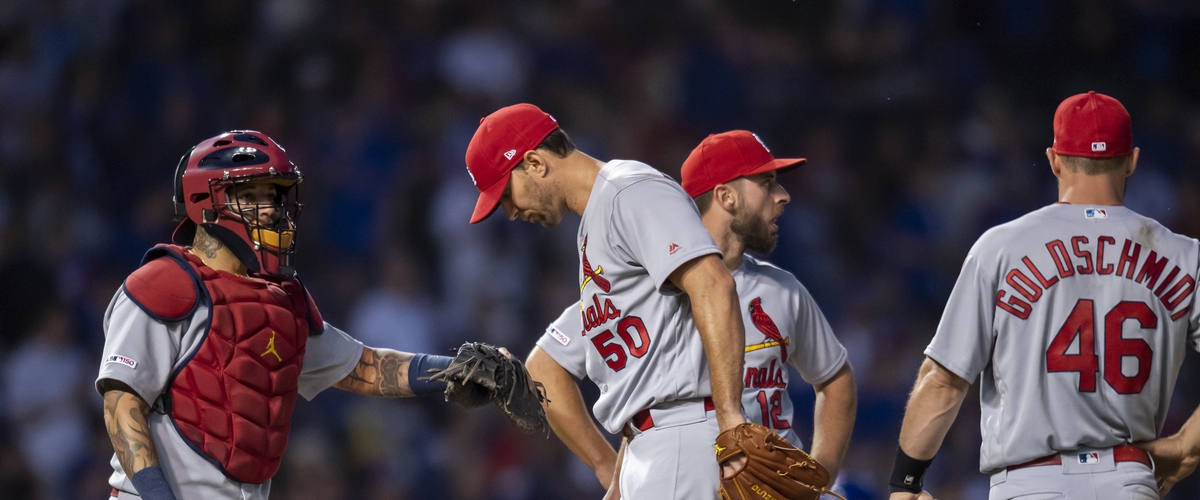 So What Went Wrong For St Louis this Weekend Well Let's See. I have Some Numbers you might want to Take a Look At and Cardinal Fans you Will Be Shaking Your Heads On this.
Matt Carpenter, In This Three Game Set he was the Only Highlight If you can Call it that How about a Combined 5-for-13, He couldn't Do Anything And Signed a Deal to Stay for 2 More Years, Not Much to Brag About Against the Cubs.
Paul Goldschmidt, He Was Supposed to be the Savior In St Louis, How About this for Size. In this Three Game Set He was a Combined 2-for-13, OUCH!!!!!.
Paul DeJong, He's Supposed to be the Batting Average Leader for the Team, In this Three Game Set Against the Cubs how about a Combined 4-for-11, YIKES!!!!!.
Marcell Ozuna, Mr. Comeback From Last Year, He Didn't have His Stuff as a Matter Of Fact He Almost Had Nothing to Show at all. In this Three Game Set He was a Combined 2-for-12 Against the Cubs OH!!!!! MY!!!!!!!.
Before I go I am not going to give you my take But instead Keep These Dates In Mind Because the Cubs and Cardinals Have 16 More Games Against Each Other and I have the Dates You Need to Know.
May 31st.
June 1st. In St Louis.
June 2nd.
June 7th.
June 8th. In Chicago.
June 9th.
July 30th.
July 31st. In St Louis.
Aug 1st.
Sept 19th.
Sept 20th. In Chicago.
Sept 21st.
Sept 22nd.
Sept 27th.
Sept 28th In St Louis.
Sept 29th.
So Don't think this First Series Of the Season Doesn't Matter, THINK AGAIN. The Cardinals Find themselves 1/2 Game Back in the Red Hot Central Division Right Now, I know it's only May But this Could Make a Difference at the End Of the Season. The Cubs Have Won Seven in a Row While the Cardinals are Riding a Four Game Skid.
Their are 16 More Games Between the Two Old Arch Rivals and the Fireworks Haven't Even Started Yet.
---