Agree to Disagree Draft Grades: NFC East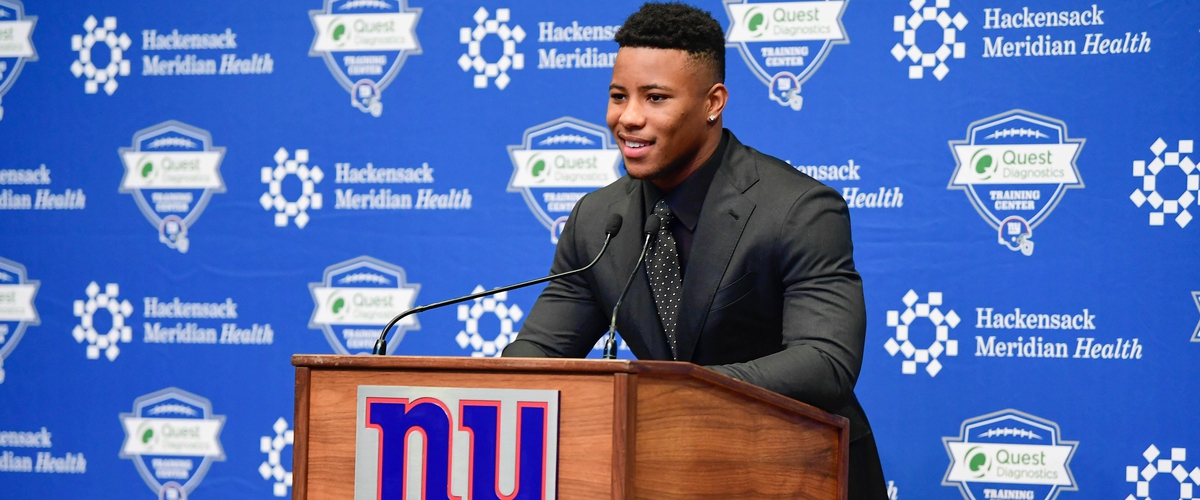 The NFL Draft has come and gone, and boy did it not disappoint, and now until the season starts, we are left to put the pieces together and project how it all fits. The first step in this is to evaluate each Team's draft class, and since our Co-host,Justin Polasek, is a lifelong Eagles fan, and I am Cowboys fan, there is no better place to start than the NFC East.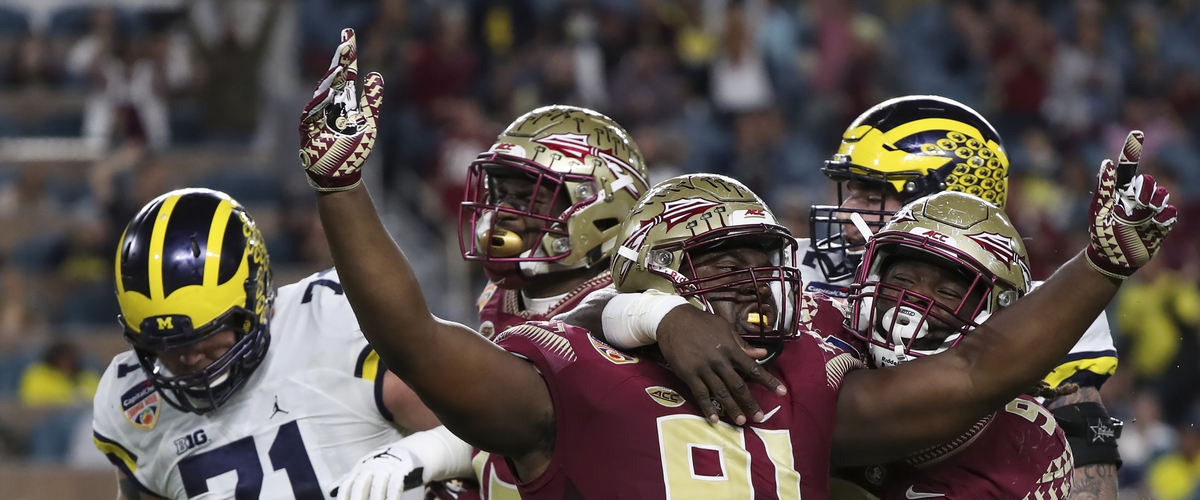 Philadelphia Eagles
Dallas Goedert, TE, 49th Overall
Avonte Maddox, CB, 125th Overall
Josh Sweat, DE, 130th Overall
Matt Pryor, OT, 206th Overall
Jordan Mailata, OT, 233rd Overall
Chris: The Eagles didn't have much draft capital this year, but boy did they make a statement with it. A trade in the 1st round allowed them to recoup some picks, which allowed them to trade right in front of the Cowboys to take Dallas Goedert, who can be the top tight end in this class. Maddox and Sweat had 1st or 2nd round talent but other factors made them fall to the Eagles on day three. Pryor and Mailata are both potential starters down the road and solid depth pieces this upcoming season. I struggled with the idea of limiting them to a B, so I'll throw in a few points for the high quality of their Cowboys troll. As a Cowboys fan it was not fun to watch, you have to give credit where credit is due, and I give them credit for trolling them in the same moment they traded directly in front of the Cowboys to take the player they knew they wanted, who even more ironically was named Dallas. It is fun to see how the rivalry these two young is developing. Grade B+
Justin: As an Eagles fan, this is obviously going to be a more complex take. If your looking at the players of this draft class vs another team's class, they get a B or A- due purely to a lack of overall picks, but if you're grading based on what they did with the tools given, I think the Eagles quite possibly deserve the highest grade of any team. Trading out of the 1st round, they picked up what will be at least a mid 2nd round pick next year, and still got a player that I thought would be a mid-late 1st round pick in the dynamic highlight reel that is TE Dallas Goedert. After that, they didn't have another pick until the end of the 4th, and what did they do with it? They picked up a team leader who is ultra athletic, aggressive, and competitive cornerback, Avante Maddox. He's barely over 5'9", but he plays like a guy who is much bigger. He'll come down against the run, and is physical with receivers. Then you have a guy with legit 1st round talent in DE Josh Sweat. He broke his leg in high school and nearly had to amputate it. The potential of another injury dropped him to the 4th, but he cleared the Eagles medical. He's clearly not too hampered by his injury testing very well at the combine and showing elite burst on film. Then they landed an OT prospect with high potential in Matt Pryor in the 6th and finally a clear low risk/high reward rugby player in the 7th, Jordan Mailata, who is incredibly athletic for a 346 pound guy. I don't know how Howie pulled it off, but he received phenomenal talent with little resources at the back ends of the rounds. Grade B++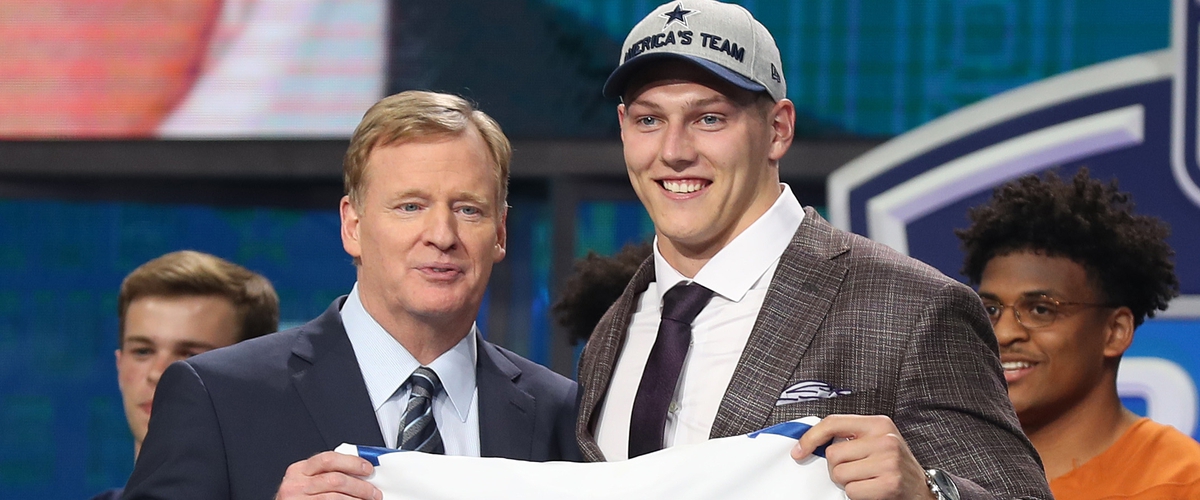 Dallas Cowboys
Leighton Vander Esch, LB, 19th Overall
Connor Williams, OT/OG, 50th Overall
Michael Gallup, WR, 81st Overall
Dorance Armstrong, EDGE, 116th Overall
Dalton Schultz,TE, 137th Overall
Mike White,QB, 171st Overall
Chris Covington, LB, 193rd Overall
Cedrick Wilson, WR, 208th Overall
Bo Scarbrough, RB, 236th Overall
Chris: The Cowboys scouting department continue's a run of really solid drafts this year. Vander Esch is a perfect compliment to Sean Lee and Jaylon Smith, and could in theory replace either in injury situations, not much experience here but a ton of potential. WIlliams was more of a consolation prize for Dallas, but I had him graded as a 1st round pick and may end up being a pro-bowl level Tackle or Guard. Although not the receiver that was expected to be drafted, I really like the long term ability of Gallup and Wilson to play very well with Dak. Throw in the trade for Tavon Austin and we should see a drastically different receiving core than last season. White has sky high potential and could end up being the primary backup as soon as next season. Schultz looks like a less athletic Jason witten, and should be a really good blocker and short yardage receiver. Covington is a great athlete at the linebacker position and could end up being a future starter once he learns from Sean Lee but should be good special teams player in the short term. Its a little surprising that Scarborough fell to the 7th round, he has the potential to be a fantastic insurance policy for Zeke. Although I personally disappointed that we were unable to land DJ Moore, or Dallas Goedert I still have to commend Dallas for staying put and landing very good value with every pick. Grade A-
Justin: The host of the draft seemed to have a feel of leap frog syndrome. It seemed like the guy they wanted would consistently go just before their pick. I'm a fan of LB Leighton Vander Esch, he is a really good player who will only get much better, but not trading up two picks and getting Derwin James was a mistake. He is a phenomenal safety who would have filled a hole on defense. He had no business falling to #17. Forgiving that, passing on Calvin Ridley and DJ Moore may come back to haunt them. Without Dez, the Cowboys needed to add a top level receiver who can consistently get open and get the seperation necessary to be "the guy" that Dak needs to insure he doesn't regress again. Connor Williams will be a very good player, but is he REALLY who they wanted in the 2nd? Or did they want a TE who can make an immediate impact in the passing game like Goedert? If they're trying to keep Connor at Tackle, I just don't know how well that's going to work. To me, he translates better to gaurd in the NFL, and the Boyz' are clearly stacked with offensive guards, depending on where they decide to put Collins. WR Michael Gallup could very well be the #2 receiver that Dez was when they released him, but how long will it take him to warrant the playing time? All of that said.... the Cowboys had a pretty good draft. Having an abundance of draft picks, they certainly addressed holes while also adding good talent. Dorance Armstrong has his flaws, but he also has lots of potential and won't be forced to start early. Schultz is my #5 TE, an excellent replacement for what Witten was in the later stages of his career. He's not going to impact the passing game too much, but he's a great blocker and will move the sticks. Mike White is great value in the 5th, he will push Dak and could become the starter if Dak doesn't fix his 2017 regression. Not the biggest fan of Covington, but in the 6th, it's okay to take a risk. Wilson is 6'2" and is a good route runner. If Scarbrough can get a higher motor, he'll be a great pound the ball, chain mover. If you count the trade for Tavon Austin, the Cowboys added a lot of talent which warrants a high draft grade, even if the top picks weren't their first choices.
Grade B++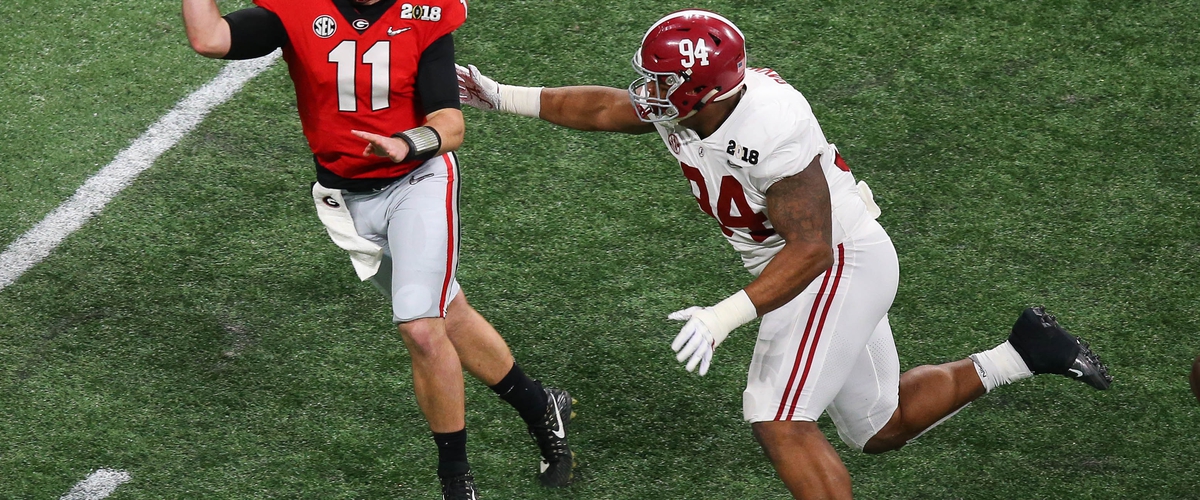 Washington Redskins
Da'ron Payne, DT, 13th Overall
Derrius Guice, RB, 59th Overall
Geron Christian, OT, 74th Overall
Troy Apke, S, 109th Overall
Tim Settle, DT, 163rd Overall
Shaun dion Hamilton, ILB, 197th Overall
Greg Stroman, CB, 241st Overall
Trey Quinn, WR, 256th Overall
Chris: Payne was my favorite DT in this class and will step in with Tim Settle and make major improvements to the Washington run defense. Guice fell due to concern's about character and attitude, but he may be the inside runner in this class. Christian will provide some much needed depth on the offensive line, Apke is a great athlete but seems to be a reach at 109. Hamilton would have likely have been a much higher pick based off of his tape but he has suffered from Knee injuries in two seasons. Stroman is solid in coverage but will struggle as a tackler. Quinn, or Mr. Irrelevant can develop in a solid slot receiver. The 'Skins had a clear plan with this draft, to run the ball and stop the run, and with the picks of Payne, Settle(steal), Hamilton and Guice they have set themselves in the right direction despite maybe not getting the best value in some of the other selections
Grade B-
Justin: The skins were one of the worst running teams in the league offensively, and THE worst team in the league against the run. What did they do to fix that? They committed to the running game, offensively and defensively by drafting my top DT, Da'Ron Payne, to pair up with his old team mate, Allen Robinson, once he comes back from injury as well as getting my #5 DT Tim Settle in the 5th round to go into what suddenly became a very stout run stopping rotatation. ILB Saun Dion Hamilton is another run stopper added in the 6th, he'll compete to make an impact against the run early. Good thing too since when you look at the NFC East, they need to stop Zeke twice a year, Saquan Barkley twice a year, and the Eagles, who had the #3 ranked rushing attack in the NFL last year, you guessed it, twice a year. It will become apparent in 2018, that to win in the NFC East, you gotta win the rushing game. Redskins can now do that with the addition of Derrius Guice, a guy who should've been a top 15-20 pick, but fell to the end of the 2nd due to supposedly getting into a screaming match with Howie Roseman and Duce Staley of the Eagles. That should certainly make the Eagles-Redskins rivalry a heated one for years to come. He should come in and turn around the leagues 28th rushing attack. They took OT Geron Christian in the 3rd, he will step in and give some very solid depth to their line. S Troy Apke is good value in the 4th, he has plenty of speed and potential to develop into a good player. Grade: A-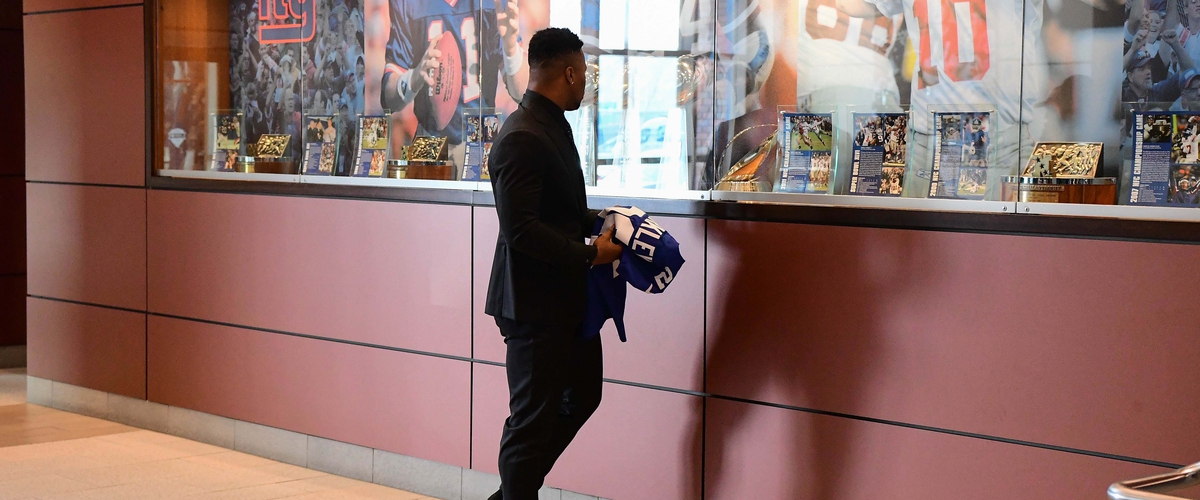 New York Giants
Saquon Barkley, RB, 2nd Overall
Will Hernandez, G, 34th Overall
Lorenzo Carter, EDGE, 66th Overall
B.J. Hill, DT, 69th Overall
Kyle Lauletta, QB, 108th Overall
R.J. Mcintosh, DT, 139th Overall
Chris: The Giants came away with one of the best draft hauls of any team. Barkley isn't a perfect between the tackles, but he'll get there... he's 235lbs. What he is, is a consistent threat to score from any point on the field, like a gigantic Reggie Bush. Hernandez, is a pro-bowl OG in my opinion and should help open holes for Barkley and help keep Eli upright from day 1. Carter will help ease the pain of losing some of the players that they lost on the defensive front, great value pick. B.J Hill was my #5 DT and should be a great rotation player on day 1. Lauletta and Mcintosh are going to be great developmental players that could end up earning playing time early. Grade A
Justin: I think here you will see what I talked about in the Redskins draft grade. The NFC East is becoming a run first powerhouse of a division. The Giants got the guy who I believe to be not only the best player in this draft, but a generational talent in Saquan Barkley at #2. GM Dave Gettleman gave him a perfect 9.0 rating... but there was a sense that they could have traded down and picked up a few extra picks and still got the phenomenal RB. I'm not sure about that, but either way, they got him and won't regret it. To pave the way for him, they got Will Hernandez, an Offensive Gaurd that I believe will be a Pro-Bowl player for the next 10 years. Lorenzo Carter is a guy who has potential and can certainly compete for significant time as a pass rusher. DT's BJ Hill in the 3rd and RJ McIntosh in the 5th are again, players designed to stop the run. The Giants are looking to turn their run defense into a positive. Kyle Lauletta in the 4th is very good value for a QB I believe could develop into a franchise guy with a year or two of grooming, which works perfectly, because honestly, how much longer can Eli stick around? Grade A