Jason Witten Retires: where does he Rank all-time among tight ends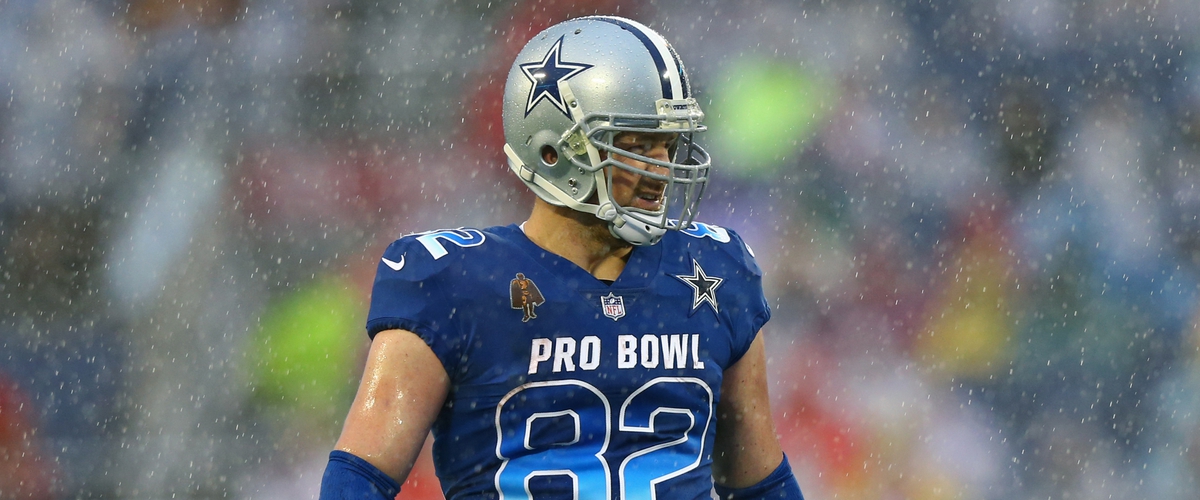 1) Tony Gonzales
Stats: 1,325 Catches, 15,127 Yards, 111 TD's
This shouldn't even be a debate, Gonzales was one of the Original basketball players to turn into a great tight end. Blocking ability hurts him here, but he was a willing blocker even if he was never all that good at it. But as a receiver, he was the most dominant statistical force we have ever seen, and he was able to show that a tight end can truly capable of being the #1 target on an offense. His only real threat is Gronk staying healthy and dominant for another 5 years.
2) Shannon Sharpe
Stats: 815 Catches, 10,060 Yards, 62 TD's
Sharpe is often underrated on these lists, but I cant get past the fact that he was a key contributor on 3 championship teams. When you factor that in with the fact that he retired as the all-time leader in receiving yards for a tight end (before Gonzales lapped him), and you can't overlook Sharpe as a top 5 player at the position.
3) Kellen Winslow
Stats: 541 Catches, 6,741 Yards, 45 TD's
Winslow was one of the original downfield threats at the position, revolutionizing the way people looked at tight ends and changing the way that teams would challenge the middle of the field in the future.
4) Jason Witten
Stats: 1,152 Catches, 12,448 Yards, 69 TD's
There are three parts of the case for Jason Witten as a top 5 tight end in league history. 1) He's one of the All-time best blockers at the position, in an era where tight ends have almost completely abandoned those duties. 2) Statistically, he is the 2nd most prolific tight end in the history of football. 3) He played through a multitude of Injuries, and only missed one total game in his career. The only negative for Witten is that he was never explosive enough to stretch the field.
5) Mike Ditka
Stats: 427 Catches, 5,812 Yards, 43 TD's
In many ways Ditka was the trailblazer for so many at the position as he was one of the original tight ends to be a legitimate 1,000 yard receiver. He was also like Witten in the sense that he was an unbelievable blocker at the position, and one of the all-time tough guys.
6) Rob Gronkowski
Stats: 474 Catches, 7,179 Yards, 76 TD's
This was originally supposed to be a "top 5" but it felt wrong to leave out "Gronk" as he is well on his was to joining this group. If he stays healthy and wants to keep playing, he will easily shatter Gonzales's TD record for a tight end, and is probably the most physically dominant offensive player I have ever witnessed. In 5 years we could easily be forced to move Gronk up to number one, if Hollywood doesn't come calling first.