Agree to Disagree: Mock Draft picks 17-32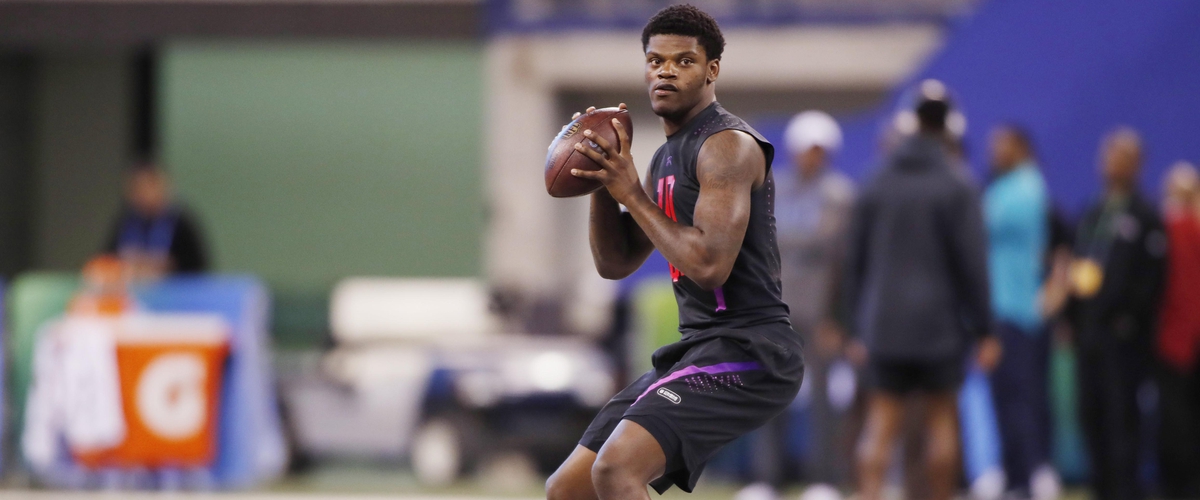 We are here this week to finish our 1st round mock draft with Picks 17-32. If you missed part one, you can find it at https://www.sportsblog.com/ballislife/agree-to-disagree-mock-draft-picks-1-16/.
Joining me again this week is....
NFL savant and Die hard Philadelphia Eagles fanatic, Justin Polasek (who you may remember from last week's segment).
Note: Due to the Rams-Patriots Trade we will begin with Justin's updated picks for 15 and 16, then we will begin this weeks segment
Pick #15 Overall
Justin: Cardinals-Courtland Sutton, WR, SMU
I've had to do an edit because now the Rams are obviously not trading up to pick 15 considering their highest pick is at #87. That said, the Cardinals have failed to give their team a legitimate starting WR to pair with Fitzgerald since... well... since Larry Fitzgerald. Especially now with John and Jaron Brown both gone, the Cardinals need atleast 2 receivers in this draft. There's really no telling how much longer Fitz can stay in the league either. Courtland Sutton is the best receiver on the board and has that IT factor. He can jump up and pluck the ball out of the air with the best of them. He will step right in to be a very solid starter.
Pick #16 Overall
Justin: Ravens-Mark Andrews, TE, Oklahoma
the Ravens need receiving options for Flacco if they want him to be relevant again. Andrews has a lot of work to do as a blocker, but as a receiver he is a first round prospect all day. He will help out in the red zone and passing game immediately and has the potential to be the best TE in this draft once he gets better as a blocker.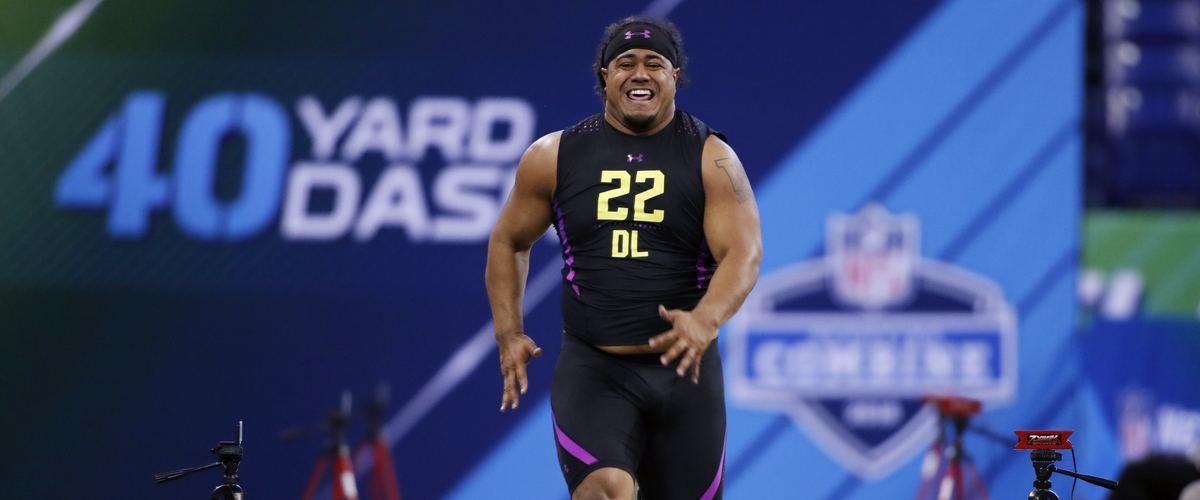 Pick #17 Overall
Justin: Chargers- Da'Ron Payne, DT, Alabama
Like Vita, Da'Ron is more of a run stuffer than a pass rusher, may even be the better of the two. The Chargers need help on the DLine to eat blocks and free up the LB's and they get it here.
Chris: Chargers- Vita Vea, DT, Washington
The Chargers add a high potential player inside to a D-line that already features dominant pass rushers Joey Bosa, and Melvin Gordon
Pick: #18 Overall
Justin: Seahawks- Marcus Davenport, EDGE, UTSA
after trading Michael Bennett away, the Seahawks need a replacement to mix in with the emerging butterfly Dion Jordan and the aging Cliff Avril. Although they desperately need offensive line help, they'll yet again rely on Russell's legs while going best player available and "settling" for Marcus Davenport.
Chris: Seahawks- Conner Williams, OT, Texas
There are several directions that the 'Hawks could go in, I wouldn't be surprised if Harold Landry, Hayden Hurst, or Darius Guice was the pick here but, I believe that the release of high profile defensive players is a signal of a new direction in Seattle. The first step is to invest in blocking for Wilson.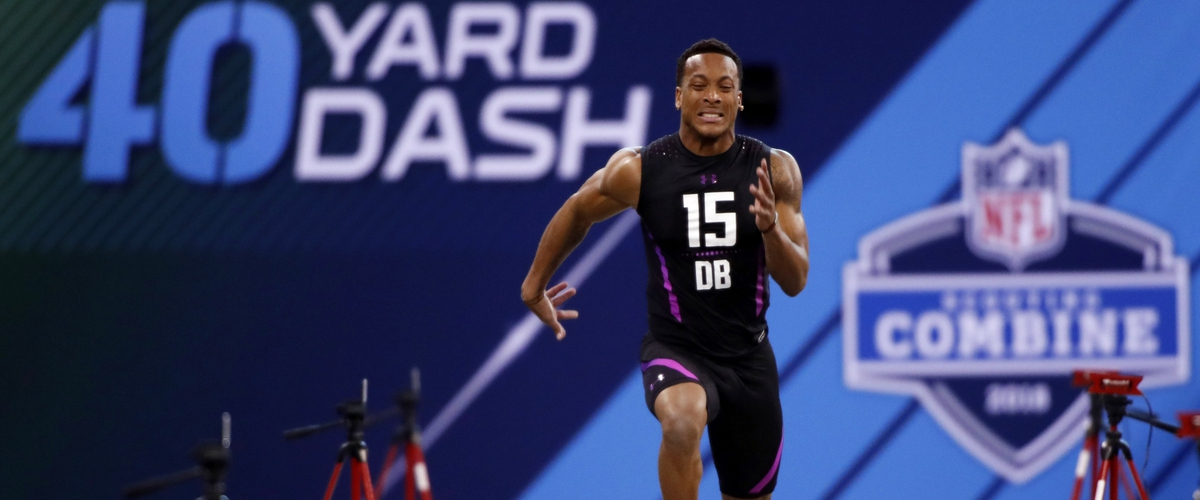 Pick #19 Overall
Justin: Bengals (Via Dallas)- Isaiah Wynn, G/C, Georgia
Bengals entire OLine has been pitiful. Clint Boling is solid and Cordy Glenn will help, but they still need a lot of help everywhere else. Isaiah will step right in and make an impact on that line whether it's at RG or at Center. The Bengals will need to trade up a bit to get past the Lions and grab him, and the Cowboys have plenty of options left to choose from so they get a little trade excitement going in their stadium as they pick up more picks.
Chris: Patriots (via Dallas)- Mike Hughes, CB, UCF
Mike Hughes has been rising up draft boards, and after watching the Defense get lit up by backup QB Nick Foles, New England will pull the trigger on a trade to acquire Malcolm Butler replacement.
Pick #20 Overall
Justin: Lions-Hayden Hurst, TE, South Carolina
missing out on Wynn, The Lions had abysmal TE play last year, so Eric Ebron is out and here they get the most complete TE in this draft to replace him. Hurst is a more than a capable replacement who can do it all in the passing game and is still a very good blocker.
Chris: Lions- Harold Landry, EDGE, Boston College
Next season, the Lions will face a Healthy Aaron Rodgers, and Kirk Cousins on a loaded Vikings team. The best strategy to beat them is to keep them under pressure, and Landry is the best rusher available
Pick #21 Overall
Justin: Cowboys-Leighton Vander Esch, LB, Boise State
WR may be the popular pick for the Cowboys, but I don't think Jerry is ready to move on from Dez and with the addition of Allen Hurns, LB fills a bigger need as Leighton starts to fall. Anthony Hitchens is out and Sean Lee is slightly more durable than Sam Bradford at this point. Insert Leighton and the Cowboys get some much needed stability for their rising defense.
Chris: Bengals- Will Hernandez, OG, UTEP
Lets face it, last year we saw big drop off from the Bengals Offense, and a big part of that started up front. The Bengals address this by drafting the 2nd best Guard in this class in Hernandez who could start from day 1.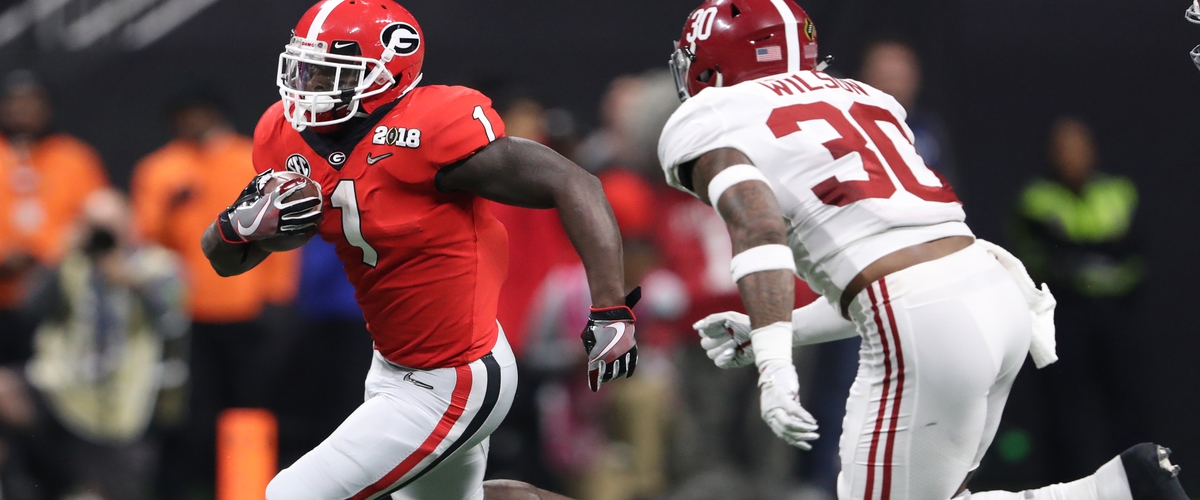 Pick #22 Overall
Justin: Eagles (via Bills)-Sony Michel, RB, Georgia
Howie Roseman does not like watching from the sidelines on draft day. So to add to the "hometown drama" from the previous Cowboys trade, he trades up with the Bills and gets the day 2 picks that he has longed for. Duce Staley is a big fan of Guice, but I feel strongly that Sony is the better player. He can truly do it all on the field. Some say he is only a 3rd down back, but I say he can and will be an every down back in the NFL. He has the toughness to run hard and get short gains, the vision, burst, and quickness to break big plays, adept as a receiver out of the backfield, and he's really good in pass protection.
Chris: Giants(Via Buffalo)- Kolton Miller, OT, UCLA
The Giants have serious holes on the line, and although they signed Nate Solder, both Tackles played very poorly last year. Speculation has been that Erek Flowers is moving to Right tackle, I believe that is probably the case but as a backup to Miller.
Pick #23 Overall
Justin: Patriots- Rashaan Evans, LB, Alabama
After the Patriots made their block buster trade, taking advantage of a Rams team that is full steam ahead in the "shoot first, ask questions later" mood to go win a Super Bowl, they land one of the better Linebackers in this draft. Evans is a quickly learning, instinctive sideline to sideline LB from Alabama. He has sat behind some very talented men and now has all of the potential in the world to rocket into the league.
Chris: Cowboys (Via Patriots)- Rashaan Evans, LB Alabama
The expectation is that the Cowboys will draft a receiver early, but remember that Sean Lee is 32, has a long injury history, and when he left the lineup last season the defense became swiss cheese. Evans is the perfect fit, he can play all three spots, and will be readily available if either Lee or Smith goes down.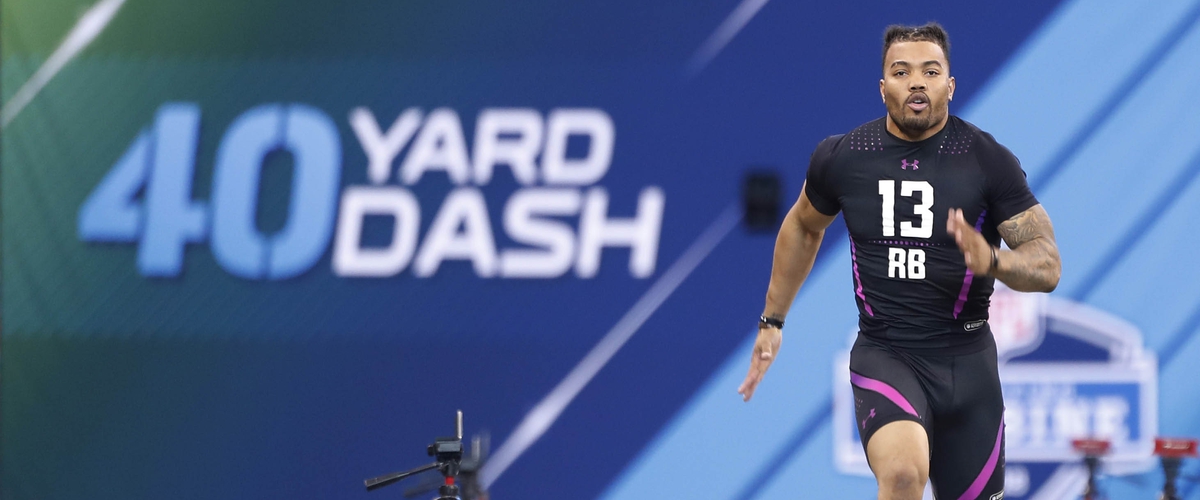 Pick #24 Overall
Justin: Panthers-Josh Jackson, CB, Iowa
The Panthers finally find a replacement for Josh Norman as they get another Josh, Josh Jackson, a rare blend of corner that teams fall in love with. He is tall, fast, and has great ball skills. He will come in and make a much needed impact in getting the ball back in Cam Newton's hands.
Chris: Panthers- Darius Guice, RB, LSU
The Panthers tried to make Christian Mcaffrey a between the takles runner and he was largely ineffective, although he was very good when bouncing outside or catching passes. This means Carolina will need to find a powerful between the tackles runner. Guice has been favorably compared to beast mode and would be a great fit in this role.
Pick #25 Overall
Justin: Titans-Harold Landry, EDGE, Boston College
The Titans need talented youth on the edge, Landry will give them a real boost to the pass rush day 1, but he won't be counted on to start immediately. Here he can work his way into the line up on passing downs behind Orakpo and Morgan.
Chris: Titans- Courtland Sutton, WR, SMU
Marcus Mariotta led the Titans to the Playoffs, on the heels of perhaps his worst season. The Titans decide to get him a big target with good speed and big catch radius.
Pick# 26 Overall
Justin:Falcons- James Daniels, G, Iowa
The Falcons could certainly pick a WR here, but with Daniels starting to fall, they take the BPA at a position of need. James will be one of the better guards in this league for the next 10 years.
Chris: Jaguars(via Falcons)- Lamar Jackson, QB, Louisville
The Jags resigned Blake Bortles, but he was possibly the least productive staring QB in the league last season, and if the Jags want to take the next step an upgrade is necessary. The Jags decide to get in front of the Steelers and the Saints who have been rumored to want to draft a QB early.
Pick# 27 Overall
Justin: Saints-Mike Gesicki, TE, Penn State
Mike opened whatever eyes weren't already open at the combine. He's much better as a receiver than a blocker, but with a little elbow grease, he could easily become a Pro Bowl TE. Coby Fleener disappointed yet again, so I expect to see the Saints bring in a good one early. Putting Gesicki on the same field as Michael Thomas and Alvin Kamara is just plain scary!
Chris: Saints-Hayden Hurst, TE, South Carolina
The Saints focus should be taking advantage of Drew Brees's remaining time as an elite QB. My personal favorite Tight End is Mike Gesicki but he is dropping due his lack of an ability as a blocker. Hurst will fit well in the offense and bring in a dimension its missed since Jimmy Graham
Pick# 28 Overall
Justin: Steelers-Justin Reid, S, Stanford
The Steelers desperately need help at the linebacking positions..., but unless they can trade up, I just don't see any 1st round Linebackers falling to 28. UNfortunately for the Steelers they have another hole on defense that's not quite as big, but still pretty urgent, Safety. The addition of Morgan Burnett will help, but they need someone to play beside him. Justin Reid may be the most versatile Safety in this draft behind Minkah. He can really do it all, LB, CB, S, Slot Corner, there's nothing he can't do and do very well.
Chris: Steelers-Leighton Vander Esch, LB, Boise State
Due to injury the Steelers have a huge need at LB, and luckily for them, Vander Esch fits well. He may not be available here but if he is, Pittsburgh will trip over itself running to the podium
Pick #29 Overall
Justin: Jaguars- Sam Hubbard, EDGE, Ohio State
Donte Fowler has been a disappointment, he needs a push and he'll likely get a replacement as the Jags add Sam Hubbard to their excellent defense.
Chris: Falcons(via Jaguars)- Taven Bryan, DT, Florida
The Falcons are able to trade back and still land Dontari Poe replacement that fits perfectly within Dan Quinn's scheme.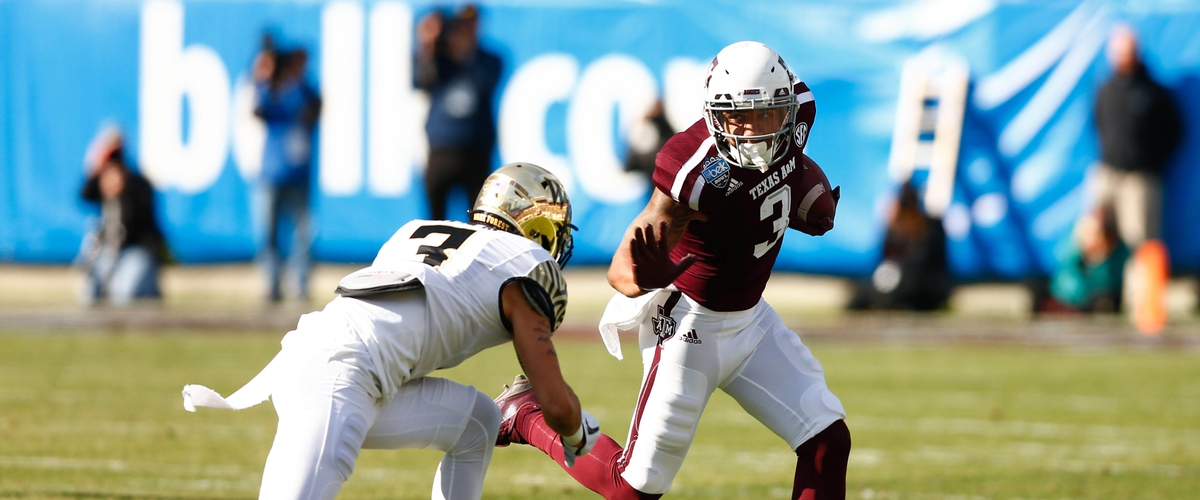 Pick #30 Overall
Justin: Vikings-Will Hernandez, G, UTEP
Will Hernandez falls much further than expected here, but the Vikings aren't mad about it one bit as they run to the podium. Will has been great for UTEP and will be a very good starter in the league from day one.
Chris: Cowboys(via Vikings)- Christian Kirk, WR, Texas A&M
After addressing the LB position earlier, Dallas uses its 2nd round pick as well its compensation from New England to trade up for the Texas A&M receiver, who provides the route running ability that Dallas so desperately needs.
Pick #31 Overall
Justin: Patriots- Mike Hughes, CB, UCF
With the drama around Malcolm Butler and his expired contract, he's out and the gaping hole behind him has been exposed on the grandest stage of them all. Fast forward here, and the Patriots are licking their chops as Hughes has a lot of potential and the Pats are better at unlocking potential than the Grand Elder on Namek.
Chris: Patriots- Mike Mcglinchey, OT, Notre Dame
After losing Nate Solder to the Giants, the Pats find Brady's next blind side protector. It's likely this was the strategy with the Brandin Cooks trade as it allowed them to fill by far their biggest needs in one fell swoop
Pick #32 Overall
Justin: Bills(Via Eagles)-Dallas Geodert,TE, South Dakota State
after missing out on the top tier QB's of this draft, the Bills get desperate and give away picks 53, 96, and a swap of 1st's with the Eagles to get a guy they've tried trading for previously, Nick Foles. Geodert compares to a guy Nick is very familiar with, Zach Ertz, he may even be a better catcher. He has an exceptional route running ability, and you can watch his highlight reel catches for hours. If he falls this far, Nick Foles and Bills fans everywhere will be thrilled as the Bills may have very well become the accidental winners of the draft. With the talent added here to surround their newly acquired Superbowl MVP QB with two top level receiving talents, the Bills immediately become a force ready to compete in 2018.
Chris: Eagles- Sony Michel, RB, Georgia
I've seen Philly connected to Darius Guice, but thats kind of a weird fit. My guess is that they'll add the Georgia tailback in the mold of Alvin kamara, and the rest of the NFC cries tears of blood as the rich get richer and the Eagles somehow find a way to match the Ingram-kamara combo in New Orleans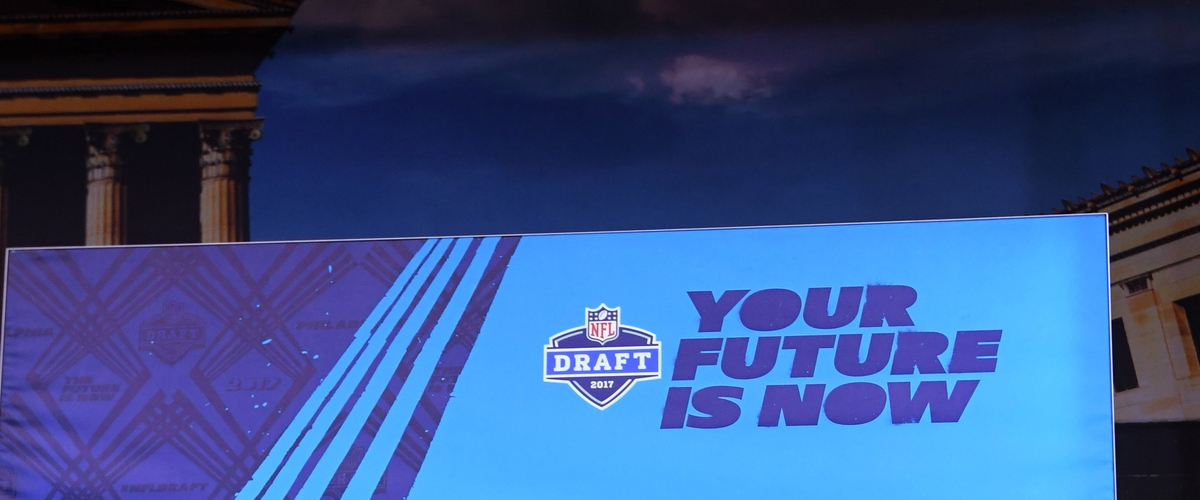 Thanks as always to Justin for his contributions to this mock draft.
If you'd like to keep up to date on the latest news, and analysis on the hottest topics in sports, hit the like and follow buttons at the top of the page