Agree to Disagree vol. 6: Ranking the 2018 TE Class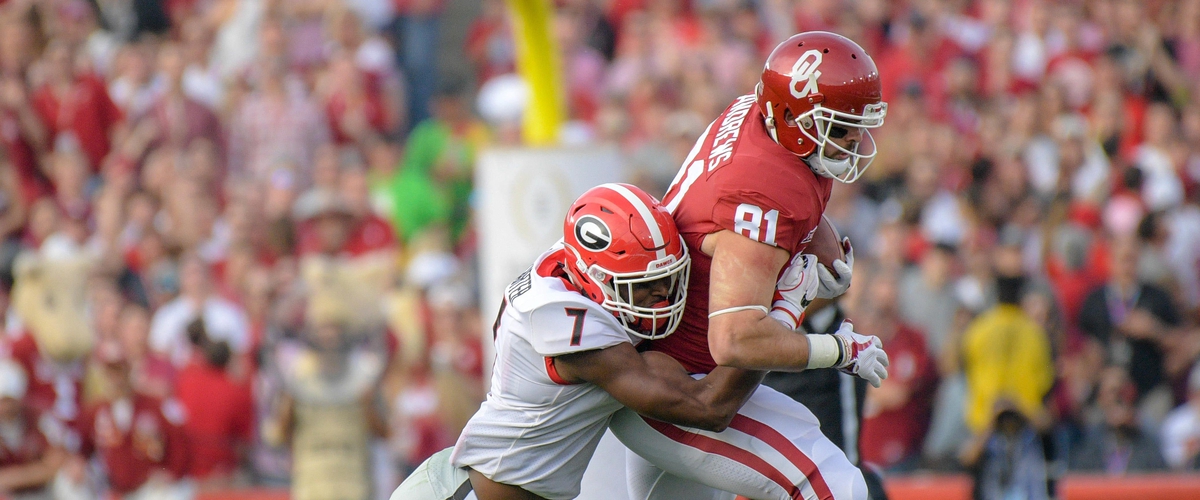 The draft is now just a few days away, suspense is building and Agree to Disagree is back with Positional Rankings, next up is the Tight Ends.
This week rabid Eagles fan, NFL savant, and official co-host of Agree to Disagree, Justin Polasek joins us.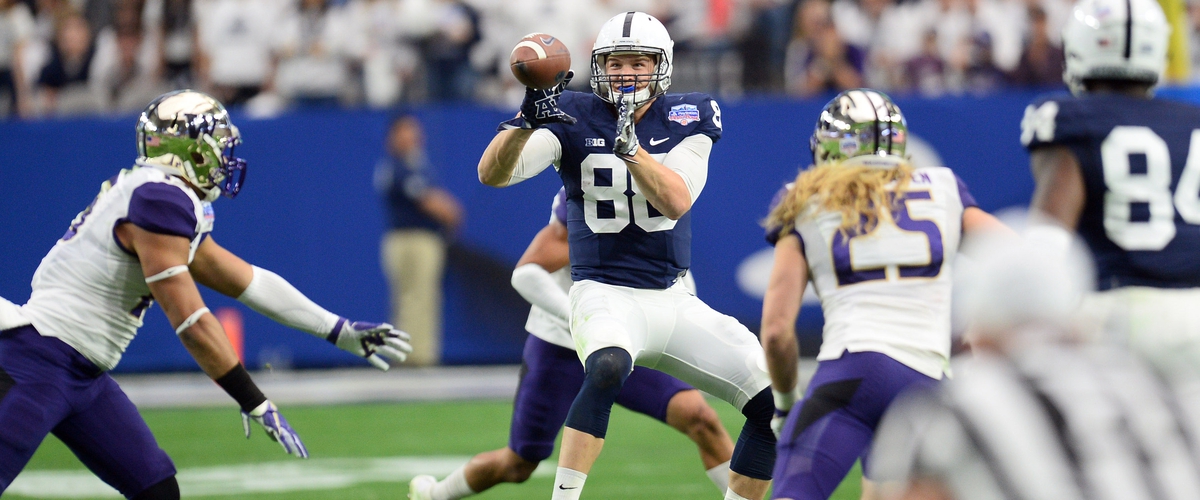 Chris:
1)Hayden Hurst, South Carolina
If Hurst were 2-3 years younger there would be no doubt as to who the best tight end in the class is. However, as a 25 year old rookie next season, this list gets a little more complicated, but I'm still going for immediate impact over long term potential here. Hurst is athletic, big, and strong enough to gain separation, has better than average hands, and can be effective after catch as well. Although he is not a polished blocker, he is a willing blocker and will improve at the next level.
2)Dallas Goedert, South Dakota State University
Goedert looked absolutely dominant against lower-level college competition, has very strong hands, good size, and athletic enough to get open. Looked like he put on a bit of weight last season, which will be a concern going forward. He has shown the ability to to compete as a blocker, but has shown very inconsistent effort.
3)Mike Gesicki, Penn State
This is a bit of a projection based on his athletic ability, because going off the tape, he is not quite on the same level as Andrews. However at 6-5 245lbs with 4.5 speed, great ball skills, and above average route running, he appears to be a fantastic receiving threat from day 1. His slight frame, and complete lack of blocking effort means that he will act more as an extra receiver than a true complete tight end.
4)Mark Andrews,Oklahoma
Andrews is very similar to Gesicki in the sense that he more of a Giant slot receiver than a complete tight end. He is 6-5 255, and a very good route runner, and athletic enough to gain consistent separation. But also like Gesicki, the perception is that he is almost completely unwilling to block.
5)Dalton Schultz, Stanford
Schultz has one thing going for him that could get Dalton Schultz drafted before some of these other prospects is that he is very good blocker. He's also a crafty route runner that should be able to consistently get open. Reminds me some of Jason Witten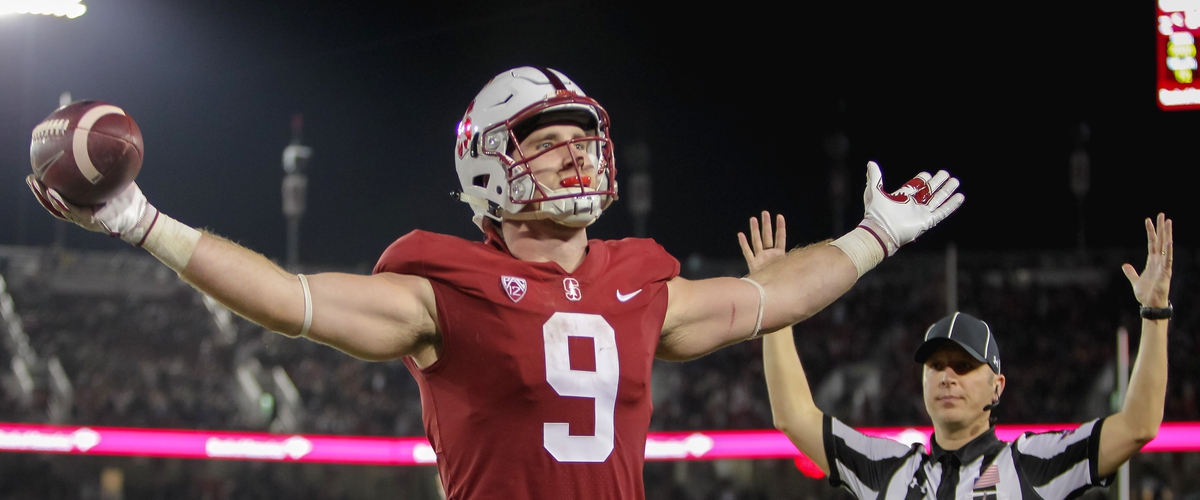 1. Dallas Goedert, South Dakota State
Dallas Goedert has has a big frame that is hard to bring down and is known for his highlight reel catches. He thrives on the spectacular catch and has the best catching radius of anyone in this draft. He runs crisp routes and while he's not a particularly good blocker, he has shown that he can be a willing blocker at times. He needs to get more consistent there and prove that he can handle NFL caliber competition, but he is an absolutely dominant force for SDSU.
2. Michael Gesicki, Penn State
Gesicki is a very athletic TE who can catch the ball with the best of them. He's really good at catching through traffic, and has exceptional body control to stay in bounds and high point the ball to an art form. He's going to need to put in a lot of work to become a better blocker before he can be an every down TE, but his athleticism and catch radius have scouts drooling.
3. Mark Andrews, Oklahoma
Mark Andrews is a type 1 diabetic which immediately gets my respect, as my wife has type 2. That said, Mark is basically a slot receiver with a big body. He's not a very aggressive guy, not a good/willing blocker, but his route running is exceptional and he knows how to use his big body in the passing game. Doesn't have the catch radius of Goedert, or the athleticism of Gesicki, but he has reliable hands and is athletic enough to be a successful receiving TE.
4. Hayden Hurst, South Carolina
Depending on what your looking for in a TE, Hurst may be the best in this draft, he is certainly the most complete TE on this list, as he's a good, willing blocker. He's not quite the receiver that the other 3 guys are, but he plays with a certain attitude that the other guys don't have. Hes not afraid of contact and he's also a very capable receiving target. Out of 100 career catches, he only has 1 drop. He's a very good route runner who will get separation in zone or man. His biggest problem is that he will be a 25 year old rookie, so he may not have TOO much left after that 1st contract runs out.
5. Dalton Schultz, Stanford
This is where the big drop is at TE, after Hurst, there's not too many top tier guys. Schultz comes in at #5 because I value the ability to block in a TE, it's hard to start in the NFL if your a liability on the line. Schultz is definitely not a liability there as he is a really good blocker. He's also a capable route runner who has the potential to be a good NFL TE right out the gate.