Agree to Disagree vol.9 : Ranking the 2018 Edge Class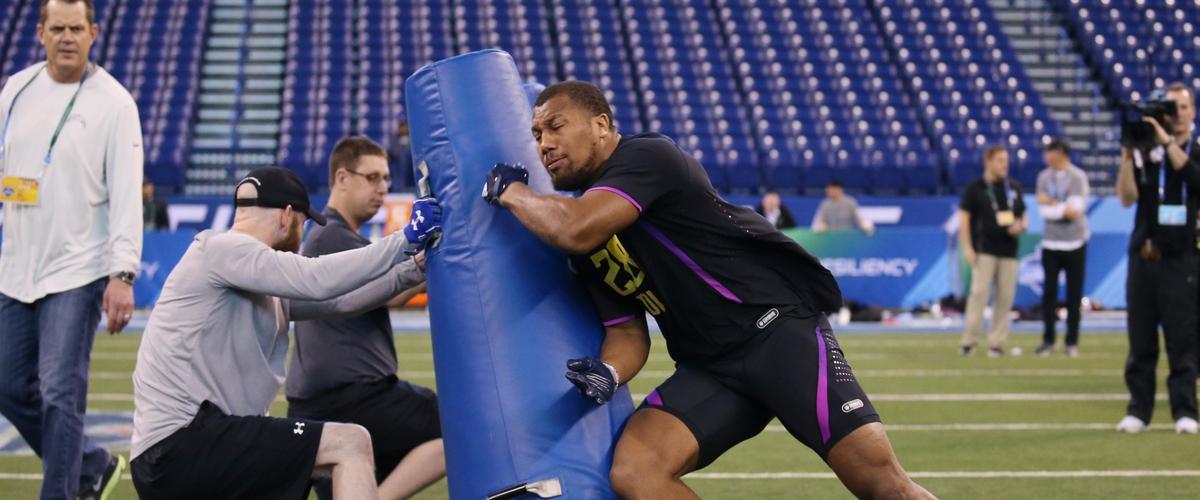 The draft is now just a few days away, suspense is building and Agree to Disagree is back with Positional Rankings, next up is the Edge Rushers.
This week rabid Eagles fan, NFL savant, and official co-host of Agree to Disagree, Justin Polasek joins us.
Chris:
1) Bradley Chubb, NC State
Chubb is a very athletic, and technically polished player with a relentless motor. I don't buy him as a once in a lifetime, Julius Peppers type prospect, but he could be a more athletic Joey Bosa.
2) Marcus Davenport, UTSA
Davenport is a true freak athlete in the Myles Garrett mold, and could be that type special player, inconsistent technique will hamper his initial progress, and he could face a steep learning curve due to his level of competition at UTSA.
3) Harold Landry, Boston College
Landry is an exceptionally explosive player who should be athletic enough to make plays very early in his career. His Height is going to be somewhat of an issue, he's only 6-2, but his length should help compensate for that. The bigger concern for me is his inconsistent effort he displayed last season.
4) Sam Hubbard
Hubbard was hard too place on this list as he the type of kid that I tend to root for. He is a noted Gym Rat, and plays very hard every single snap, his motor is of the same ilk as Bradley Chubb. Will make an early impact due to motor and solid technique and motor alone, but I worry about his ceiling, as he seems to lack the explosiveness and the bend necessary to consistently win those matchups on the outside.
5) Arden Key
Key has all the talent in the world, and has shown flashes on film of being a very disruptive player at the next level. But has had multiple off field issues and put together a markedly down 2017 season on tape. He's also been known to have issues with weight. This makes Key the most risky player in this draft class but he's just too talented to leave out of these rankings. Don't be surprised when Key is selected at the beginning of the 2nd round or even the end of the 1st.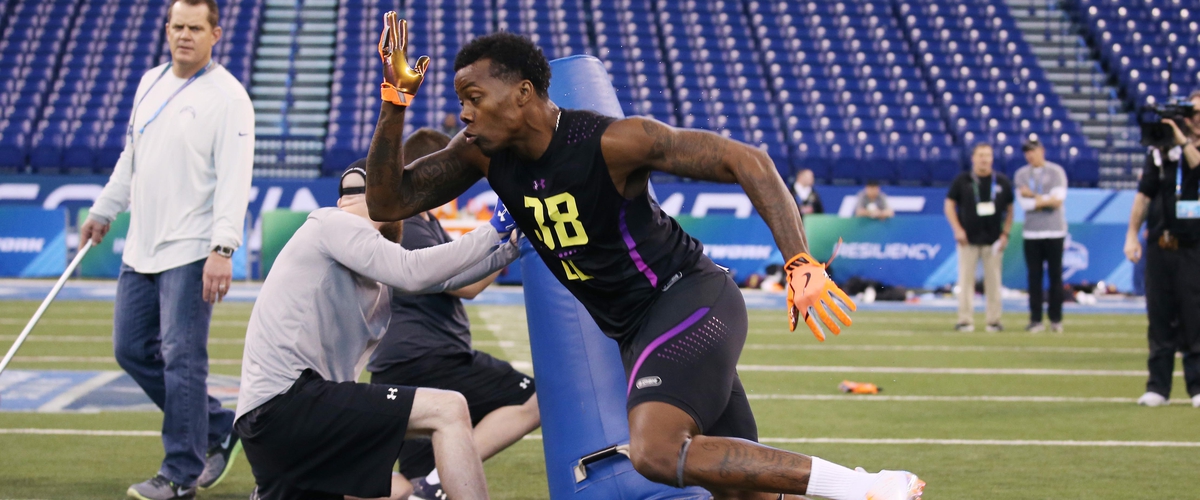 Justin:
1. Bradley Chubb, N.C. State
Chubb is the consensus #1 pass rusher in this years draft and should undoubtedly be a top 10 pick. If you ask anybody about Chubb, the first thing you'll hear about is how his motor refuses to downshift and instead always seems to shift into a higher gear on every single snap.
2. Marcus Davenport, UTSA
At 6'6" 264 Marcus has the height, weight, and speed to become a exceptional talent in the NFL. His experience is as a stand up rusher, but he would probably be better suited as a 4-3 end in the NFL due to his lack of coverage skills. His exceptional hand usage and ability to wrap up with force make him a really good pass rusher as well as a run stopper.
3. Harold Landry, Boston College
Landry has amazing burst off the line. He'll be in the backfield before the QB can finish saying "hut". If he goes to a good coach who can teach him more complex rushing moves, he could become a pro bowl player every year.
4. Sam Hubbard, Ohio State
Sam Hubbard may not be the best athlete, he may not be the fastest, and he may not be the strongest, but the man can play football. His motor is second to none. He's played in just about every defensive position out there, whether it's safety, linebacker, or defensive end. He has the potential to come in and be a starter in a 3-4 as an edge rusher or a 4-3 as a defensive end.
5. Arden Key, LSU
Arden Key is incredibly talented. If he didn't have the off field issues that he has, he would be much higher on this list and unquestionably a 1st round pick. His commitment to the game has been questioned as he missed 4 months in the spring due to "personal reasons". He has had big problems keeping his weight in check, his weight has been anywhere from 225, all the way to 270. There are serious questions about his self discipline. All of that aside, he is a great pass rusher, but at his current 238 pound weight, he is a liability in the running game, especially if you put his hand in the dirt on a 4-3 team.