Kansas City Royals season preview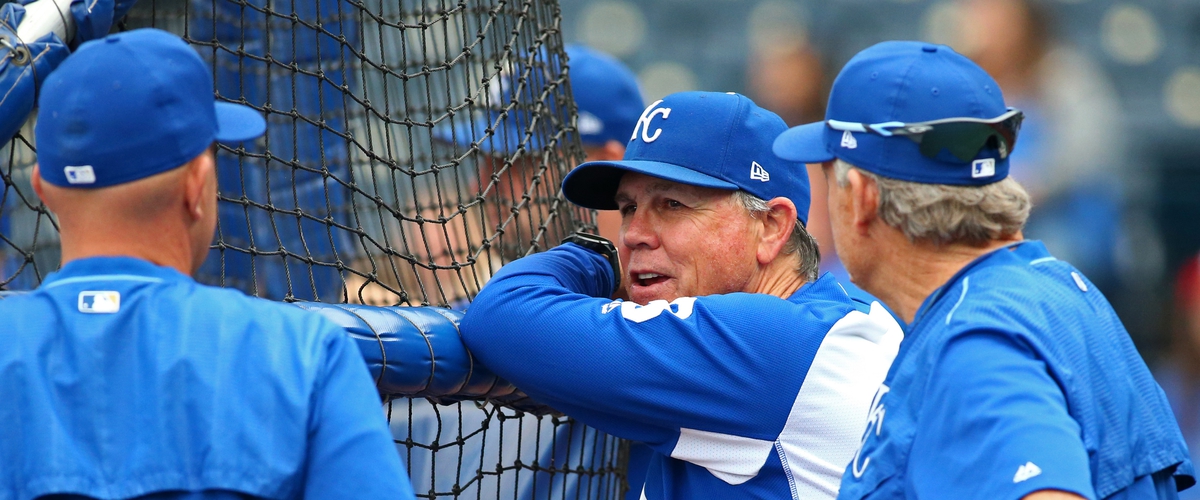 The grass is freshly cut, the dirt softened, the aroma of hot dogs fill the year, and it is time for baseball yet again. The Kansas City Royals get underway Thursday, with a home contest against a divisional foe and an old friend when big game James Shields takes the bump for the White Sox. Thursday afternoon marks the start of a long, vegerous, 162-game march; Where will that march end up?
The Royals have added a few new faces to the team this season, but how much will it help--or hurt--them as they try to get off the see-saw of mediocrity that they have teetered on for the past two seasons.
Here is the projected lineup for the 2018 Royals:
Jon Jay-Center Field
Mike Moustakas-3rd base
Whit Merrifield-2nd base
Salvador Perez-Catcher
Lucas Duda-1st base
Jorge Soler-Right Field
Alex Gordon-Left Field
Cheslor Cuthbert-DH
Alcides Escobar-Shortstop
This lineup is projected by Royals beat writer for MLB.com Jeffrey Flannagan who has spent his spring covering the team in Surprise, Arizona. I agree with most of it, but if I was tasked with filling out the lineup card in Kansas City, I would flip flop Whit Merrifield and Mike Moustakas, along with flipping Gordon and Cuthbert. Looking at that lineup, experience jumps out pretty much everywhere. Save Right Field and Designated hitter, we have seen what the rest of these ball players are all about in the big leagues. In this case, it leaves a bleak outlook for Kansas City. You have two of the worst hitters in baseball (Alcides Escobar, and Alex Gordon) producing only a black hole in your lineup night-in-and-night-out. Newly added Lucas Duda provides home runs, and not much else. According to Statcast, you can take away 4 of his long balls due to the unfriendly hitting confides In KC. The same can be said for Jorge Soler. While he is younger, and somewhat unknown, his big strength is his emenes power. The K can not control Soler's pop when he really gets ahold of one, but he will be jipped out of a few big flies which lessens his value, and with his liability on defense that is quite a blow. Soler has a rocket launcher attached to his shoulder, but to utilize that he would have to play the ball right. Cheslor Cuthbert lacks defensive ability, but lucky enough for the Royals they get to bring Mike Moustakas back to man their hot-corner. For Cuthbert, Everyone is interested to see what he can do with a full season of big league at bats. While that was a dark, gloomy preview of the Royals bottom 5 hitters in the lineup, the top 4 provide a bright light at the end--or beginning?--of the tunnel. Cubs transplate Jon Jay will provide stability at the top of the order and be one of the best Royals leadoff hitters they have had in recent memory. Mike Moustakas, who broke the Royals single season home run record a year ago, will look to do the same and try to prove himself yet again. Lastly, Whit Merrifield will again be the Royals best player in 2018. He has solidified himself as Kansas City's everyday 2nd baseman and that is something the Royals have been searching for since Frank White hung up the cleat. This lineup, if everyone plays up to-or above-their expectations (which is a big if) is average.
Their rotation will (likely) go as followed:
Danny Duffy
Ian Kennedy
Jason Hammel
Nate Karns
Jakob Junis
Danny Duffy looks to try and put it all together for once as he has spent his whole career showing flashes of great big league stuff before being halted by injuries, or personal troubles (Like quitting baseball, or getting a DUI mid-season at a Burger King). One thing's for sure, he is committed to the Royals (now). With trade talk swirling around the Royals ace all offseason it will be nice for him to just go out there and pitch in meaningful games I am sure. However, if things go left by the trade deadline, expect those rumors to ramp back up.
Ian Kennedy is a solid number 3-4 starter who will take the number 2 job for the Royals with really injuries being the only thing standing in the way of another decent season.
Jason Hammel was lackluster at best a year ago, and really no one can truly know what to expect from him.
As for Nate Karns and Jakob Junis here is the light at the end of the tunnel on the pitching side of things. Karns was electric last year before being shelved in July, he was one of the Royals best pitchers to date. His solid spring leads everyone to believe he has recovered well.
Lastly, Jakob Junis will be the pitching version of Cheslor Cuthbert. We have all seen the flashes in small doses, but the anticipation is building to see him over the course of 20-or-more starts.
The Bullpen:
Kelvin Herrera struggled as the closer a year ago but the only hope is that he bounces back in 2018.
Brandon Bauer and Justin Grimm sure up--if you want to say that--the back end of the pen.
Grimm another former-Cub signed with the Royals late this spring after being released by Chicago. Justin Grimm turned in a plus-5-ERA but he has shown the ability to be a very good-or at least solid-bullpen arm.
Burch Smith, Brad Keller, Wily Peralta, Blaine Boyer, Brandon Flynn round out the Royals bullpen to start the year. Tim Hill and Eric Skoglund are also in the mix but I see the Royals electing to see what they have out of the pair of rule 5 picks (Smith, Keller) before returning them to their respective teams. Wily Peralta after a less-than-stellar-spring makes the club only because over a million dollars is a lot to eat without even seeing a guy pitch a meaningful game for you. The southpaw Brian Flynn is out of options, and also a solid relief pitcher as he will likely make the club.
Pecota: 66-wins
Vegas odds (over/under): 70.5-wins
Vegas odds to win the World Series/AL Central: +5,000 in both cases
I think the Royals will have yet another frustrating 75-80 win year. In a market like Kansas City it is a lot better to be awful than mediocre, but Dayton Moore and David Glass refuse to let go, and after years of losing who can blame them for not wanting to fall back into darkness?
NOTE: This was published before the Royals announced their final opening day roster.
For more news, notes, and Royals opinions follow: @Rylan_Stiles on twitter.
---