Monday notebook; Duffy injury, New faces, and more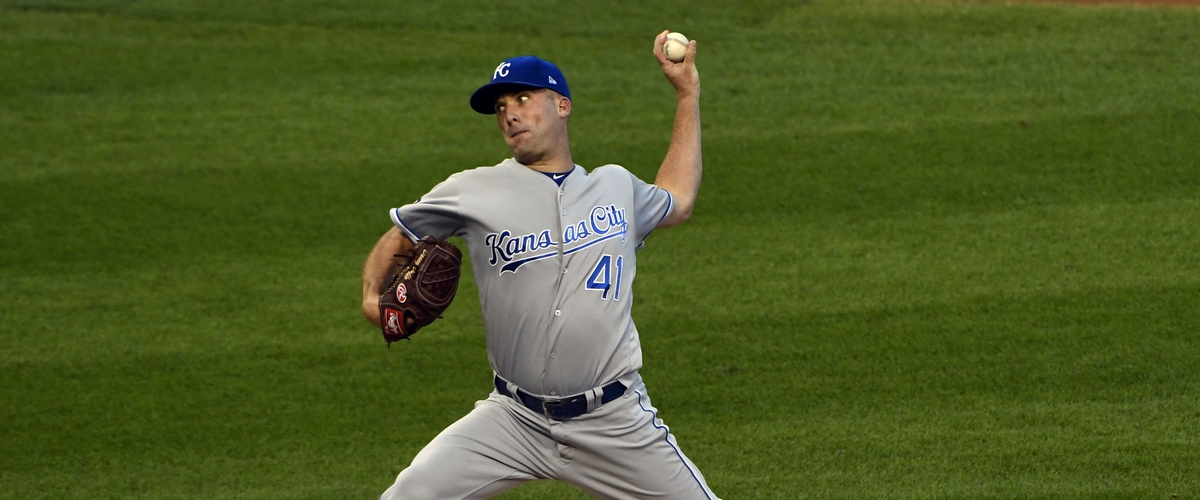 Spring Training came to a close Sunday afternoon when the Cubs downed the Royals 5-3.
Kansas City will have one final exhibition game Monday night against the triple-A squad in Omaha. After tonight's final tune-up at Werner park, Kansas City begins the 162-game grind on Thursday at home against the White Sox.
This Spring, the Royals finished cactus league play with a 16-13-3 record. Royals first base prospect Frank Schwindel stole the show in Surprise, Arizona. The 25 year old hit for a .366-spring-average, clubbing 7 home runs and driving in 18. With the addition of veteran Lucas Duda, Schwindel's hot spring was not enough to make the big league club out of camp.
Danny Duffy left his final Spring Training start with tightness in his shoulder, but said "All systems go" for his opening day start.
Alex Gordon continued his now 3 year struggle, collecting just 7-total-hits in 55 spring training at bats. It does not look like Gordon will ever be the average hitter he once was.
Late to the party was Mike Moustakas, who did not sign back with the Royals until March 8th, but still managed to slug 4 long balls in just 26 at bats. Salvador Perez and Jorge Soler got in on the Arizona big fly action with 6 home runs each.
With 3-days until opening day, the roster will be trimmed down soon. Some new faces will litter the K this season and if you are just now getting back into the swing of baseball, here they are:
Lucas Duda is the Royals new first baseman, and if his name sounds familiar he was the Mets player that sailed the ball over the catchers head allowing Eric Hosmer to score on his mad dash home. Duda, spent last season splitting time between the Mets and Rays slashing .217/.322/.496 with 30 homers. He averages 28 round trippers a year, but you have to wonder how that number will hold up in the massive confindes of Kauffman Stadium.
Jon Jay will now roam the outfield for the Royals, a Cubs transplant from a year ago when he hit for a .296-average, and played very good defense. Kansas City can use him to fill the center field hole left by Lorenzo Cain, or in right field with fan favorite Paulo Orlando in center. Jay provides versatility and is a very good leadoff hitter, a job he and Whit Merrifield will compete for.
Justin Grimm, another player blown in from the Windy City, spent last year coming out of the Cubs pen and now will do the same for the Royals. He was released by the Cubs earlier this offseason, and scooped up by Kansas City. Grimm hurled over 55-innings to the tune of a high 5-ERA. However, over the course of his career he has averaged a sub-5-ERA.
Ryan Goins a utility infielder, was added to the club on a minor league pact, but has played his way onto the 25-man roster for Kansas City. The former-Blue Jay hit for a .350-average while playing solid defense.
Lastly, a pair of rule 5 picks have a few interesting days of waiting-and-hoping to make the big league club. For those that do not know, you must keep the rule-5-draft-picks on your active 25-man roster or return them to the team in which you drafted them from. For Burch Smith, if he does not make the Royals in these next few days he will be shipped back to the Rays. Brad Keller is another rule 5 pick, but he is almost assured a spot on the roster. He pitched a great spring with a sub-3 ERA and 14 punch outs in just 10-innings.
The opening day roster will soon be set, and the first pitch will soon be tossed out of the left hand of Danny Duffy, and It's baseball time in Kansas City.
For more news, notes, and Royals opinions follow @Rylan_Stiles on twitter.
---