NBA Rumors: Lakers Likely To 'Pass' On DeMarcus Cousins In Free Agency Unless Available For Bargain Price, 'Lakers Nation' Reports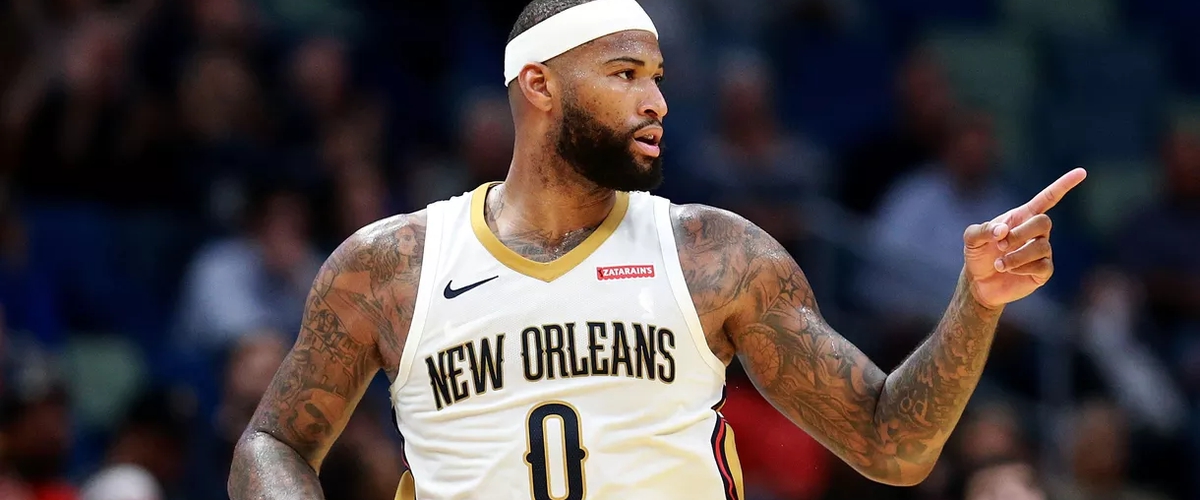 (Photo by Sean Gardner/Getty Images)
Rumors had been out since the beginning of the season that New Orleans Pelicans center DeMarcus Cousins is one of the Los Angeles Lakers' top free agent targets this summer, along with the Cleveland Cavaliers' LeBron James and Oklahoma City Thunder's Paul George. However, after Cousins suffered a potential career-altering Achilles injury in January, the connection to the Lakers seemed to have gotten quieter.
Just recently, Lakers Nation's Harrison Faigen reported that the Lakers "may pass on" Cousins in free agency even if the Hollywood squad fails to sign James and George this summer. The risk of acquiring a post-injury Cousins is said to be too much for the club unless the four-time NBA All-Star's "price drops low enough."
Zach Lowe of ESPN reported that the Pelicans have "broached internally the idea of offering Cousins a two- or three-year deal at less than the max" because of the injury. The player and his camp are expected to loathe at the idea, but New Orleans has the upperhand with the Pelicans winning without Boogie and other potential suitors, such as the Lakers, are now reportedly thinking twice about pursuing him.
Moreover, ESPN's Ramona Shelburne and Adrian Wojnarowski reported last month that the Lakers are planning to move their focus from this summer's free agency to next year's if they are unable to get James or George in the upcoming offseason. The report particularly mentioned Cousins' torn Achilles tendon as a possible reason why Los Angeles could overlook him.
New Orleans Pelicans center DeMarcus Cousins (Photo by Joe Murphy/Getty Images)
Faigen said that the Lakers "might be better off allowing their young core to grow" than adding Cousins to the mix. While a pre-injury Boogie is deemed better than anyone on the Lakers' roster right now, the club is well-aware of how an injury to the Achilles drops a player's skills even after recovery.
Lakers legend Kobe Bryant had a similar injury in April of 2013 and returned with only "brief flashes" of the player that he once was, Faigen noted. Lakers general manager Rob Pelinka was one of the witnesses to Kobe's injury-riddled final years in the league, and is said to be more than capable of deciding whether or not it is best for the team to go after Cousins this summer.
---