NBA Trade Rumors: Is A Hassan Whiteside To Phoenix Suns Deal Worthwhile?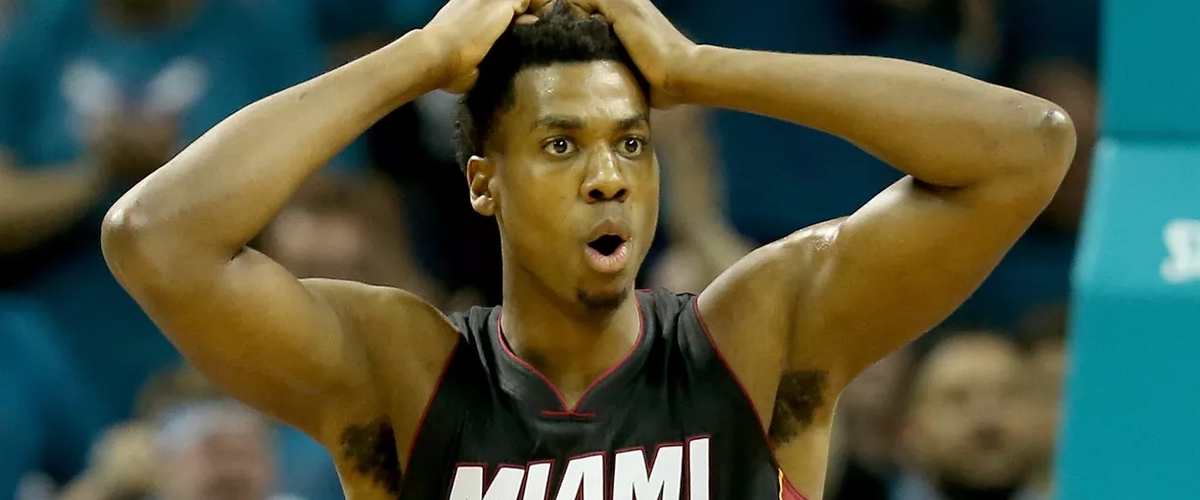 (Photo by Streeter Lecka/Getty Images)
Multiple reports have emerged that Miami Heat center Hassan Whiteside is likely to get traded this summer. The Phoenix Suns became the latest team linked to the disgruntled big man as many try to formulate a trade that would benefit both him and the Heat.
In a recent article at Sun Sentinel's Ask Ira, a fan asked Miami reporter Ira Winderman if a trade sending Whiteside to the Suns for Tyson Chandler and a future second-round pick would be viable.
Winderman said that trading Whiteside for "cap space and little else of substance" is essentially trading him for "nothing" at all. The reporter also cited an unnamed blog site as also proposing a straight swap between Whiteside and Suns forward Jared Dudley. But he said that it would be the same scenario as the first, which does not really benefit the Heat.
Chandler and Dudley each have one season left on their contracts, Chandler at $13.6 million for 2018-19, Dudley at $9.5 million. Each of the deals could open the needed room under the luxury tax to allow the Heat to re-sign Wayne Ellington.
But here's the rub: Even if the Heat are able to get off Whiteside's $27 million for 2019-20, the Heat still would have at least $98 million in cap commitments (factoring in the player options for Goran Dragic, Tyler Johnson and Bam Adebayo) and that's not even including Ellington or possible extension money for Justise Winslow. In other words, by trading the final two seasons of Whiteside's contract for players entering the final seasons on their deals… it still would not open much in the way of cap space in 2019, when the cap is projected in the $108 million range. So what you would be doing in such scenarios would be trading Whiteside… for nothing.
Whiteside's big drop in form was highly noticeable in the postseason. After averaging 14.0 points, 11.4 rebounds, and 1.7 blocks in the regular season, the former Marshall standout only produced 5.2 points, 6.0 boards, and 1.2 blocks in the playoffs. His lack of energy and interest was quite evident during Miami's first round loss to the Philadelphia 76ers, drawing lots of criticisms from fans and analysts alike.
What made it worse was Whiteside went to the media to air his grievances about not having enough playing time, saying that "there's a lot of teams that could use a center." Many thought his comments implied a trade request, which immediately sparked rumors.
Miami Herald's Barry Jackson reported that the people inside the Heat organization are now supporting a Hassan Whiteside trade this summer. Jackson noted that Miami personnel have become "exasperated" about his presence.
Jackson continued that if the Heat can get a "high-quality rotation piece" in exchange for Whiteside, then the former NBA rebounding and blocks leader would surely be out of the team in the offseason.
Miami would indeed be better letting go of Whiteside and the $50 million remaining in his contract. Even if he is considered as one of the best centers in the league today, the Heat would need him to play wholeheartedly.
However, Miami should also maximize the potential return they can get from any Whiteside trade. This makes things trickier as the market for a traditional center is not that good in the modern NBA.
---