NBA Trade Rumors: Knicks Could Offer Kristaps Porzingis, Draft Pick To Spurs For Kawhi Leonard This Summer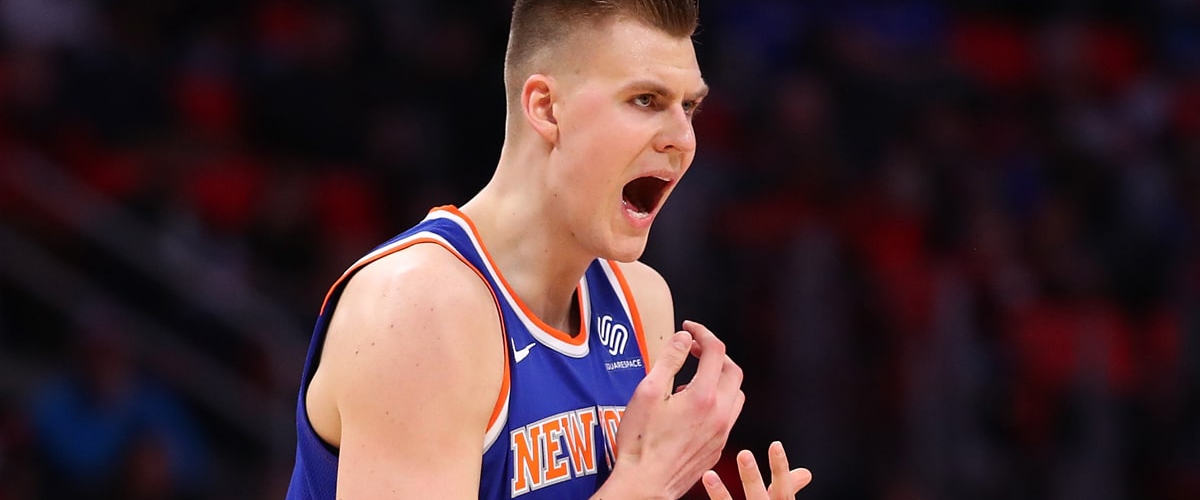 (Photo by Gregory Shamus/Getty Images)
The New York Knicks failed to qualify for the playoffs for the fifth straight year this season. As a result, rumors are out that the team has become more desperate to make improvements in the summer.
New York Daily News' Frank Isola reported that the Knicks in pursuing Kawhi Leonard this coming offseason. Isola noted that the team may even be willing to trade Kristaps Porzingis to get the San Antonio Spurs forward.
Porzingis, 22, has become the Knicks' best player in the recently concluded regular season. He averaged a career-high 22.7 points, 6.6 rebounds, 1.2 assists, and an NBA-second best 2.4 blocks per game in only 48 games.
The Latvian sensation tore his left ACL in February, making him miss the All-Star Game and ruled him out for the rest of the season. According to reports, Porzingis' recovery may take up to 10 months after the surgery.
Isola said that if New York really wants Leonard, then giving up Porzingis might only be the way to make it happen. The Spurs have long been fascinated by the7-foot-3 stretch center's ceiling. Since they are expected to go in rebuilding mode this summer, San Antonio may be willing to wait.
Any deal for Leonard would have to include Kristaps Porzingis, whom the Spurs are said to be head over heels with, as well as a first-round pick. It's a steep price, but the addition of Leonard plus available cap space in the summer of 2019 could dramatically alter the course of history for the star-crossed franchise.
The one major problem, of course, is that Porzingis is currently recovering from major knee surgery and his status for next season is uncertain. But with Manu Ginobili and Parker possibly retiring, perhaps the Spurs are thinking of playing the long game.
The 26-year-old Leonard has only played nine games this season due to a lingering quad injury. It has been controversial as speculations abound that the injury resulted in tense relations between the club and player.
During the playoffs, Leonard chose to remain in New York for his rehab than to join the Spurs in their first-round series with the Golden State Warriors. San Antonio lost, 4-1, with their former NBA Finals MVP not sitting a single minute on their bench to show support.
If the Spurs are really considering to trade Leonard, then a return consisting of Porzingis and a 2018 first-round draft pick would be enough.
---