NBA Playoffs 2018: Role Players Complete Cavs' 113-112 OT Win Over Raptors In Game 1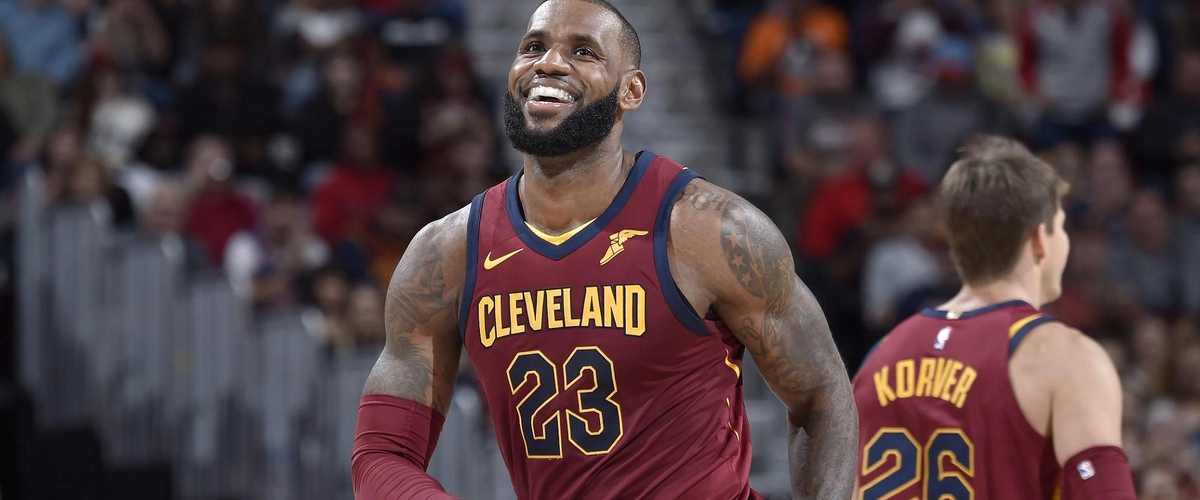 (Photo by David Liam Kyle/Getty Images)
LeBron James was his awesome self after he forced overtime, sinking an 11-foor jumper with half a minute left in regulation. But it was his trusty veterans, Kyle Korver, J.R. Smith, and Tristan Thompson, who finished the job in the extra period.
The Cleveland Cavaliers now have a 1-0 lead over the Toronto Raptors in their best-of-seven Eastern Conference semifinals series. Game 2 is scheduled again in Toronto at the Air Canada Centre on Thursday.
James had another 40-plus-minute performance, 47 to be exact, finishing with a triple-double of 26 points, 11 rebounds, and 13 assists. The King also had two blocks and a steal, but he struggled from the field, shooting only 12-for-30, including a 1-for-8 stint from beyond the arc and a 1-for-6 clip from the free throw line.
With the Raptors leading by four, 105-101, with 1:32 left on the clock, LeBron once again willed his team to a comeback. He scored the Cavaliers last four points in regulation, including a go-ahead layup and a short jumper only a minute apart from each other.
Korver opened the overtime period with a three-pointer off an assist from James to give the Cavs a three-point lead. Raptors guard DeMar DeRozan quickly answered with a long-range two to trim the gap to only one point.
Smith then unloaded another three-pointer a minute later, again coming from a LeBron assist to give the visitors a four-point cushion. Thompson made it a six-point lead with 2:17 remaining after putting back a missed shot by James.
DeRozan scored on a drive before Kyle Lowry completed an and-one play to make it 113-112 with a minute left in overtime. The Cavs' defense held on until the final buzzer, which made it the final score.
Smith had 20 points, two rebounds, two assists, and two steals, shooting 5-for-6 from three-point range. Korver finished with 19 points, two boards, and one assist as he shot 5-for-12 from deep.
Thompson had another big game, recording a double-double of 14 points and 12 rebounds coming off the bench. Meanwhile, Jeff Green contributed 16 points, two boards, three assists, and two steals also as a substitute.
DeRozan led the Raptors with 22 points, seven rebounds, five assists, and three blocked shots while Lowry had 18 points, 10 assists, and three boards.
Jonas Valanciunas had a monster game of 21 points and 21 rebounds, but it was all for naught. Pascal Siakam contributed 11 points off the Raptors' bench.
---