Spurs Stay Alive, Beat Warriors, 103-90, In Game 4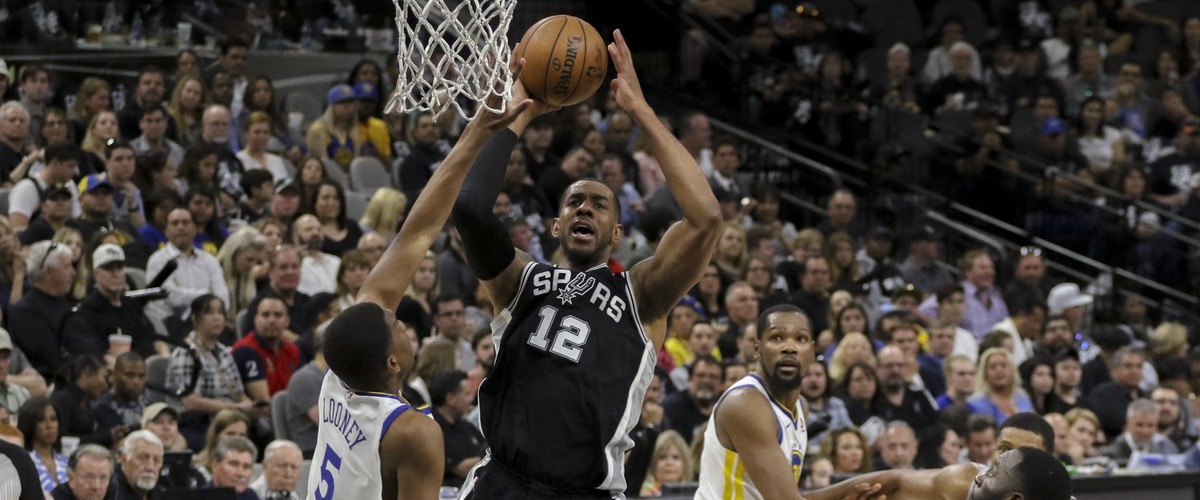 The San Antonio Spurs avoided a first-round sweep by beating the Golden State Warriors, 103-90, at the AT&T Center on Sunday night. LaMarcus Aldridge and Manu Ginobili led the Spurs to victory, scoring 22 and 16 points respectively.
Aldridge had a double-double as he also hauled down 10 rebounds with a block and a steal. He struggled from the field, though, shooting 7-of-19 overall, but went 3-for-3 and 5-for-5 from three-point range and the free throw line respectively.
The 40-year-old Ginobili took over late in the game, netting 10 of his 16 points in the fourth quarter. The Argentinian also finished with five assists playing 25 minutes coming off the bench.
Spurs head coach Gregg Popovich is still out following the death of his wife, Erin.
Kevin Durant led Golden State also with a double-double of 34 points and 13 boards with two assists and one block. Klay Thompson had 12 points and five rebounds while Shaun Livingston came in as a substitute to contribute 10 points, three rebounds, two assists, and two steals.
The Warriors are still up, 3-1, in the series and will attempt to close it out on Tuesday in Oakland.
For more NBA news and rumors, follow @raymundtamayo on Twitter.
---